From the Grand Canyon to the Everglades, national parks are famed and beloved for the immense and immersive nature found therein. Typified as far-flung, remote locales teeming with wildlife, many national parks feel rugged and rural, but not all of these hallowed havens are as distant as you might assume. Across the U.S., national parks come in all shapes and sizes — and they also come in all locations, including ones near cities. Proving that not every national park necessitates a long journey, here are several urban-adjacent parks across the country that are great for an easy day trip.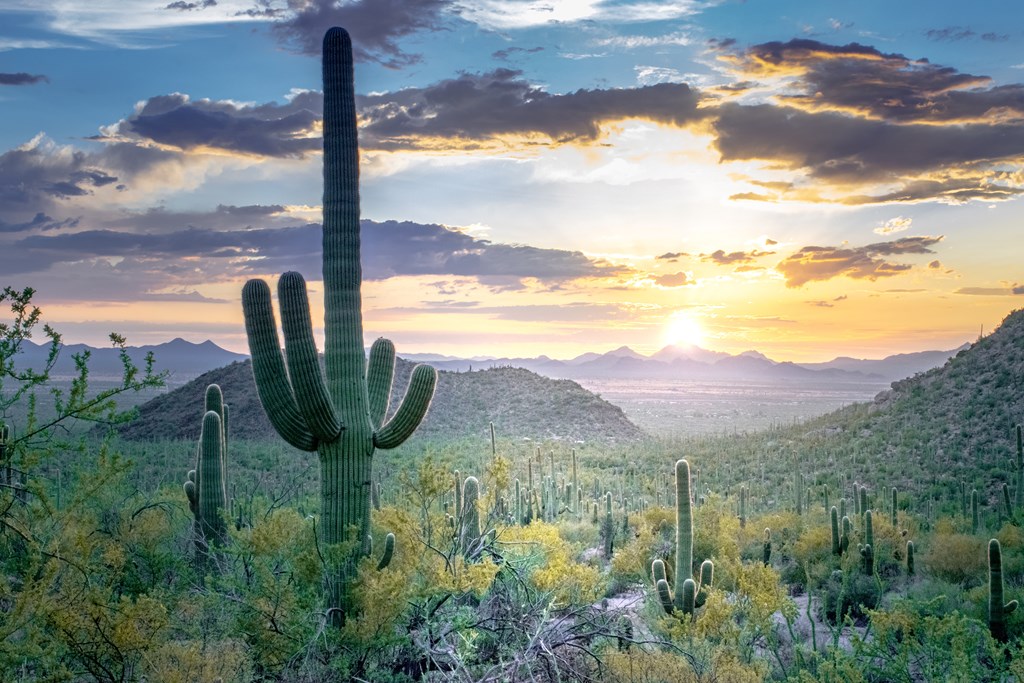 Looking to take a National Park Day Trip? Try These National Parks Near Cities
1. Saguaro National Park
In the sun-soaked Sonoran desert of southern Arizona, Saguaro National Park is home to the tallest, largest, and most iconic cacti on the planet, scattered across mountains and valleys as far as the eye can see. At once whimsical and staggering, the soaring cacti are also conveniently accessible from the city of Tucson, which is literally in the middle of the park. In fact, Saguaro National Park is divvied into two sections, with districts on the east and west side of Tucson, each one lined with hiking trails and bursting with spiky flora. A vast majority of said trails, be it a flat trek along a dry river bed or an ascent to the top of Wasson Peak, are mere minutes from downtown, making it extremely easy to embark on a day trip or an afternoon adventure from the big city.
Nearby KOAs:
Tucson / Lazydays KOA Resort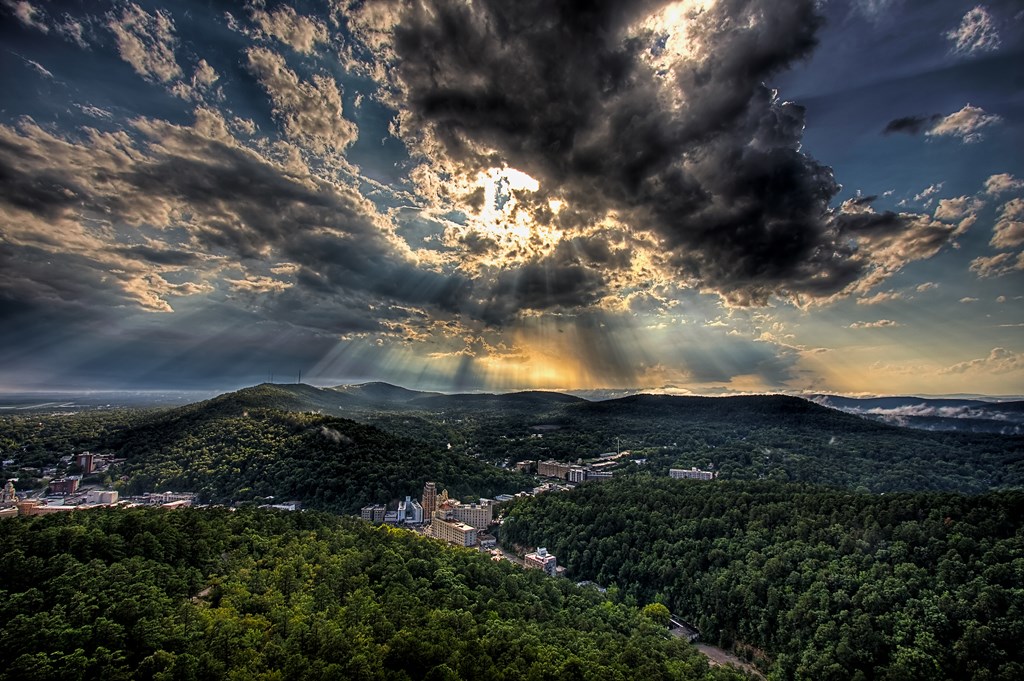 2. Hot Springs National Park
While the town of Hot Springs, Arkansas, isn't exactly a big city, Hot Springs National Park merits prime placement on this list for the fact that it's primarily an urban park, with much of the activities and attractions literally along one of the main thoroughfares in town. Bathhouse Row is the main draw — a historic, vintage slice of Americana comprised of ornate mansion-sized bathhouses containing timeworn spas, soaking tubs, museums, a hotel, and even a brewery that makes beer with thermal hot spring water. Hot Springs Mountain is located directly behind Bathhouse Row, with easy and scenic trails that rise to the top, providing panoramic vistas of the "Valley of Vapors."
Nearby KOAs:
Hot Springs National Park KOA Holiday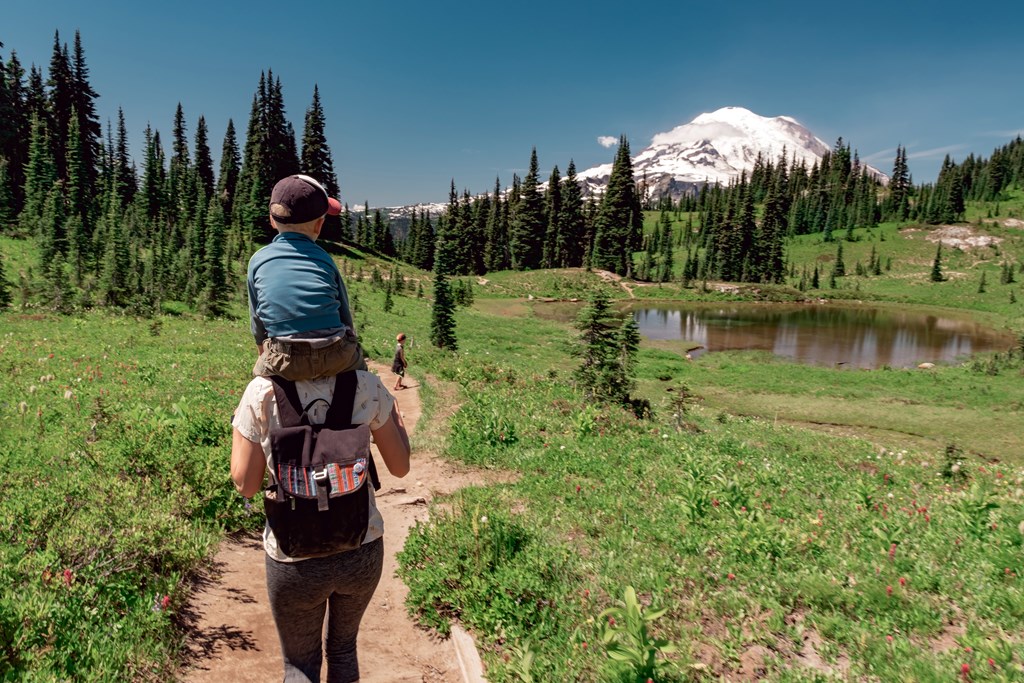 3. Mount Rainier National Park
In all its architectural and foodie glory, Seattle is not only an iconic city worth visiting on its own, but it's handily accessible to one of America's oldest — and most breathtaking — national parks, Mount Rainier. On the rare cloudless day in Seattle, the mighty 14,410-foot mountain can easily be seen from downtown, tempting travelers to come explore its trails, prance amidst the wildflowers, and brave the ascent. Eve for those who don't attempt the more arduous trails, the entirety of the park is pure majestic beauty, from babbling brooks and craggy cliffs to old-growth forests and shimmering lakes. All that and it's still under two hours from the big city.
Nearby KOAs:
Ellensburg KOA Journey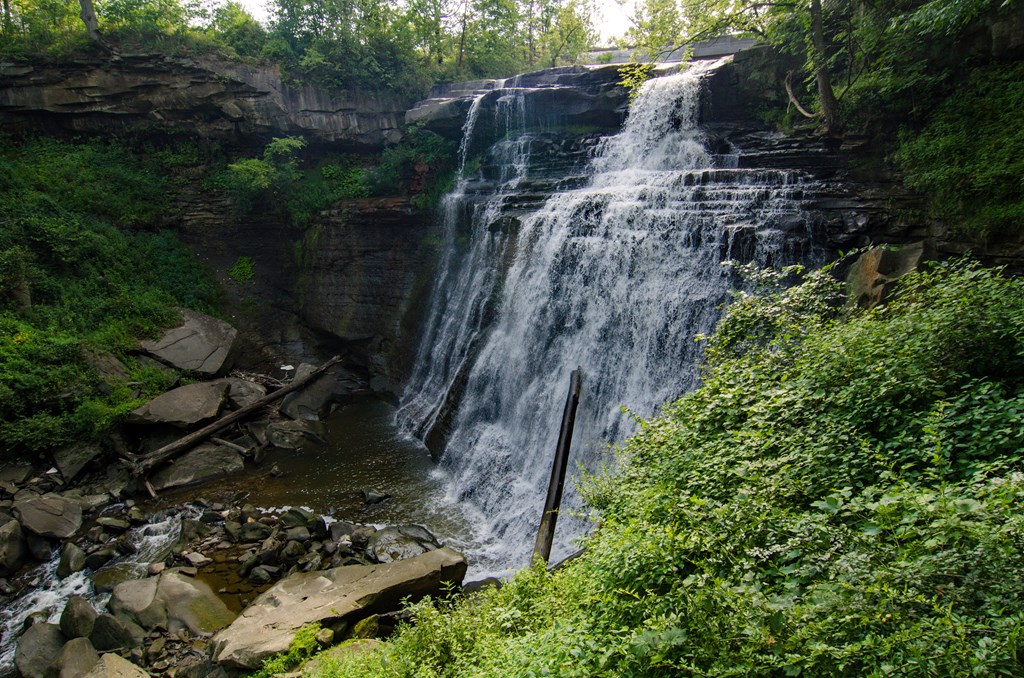 4. Cuyahoga Valley National Park
Conveniently sandwiched in between the Ohio cities of Akron and Cleveland, both of which are less than 30 minutes away, Cuyahoga Valley National Park is an oasis of nature, serenity, and history within a stone's throw of the state's most urban areas. While Cuyahoga Valley doesn't have the mountainous vistas, plunging canyons, or white water rapids of some of the more quintessential parks in the west, it's still a breath of beautiful fresh air — literally. The most visited park in the Midwest, it's a haven of lush forests, gnarly rock formations, and cascading waterfalls, including crowd favorites like Brandywine Falls and Buttermilk Falls. There's also a historic railroad, the Cuyahoga Valley Scenic Railroad, a vintage train that chugs along through the park with themed rides like murder mystery dinners.
Nearby KOAs:
Streetsboro / Cleveland SE KOA Holiday
Lake Milton / Berlin Lake KOA Holiday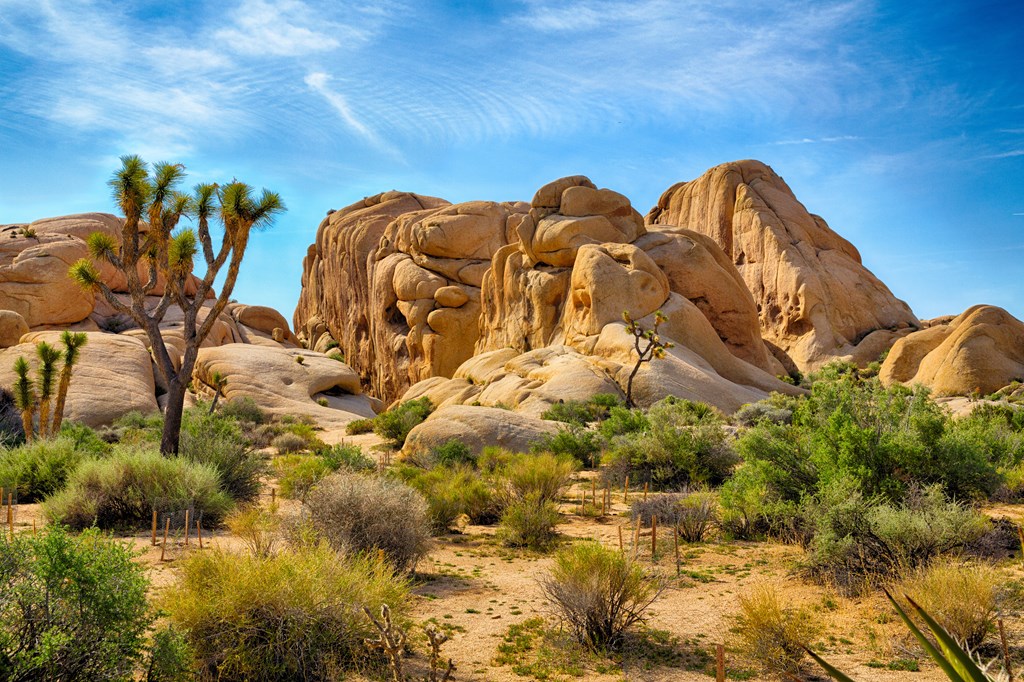 5. Joshua Tree National Park
With easy proximity to popular destinations like Palm Springs and Coachella, Joshua Tree National Park has boomed in attendance in recent years, both for its namesake trees, its epic desert hikes, and the fact that it's so darn Instagrammable. Coupled with the fact that it's under three hours from both Los Angeles and San Diego, this is one of the most accessible national parks in California as a day trip destination. A tranquil escape from the hustle and bustle (and the omnipresent traffic), this is a place revered for its vast rock faces, archaeological sites, star-lit night skies, and of course, the Joshua tree itself, a hearty specimen that's actually a yucca plant from the agave family.
Nearby KOAs:
Palm Springs / Joshua Tree KOA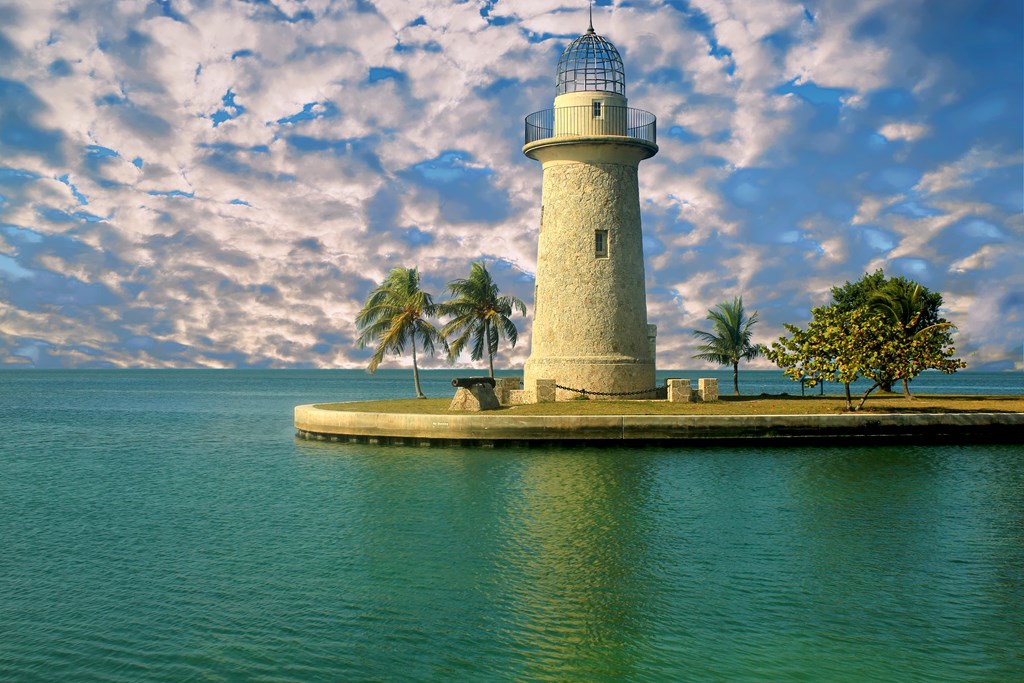 6. Biscayne National Park
Being in Downtown Miami or on Miami Beach, snarled in crowds and traffic, you'd never guess that a national park was hiding less than an hour away. Indeed, Biscayne National Park is a mere 45 minutes from the heart of the Florida metropolis, offering a serene escape and an opportunity to dive into nature head-first. The park is 95% water, making it one of the most aquatic national parks in the nation, teeming with nautical wildlife, shipwrecks, coral reef, and mangrove forests to explore on kayaks and paddle boards. The Biscayne National Park Institute provides numerous guided trips from the mainland visitor center, including snorkeling, paddle trips, and treks to various keys and Stiltsville. Elliott Key is the largest key in the park, and home to the only real "hiking" trail, a six-mile route that traverses the center of the island. Boca Chita Key is another popular option, known for its historic lighthouse, providing a unique panorama of the Miami skyline in the distance.
Nearby KOAs:
Hollywood KOA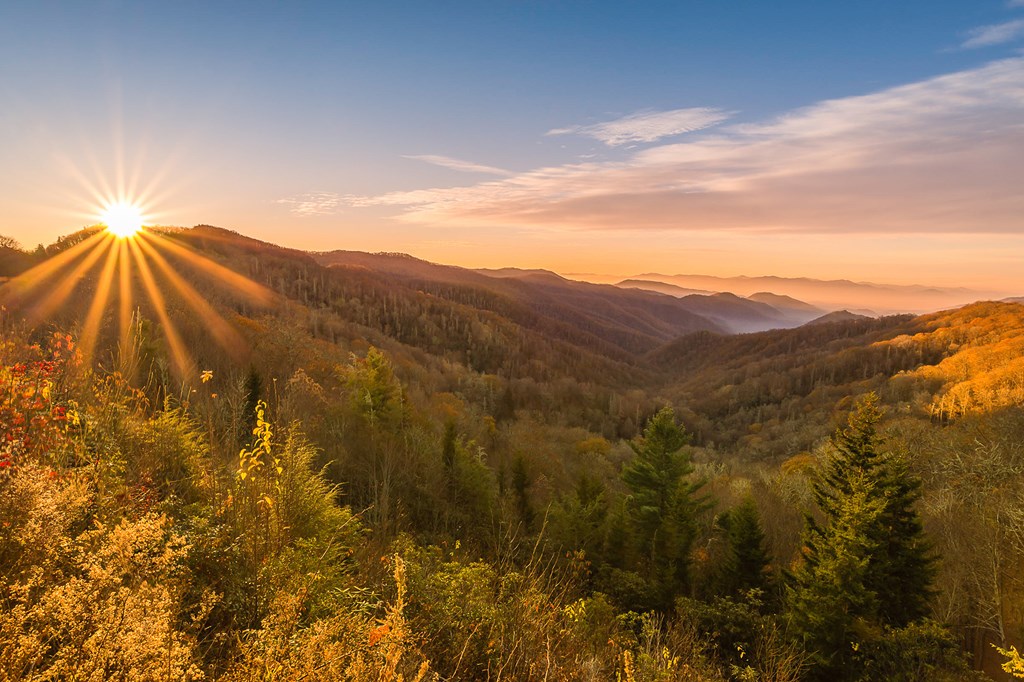 7. Great Smoky Mountains National Park
The most popular national park in America, Great Smoky Mountains boasts more than 12 million visitors each year — most of whom visit from nearby cities that make this one of the most accessible major parks in the U.S. Pigeon Forge, Gatlinburg, and Asheville are all easy day trips to the park, as well as Dollywood, providing plenty of jumping off points for travelers from every direction, who come to the Great Smokies for hiking trails, scenic drives, and foggy valley vistas. While many visitors simply drive through, it's well worth hunkering down and exploring a bit more. The Clingman's Dome observation tower provides some of the most stunning views in the park, and fall foliage here is world-renowned. There's also numerous waterfalls, cycling, horseback riding, fishing, and more than 90 historic buildings to marvel at, from log cabins and barns to olden schools and gristmills.
Nearby KOAs:
Cherokee / Great Smokies KOA Holiday
Pigeon Forge / Gatlinburg KOA Holiday
Gatlinburg East / Smoky Mountain KOA Holiday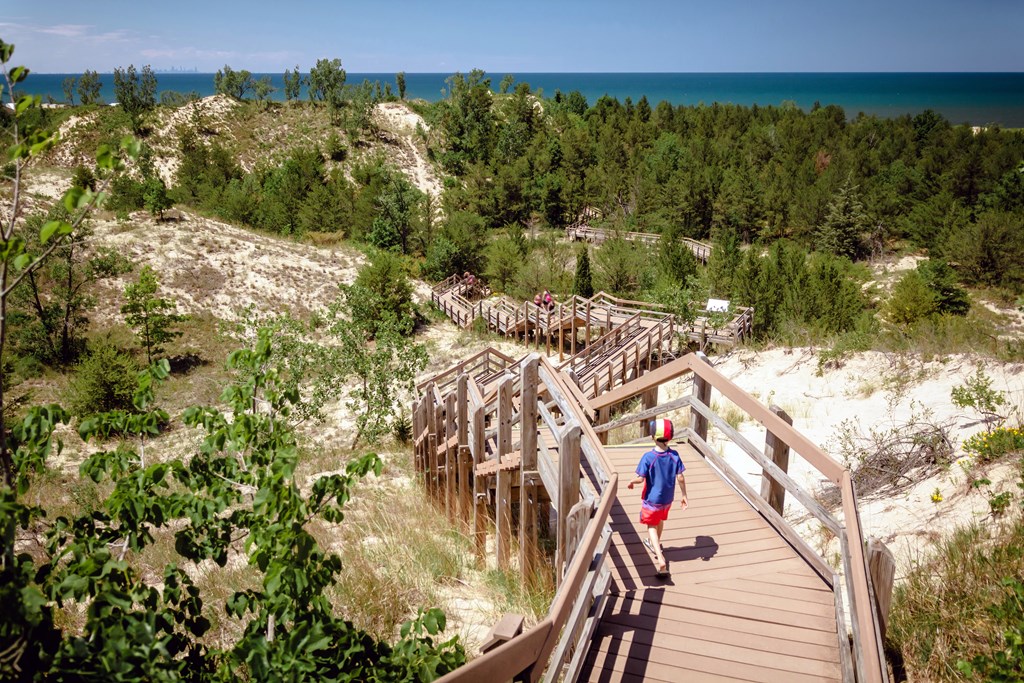 8. Indiana Dunes National Park
It's a little known fact that, from downtown Chicago, it's faster to get to a national park than it is to the airport. One of America's newer national parks — and easily one of the most underrated and overlooked — is Indiana Dunes National Park, a place of such sand-swept beauty that it looks more like Hawaii than the Midwest. About 45 minutes from the major city, the park is located just over the Indiana border, hugging the Lake Michigan shoreline for some 15 miles and boasting some of the most diverse flora and fauna in the entire country. The beaches and hilly dunes are the main draw, but the park is also home to wetlands, prairies, marshes, and forests, with wildlife that runs the gamut from red foxes and deer to beavers and Southern flying squirrels. Popular in the summer for swimming and sun-bathing, Indiana Dunes is equally stunning in the colder months, when you're likely to have the snowy shores to yourself.
Nearby KOAs:
Coloma / St. Joseph KOA Holiday
---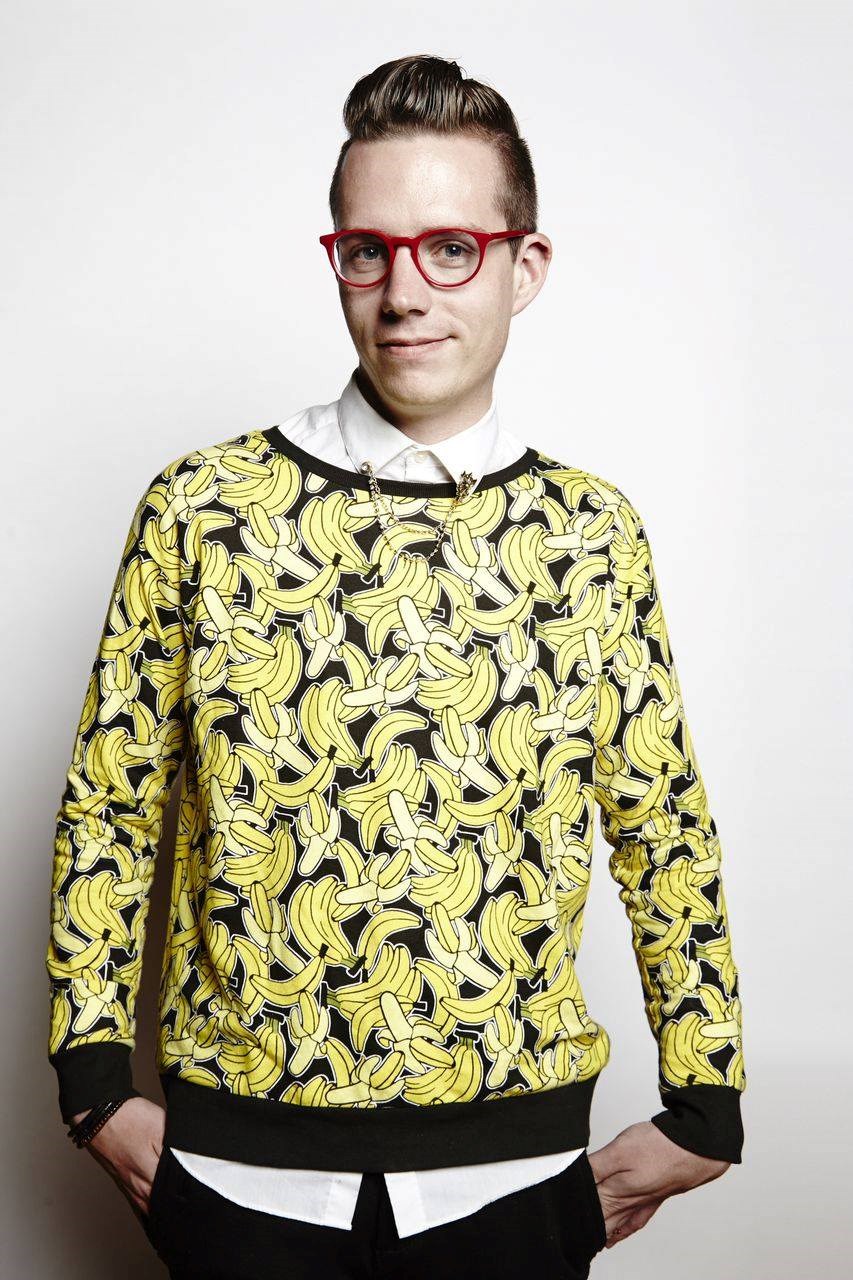 Born and raised in New Hampshire, Matt Kirouac grew up with a love for camping and the outdoors. Though he's lived in Chicago since 2006, he's always on the lookout for new adventures. He writes about travel and food for outlets like TripExpert, Money Inc, Upventur, DiningOut, Food Fanatics magazine, Plate Magazine and Zagat, and he currently serves as Chicago editor for What Should We Do?! He's the author of The Hunt Guides: Chicago (2016) and Unique Eats & Eateries of Chicago (2017).