For too many roadtrippers, Kansas is a state to "get through" on the way to another destination. Let's rethink that!
Start with the Sunflower State's official tourism guide, available in both print and online editions right here.
The locals divide the state into seven regions and there's plenty to do in each. Don't hesitate to take one of the highways instead of sticking to the Interstate. Kansas boasts twelve byways, nine scenic, two of which are National Scenic Byways, and three historic byways.
Northwest Kansas
If Vincent Van Gogh had only visited Kansas, he might have been inspired by the "High Plains Sunflower Capital" of Goodland. No matter, there is a Giant Van Gogh sunflower painting on the south side of the town, perfect for a family photo opp.
History lovers will want to visit Historic Old Fort Hays, located on US-183 Alternate four miles south of I-70. Fort Hays was established in 1867 to protect the construction workers who were building the Union Pacific Railroad. The original blockhouse, guardhouse, and officer quarters are located here as well as exhibits interpreting pioneer, military, and "Wild West" history.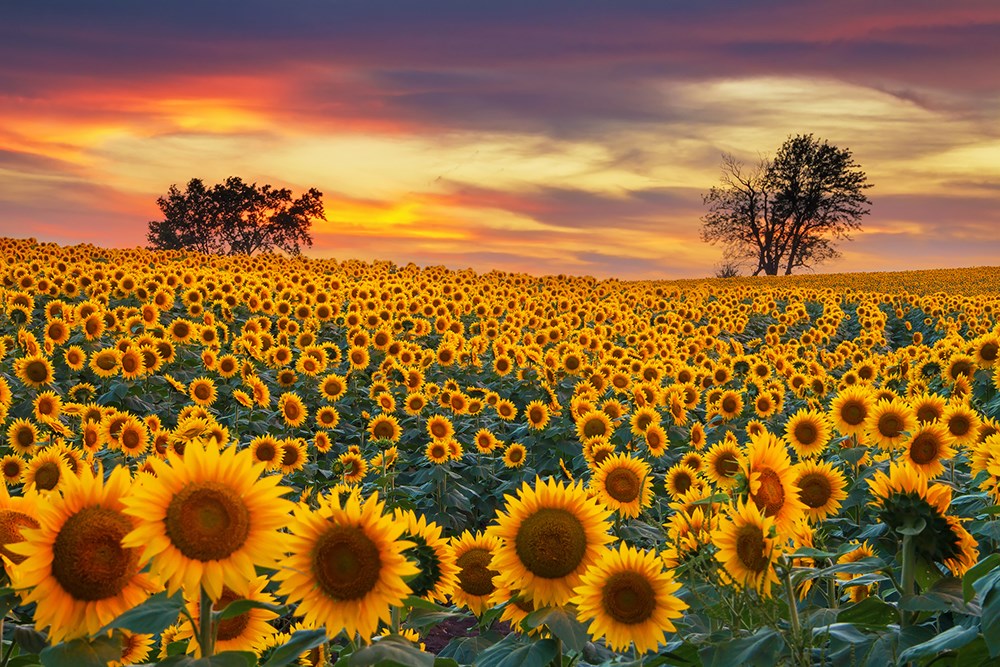 Cultural travelers will be inspired by the story of "Exodusters" from Kentucky who established a settlement in the Promised Land of Kansas which they named Nicodemus. Although the African-American colonists lacked sufficient tools, seed and money, they managed to survive the first winter, some by selling buffalo bones, others by working for the Kansas Pacific Railroad at Ellis, 35 miles away.
If you're planning a stop in the Northwest start with the region's official print and online tourism guide.
KOAs in this area:
Goodland KOA Journey®
Wakeeney KOA Journey®
North Central Kansas
Many towns of "Wild West" fame are located in the North Central region, including Abilene, Winfield, Wichita, Kansas City, and Dodge City. All of them have museums and tourist attractions aplenty.
Fans of the Wizard of Oz will enjoy the Oz Museum, northwest of Topeka. The curators cast a broad net for all things Oz, including memorabilia from the famous 1939 MGM musical starring Judy Garland as well as "The Wiz" starring Diana Ross and Michael Jackson.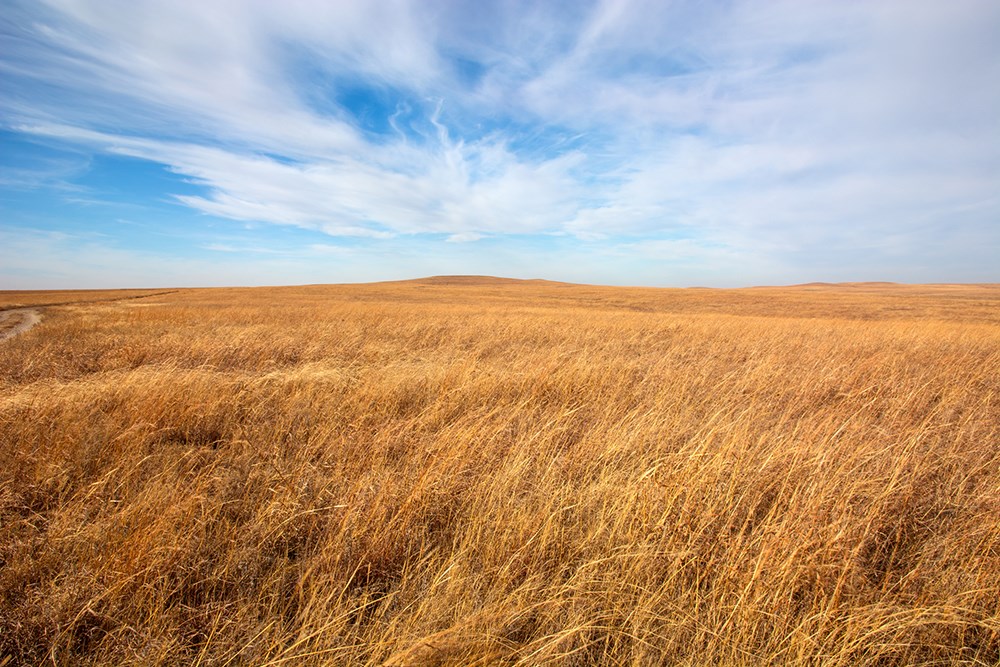 Nature loving travelers who enjoy hiking, horseback riding, and bicycling might consider a day on The Flint Hills Nature Trail, built on an old railroad corridor. Located between Topeka and Wichita, the Trail:
Is the longest in the Sunflower State (117 miles)
Is the seventh longest rail-trail in America
Is part of coast-to-coast American Discovery Trail
Follows general route of Santa Fe National Historic Trail
KOAs in this area:
Goodland KOA Journey®
Wakeeney KOA Journey®
North East Kansas
Leavenworth is the largest city in this region, but if the only thing you know about Leavenworth is its prison, you're in for a bit surprise, starting with the C.W. Parker Carousel Museum. C.W. Parker manufactured his first Carry-Us-All amusement ride in 1898. Lovers of whimsy will see the Primitive Carousel, circa 1850-1860, a 1913 Parker Carry-Us-All, and the Liberty Carousel from the 1950s.
Fort Leavenworth is the oldest Fort west of the Mississippi River that has been in continuous operation. The Fort was founded in 1827, and there is visible evidence of a cut in the terrain that was made by heavy-laden wagons pulled by teams of oxen as they journeyed west on the Oregon and Santa Fe Trails. NOTE: Visitors to Fort Leavenworth must have a government-issued U.S. photo ID.
KOAs in this area:
Salina KOA
Topeka / Capital City KOA Journey
Kansas City West / Lawrence KOA®
True West Magazine
Southwest Kansas
This region of Kansas includes 22 counties and embraces a "hands-on adventure and honest-to-goodness fun" motto. You'll find old west history and plenty of rodeos in Dodge City. If you plan a visit in late July to early August, you'll be able to catch Dodge City Days, the second-largest festival in Kansas with over 50 events.
Also in Dodge City is the famous Boot Hill Museum. Historical exhibits illustrate the life and times of early Dodge City and its unique characters and thriving economy from the 1870s and 1880s. Even if you don't go to the museum, throughout the summer months, historical interpreters provide you with endless entertainment.
Kansas Historical Society
Nature lovers will want to visit the Sandsage Bison Range for an up-close look at the American Bison. The sandsage prairie habitat attracts an interesting collection of wildlife species, including mule deer, coyotes, black-tailed prairie dogs, and Ord's kangaroo rats. Nesting birds include lesser prairie chickens, lark sparrows, Cassin's sparrows, and western meadowlarks (Kansas' state bird). The 47 acre Lee Richardson Zoo is less than a mile from the refuge.
KOA in this area
Elk City / Clinton KOA Journey® in Foss, OK
Amarillo KOA Journey® in Amarillo, TX
Wellington KOA Holiday®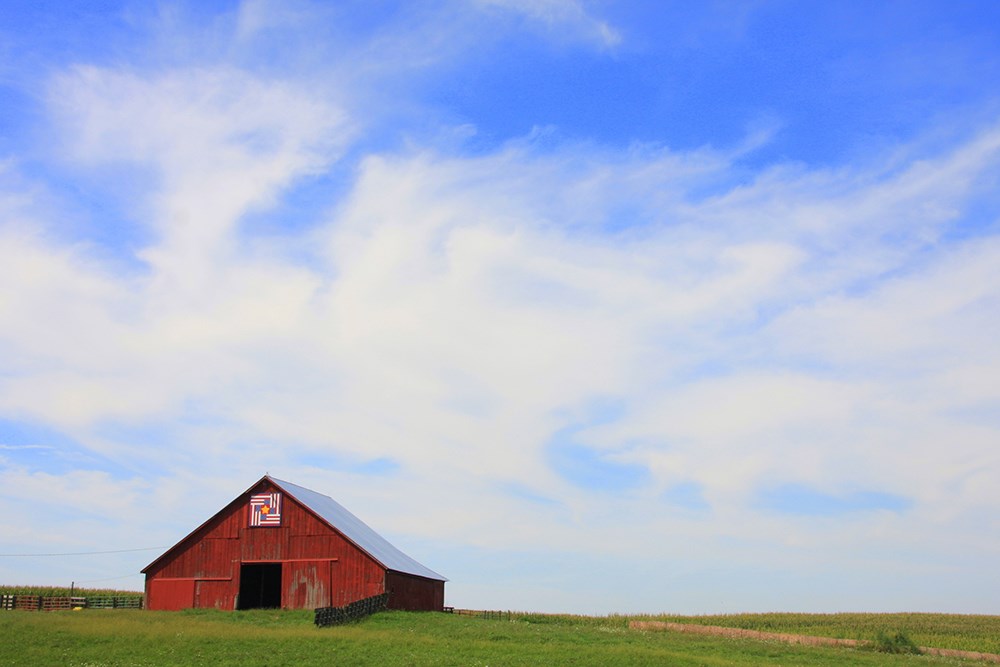 South Central Kansas
If you're a fan of barn quilts and covered bridges, South Central Kansas is waiting for you. Take a driving tour of Cowley County and seek out the 160 barn quilts displayed on barns, businesses, community facilities, and outbuildings. While you're at it, visit its eighteen stone-arch bridges and bring your camera to Dexter, the site where helium was discovered in 1903.
KOA in this area:
Wellington KOA Holiday®
Southeast Kansas
Just 60 miles north of the Oklahoma state line in Southeast Kansas, you'll find the least likely place to expect to find a safari museum. Sure enough, right there in Chanute, the Martin and Osa Johnson Safari Museum will fascinate you. Photographers, explorers, naturalists and authors, Martin and Osa Johnson studied the wildlife and peoples of East and Central Africa, the South Pacific Islands, and British North Borneo from 1917 to 1936. Their films, writings, and lectures brought back knowledge of cultures thousands of miles away and popularized camera safaris and an interest in African wildlife conservation for generations of Americans.
Kansas' 150th – 150 things to do in Kansas
Literature and history lovers will both enjoy The Little House on the Prairie Museum 13 miles Southwest of Independence, Kansas. The museum stands on the original land where Laura Ingalls Wilder lived with her family in a one-room log cabin in 1870.
KOA in this area:
Wellington KOA Holiday®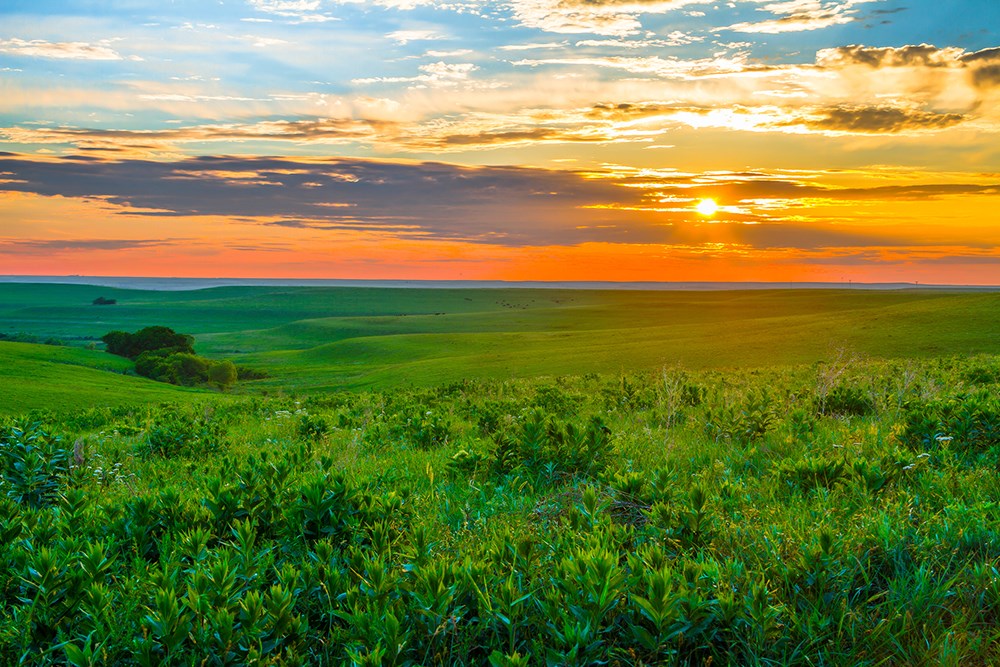 Flint Hills
The rolling grassland of the Flint Hills is protected from plowing by the underlying flint, and is a natural paradise for birds, bison, and wildflowers. The Maxwell Wildlife Refuge is home to approximately 200 bison and 50 elk, and its observation tower gives visitors a rare look into the past. From mid-September until mid-October dominant bull elk gather cows into harems. Their bugling can be best heard on calm mornings and evenings.
KOA in this area:
Wellington KOA Holiday®
---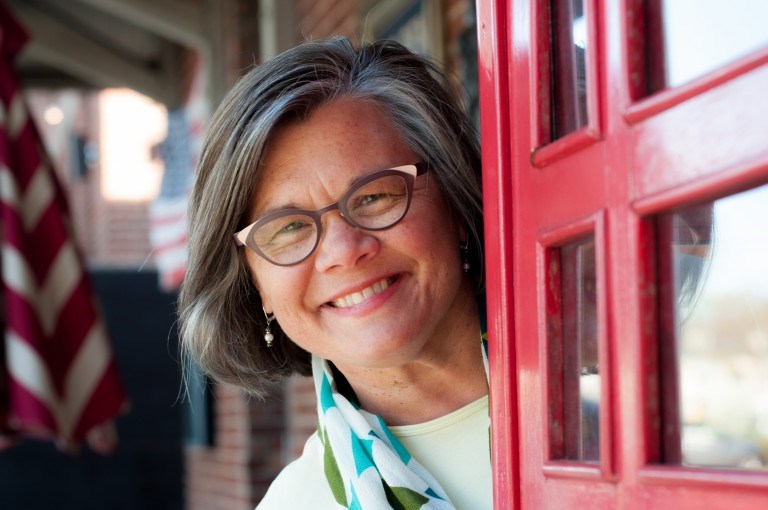 "American Road Trip Expert" Tamela Rich is an award-winning author, television travel expert, storyteller and adventurer. She began her love affair with the open road as a child, traveling with her family in the Vista Cruiser station wagon from Ohio to California every other summer.
Tamela founded and runs the Mountain & Music Motorcyle Tour Series. Her new book, "Hit the Road: A Woman's Guide to Solo Motorcycle Touring" is available in print and digital formats now.
---