Meet The Recreation Area that Might Be Our Newest National Park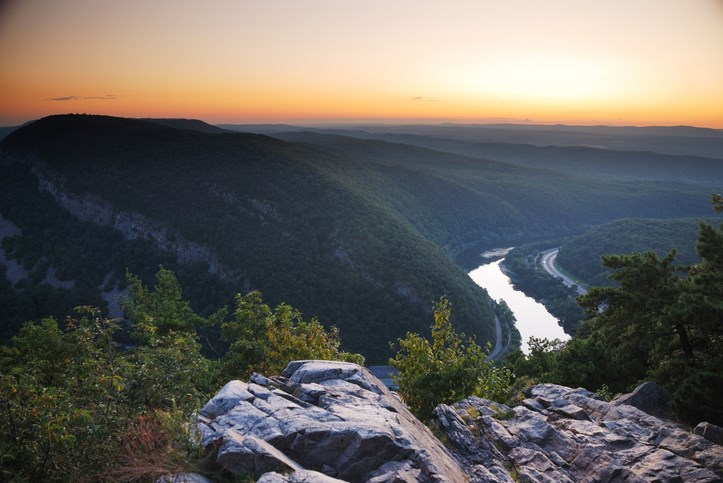 It's hard to imagine national parks as being anything but national parks. But these public lands we love so much once had to meet stringent criteria and be approved through an act of Congress before earning their elite status. It doesn't happen often. In the last 150 years – since Yellowstone became the first in 1872 – only 63 areas have been designated as national parks. Now, however, it looks like we could soon have a 64th.
Here's Why Delaware Water Gap National Recreation Area Might Be the Next National Park
Dela-where?
The Delaware Water Gap National Recreation Area isn't in Delaware. Located on the border of Pennsylvania and New Jersey, it's only 100 miles north of Philadelphia and 70 miles west of New York City. The 330-mile-long Delaware River is unique in that it's free flowing. Most large rivers in the Lower 48 have at least one dam or other man-made means of being controlled.
Another thing that makes the Water Gap special is the myriad of ecosystems – from marshy wetlands to mountaintop Hemlock ravines. Here, the river meets the floodplains, and the floodplains meet the Appalachians – specifically the Blue Mountains and Kittatinny Ridge. Welcoming more than 4.5 million annual visitors, the Delaware Water Gap National Recreation Area receives more annual visitors than Yellowstone. And it could soon be receiving a lot more.
As reported by USA Today, it's poised to become the next national park thanks to petitions from the Sierra Club and other outdoor groups adamant that it deserves national park, not just national recreation area, status.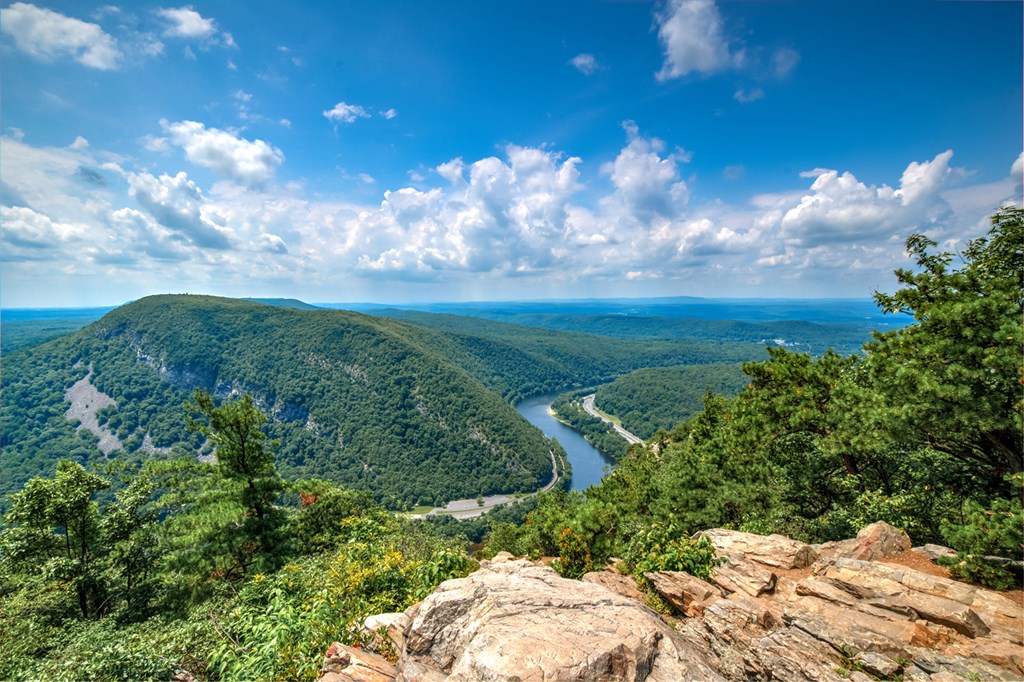 What's the difference?
National recreation areas, which are units of the National Park System, were originally established as areas surrounding reservoirs created by dams built by federal agencies. Today, they include lands and even urban centers approved by Congress for recreational use. National Parks, the MVPs of the NPS, require more land area, and are set aside by Congress to protect their resources. While recreation is also done in national parks, the emphasis is more on visiting for inspiration and educational purposes.
While it may just seem to be a difference in words, the distinction is important. "You never hear people say, 'I'm going to go see all the national recreation areas in America,'" John Donahue, a former Delaware Water Gap National Recreation Area park superintendent told the Associated Press this fall. In other words, national parks make bucket lists. National recreation areas don't. If the Water Gap becomes a national park, it will have bragging rights as the first national park in Pennsylvania and the first in New Jersey. It will also become the closest national park to New York City.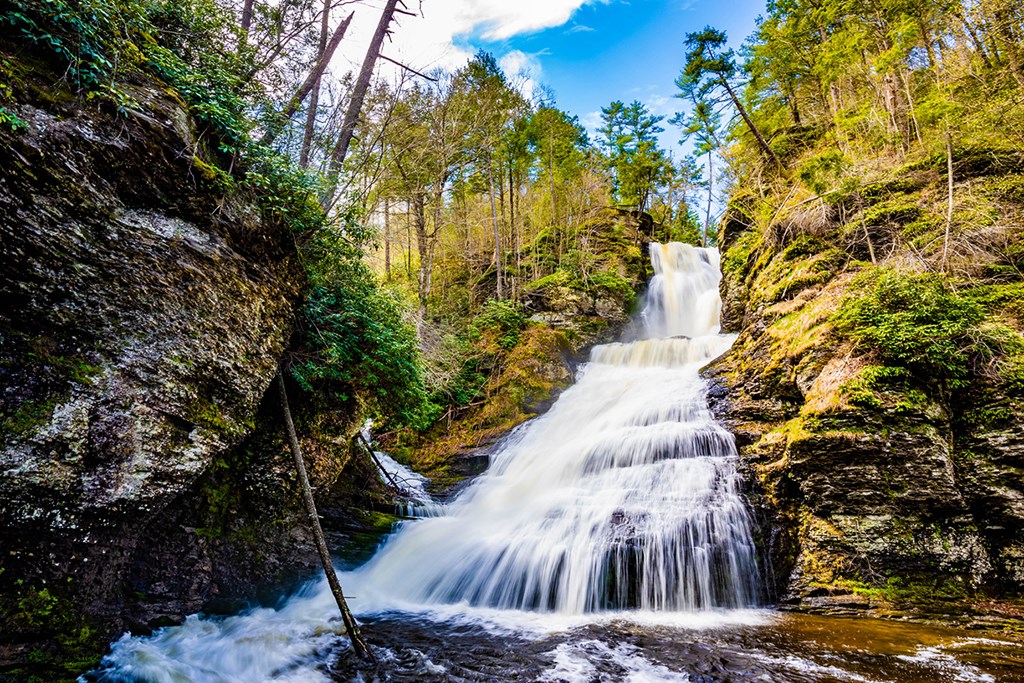 A waterfall as tall as Niagara Falls
At 70,000 acres, about the size of Theodore Roosevelt National Park in North Dakota, there's no shortage of things to see and experience in the Water Gap. For starters, there are several waterfalls that are destinations in themselves. They include Pennsylvania's highest falls: Raymondskill Falls – a 178-foot-tall three-tiered wonder, Silverthread Falls – a narrow 80-foot-tall cascade and Dingmans Falls – a 130-foot-tall wall of water. Today visitors come to photograph the falls. But back in the day, they were used to power nearby residences and even resorts.
The 8th wonder of the world
Unlike other national parks, the Water Gap was once home to bustling communities. In the 1800s it was home to many farms and Victorian resort hotels whose promotional materials deemed the destination to be the "World's Eighth Scenic Wonder." Today, most of the structures are long gone. But it's still possible to explore a few buildings remaining from the Dutch settlements and colonial period. Most intact villages – dating back to the French and Indian War – are on the New Jersey side.
Diverse flora and fauna
Native flora includes trees – many hardwoods – cacti – seriously, there's prickly pear – and plenty of ferns and wildflowers. It's also not uncommon for hikers in the Water Gap to stumble upon non-native plants planted by early settlers in their vegetable gardens and fruit orchards. Then there are the 3,000 acres set aside for agricultural purposes. Corn, hay, oats and wheat are all grown in areas along the river that were once inhabited for centuries.
The Water Gap may be within convenient driving distance of several major cities, but that doesn't mean all the wildlife is long gone. Mammal-wise, the area is home to black bears, white tailed deer, otters, foxes, bobcats, coyotes, racoons and gray squirrels (although some are black). There are also more than 260 species of birds including 30 different species of warblers and the beautiful scarlet tanager. Since the area is also a critical path on the migration route of raptors, it's home to bald eagles, golden eagles, red-shouldered hawks, barred owls and peregrine falcons. Regarding reptiles, the area is home to 14 snake species, eight turtle species and two types of lizards. There are also more than 60 fish species living in the Water Gap's waterways.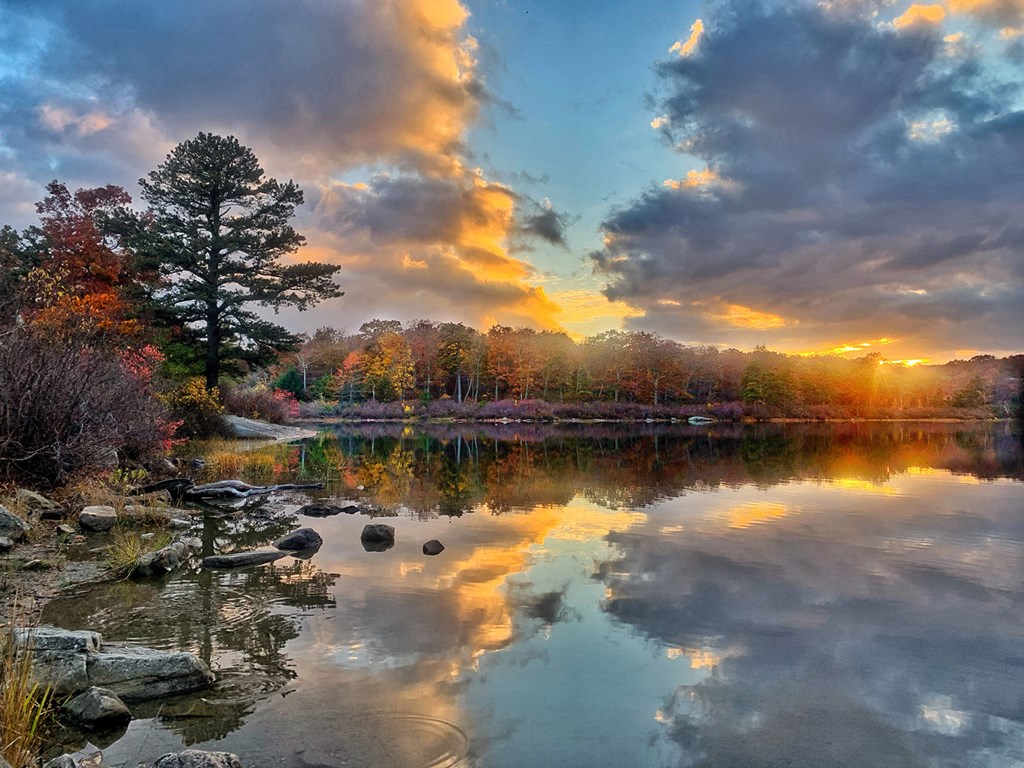 Fun for days
Fishing and hunting are currently popular in the Water Gap, and should it become a national park, it will most likely include a preserve where both activities are still allowed. Other activities that visitors can currently enjoy include cycling, boating, canoeing, kayaking, paddle boarding, tubing, camping, grilling and hiking (there are more than 150 miles of trails to explore). In the winter, try snowshoeing, cross country skiing or even ice climbing on the frozen waterfalls. In spring, come to see the waterfalls rage as the mountain snow melts. In summer, beach hop along the Water Gap's three popular swimming beaches. And in fall, pack your camera for prime leaf peeping.
What's next
It's too soon to tell if and when the Water Gap will become a national park. But the fact the Associated Press is reporting on its potential speaks volumes. Sierra Club chapters in New Jersey and Pennsylvania are currently presenting proposals to residents, business owners, Indigenous leaders and elected officials in both states. If that is successful, the proposals will go to the U.S. Senate and House of Representatives for approval. Of course, in the meantime, the Water Gap can still be enjoyed as a recreation area. And if it does eventually become a national park, a visit before then definitely counts as a bucket list tick.
If you're looking for a home base to explore the Delaware Water Gap, check out Delaware Water Gap / Pocono Mountain KOA Holiday for camping and cabins nearby.
---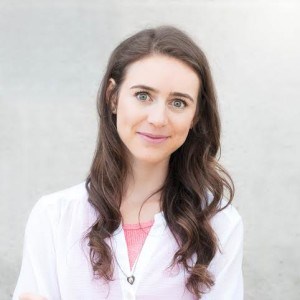 Katie Jackson is a writer and media specialist based in Montana's Big Sky Country. Living and working everywhere from New York to Nicaragua, Katie is no stranger to adventure. When she's not traveling the world (or writing about it!) she's busy chasing after a Leonberger named Zeus. Follow Katie's travels on Instagram @katietalkstravel.

---