There's nothing that says summer quite like a camping trip. Don't let your excitement for your upcoming trips get in the way of being prepared and forgetting important summer camping gear! Here are the items not to forget for summer camping trips.
Packing the right supplies can make or break your camping experience.
That's why you want to make sure you're spending your time gathering the right equipment, tools, and other necessities for your summer camping journeys.
A successful camping trip requires a lot of stuff. And with this much stuff, chances are good you're bound to forget something if you're going off of just your memory.
Instead, we've put together in one place all the essentials you'll need for your adventures into the great outdoors.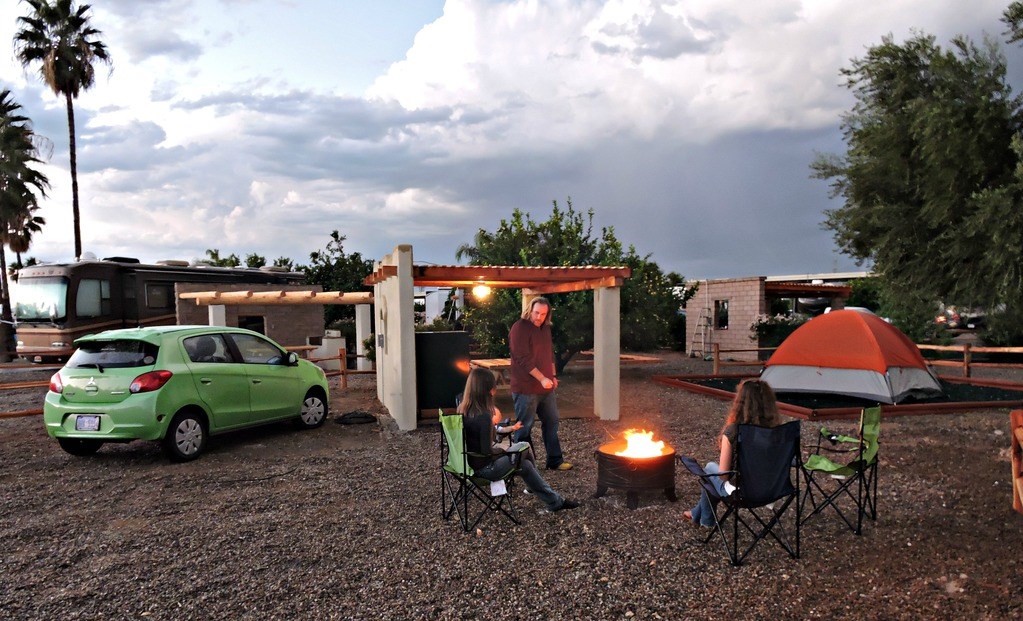 Summer Camping Sleeping Gear
Tent Camping Sleeping Gear
Tent camping is a great way to save money, and can be a lot of fun — as long as you have the right gear.
Here's what you're going to need for your tent camping experience:
Tent
Depending on your style of camping, you may need a tent. If you're camping in an RV, this is obviously not something you need to bring.
However, if you're tent camping, then it's safe to assume you're going to need a tent.
You want your tent to have:
Enough space
Built-in pockets
Protection from rain
Simple set-up
Air Mattress or Sleep Mat
Not everyone will want or need one of these, but trust us when we say it makes a world of difference for your tent camping experience.
You will feel as close to sleeping on a cloud as possible while sleeping outdoors.
But if you're using an air mattress, make sure you don't forget to bring the mattress pump with you — otherwise you'll be spending your entire camping trip blowing that thing up.
Sleeping Bags
Though you may not think you need a sleeping bag that is rated to handle temperatures of 30F, you definitely want to get one.
Being cold in your sleeping bag while camping will make for an awful time — we know from experience.
Though it may cost a bit more money, it's worth spending the extra to a cooler temperature sleeping bag.
When choosing your sleeping bag, you'll also want to consider the size. The bag should be about 6 inches above your head.
And, if you're packing your gear in on foot, then a sleeping bag that is lightweight will be your best friend.
Pillows and Extra Blankets
How many pillows and extra blankets you want to bring is a personal preference, but better to have too many extra blankets than not enough.
Extension Cord
This will come in handy when you need to blow up your air mattress (unless you have a battery-operated pump).
Either way, you're going to want some power to charge your cell phone and any other electronics you'll be using on your trip.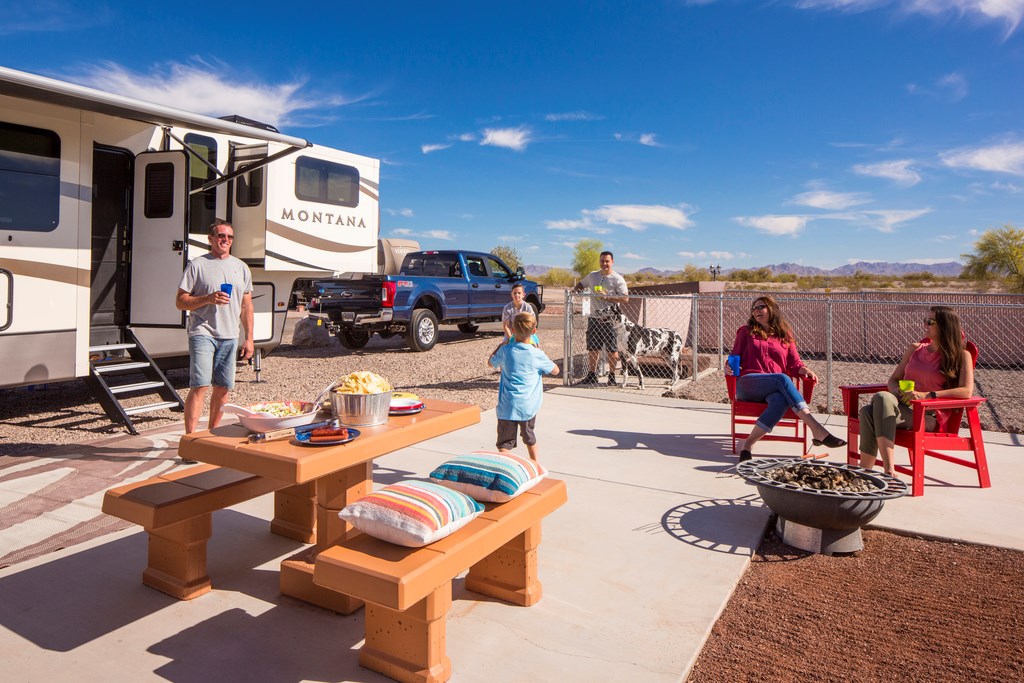 RV Camping Sleeping Gear
RV camping is one of our favorite ways to enjoy the outdoors. Though this likely isn't your first rodeo if you own an RV, it's a good idea to always check to make sure you've got what you need.
Here's the sleeping gear you'll need for your RV.
Sleeping Bags or Blankets
Depending on the setup of your RV, you're either going to need sleeping bags or blankets. Staying warm inside your RV is just as important as staying warm is for tent campers.
Pillows
Just because you're indoors doesn't guarantee a good night's sleep. Bring however many pillows you deem comfortable with you in your RV.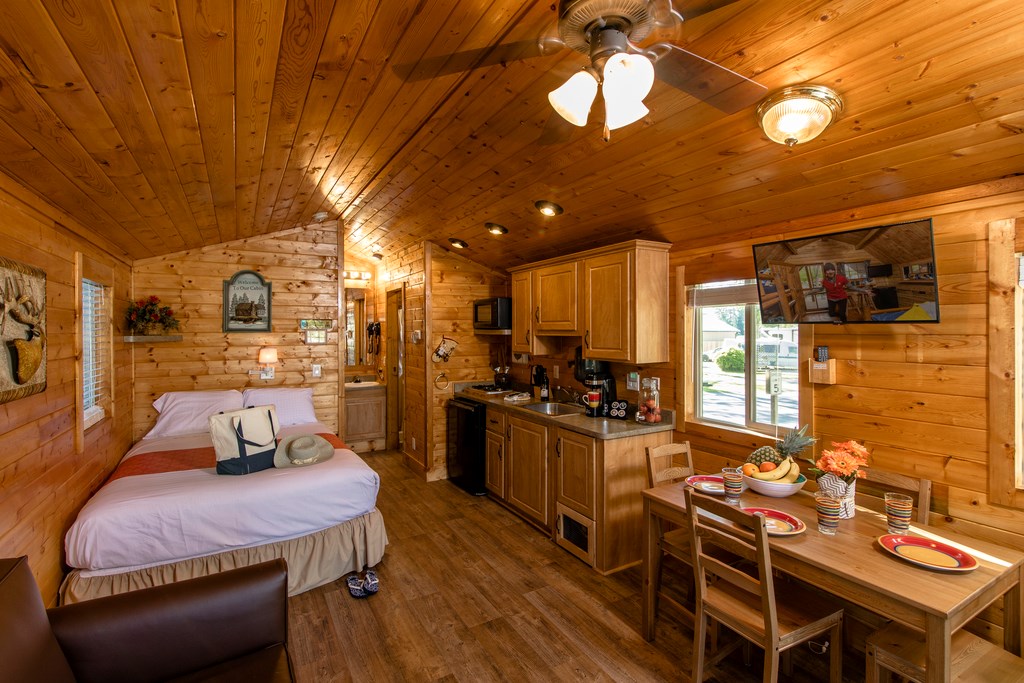 Cabin Camping Sleeping Gear
Camping in one of KOAs cabins is a fabulous way to enjoy your summer adventures.
With amenities such as:
Log-style cabins
Electricity
Room for 4-6 people in 1 or 2 bedrooms
Clean restrooms and showers nearby
Full beds and bunk beds
Porch swings and barbecues in select cabins
Sleeping gear is key to your enjoyment of the cabin camping experience, so be sure you bring the following.
Sleeping Bags or Blankets
Depending upon your preference, you'll need something to keep you warm at night — whether that's sleeping bags or blankets.
Pillows and Extra Sheets
While many KOA Deluxe Cabins provide linens, you'll need to bring your own sheets with you to your Camping Cabin or some Deluxe Cabins, and you'll want to bring pillows as well to ensure you get a good night's sleep.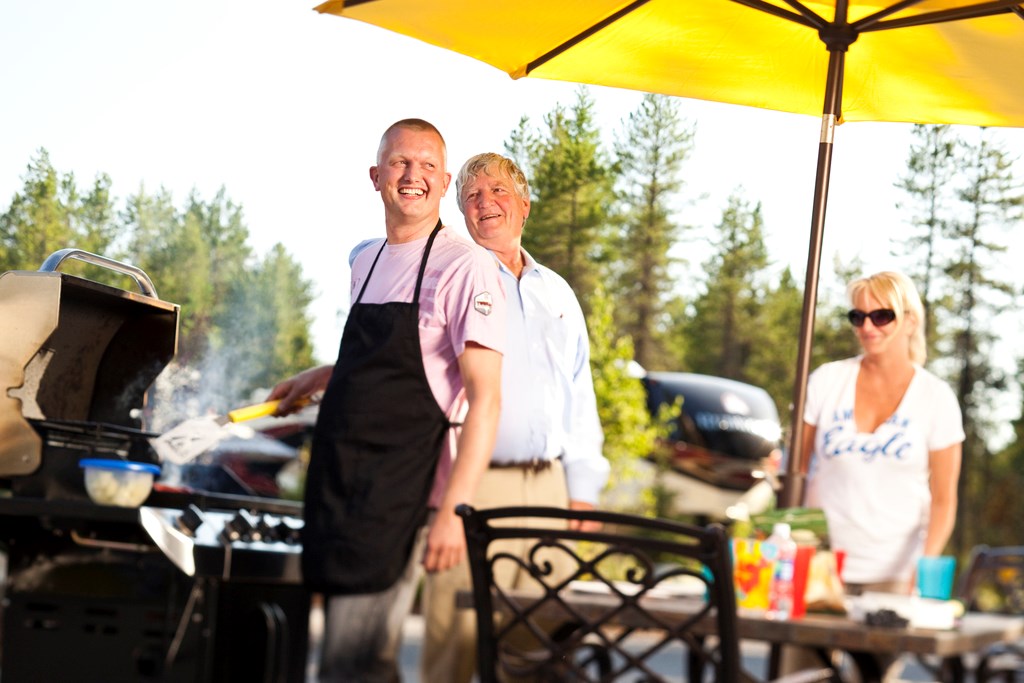 Summer Camping Kitchen Gear
Regardless of whether you're tent camping, RV camping, or cabin camping, you're going to want the following kitchen essentials.
Cooler
Even if you're in an RV with a fridge, you'll want to bring a cooler with you. Chances are your RV fridge isn't very big, and will also help ensure you're aren't skimping out on things you need.
Cutting Board
You'll be especially happy you have this when you're tent camping — there aren't many places you can chop up your food in a tent!
Knife Set
Regardless of the size, bring a knife set to prepare food.
Can Opener
What's a camping trip without a good old can of tuna or beans? You'll be missing out on both if you forget to bring a can opener.
Scissors
You never know what you're going to need scissors for but — trust us — they will come in handy at some point and you will be very thankful you brought them.
Trash Bags
These are key for keeping creatures out of your garbage, as well as keeping things clean in your camping area.
Paper Towels
Cleanup is quick and easy with paper towels.
Dish Soap and Sponge or Scrub Brush
You don't want to be lugging home dirty dishes. Bring a dish soap and a sponge or scrub brush to clean your pots and pans before leaving the campsite.
Pre-Made Meals
Whether it means you're making an entire lasagna at home to be reheated at the campsite, or you're measuring out ingredients to use while camping, anything you can do ahead of time at home will save you a great deal of trouble and time while camping. You don't want to spend your camping adventure cooking — you're there to have fun!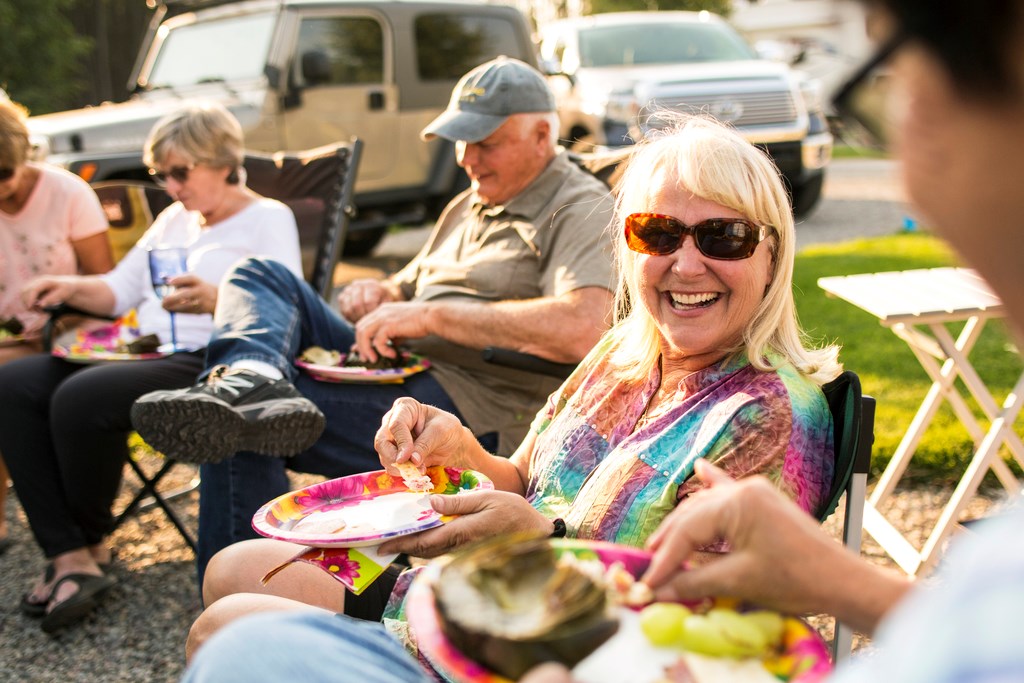 Summer Camping Dining Gear
All the great food you've planned and made will go to waste unless you have the proper equipment to eat it with.
Here's what you'll need.
Plates and Bowls
It's up to you whether you want to go with disposable paper or plastic plates and bowls, or something more sturdy. Either way, don't forget these essentials!
Mugs and Glasses
Same as the plates and bowls — you can certainly opt for plastic or paper (though we don't recommend that for hot coffee), or go for something reusable and more durable.
Cutlery
No one wants to try and eat that lasagna with their hands. Don't forget forks, knives, and spoons.
Plastic Serving Dishes
If you're going with a group, or have kids in tow, you will likely want to bring some plastic serving dishes to make things easier.
Serving Utensils
It'll take you forever to scoop all the potato salad you want on your dinner plate when you're using just your fork. Bring serving utensils with you camping for convenience.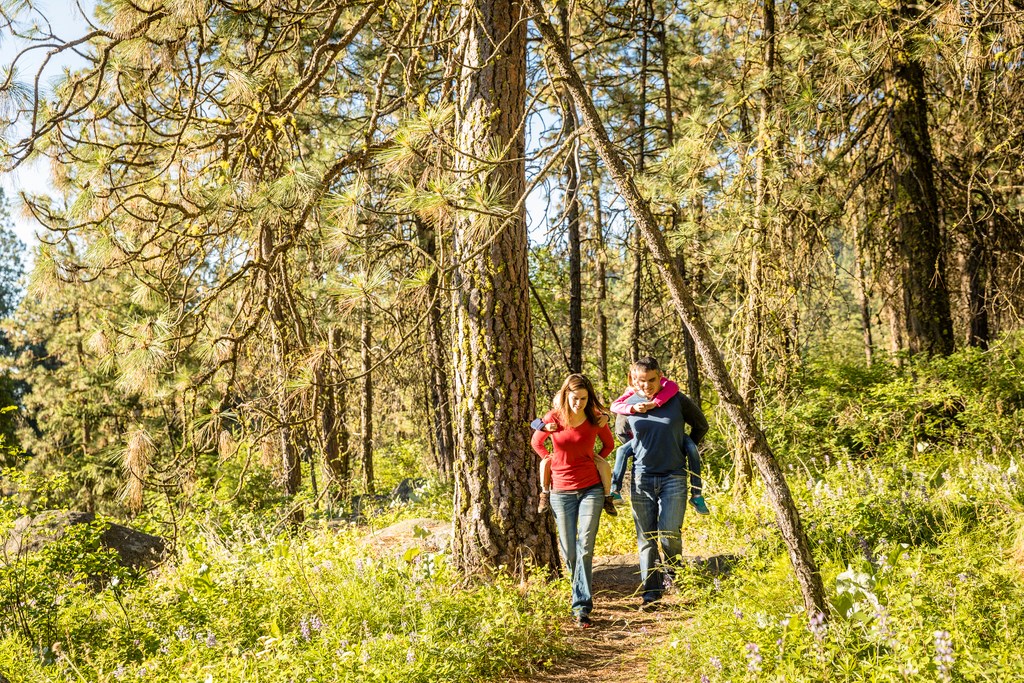 Summer Camping Adventure Gear
Now is time for the fun stuff — the things you'll need to ensure your adventures go as smoothly as possible this summer.
Lantern
For late-night walks and trips to the bathroom, you'll want to have a lantern with you to guide the way.
Flashlights
For fun games and for safety too, flashlights are a great thing to bring with you camping.
Chairs
Sitting around the fire and making s'mores is a whole lot more fun when you've got some comfy camping chairs to sit on. They make for a great place to start your day with a cup of coffee in hand, too.
Towels
Showering is pretty miserable when you don't have a towel to dry off with. Be sure to pack some with you.
Swiss Army Knife
You never know when you're going to need one of the many tools that comes on a Swiss Army Knife, but at some point you will. Always have one handy during your summer camping trips.
First Aid Kit
Better safe than sorry — keep a first aid kit near you at all times when camping.
Bug Spray
Summer is the height of bug season, and you don't want these little buggers ruining your summer adventures. The options are nearly unlimited when it comes to bug spray, so go with a safe one that doesn't smell too terrible.
Sunscreen
Even if it's overcast, you want to have sunscreen on. The sun has a funny way of working even when you don't see it, so always bring your sunscreen and reapply it.
Outdoor Blanket
You probably don't want to use the blanket you'll be sleeping with to wrap up with around the campfire. Bring along outdoor-specific blankets to stay warm with during your late-night ghost stories.
Walkie-Talkies
Though these seem so "old school" with cell phones everywhere these days, there are some places you may go camping this summer where cell service does not exist. These walkie-talkies make for a great alternative so that you can stay in contact with your fellow campers, should you head in different directions.
Hiking Shoes
What's a camping trip without at least a bit of walking around? Don't leave your hiking shoes at home this summer.
Daypack
If you're planning to do some day hiking, you'll want to have a daypack with you to carry all your food, water, and other gear while away from your campsite.
Fishing Gear
If you're determined to catch a fish or two, you're going to need your fishing gear.
Book
There is bound to be some downtime while you're camping, and reading a good book is a great way to spend that time relaxing.
Board Games and Cards
Many families are into board games and cards, and we think they're a great way to enjoy some time with your family. Opt for games that don't have many pieces to them, so you don't risk losing some on your trip.
Beach Needs
If you're camping somewhere near the beach, you'll want these bare minimum items:
Beach towel
Sunhat
Umbrella
KOA Rewards
If you're planning on camping a few times this summer you'll definitely want to pick up this cost-saving bit of gear. By joining KOA Rewards, you will gain access to some seriously great benefits that will save you big this summer and the rest of the year.
Some of these include:
10% off daily site registration
Rewards points that accumulate for discounts on futures stays
Free night of camping during KOA Rewards Appreciation Weekend
You get all of this and more, for an annual membership fee of just $36!
There are a number of other things you can bring with you camping, but this is a great place to start to ensure you've got all of the necessities.
With these items in tow, you're sure to have the most epic summer camping adventures possible!
---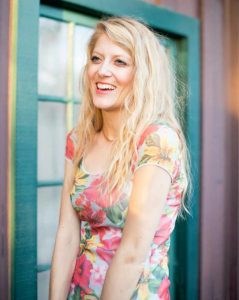 Leslie, a.k.a. Copy Girl, is a copywriter who gets butterflies from telling stories through words.
Her voice comes from a place filled with passion, dreams, and lots of sugar. "Cake over steak" is her go-to motto.
With over 10 years of experience in crafting words, and years of embarking on travels that have taken this Montana girl to some incredible places, Leslie love the adventures of both body and mind her writing takes her on.
Everywhere she goes, she takes this advice with her:
"Hold on to your divine blush, your innate rosy magic, or end up brown." – Tom Robbins, Jitterbug Perfume
To see what Leslie's up to in the writing world, visit her website here.
---