How to Properly Inspect Your RV Tires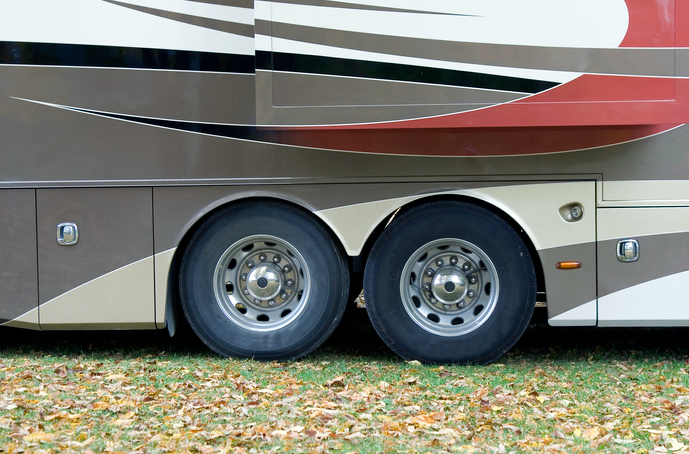 Tire failure on RVs is extremely dangerous and can cause extensive damage to your rig. There are lots of reasons for tire failure on RVs including under inflation, overloading and the age of the tires. In this video, our resident RV expert tells you to inspect your RV tires to help prevent tire failure. You'll also learn how to determine the age of your RV tires to ensure you're traveling safely on your way to your favorite campground.
Top Tips From This Video
Rubber on tires ages faster when tires are not used – more uses results in longer tire life
Special compounds are added to tires to help them last longer, but heat and flexing – which is created during driving – is required to bring these agents to the surface
Ozone in the air and UV rays can cause extensive tire damage – especially on the exposed sidewall
If a sidewall crack is more than 2/32 of an inch deep the tire should be replaced immediately
Tire covers will help block damage if your RV is stored outside
Tire manufactures recommend having your tires inspected by a professional when they are five to six years old
The DOT number usually found on the sidewall will help identify the age of the tire

The four digits identify the week of the year and the year it was made

Tread wear should also be monitored as it can identify alignment or other issues that should be inspected by a professional
Tires in the United States are required to have an easy to read tread wear indicator bar
---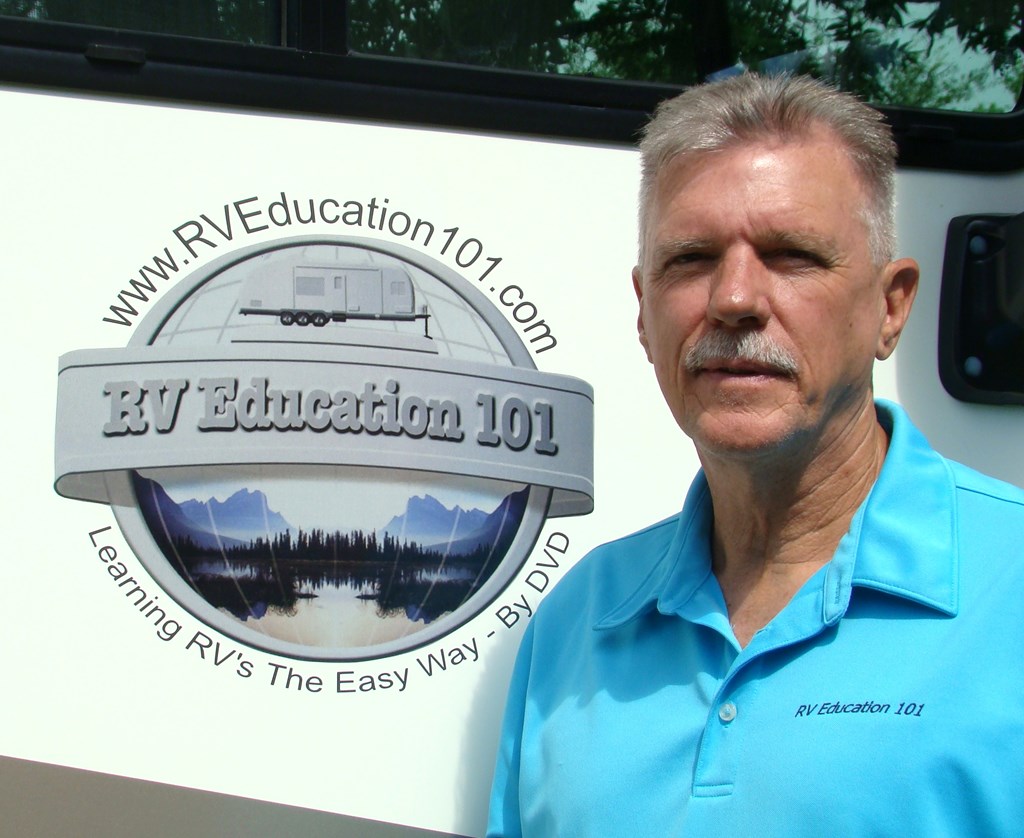 KOA's resident RV expert, Mark Polk, and his wife Dawn started RV Education 101 in 1999. Since that time RV Education 101 has helped educate millions of RV owners and RV enthusiasts on how to properly and safely use and maintain their RV. Mark's favorite past times are RVing in their 35-foot Type A motorhome, and restoring vintage RVs, classic cars and trucks. For more information on how to learn about RVs the easy way, visit RV Education 101. Be sure to check out their RV Online Training Site too!
---