The time has come — you are ready to pack your bags, unplug from life, and head out into the beautiful outdoors for some camping.
We definitely aren't the only ones that think camping is one of the most fun activities out there, and we obviously aren't the first ones to share that love for camping with others.
Whether you're an avid camper, or you're ready to embark on your first camping trip ever and discover for the first time how truly wonderful nature can be, you've first got to do some planning.
Spontaneity can be fun when it comes to certain things — where your Friday night is going to take you, the dessert that comes to your table at dinner when you tell the waiter to "surprise" you, deciding at the last minute to go ahead and buy that outfit that you may not need, but want. These are times when a lack of planning can be fun, and work in your favor.
However, camping is not the type of activity that you want to make spontaneous. Though it doesn't require months of planning, it is highly advised that you put in some effort to plan ahead of time, as there are a lot of moving pieces required to ensure you camping trip goes smoothly and is an enjoyable one.
So how do you go about planning your epic camping trip? Don't worry — we are here to help.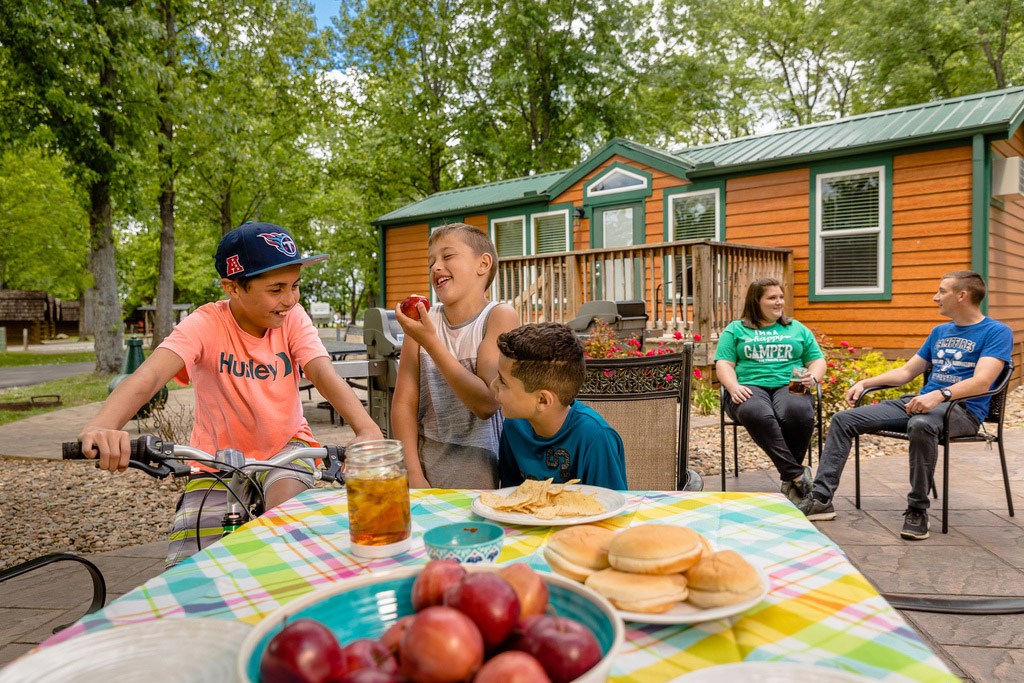 Steps to Planning the Best Camping Trip Ever
1. Location, location, location
What type of camping experience is perfect for you depends heavily on where you decide to go camping.
If you're really looking to get away from the busyness of life and get off the grid, then you'll want a more secluded location. However, if you want to get out of town, but want to still be around some action, then you'll opt for a location that offers more fun.
A lot of times, the location you choose for your camping will also determine the style of camping you'll be doing — meaning RV camping vs. tent camping vs. cabin camping.
For those who want a highly-secluded getaway, chances are good your options will be tent camping. RVs can be difficult to navigate in deep-in-the-country type places, and we are going to bet that there won't be any camping cabins anywhere nearby.
For those who want to be in a more convenient location, your style of camping options are not limited at all — you can cabin camp, RV camp, or tent camp.
Keep in mind what won't be available when you are camping off the grid: things such as drinkable water, a toilet, and other services. This is when your planning skills will really need to shine.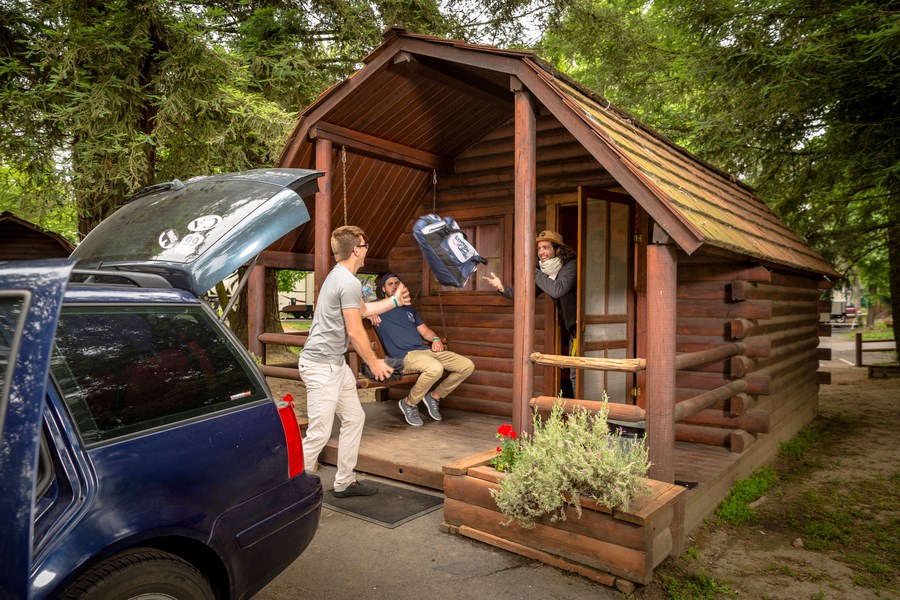 2. Pack accordingly
Now that you know where you'll be camping, and the style of camping you'll be doing, it is time for you to start packing the goods.
Packing is a crucial piece of a successful camping trip, so you want to really ensure you plan this part out. When you're on vacation at a hotel or resort, there are amenities aplenty, and a grocery store is always going to be nearby.
While KOA locations offer convenient onsite stores, and they all have fabulous amenities, it's always a good idea to be prepared. This is especially the case if you are going off the grid to do some backcountry camping.
In addition, the amount of stuff you have to bring for a camping trip far exceeds the amount for a regular vacation (well, I suppose that depends on how efficient of a packer you are when flying somewhere). Generally speaking, there is a great deal more gear required for a trip out in the country than for a stay at a hotel.
Thus, you'll need to pick carefully what you bring, and ensure that whatever you pack is something you'll actually need, not just something you think you'll want. Space is limited, so every item counts.
Though your packing list will vary greatly depending on the type of trip you're embarking on, what time of the year you're camping, and where you will be pitching your tent or RV, there are some general items that are across-the-board essentials.
Here they are:
Sleeping bags
Tent
Pillows
Sleeping pad
Backpack for hiking
Hiking boots
Headlamps
Flashlight
Water
Comfortable, layerable clothing
Pajamas
Socks and underwear
Coat
Rain jacket
First-aid kit
Toothbrush and toothpaste
Sunscreen
Insect repellent
Toilet paper
Multi-tool
Cooking tools and equipment
Sunglasses
Garbage bags
Meals and snacks
Lighter or matches to start fire
Book
Playing cards or games
Again, these are merely the basics — you'll need to adjust your list accordingly for your specific camping experience.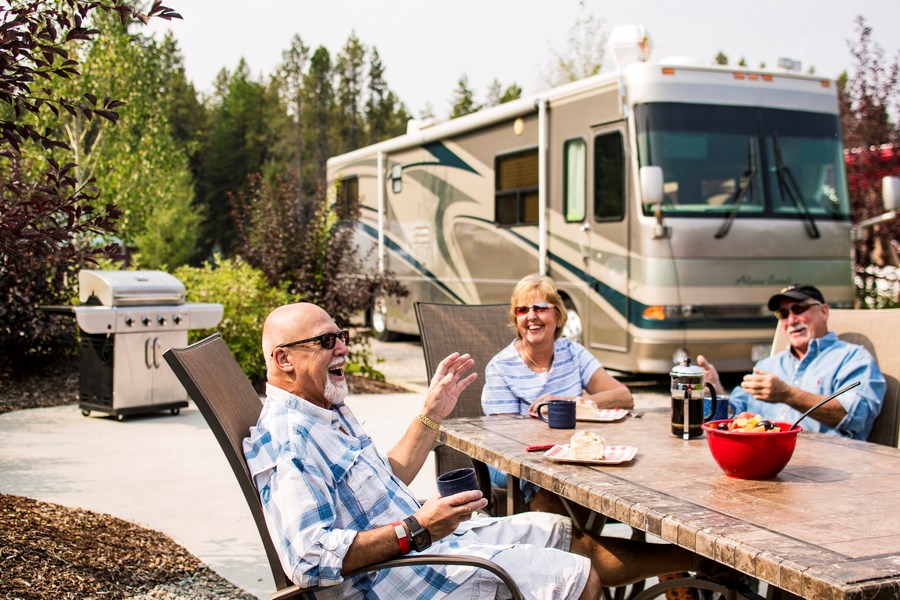 3. Create an activity itinerary
As seasoned campers know, when you go camping, there is far more fun to be had than simply camping. Depending on where you go, you've got options for hiking, swimming, biking, boating, fishing and so much more.
Thus, it is a wise idea for you to spend some time digging into the area you'll be camping in, and see what activities are available nearby. See what great fun the place offers, and then consult with your fellow campers to see what everyone is interested in doing.
Another reason you'll want to plan your activities ahead of time is because you may find yourself without cell service, or with limited service while camping, and you may not be able to do much searching in your camp.
With the help of the KOA Camping App, you'll be able to track down a wide variety of activities to participate in while you're camping.
Here are some of the benefits you'll love having with KOA's Camping App:
Stay informed about deals and events at KOA with notifications
Driving directions are available offline in case you find yourself trying to navigate sans service
Access to all the info you need about your campground and attractions nearby
Ability to book your campsite quickly and easily through the app itself
Emergency alerts just in case something is going on around the campground
Easy booking with storage of favorite campsites with the app
And much more
While you want to have a rough itinerary and ideas of things to do, you do not want to be too strict about sticking to the plan. You may find yourself really enjoying a hike that you don't want to cut short simply to ensure you're back to camp in time to catch the sunset with a glass of wine in hand by the fire. A spontaneous sunset while on your hike has the potential to be even more amazing than the other sunset plan you had.
Also, when traveling with others it is important to be flexible with your activities. Other people may have different interests, and you want to give everyone a chance to partake in their favorite fun time.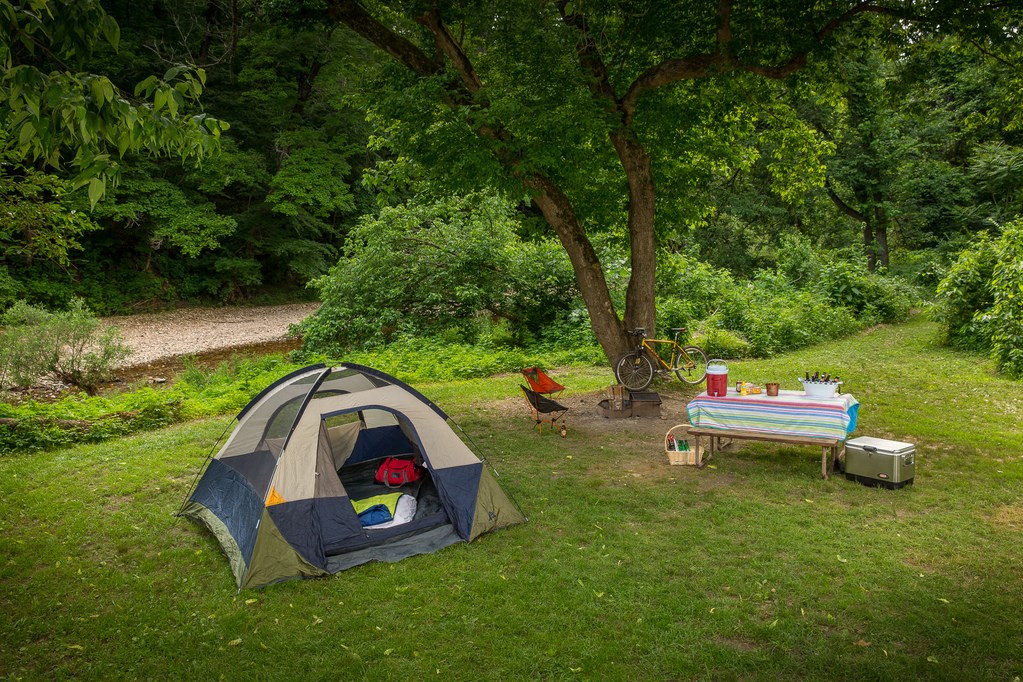 4. Hunt for savings
By planning ahead of time you'll have some great ways to save on your camping trip, which means you'll have more money in your pocket for future camping excursions!
One of the top ways to save money is to sign up for KOA Rewards. For just $36, you'll be able to take advantage of some truly fabulous benefits that will last you throughout the entire year.
Here are some of the benefit highlights:
10% off your registration rate every day
Rewards points that you can redeem for cash off of future camping trips
Free night of camping during KOA Rewards Appreciation weekend (at select KOA locations)
Special offers from KOA partners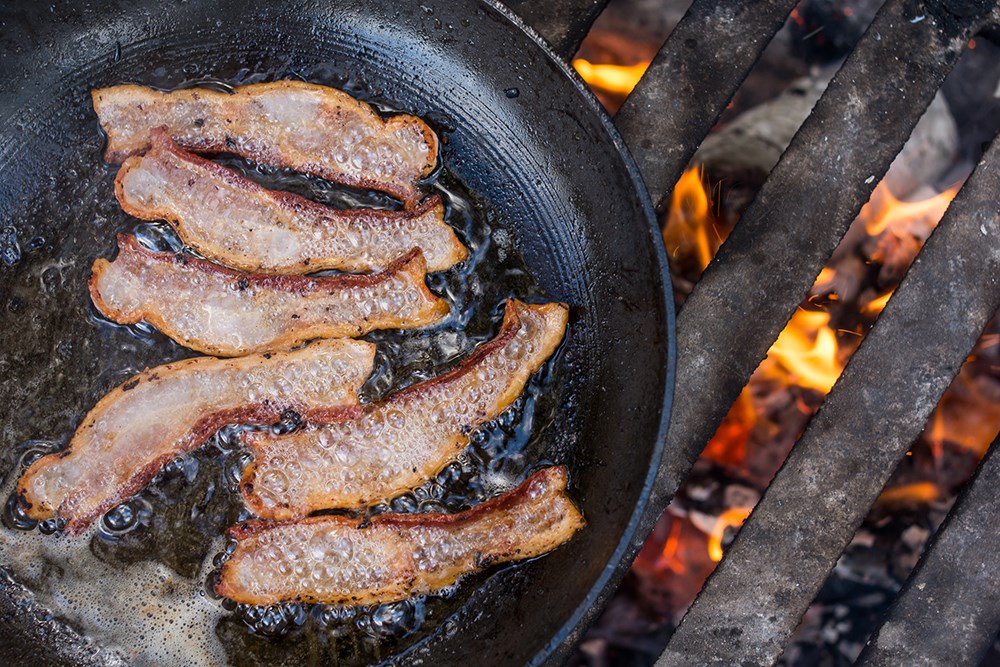 5. Meal prep
Vacation means throwing (most) responsibilities out the window and truly enjoying yourself. This includes the burden of worrying about what to cook for meals. Thus, it will benefit you greatly to plan your meals ahead of time and get some cooking done so that all you have to worry about is taking things out of their containers, heating up, and eating.
And guess who is here to help you with that? Yep, you're right — KOA. Our camping recipes are tried and true, and have become the favorites of thousands of campers all over North America.
From things to cook over the campfire with limited tools such as Margarita Chicken, to our famous Scrumptious Scones, you can get wild and creative with your food while camping, or you can keep things simple — the power is in your hands.
Whether you find it enjoyable to spend time in the kitchen or over the campfire while you're camping, it is crucial that you plan your meals ahead of time so that you know you have enough food and the right food.
Consider the other people that you are traveling with, and be sure to bring some of their favorite foods along. Also, plan out how many meals you're going to need each day, for how many people, and how many days you'll be on your camping trip. Running out of food while camping is a camper's worst nightmare!
Avoid this (and also avoiding over packing and bringing too much food) by plotting everything out ahead of time. Pick your meals and from the recipes, make a grocery list, and get going!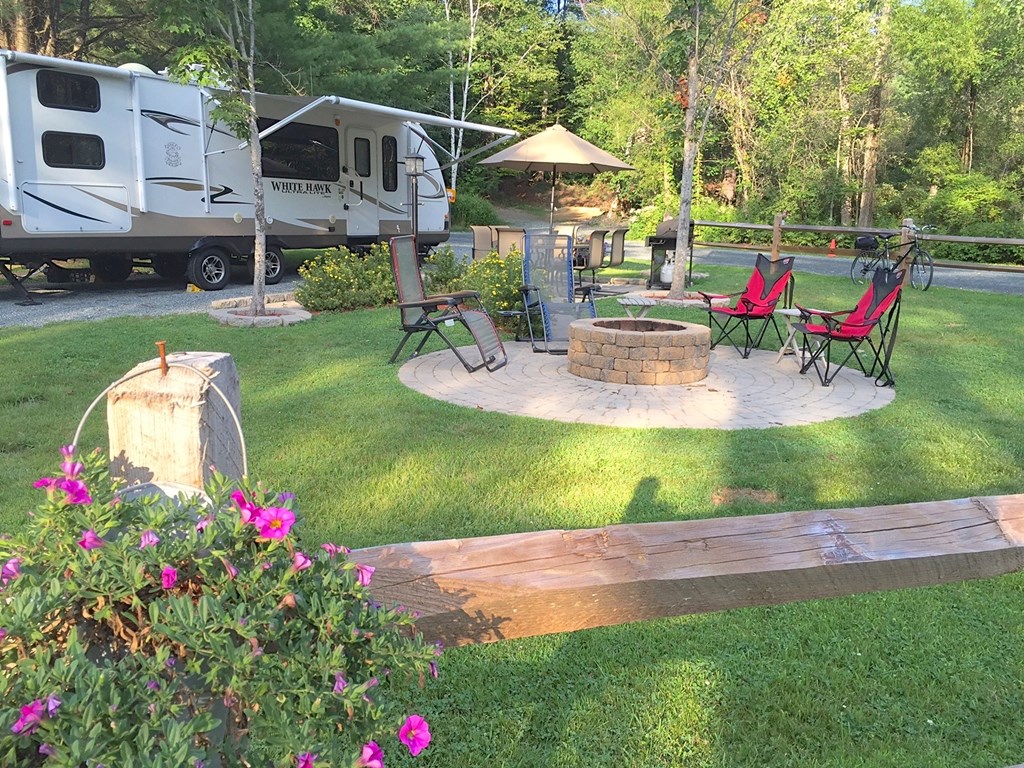 6. Convenience, luxury, or something in between
It's time to dive deeper into the experience you're looking to have while camping. Is your main focus the road trip, with the campground being a convenient spot for you to revive and reset for the next day's adventures? Are you looking for a place that has more activities, more amenities, and a place where you'll enjoy spending time between your adventures? Or, are you looking for a resort-type experience where you have everything you need at your fingertips and never have to leave the campground?
Regardless of what type of trip you're after, KOA has you covered with the KOA Family of Campgrounds.
For the more convenient place to rest your head, we have KOA Journey campgrounds. These campsites are located near highways all across the United States and Canada, so after a long day's drive, you don't have to deal with the added stress of traveling even more simply to go to sleep. Featuring convenient Pull-thru RV Sites and well lit after hours check-in service, KOA Journeys are perfect for road warriors.
For the place that offers more activities and is the ideal spot to hang out and relax at between seeing the sites,  you'll want to check out KOA Holiday campgrounds. The services and amenities available here give you plenty of comfort and fun the whole family will appreciate.
And, lastly, for the place that offers everything you need without ever stepping foot off the campground, KOA Resorts are the answer. With recreation aplenty, resort-style pools to enjoy, food on-site, staff-led activities, and much more, this camping experience is definitely elevated and full of fun.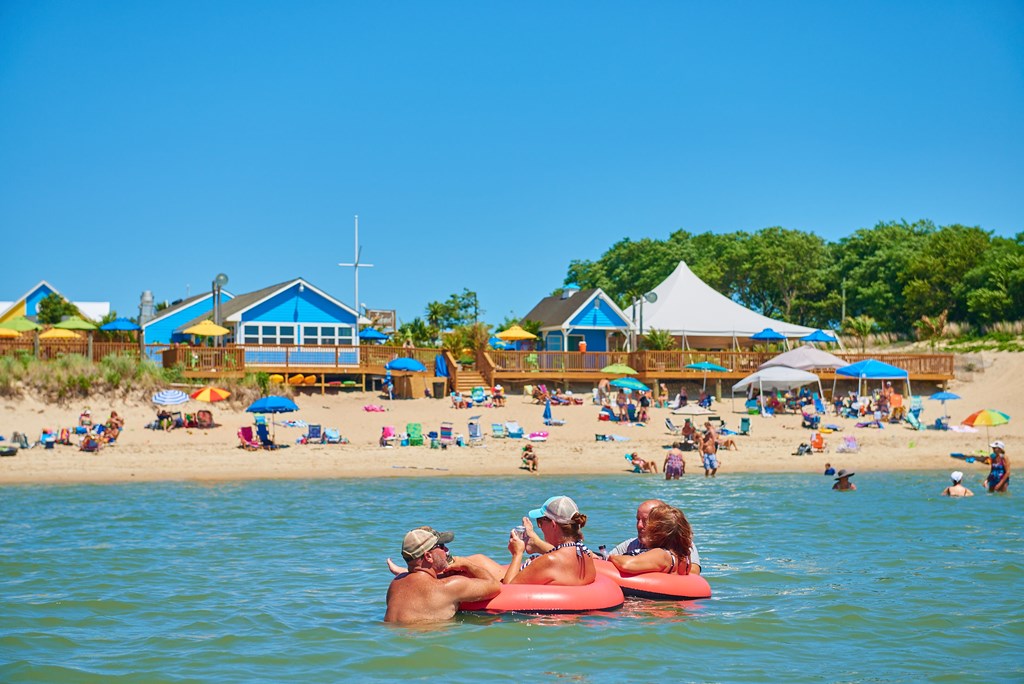 Planning the best camping trip ever doesn't have to be difficult. And now that you've got this go-to guide on how to do it, you can ensure you don't miss anything, and that you spend less time planning, and more time enjoying.
We want the prep of your trip as well as the trip itself to be fun, so see if you can get others to help you in the planning process. This will also ensure that the hype for the trip is built up even more, and that everyone is just as excited as you are to get out there and enjoy the beautiful outdoors.
For more camping tips and tricks, and to get your camping trip off to the right start, visit KOA.com.
---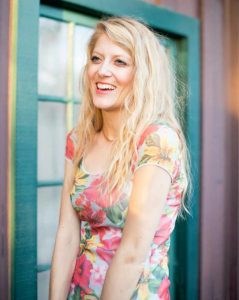 Leslie, a.k.a. Copy Girl, is a copywriter who gets butterflies from telling stories through words.
Her voice comes from a place filled with passion, dreams, and lots of sugar. "Cake over steak" is her go-to motto.
With over 10 years of experience in crafting words, and years of embarking on travels that have taken this Montana girl to some incredible places, Leslie love the adventures of both body and mind her writing takes her on.
Everywhere she goes, she takes this advice with her:
"Hold on to your divine blush, your innate rosy magic, or end up brown." – Tom Robbins, Jitterbug Perfume
To see what Leslie's up to in the writing world, visit her website here.
---