How To Keep Your RV Clean When Traveling With Pets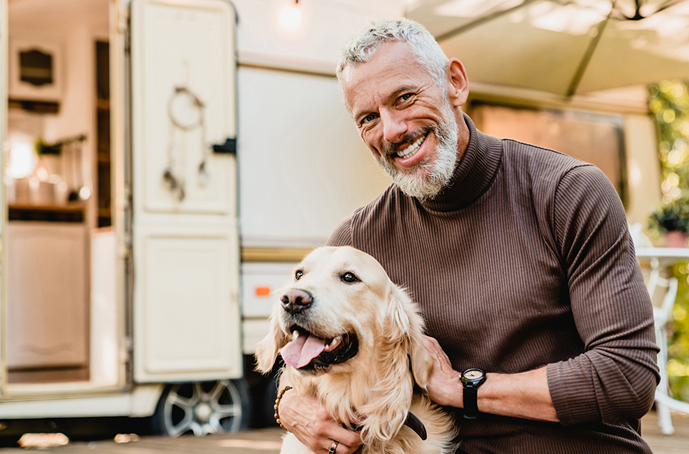 There is no better road trip buddy than a pet.
They never ask "how long until we get there." They never complain about the music or the podcast you're playing. They simply are excited to be around you and adventure alongside you on the road, wherever you go.
However, there is one part of traveling with pets that can get complicated: keeping your RV clean. Cleanliness in an RV is key. Not only is it a small space that you're traveling in, but it is also the place where you eat, sleep, and drive. Thus, it is key to keep your home on wheels fresh and clean for both you and your pet(s) to enjoy. If you're not sure the best way to go about doing this, don't worry — we've got you covered.
Read on for our guide on how to keep your RV clean when traveling with your favorite four-legged friends.
Tips for a Clean RV With Pets in Tow
1. Cut out the carpet
Rather than deal with the hassle of scrubbing out the inevitable pet mess on your RV carpet while traveling, invest a bit of money and swap out the carpet for smooth flooring. No matter how well-trained your dog is, there will be times you don't know he or she has "gotta go, gotta go, gotta go right now" and you won't catch it in time. Laminate is a great option that is cheap and automatically elevates the appearance of your RV's interior.
If the pet mess doesn't convince you enough, the thought of your pet's smell getting into the carpets may. There is no denying that dogs come with a particular scent, and anything they spend a lot of time on (like your RV carpet), will eventually soak up that smell and hold onto it. Thus, to keep your RV smelling fresh and not like pets, a smooth flooring will do wonders.
2. Get removable furniture covers
Similar to the carpet concept, your furniture will pick up the scent of your pet if he/she is laying on it a lot. And, they likely will be since there is a lot of downtime on the road. That's why it's a good idea to get furniture covers that protect the actual furniture underneath, and that you can take off regularly to wash. Trying to clean your upholstered RV furniture on a regular basis will drive you crazy — that's the type of thing you really only want to do once a year, not every time you travel with your pets.
Thankfully, furniture covers can come to the rescue and keep your furniture in tip-top shape. And, if your RV furniture is built-in and won't work with furniture covers, wrap your couch and chairs in a blanket, sheet, or something else that can be quickly and easily be removed and washed.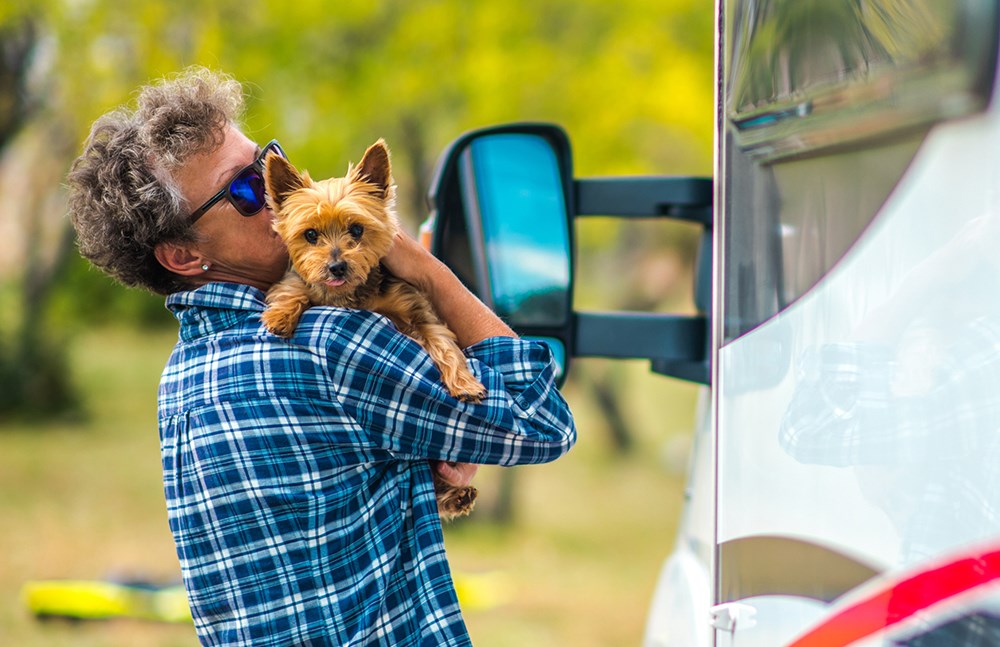 3. Keep your pet clean
Not only is it important to keep the surfaces your dog or cat will spend time on clean, but it is also important to keep your pet itself clean. Even though you're on the road, regular grooming will help to keep your pet's coat healthy and clean. The grooming can be done by a professional, or yourself if you aren't somewhere that has a groomer accessible.
If you're going the DIY route, all you need is a water hookup and some pet-safe shampoo to give your pet a bath. This is also a great time to check for any cuts that he/she may have gotten while adventuring on the trails with you, as well as chipped nails. One key thing to remember if you're washing your pet on your own — make sure you let him/her dry completely before letting him/her back into your RV. Otherwise, you will have a mess on your hands and some wet furniture.
4. Do a daily fur cleanup
To keep fur buildup to a minimum, it's a good idea to clean up the fur that makes its way onto every surface of your RV. This is something you should do every day unless you have a dog that does not shed. This not only keeps your RV clean but also keeps you from getting overwhelmed with pet dander and fur.
When you do the fur cleanup around the RV, take the opportunity also to take your dog outside and do a full brush of him/her to get off any loose hairs. Plus this will make your dog happy and keep it clean.
5. Get a mattress cover
Even if you don't let your pet sleep with you while traveling, it is inevitable that at some point he or she will make their way to your comfortable bed for a nap while you're driving. And for that reason, you want to get a mattress cover. The cover will help to keep out any moisture or fleas that your pet may carry in from a hike. It will also prolong the life of your mattress, regardless of whether your pet sleeps in your bed with you or not.
This does not mean you are free from cleaning your bedding regularly — it just means your mattress will have extra protection to keep it lasting you through many, many adventures in your RV.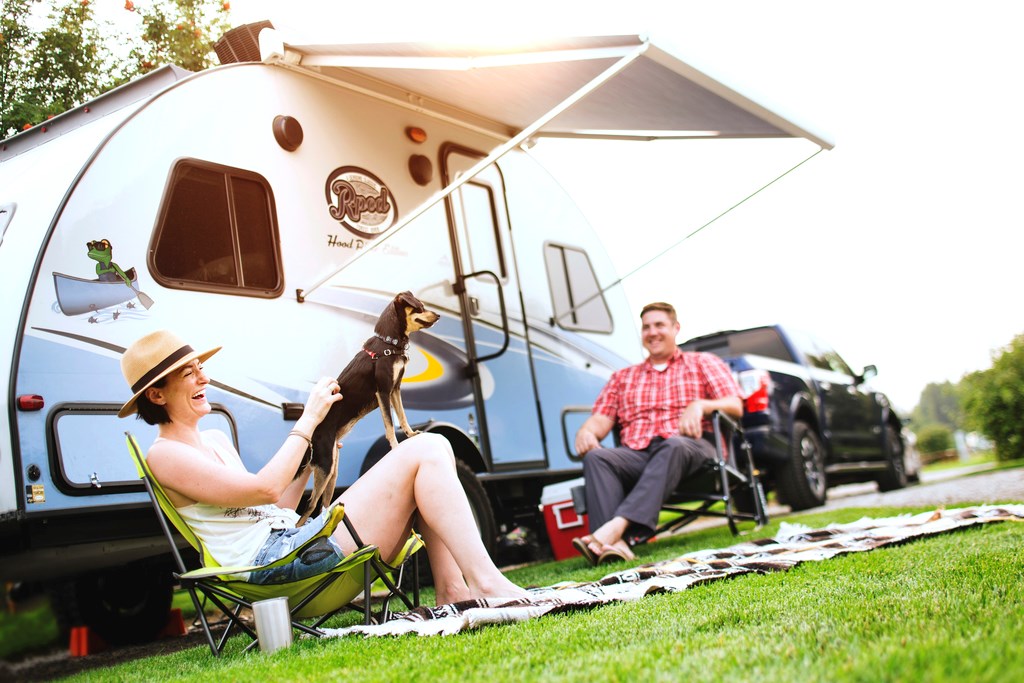 6. Buy the right cleaning products
Even with all the above steps to keep pet mess to a minimum, there is a point where you will have to clean your RV thoroughly. And, depending on how long you're on the road, this is something you should do weekly.
In order to make your cleaning thorough and worth your time, you need to get quality cleaning products. A cleaning and disinfectant spray that is safe for pets is an absolute must, along with paper towels. In addition to that, you'll want a Swiffer or something else that you can clean the floors with.
Scrub the RV from top to bottom and get as much fur cleaned up as possible. Your pet will thank you, and you will feel much better about spending time in your RV.
7. Designate areas for pet things
Pets do require some accessories. Things like leashes, collars, towels to dry them off, toys and more. The best way to deal with all of these things is to designate an area in your RV for all of them to go.
When it comes to leashes, collars, and towels, a great way to keep these organized is with hooks by the RV door. This is a quick and accessible place when you're on your way out the door, or on your way in. And having a towel that is for your pet and your pet only is an absolute must. This towel also needs to be accessible so your dog doesn't run into the RV a complete mess. Keep an old towel near the door to give your dog a quick scrub-down until you have time to properly shower and clean your pet.
8. Keep chew toys around
Dogs get bored, and when they do, they tend to chew on things. It is inevitable that your dog will get bored on the road, so to save your RV furniture, get some chew toys. This is also a great way to reward your dog for doing well and behaving on the road. On top of that, it will keep your dog occupied while you're focusing on driving.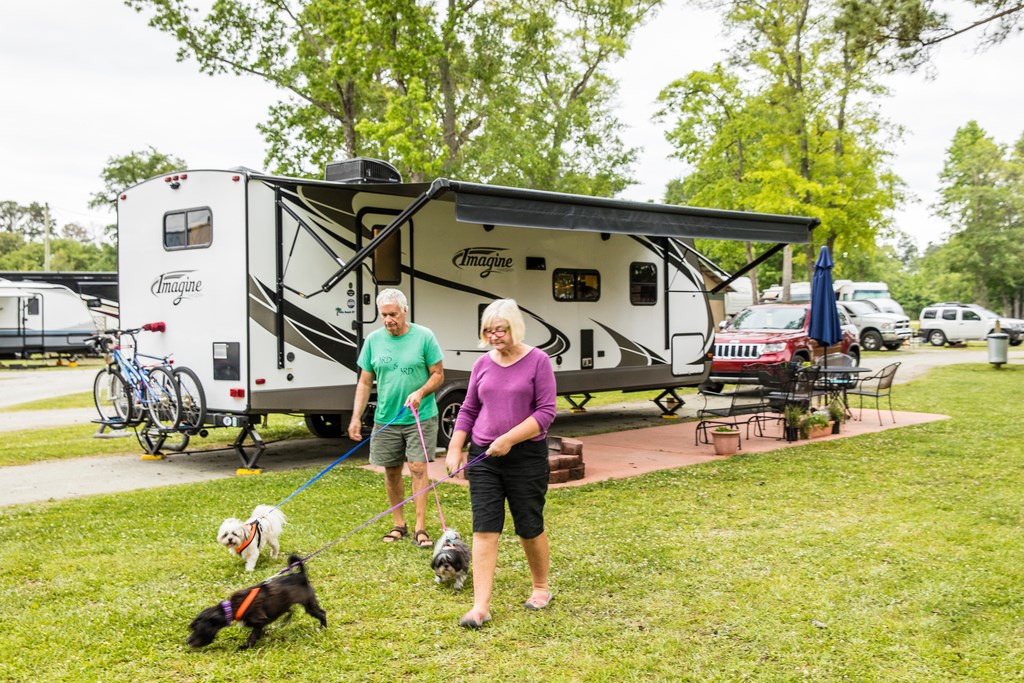 9. Get dishes that won't move around
Unfortunately, dogs need to eat out of dishes that have to be open on and the floor. And that isn't ideal when you're driving around in an RV. Things can get messy quickly. That's why it's important for you to find a way to secure your pet's dishes so they don't move around when your RV is moving around.
To help with this, you can get bowls that suction to the floor that are easy to pick up when you need to clean but will stay in place when you're on the go.
10. Keep your pet's sleeping area clean
If your pet sleeps in a pet bed or a crate or anything like that, it is key to wash that area regularly to keep mess and smells to a minimum. White vinegar is a great way to deodorize crates — simply put some on a paper towel and wipe the interior. If your pet sleeps on a cloth bed, you want to spray it and wash it with a pet-safe detergent, and let it dry completely before putting it back in your RV.
11. Have good ventilation
Windows are a great way to let some air in and keep things ventilated. But for some, they may not be enough. If your RV doesn't have a fan installed, you may want to consider buying a standing fan. This will help move pet smells out of the RV and will also help to cool things down.
12. Take advantage of rest stops
Though rest stops may not be your idea of a good time, they are great when it comes to letting your pet get outside and also giving your pet a chance to use the bathroom. Rest stops tend to be a clean and safe place to let your pet relieve himself/herself, whereas gas stations are very hit or miss.
If you're looking to learn more about how to camp with your pet, check out our blog post that shares tips on how to camp with dogs in tow. It covers different rules and regulations, the gear you want to have, and different things you want to do while traveling to keep both you and your dog happy.
---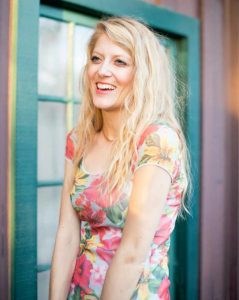 Leslie, a.k.a. Copy Girl, is a copywriter who gets butterflies from telling stories through words.
Her voice comes from a place filled with passion, dreams, and lots of sugar. "Cake over steak" is her go-to motto.
With over 10 years of experience in crafting words, and years of embarking on travels that have taken this Montana girl to some incredible places, Leslie love the adventures of both body and mind her writing takes her on.
Everywhere she goes, she takes this advice with her:
"Hold on to your divine blush, your innate rosy magic, or end up brown." – Tom Robbins, Jitterbug Perfume
To see what Leslie's up to in the writing world, visit her website here.
---