Since coronavirus is keeping most of us at home and indoors these days, you might be dreaming of the days when you could load up the car and go camping without a worry. You might also be wondering if there is a way you can still use your camping gear and have an adventure during these uncertain and trying times.
Fear not! Camping at home is a fun and unique alternative to your usual camping trip. Whether you choose to pitch a tent in the living room or to set up a makeshift campsite in your backyard, an at-home camping adventure could be just the thing that's needed to lift your spirits and do something unique and memorable with your family – all while staying at home and safely out of harm's way. All you really need is a bit of imagination and a sense of adventure.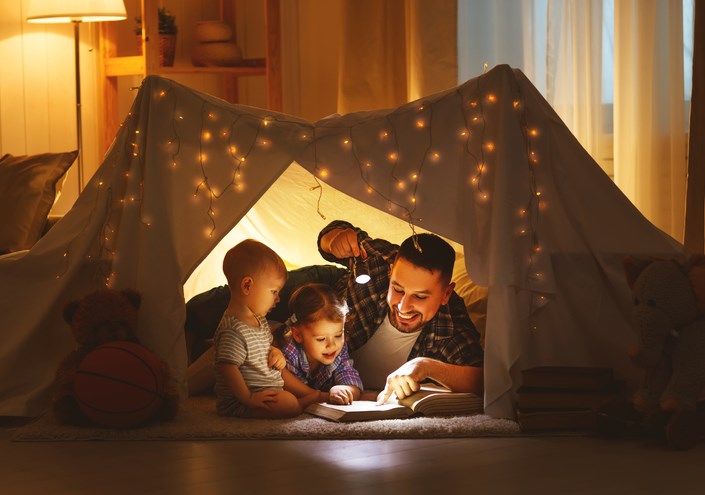 Camping in your living room
What are some of the best parts about camping? Things like sleeping in a new area, eating special food, and connecting with loved ones without screens around might come to mind. All these things are possible even if you're just camping out in your living room. This is especially great to do if you have kids. You'll be sure to create a memorable night (or two!) that will compare to even your burliest of outdoor adventures.
Clear a space in your living room where you can comfortably pitch your tent. Be sure to have plenty of cushy pillows and blankets on hand to make it extra plush. If you don't have a tent, try making a blanket fort or just rolling out the sleeping bags.
If you have a gas stove, you can even roast marshmallows or hot dogs over the flame, just as you might with an actual campfire. There are also delicious camping recipes that are easy to make at home with just a few adjustments.
Have everyone in your household choose to turn off screens and devices and focus on doing activities together. Perhaps you turn the lights off and tell ghost stories, play cards, or enjoy a board game in the tent.
If you have to stay indoors and are feeling bored or cooped up, the simple act of pitching a tent and going "camping" could offer a welcome change of pace to break up the monotony of life in lockdown.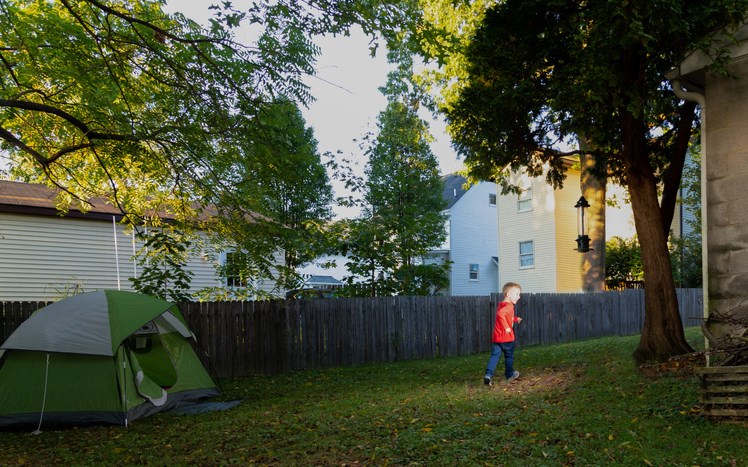 Camping in your backyard
If you're able to safely be outside in your backyard, you might choose to camp out there instead of staying inside. This option is obvious closer to a regular camping trip, with the added bonus of having everything you could ever need or want to bring with you just a few steps away inside your house.
You can have all the comfortable clothes, good books, tasty food, and fun games you need for a great camping trip without having to pack anything or lug it all to the car.
Start a campfire in a backyard firepit and gather round it with your loved ones. It could be a time to connect and reflect. If you're feeling trapped and tired of being at home, sleeping outside might be just the respite you needed.
Something about eating food outside just makes it taste better, so why not have your breakfast and coffee out by your tent when you wake up in the morning? The adventure doesn't have to end just because you made it through the night.
Why Camp at Home?
One of the reasons so many people love camping is that it's something fresh, different, and special. It's a way to slow down and connect with nature and take some time for ourselves. It's a way to spend uninterrupted time with friends and family, and to do something that brings you together.
You may not have the freedom right now to roam as far and wide as you please, but a pretty good adventure could be awaiting you in your very own backyard. Why not give it a try and see what memories you can create?
With all the stress, anxiety, and fear floating around right now, we all need to spend as much time as we can doing things that feel normal and that make us feel like ourselves. If you're reading this, chances are you love camping. With a little outside-the-box thinking, you might not be missing the mountains as much as you thought you would.
---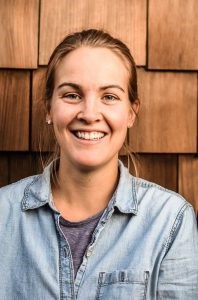 Lettie Stratton is a writer and urban farmer in Boise, ID. A Vermont native, she is a lover of travel, tea, bicycles, plants, cooperative board games, women's basketball, and the outdoors. She's still waiting for a letter from Hogwarts.
---