The spookiest time of year is coming up, and with it comes a season for ghost stories, glowing pumpkins, and both tricks and treats. Halloween, of all the holidays, is perhaps the one best suited for a camping trip, what with its dark, forested environments and crackling campfires. Plus, it's easy to bring along all the Halloween candy and decor you'd like — just remember to store and dispose of everything appropriately, and leave it better than you find it, no matter how spooky things get. Here are seven ideas for adding a little festive fun on your Halloween-themed camping trip.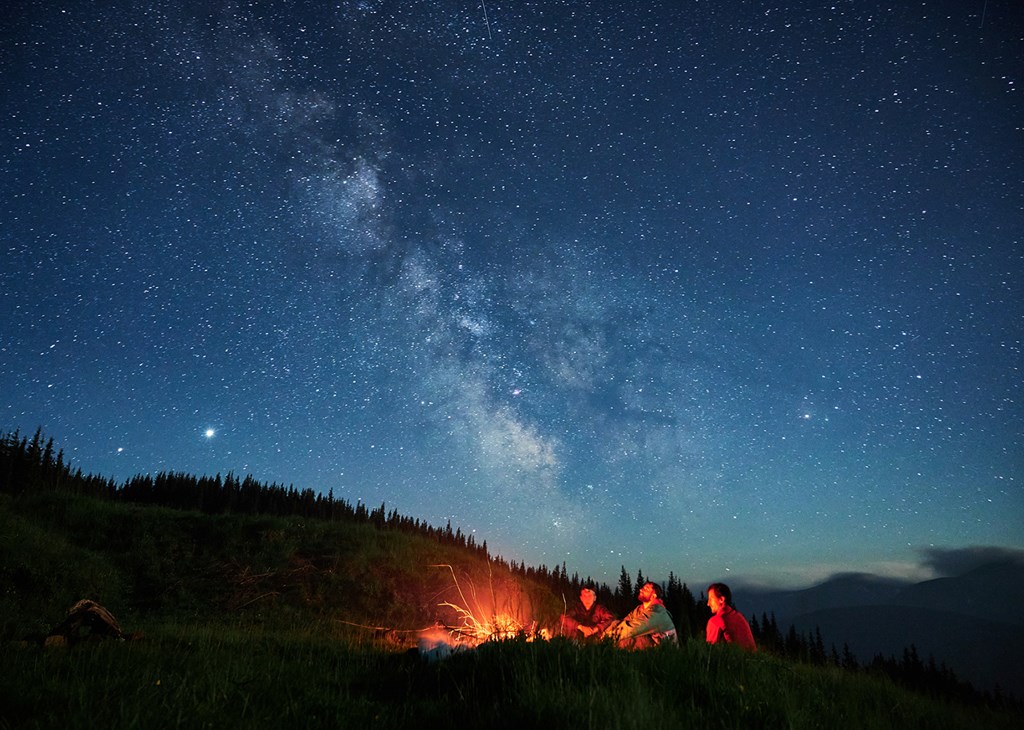 1. Go On a Spookier Camping Trip
Let's be honest, no matter the time of year, camping can be a spooky endeavor. Think about it: the nature of being in the woods at night can be inherently a little creepy. But for Halloween, there are ways to amp up the spook factor even more. For starters, try and go camping somewhere even more remote than you typically do — for instance, go tent camping someplace more wooded and rural. If you angle your tent door so that it's facing the woods, that's even better. And you can even decorate your tent accordingly! Try dangling fake cobwebs along your tent door or ceiling, or adding fake bats or ghosts. You can even bring along a BlueTooth or sound system that you can set up to play spooky Halloween noises, just to add to the eerie ambience.
2. Carve Pumpkins
You never need much space for carving pumpkins, one of the quintessential Halloween-y activities of all. Which is why a campground is just as apt a setting for pumpkin-carving as your home. All you need is to stop at a pumpkin patch along the way, snag a few gourds, come prepared with carving equipment and any candles you'd like to add inside, and then let the festive gun begin! A campground picnic table is the perfect setup for it, and you can leave your pumpkins aglow in the front of your tent for an adorably ghoulish facade.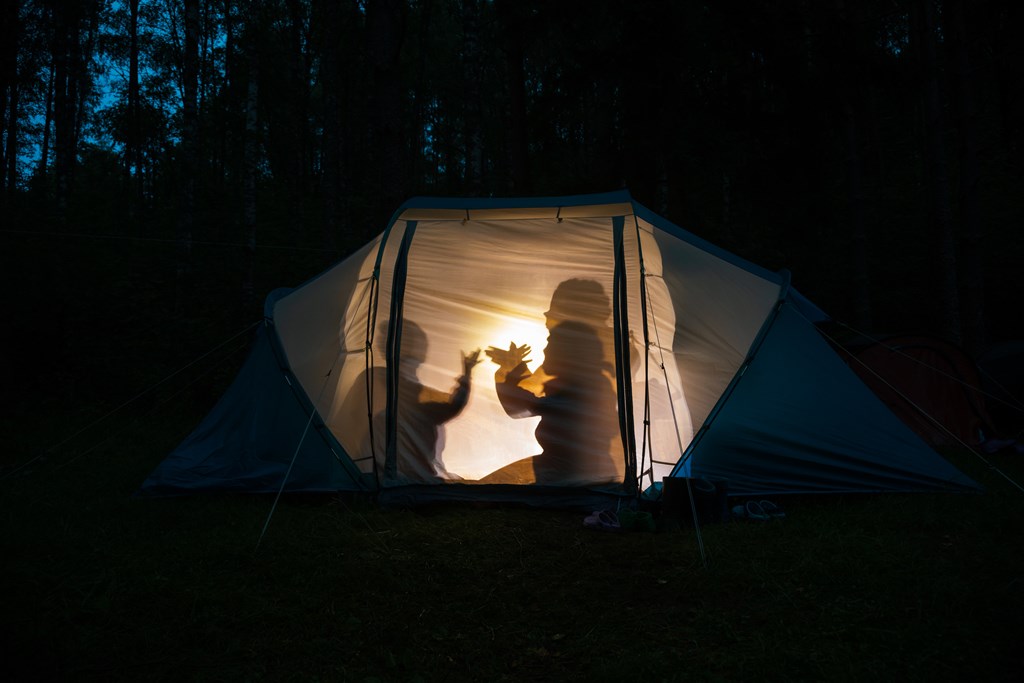 3. Make Shadow Puppets
The campfire is an ideal setting for Halloween fun at any campground, and one way to add to the experience is by making shadow puppets to cast on your tent, the ground, or even the forest. Let your imagination run wild, and stencil patterns on pieces of paper (think ghosts, bats, etc.) and then use a pair of scissors to cut around the stencils and voila — simply hold up your cutout by the fire and let the natural light do the rest.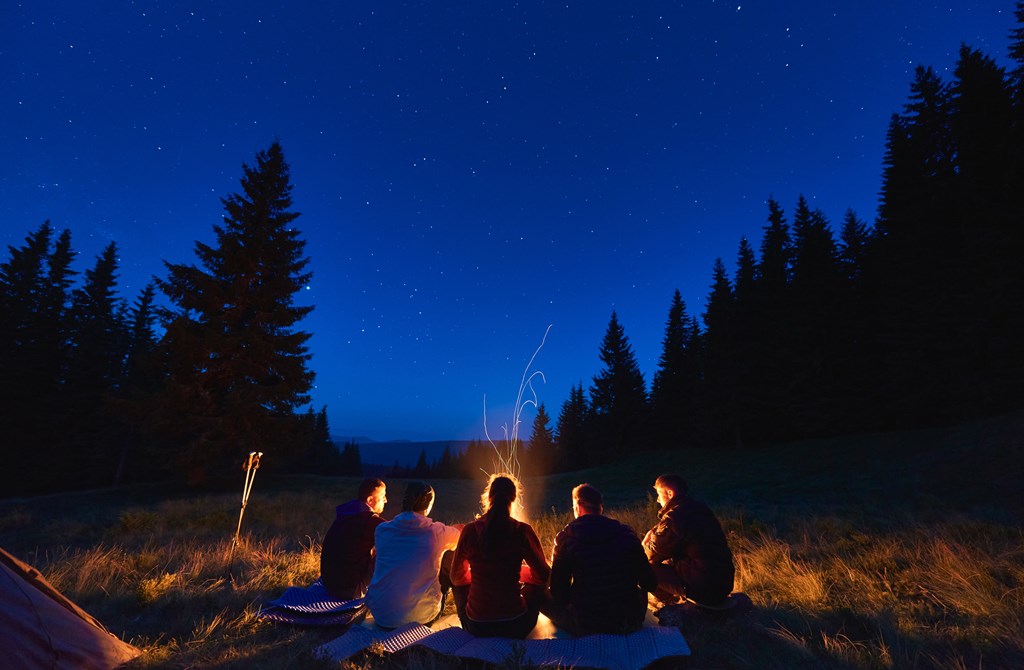 4. Tell Scary Stories
Telling scary stories around a campfire is a pretty evergreen activity, no matter the season, but it just hits different around Halloween. Once the sun has set and you've got your marshmallows roasting, gather around the kindling and share some spooky lore. Of course, you can feel free to make something up on the fly, and get as creepy or tame as you'd like, or you can stock up on any number of scary story books before you depart on your trip. Certain regions, like New England the the lowcountry, even have a plethora of scary story books inspired by tales from those areas.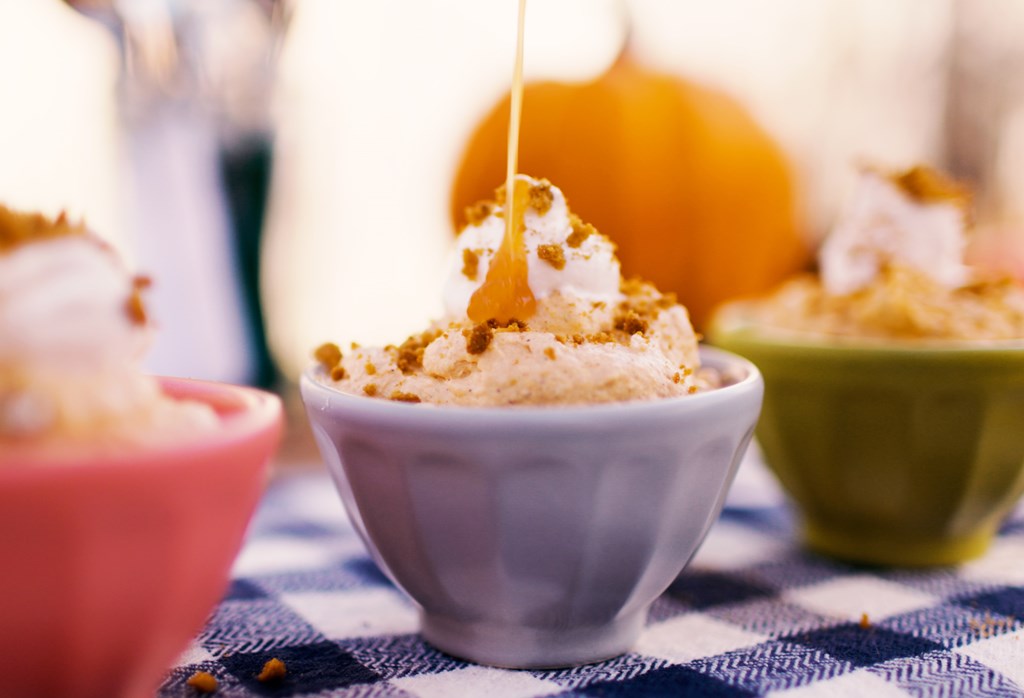 5. Make Halloween-y Food
When it comes to ingredients for Halloween, it's not all pumpkins. In order to add some festive flavor to your outdoorsy outing, a fun idea is to whip up some Halloween-inspired tricks and treats. Sure, anything pumpkin-flavored will do the trick, like pumpkin bread or pumpkin soup. Or you can get even more whimsical, with things like worms & dirt (aka chocolate pudding with crushed Oreos and gummy worms) or literally anything cooked in a Dutch oven, which frankly looks like a witch's cauldron. Even better? Opt for one of these cute Halloween recipes, like Spider Hot Dogs, Spooky Fingers, and Rice Krispie Treat Brains!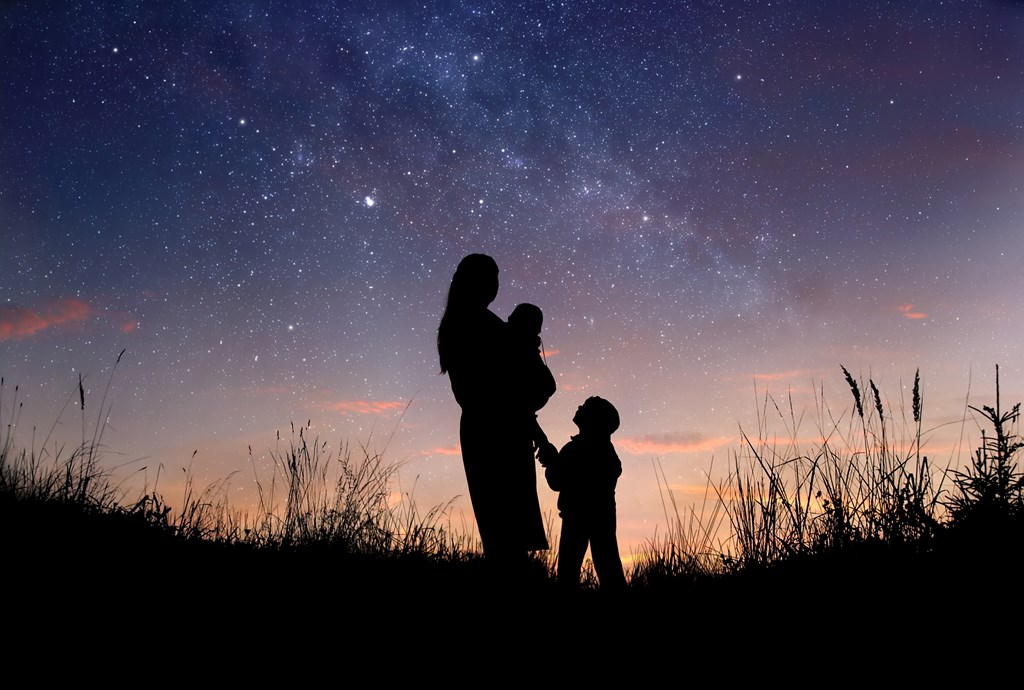 6. Go On a Night Hike
For Halloween fun on a camping trip, it helps to break away from the campsite a bit. One great idea is to embark on a nearby night hike, venturing off into the dark unknown. Of course, precaution is essential, which means not traveling alone and ensuring that you're not wandering off-course. But with safety in mind, there's nothing spookier than a lantern-lit night hike during Halloween season.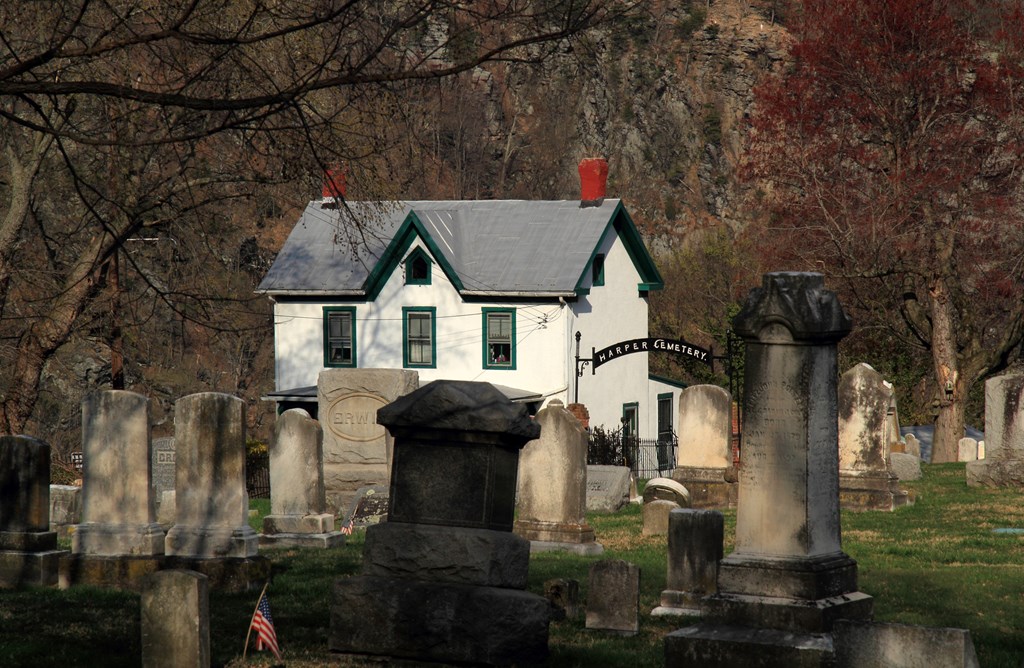 7. Go On a Ghost Tour
All over the country, ghost tours come in different shapes and sizes — some are silly, some are fascinating, and some are downright frightening. If you're camping somewhere near a ghost tour, it could be a worthwhile detour for a night of creepy merriment. Ghost tours — and cemetery tours! — can be found all over the place, but certain cities and regions are especially suited for such affairs, like New Orleans, Chicago, Charleston, Eureka Springs in Arkansas, and of course, Salem.
---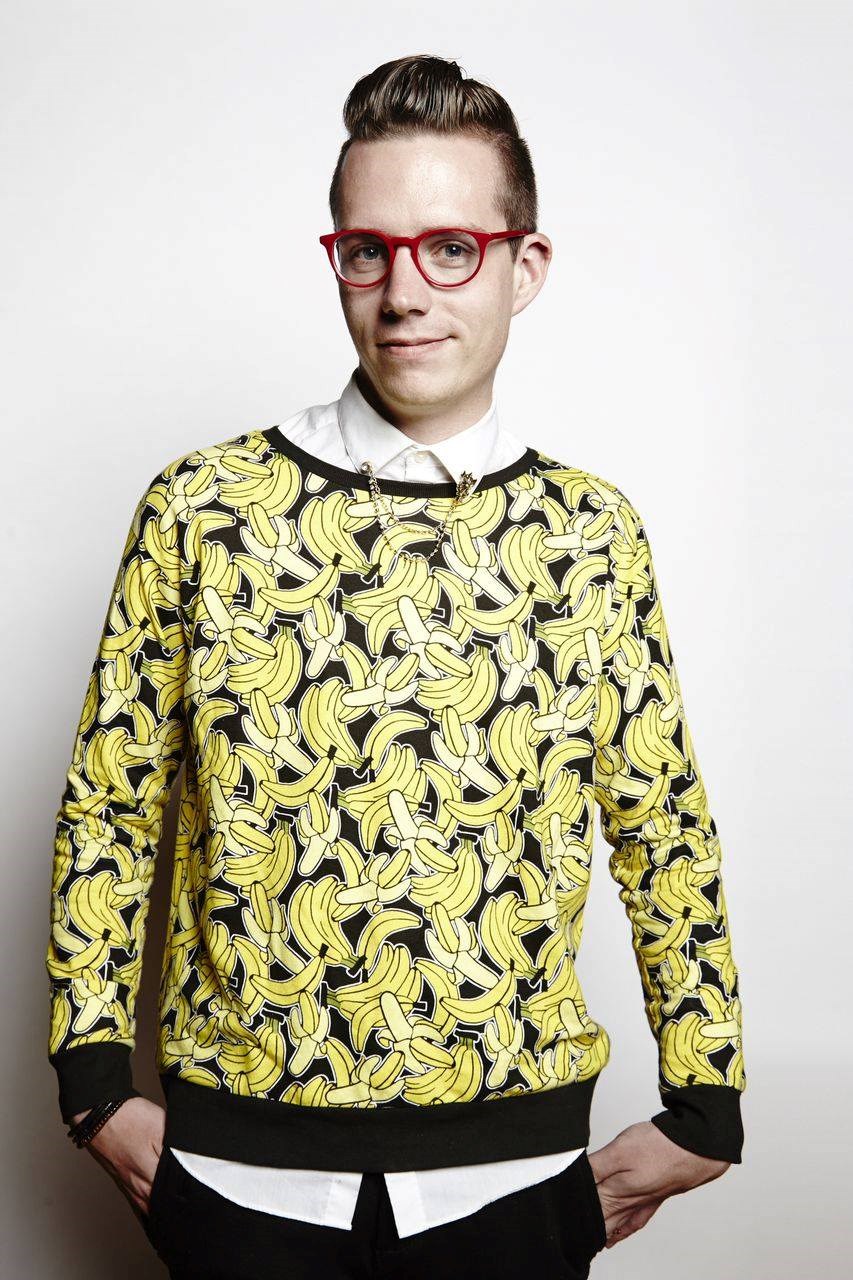 Born and raised in New Hampshire, Matt Kirouac grew up with a love for camping and the outdoors. Though he's lived in Chicago since 2006, he's always on the lookout for new adventures. He writes about travel and food for outlets like TripExpert, Money Inc, Upventur, DiningOut, Food Fanatics magazine, Plate Magazine and Zagat, and he currently serves as Chicago editor for What Should We Do?! He's the author of The Hunt Guides: Chicago (2016) and Unique Eats & Eateries of Chicago (2017).