Sharing camping adventures with family and friends sets aside time for loved ones to bond in the great outdoors. Multigenerational family groups have a chance to create cherished memories together. Parents and grandparents can pass on camping skills and an appreciation of nature to their children. Adult friends and families of similar age kids can create their own group camping traditions. The following activities allow groups to enjoy the camping experience while planting the seed for planning their next group camping trip.
What Can You Do When Camping as a Group? Try These Ideas!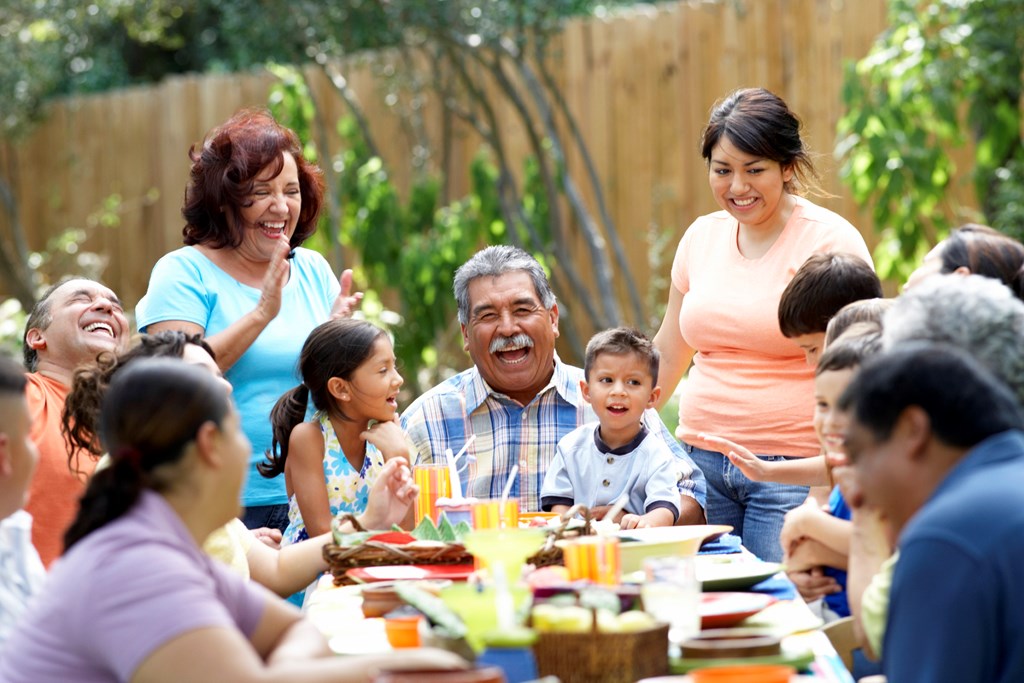 1. Family Reunion
Holding a family reunion in a natural setting only camping can provide is a perfect way to catch up with family members from far and wide. From indoor meeting rooms to outdoor picnic areas, or a shaded pavilion, KOA locations are equipped to accommodate large groups wanting to celebrate together.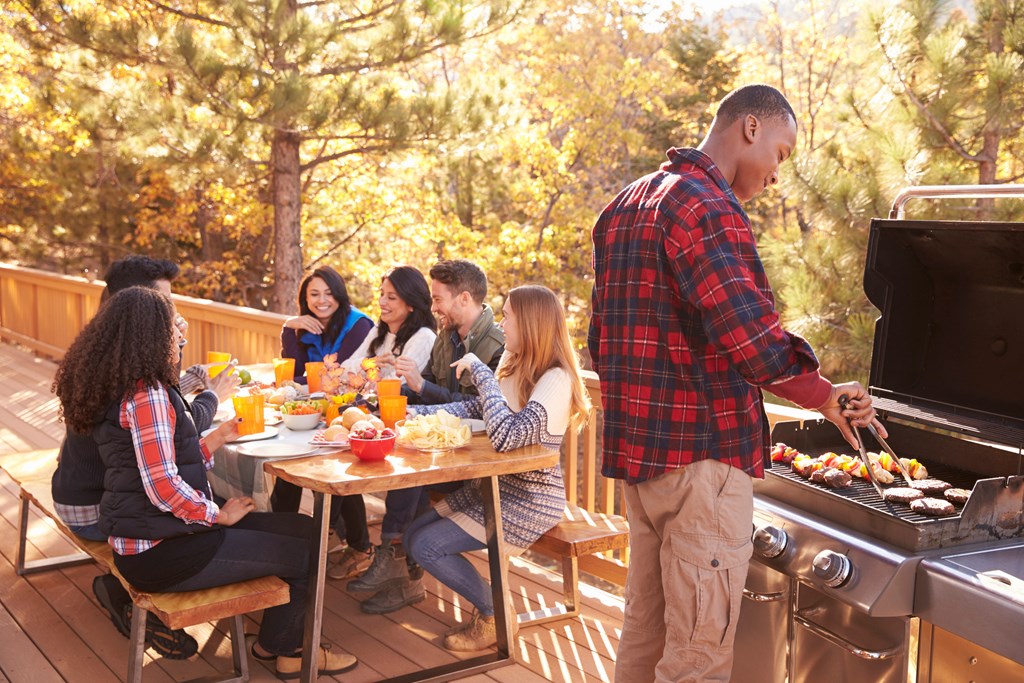 2. Cook Out
Everyone enjoys coming together to eat, no matter who's gathering, adult friends to extended families with little ones underfoot. BBQ masters can share their campfire cooking skills grilling meats and veggies for the group. Fill up campground picnic tables with fixings for sandwiches, burgers, and hot dogs to get the party started.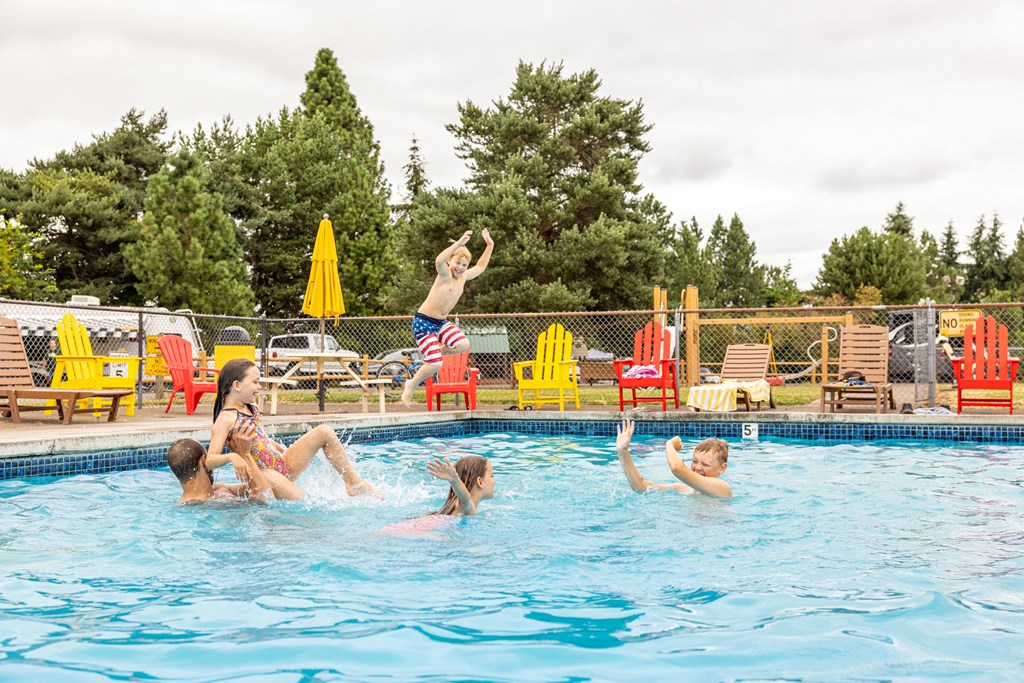 3. Pool Time
Getting into the pool is at the top of most kids' lists when they arrive at a campground with one. While families splash and play in KOA's big blue pools, adult campers might approach pool time differently. Friends might take a dip to cool off, then relax poolside in lounge chairs, gathering to chat shaded from the sun.
4. Road Trip
It's fun to hop in the car and explore the local area on a road trip. Drive to the nearby national park, forest, or monument for further investigation. Maybe camp is close to a big city with lots of fun things to do and see, like theme parks, museums, and shopping. Hit the road together and find out.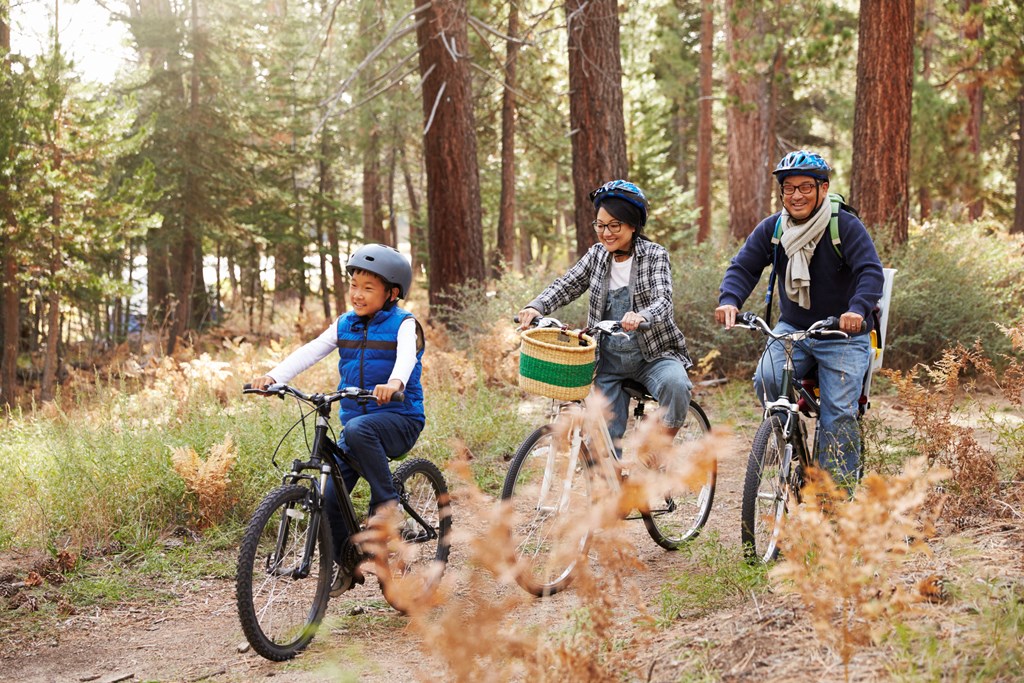 5. Bike Rentals
Riding a bike around camp is a great way to get a feel for the area with a group. Biking is perfect for accessing local trails and getting into nature quickly. Many KOAs rent bikes to campers, and some of them have unusual types of bikes, like recumbent trikes and pedal-powered four-wheel bikes.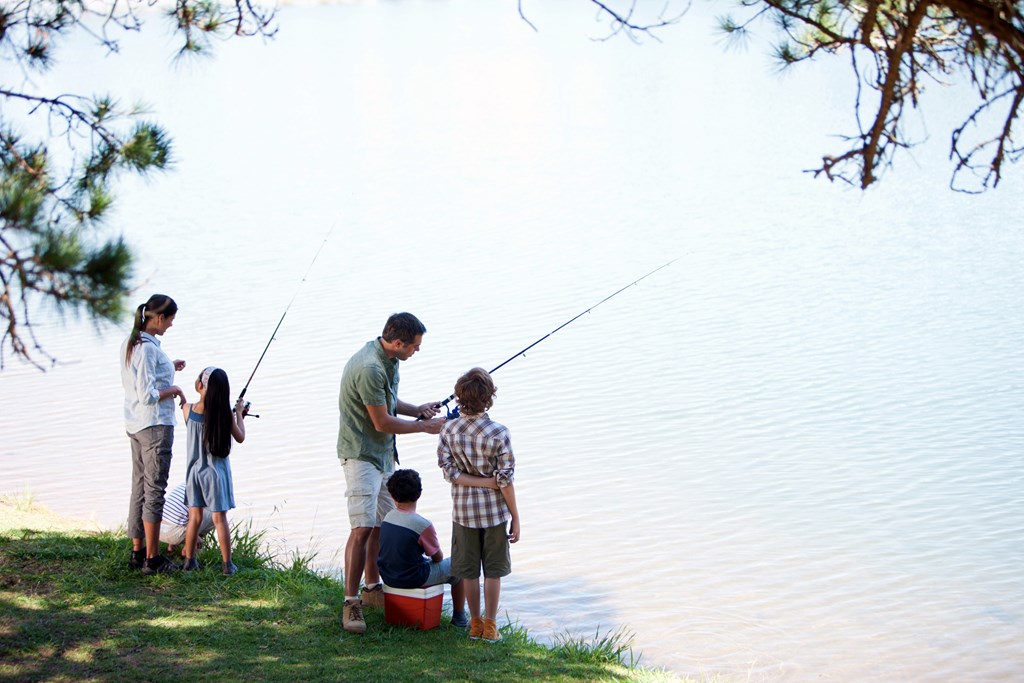 6. Fishing
Fishing is a skill older generations can pass down while camping. Find a quiet lake or river to teach kids or grandkids how to use a rod, line, and bait to catch fish. If you practice the skill of patience, we mean fishing, at a catch-and-release body of water, kids will go home with new fishing skills and an appreciation for fish. But if you can keep the fish you catch, young anglers will experience the pride of providing fresh fish for the grill.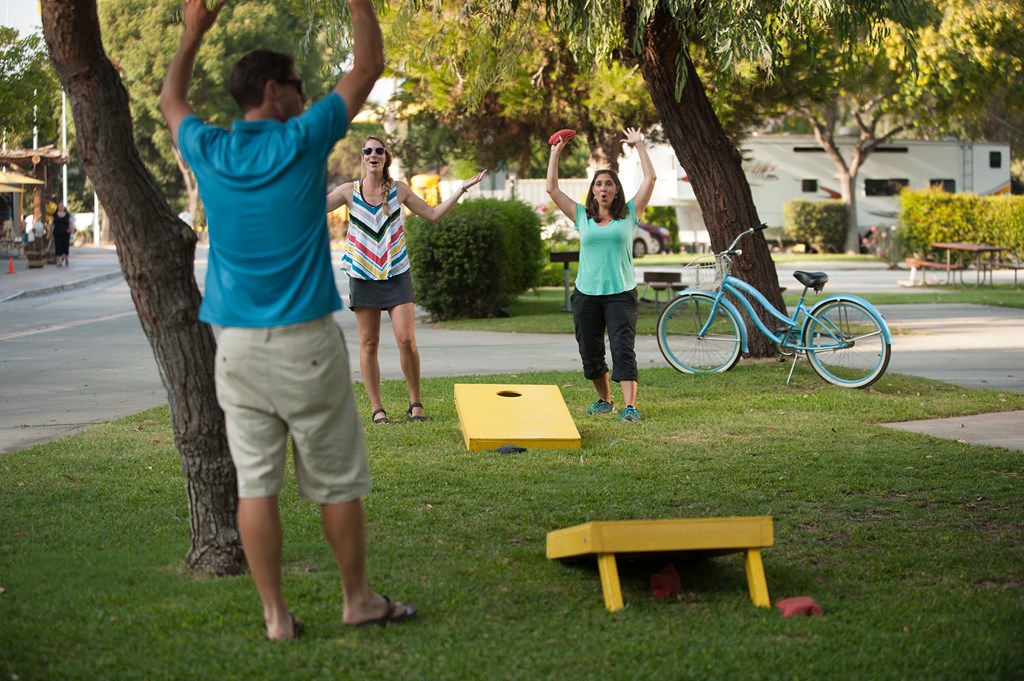 7. Lawn Game Tournament
Take your pick of lawn games, horseshoes to corn hole, and bring the competition up a notch. Design a lawn game gauntlet and split your group into teams for some Olympic-style competition. Will the epic tournament become a camping tradition or be a one-off potato sack race to the finish?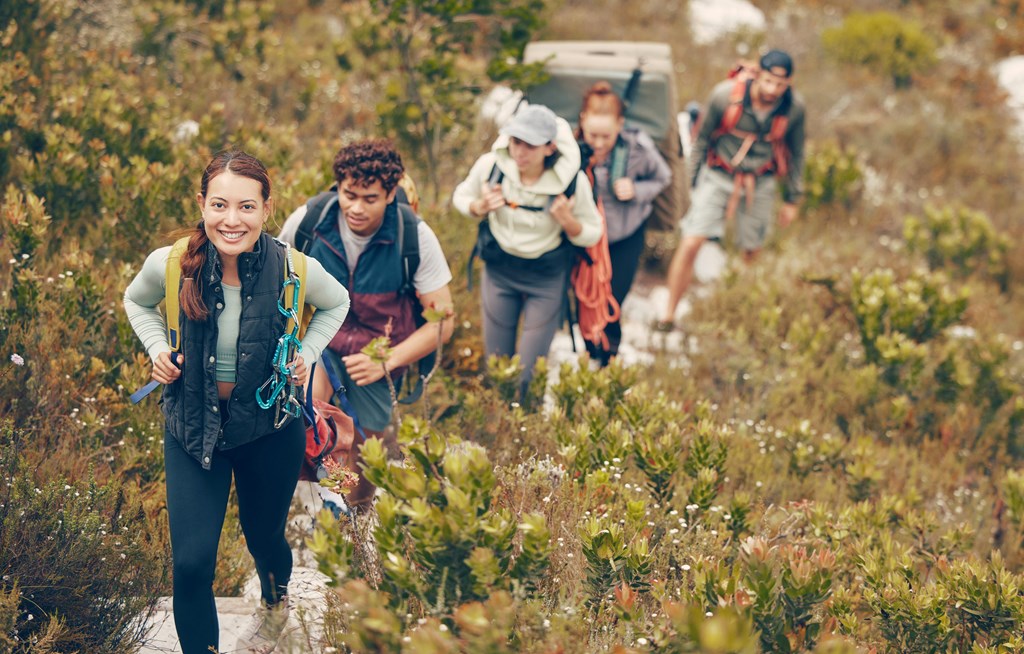 8. Hike
Camping and hiking go hand in hand. Most campgrounds are near trails that will take you further into nature. Depending on who's in your group, grandparents to small children, hikes can be tailored to accommodate people with varying abilities. Walk short nature trails and loops or find short hikes to fun destinations like waterfalls or lakes. If you're with a group that can handle long distances and elevation climbs, there're trails for that too!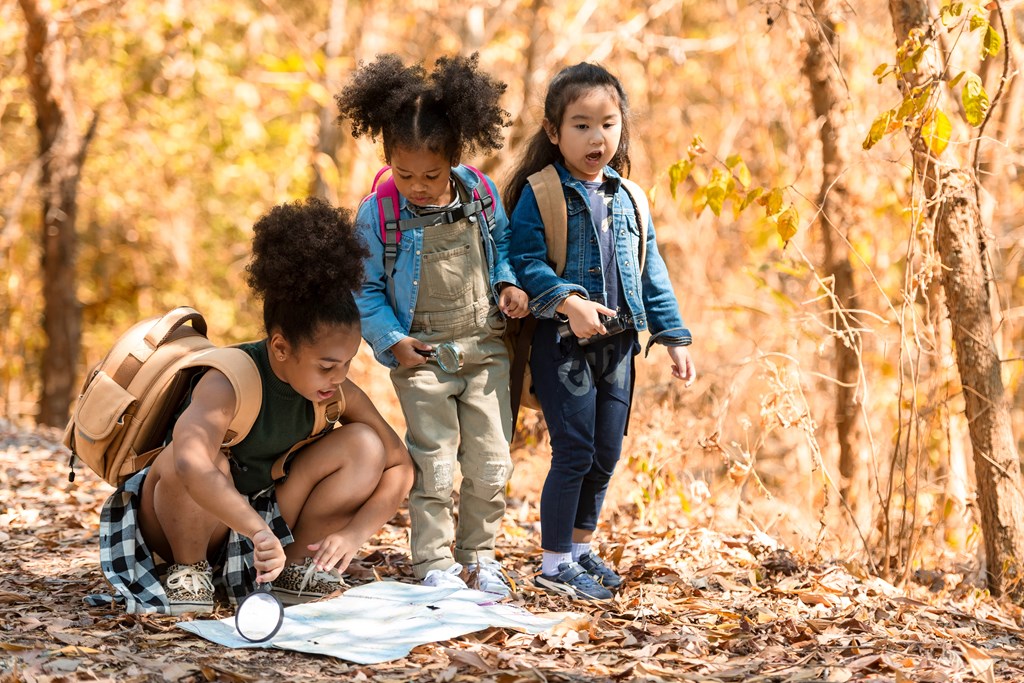 9. Scavenger Hunt
While on that group hike, bring a nature checklist to help the group identify local plants, animals, and insects. Your campground or regional park might have an activity sheet you can use or field guides to help with identification. Actively looking for local species will help kids and adults pay closer attention to their natural surroundings.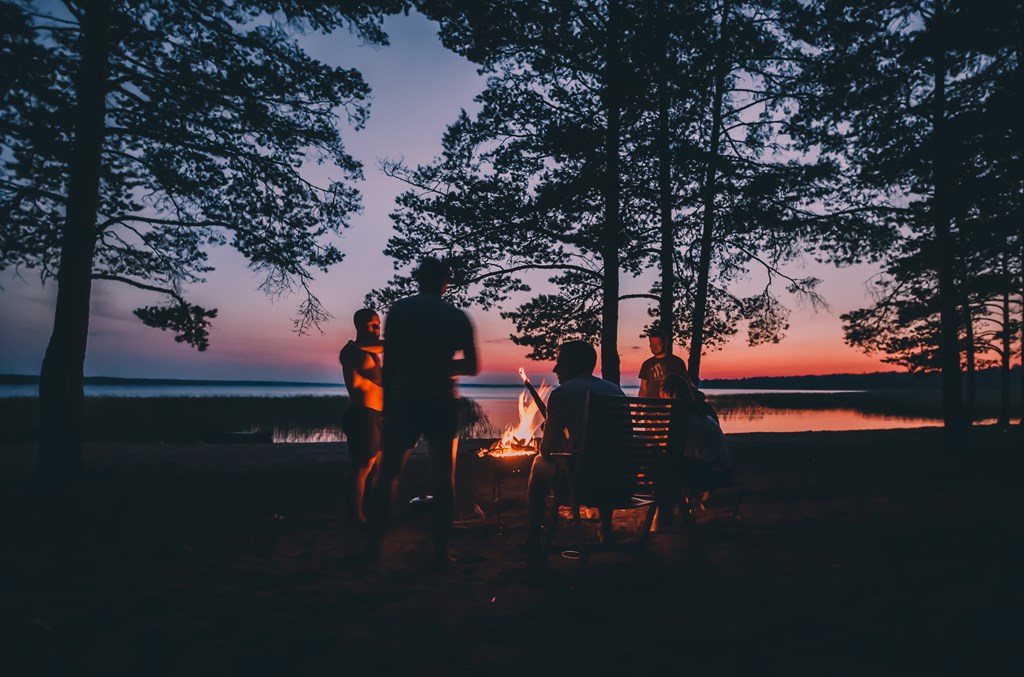 10. Campfire Gathering
When the day is done, gather around the campfire to swap campfire stories or relive the day's adventures. If anyone in the group is musical, sing some campfire songs, maybe even accompanied by guitar. When the fire's bright, roast some marshmallows to sandwich into s'mores. Enjoy the decadent camping dessert while watching the stars overhead. Maybe someone in the group can point out a constellation or two.
---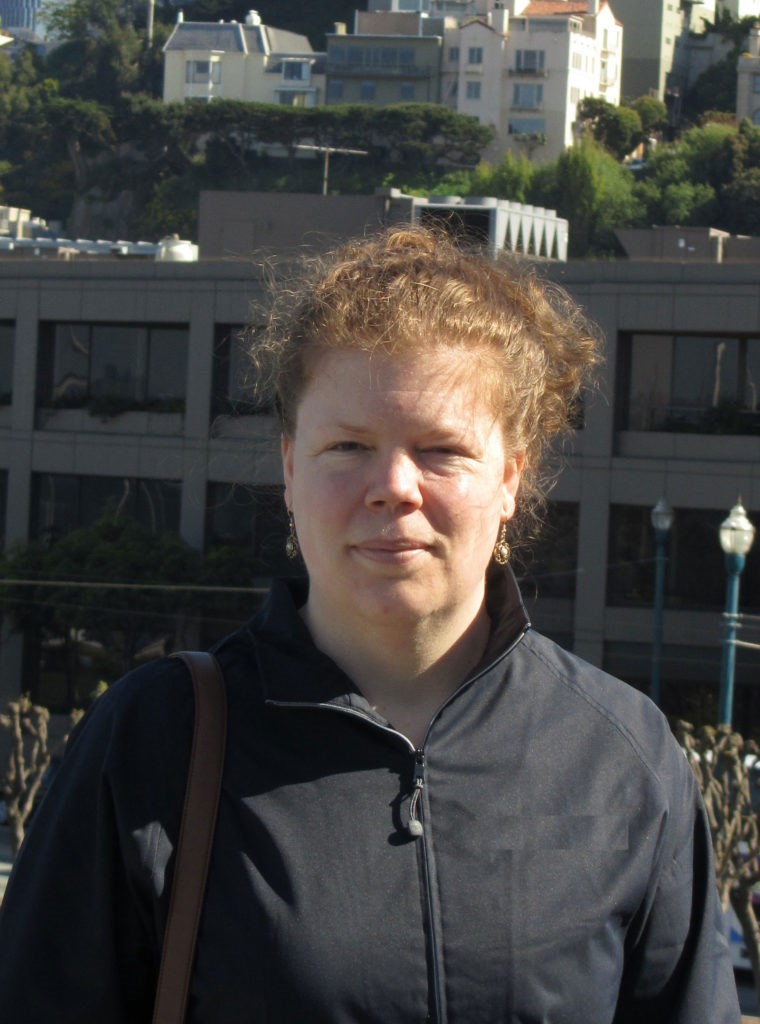 Eva Barrows is an accomplished San Francisco Peninsula freelance writer and book editor. She writes for regional magazines like PUNCH and Edible Silicon Valley and was editor-in-chief of Live&ThriveCA magazine. She founded the online literary journal Imitation Fruit in 2007 and has enjoyed promoting fellow writers and artists ever since. Read more of her travel writing at www.evabarrows.com.