Visit all of America's protected national seashores on a scenic road trip along the shores of Lakes Michigan and Superior.

A great journey along the Great Lakes? How about a dream trip to all four national park units designated as national lakeshores. Begin at the southern tip of Lake Michigan—at Indiana Dunes National Lakeshore. Only an hour from downtown Chicago, the Dunes experience offers 70 miles of hiking and biking trails through prairies, wetlands, forests and a beach that embraces 15 miles of the lakeshore, brimming with "singing sands" that whistle under your feet. There are eight different access points from Indiana's Highway 12.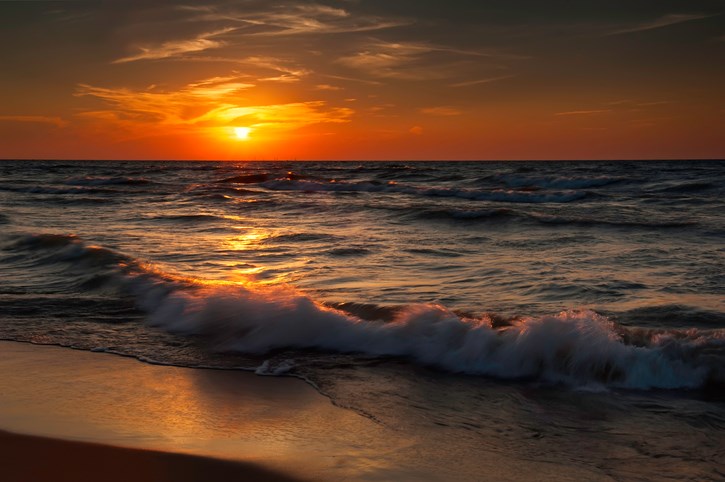 After setting up camp later that day at a southwestern Michigan campground—Coloma / St. Joseph KOA or Covert / South Haven KOA Holiday—follow the pinky of Michigan's famous mitten-shaped geography. Three picturesque campgrounds beckon as you cruise up Lake Michigan's eastern shore—Allendale West Grand Rapids KOA, Muskegon KOA, and Ludington East / Pere Marquette River KOA. Finally, veer a bit inland and park yourself at Traverse City KOA Holiday, your base camp for exploring the lush forests and towering sand formations of Sleeping Bear Dunes National Lakeshore.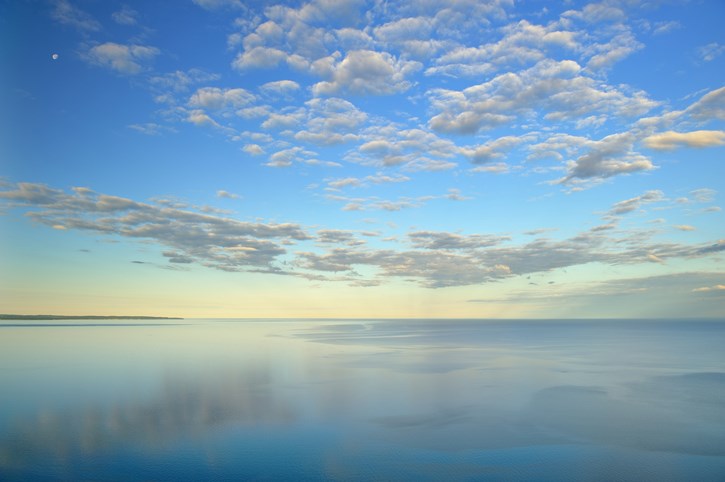 Pierce Stocking Scenic Drive takes you along a tree-lined ride that periodically opens up into breathtaking overlooks, including a dune rising 450 feet above Lake Michigan, a view of a seemingly endless sea from atop a magnificent heap of sand. Some folks make their way all the down to the shore to wade in the blue-green waters. You can watch them crawl and claw their way back up, like ants climbing an enormous anthill.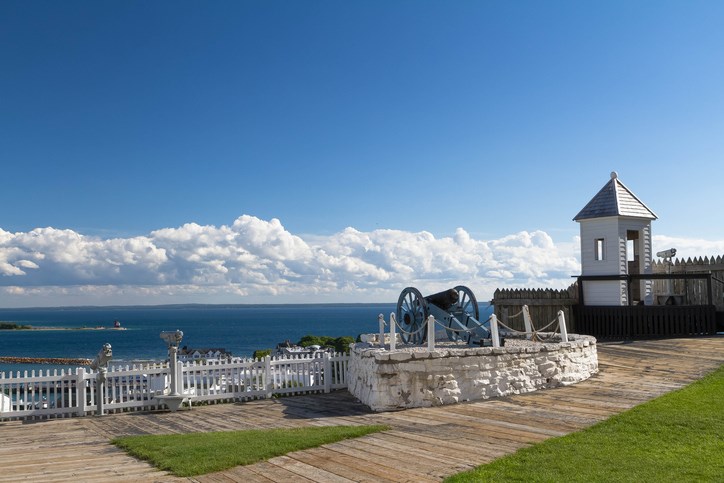 The northwestern portion of lower Michigan ranks among the nation's most underappreciated regions—equal parts scenery and serenity. As evidence, consider the quintessentially quaint city of Petoskey, a two-hour shore-hugging drive north of Sleeping Bear. Double up on the charm by then visiting Mackinac Island, the resort isle on the western end of Lake Huron, all of it listed as a National Historic Landmark. Mackinaw City / Mackinac Island KOA and St. Ignace / Mackinac Island KOA are located on either end of the nearly five-mile-long Mackinac Bridge, which connects Michigan's two peninsulas. Both campgrounds offer free shuttles to the island's passenger ferries.
Make your way next into the Upper Peninsula, to Newberry KOA, just 50 miles from Pictured Rocks National Lakeshore. How to create a jaw-dropping place? Take the stunning shore of Lake Superior. Throw in 100-foot-tall cliffs, waterfalls, and nature-sculpted arches and formations. Add minerals for color—red from iron, blue and green from copper. And you have the wonder of Pictured Rocks. You can marvel at it from the water, along a three-hour boat ride, or from land, at various stop-and-stares along Highway H58.
Finally, to cap this quartet of lovely national lakeshores, travel westward through the rest of the UP (which might stand for "unparalleled"). Some 250 miles later, soon after crossing the state line, you'll find yourself in Bayfield, Wisconsin, from which you can explore many of Lake Superior's 21 Apostle Islands (and six lighthouses) by kayak or cruise. The National Park Service best describes it as a place "where water meets land and sky, culture meets culture, and past meets present."
OWNER'S TIP: "With few exceptions, motorized vehicles have been prohibited on Mackinac Island since 1898, but bicycles, saddle horses and carriages are available for rent. Follow the road looping around the island, but leave room for some tasting at the many candy shops downtown. The island is famous for its fudge. In fact, the locals often refer to the tourists as 'fudgies.'" – R. Fred Dandona, St. Ignace/Mackinac Island KOA
ALONG THE WAY… Don't miss the village of Glen Arbor, just north of Sleeping Bear Dunes. It can be an unexpectedly bustling place and an undeniably delightful experience. Visit the tiny Cottage Book Shop, housed in a century-old log cabin. And, since nearby Traverse City is the Cherry Capital of the World, visit Glen Arbor's Cherry Republic, which touts "Life, Liberty, Beaches, Pie" and offers all the wine tasting and whimsy you can swallow.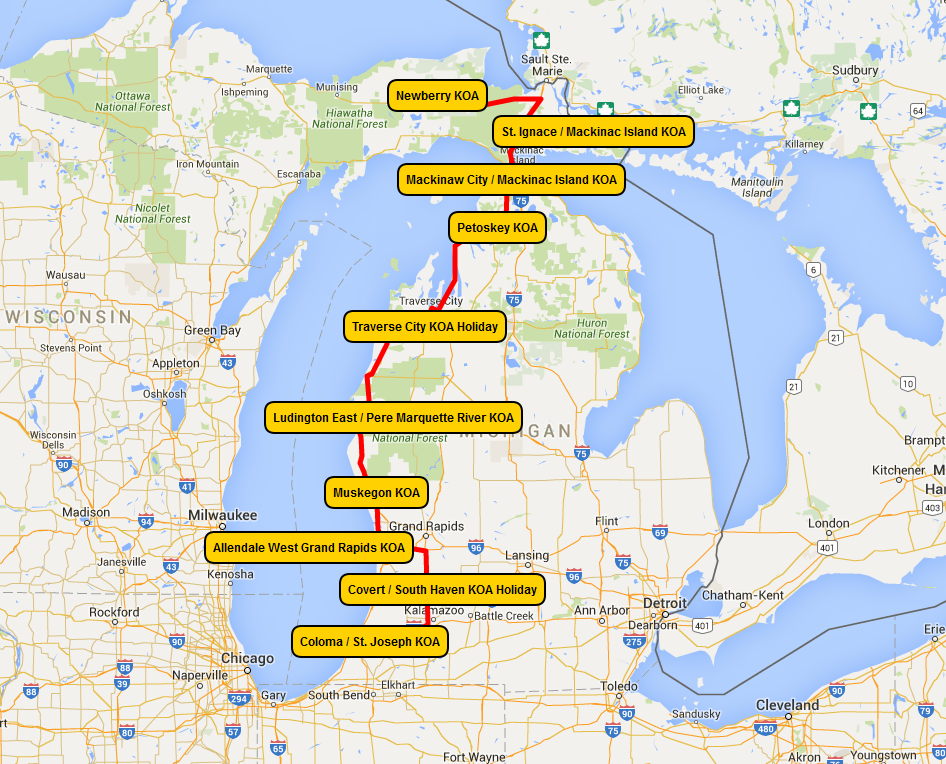 Click to Enlarge Map
EDITOR'S NOTE: 2016 was the 100th Anniversary of the National Parks Service, the agency that oversees more than 400 National Parks, Monuments and Seashores across the U.S. This story was part of a special series featuring great trips you can take to some of America's wonders.

Inspired? If you are headed toward any of our National Parks or Monuments, check out this list of KOA campgrounds near National Parks and Monuments.
Don't forget! If you're ready to plan that dream trip you can save big on stays at all your favorite KOA campgrounds with Value Card Rewards. You'll earn reward points, enjoy members' only offers – including our new Value Card Reward Savings which could save you big with over 500,000 coupon offers – and save 10% off any site at any KOA.
---
ABOUT THE AUTHOR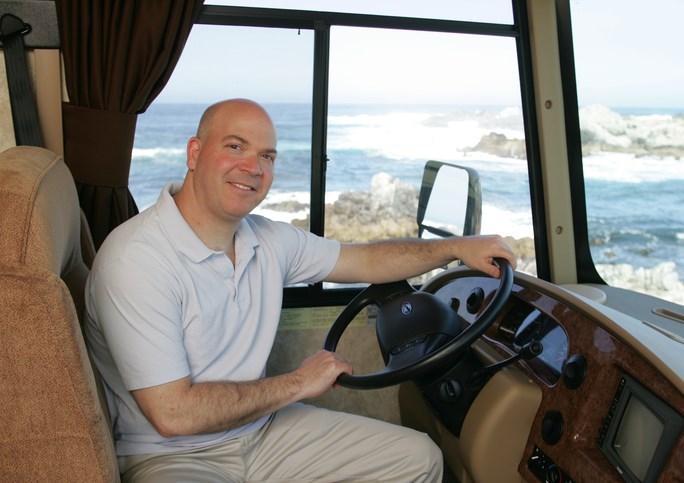 Author Brad Herzog (BradHerzog.com) has written more than 30 books, including three acclaimed memoirs in which he examines big-picture concepts while passing through some of the tiniest dots on the U.S. map. The American Book Review has described his travelogue trilogy as "the new classics of American travel writing." Herzog lives on California's Monterey Peninsula with his wife Amy and their two sons.
Save