The journey is just as stunning as the destination in this dream road trip to Montana's Glacier National Park.
Going-to-the-Sun Road in Glacier National Park is among the A-list excursions of the national park experience—as in awesome, amazing, astonishing. But don't forget that a route to any national park unit can include wonders along the way. We present this Going-to-Glacier guide—288 miles from Spokane, Washington to West Glacier, Montana along U.S. Highway 2—as Exhibit A.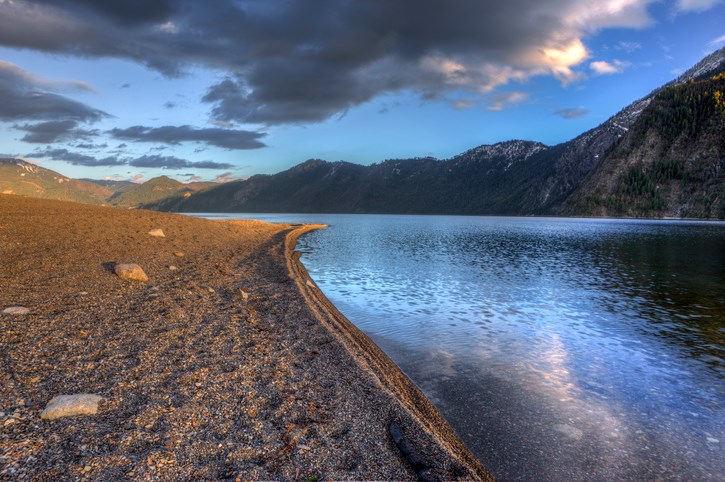 Start your journey into the Inland Empire with a glimpse into history. After staying a spell at Spokane KOA Journey or just a bit north at Newport / Little Diamond Lake KOA, it's just a short drive to Newport, Washington, right along the Idaho border. Newport's Pend Oreille County History Museum offers not only antique accoutrements—from a 1917 dental chair to a collection of old smoking pipes—but also a whole village. Walk out the museum's back door, and you're transported back a century. An old steam train caboose. A settler's cabin that once floated down the Pend Oreille River during an 1894 flood. A one-room schoolhouse built in 1934.  A 1947 Chevrolet fire truck.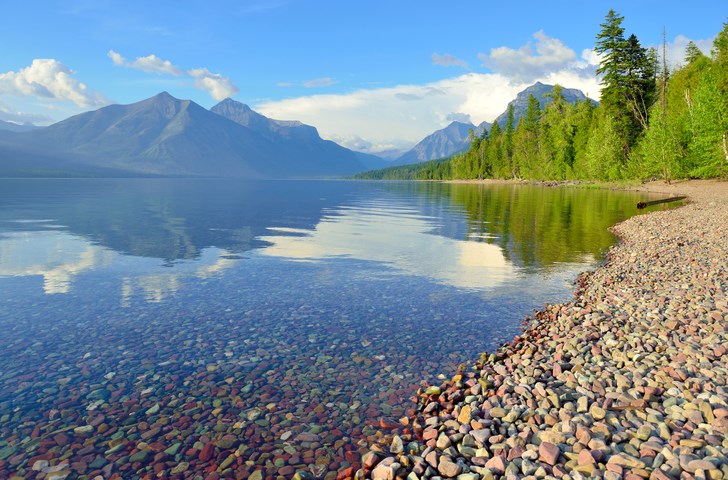 Next, 30 miles east, the city of Sandpoint offers quirky charm in Idaho's far northern panhandle. In this bustling city of 6,000, you can stroll to the beach along Lake Pend Oreille, which is backed by mountains overlooking it like half-interested lifeguards. But the city also offers a taste of the unusual, like Cedar Street Public Market, a covered pedestrian bridge (over Sand Creek) that houses an ice cream shop, sushi restaurant, yoga studio, and vintage clothing store.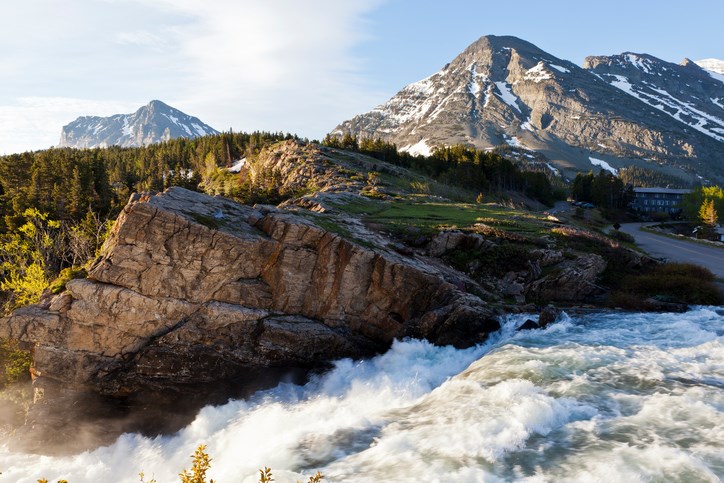 Seventy-two miles more, still along Highway 2, and you'll find yourself at Montana's Kootenai Falls, about midway between the towns of Libby and Troy. There, you can follow a footpath from a parking area to the kind of cascading wonder that most folks miss as they speed from Point A to Point B. But you'll remember this, particularly if you choose to walk across Swinging Bridge, a 200-foot span across the river that lives up to its name. It's only another couple of hours east to secluded and forested Whitefish / Kalispell North KOA Holiday. And now you're only 24 miles from Glacier National Park.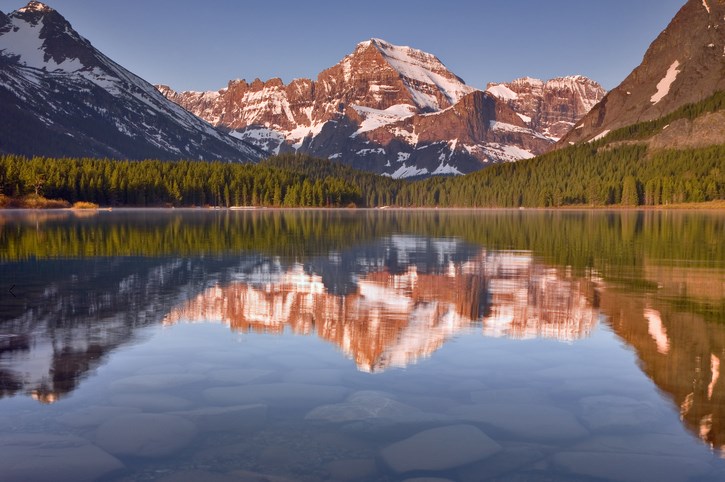 There is, in fact, a KOA on either side of this magnificent park, both featuring superbly scenic settings before you head toward spectacular Going-to-the-Sun Road. West Glacier KOA Resort and St. Mary / East Glacier KOA Holiday are within minutes of either endpoint of the 50-mile engineering marvel described as the Crown of the Continent. Whether you're traversing it in a car, a narrated Red Bus Tour, or even one of the park's shuttle buses (there are vehicle size restrictions), it will surely be many things: narrow, steep, winding, crowded… and almost unfathomably breathtaking. Remember, Glacier and it's campgrounds are popular destinations, plan ahead and book early.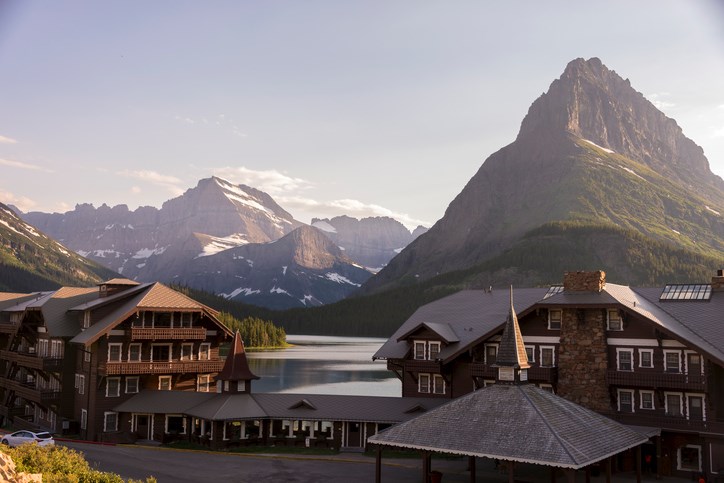 The marvels are many. Toward the western entrance, Lake McDonald Lodge, a century-old Swiss chalet is set along 10-mile-long Lake McDonald. They call it "a view with a room." Toward the eastern side, waters rush down to the roadside like a nature-made car wash at Weeping Wall. Throughout the drive, you'll get glimpses of glaciers (only about 25 remain in the park, so see them while you can), as sharp mountain ridges pierce the sky above a lush river valley fed by myriad waterfalls. By the end of the excursion, you'll feel as if you've experienced a compilation of all of the best that national parks have to offer, which is saying something, indeed.
OWNER'S TIP: "If you want to drive Glacier's Going-to-the-Sun Road from the eastern entrance, vehicles over 21 feet long are prohibited. But don't worry. You can rent a car right at our campground and make this spectacular journey at your own pace. Just keep your eyes on the road while you're moving! And stay alert. Black bears occasionally cross the road." – Susan Brooke, St. Mary/East Glacier KOA
ALONG THE WAY… Don't miss Many Glacier on the east side of Glacier National Park, where there is a magical confluence of wonders. In about a square half-mile you have beautiful mountain vistas, an active glacier, a sparkling lake, a waterfall, wildlife, and the aging-but-impressive Many Glacier Hotel, which opened on July 4, 1915. Grab a book, find a chair on the deck overlooking Swiftcurrent Lake and enjoy the ice-carved panorama. You'll barely open the book.
Inspired? If you are headed toward any of our National Parks or Monuments, check out this list of KOA campgrounds near National Parks and Monuments.
Don't forget! If you're ready to plan that dream trip you can save big on stays at all your favorite KOA campgrounds with Value Card Rewards. You'll earn reward points, enjoy members' only offers – including our new Value Card Reward Savings which could save you big with over 500,000 coupon offers – and save 10% off any site at any KOA.
---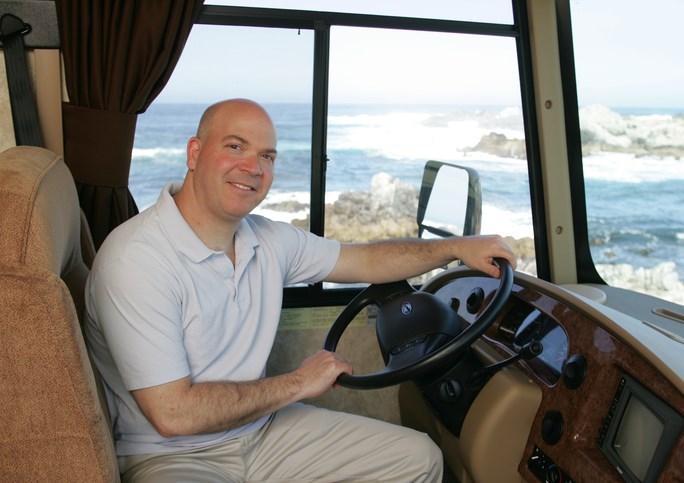 Author Brad Herzog (BradHerzog.com) has written more than 30 books, including three acclaimed memoirs in which he examines big-picture concepts while passing through some of the tiniest dots on the U.S. map. The American Book Review has described his travelogue trilogy as "the new classics of American travel writing." Herzog lives on California's Monterey Peninsula with his wife Amy and their two sons.
---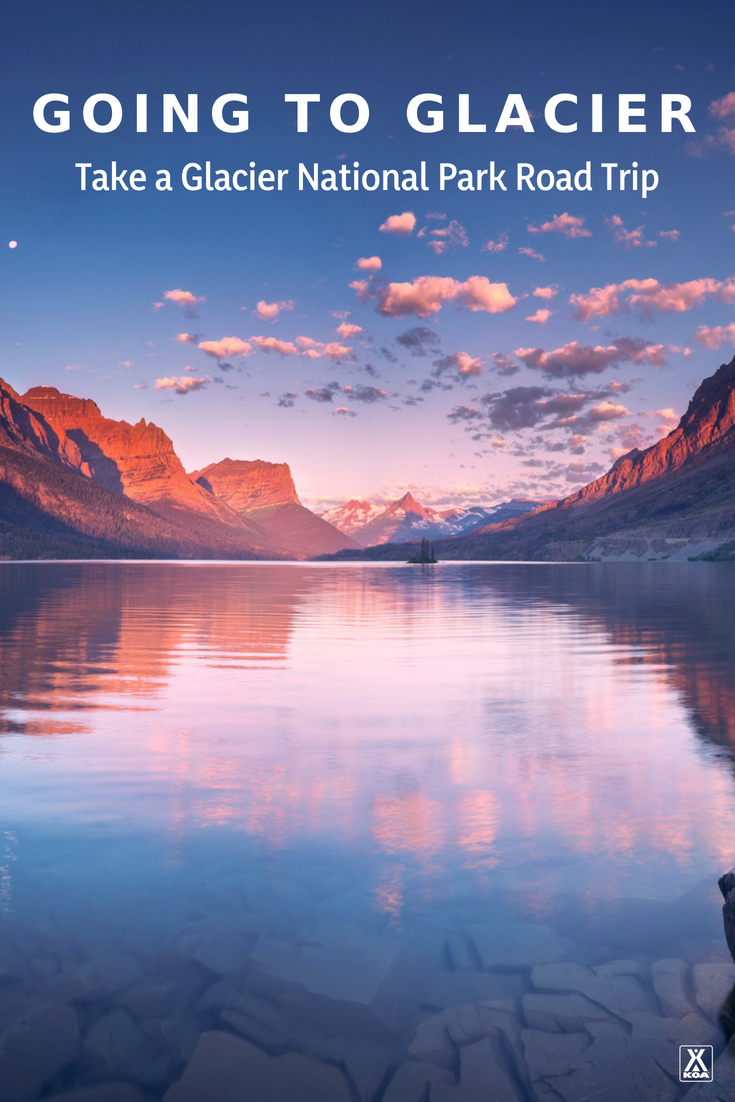 Save
Save
Save
Save
Save
Save
Save
Save
Save
Save
Save