Fun fact: the flyover states are pretty fun. Ironically, one of them, Ohio, is the birthplace of flight. It was here that the Wright brothers transformed the way we travel – something you can learn about at the world's largest aviation museum near Dayton. And you don't even need to get out your wallet! But that's not all there is to do, without paying a dime, in this underrated state in the Great Lakes region. From a National Park that never charges admission, to a prehistoric fossil park that lets you keep what you find and even a trail of fairies with a prize at the end, here are 10 free family-friendly things to do in Ohio. 
What Can Families Do for Free in Ohio? Try These Free Family-Friendly Activities!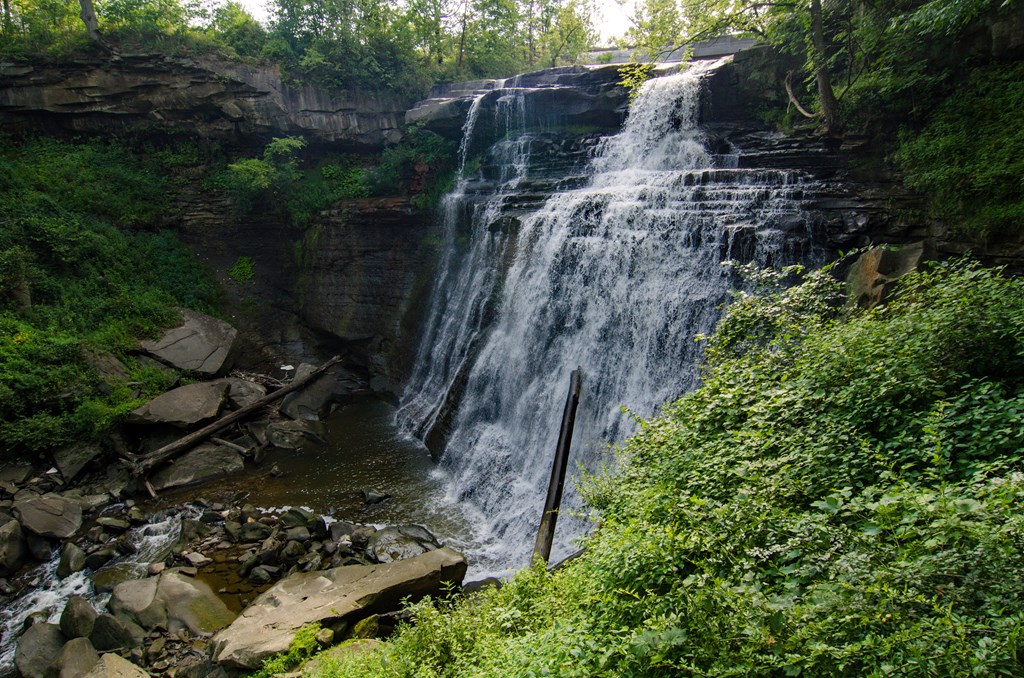 1. Cuyahoga Valley National Park
While most national parks charge an entry fee, the Buckeye State's beloved Cuyahoga Valley National Park is always free. (That said, visitors are invited to support the park with donations.) The park, which is nearly 33,300 acres, has more than 150 miles of hiking trails showcasing the best of the scenic river valley. For kids, there's a Junior Ranger program and plenty of interactive exhibits at the park's nature centers. Also, don't miss "canal questing" – an educational outdoor scavenger hunt offered April 15 through November 15.
Nearest KOA:
Streetsboro / Cleveland SE KOA Holiday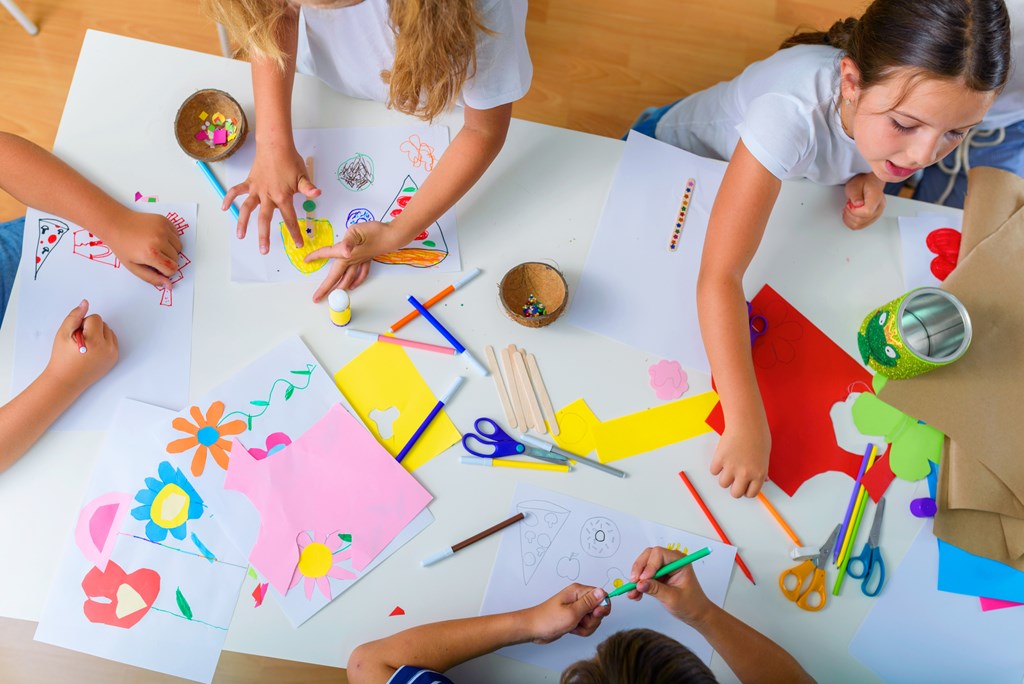 2. Toledo Museum of Art
While most of the works in the Toledo Museum of Art, which is free, skew to the older crowd, the museum's Family Center is all about helping kids create their own art. Together you'll make a masterpiece (complimentary supplies are provided) inspired by a real masterpiece you can see in the museum's collections or special exhibitions. The museum has more than 45 galleries, so there's a lot to choose from! Popular artists you might run into include Picasso, Rembrandt, Monet and Vincent Van Gogh.
Nearest KOA:
Toledo East / Stony Ridge KOA Journey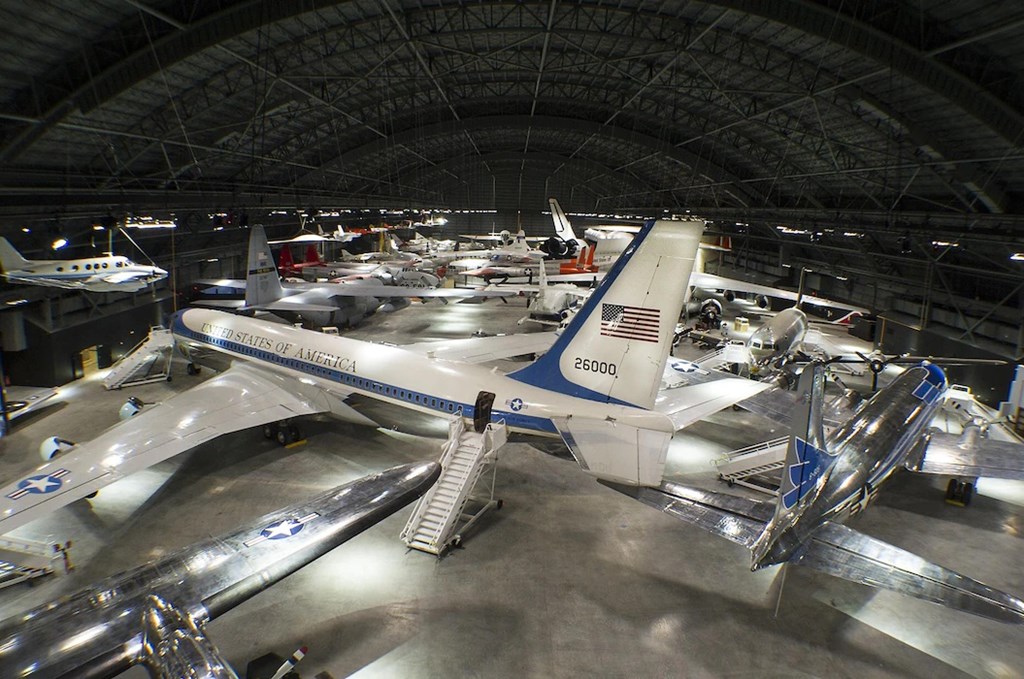 3. National Museum of the United States Air Force
The National Museum of the United States Air Force is on Wright-Patterson Air Force Base, just 12 miles east of Dayton. And while there's a charge for the flight simulators and the theater (both well worth it), everything else in the world's largest aviation museum is free to see! It's home to more than 350 "aerospace vehicles" and missiles and thousands of artifacts from every war that has featured them. There's also the "Plane Fun Playground" for the kids, although they may have more fun getting to climb up into the cockpit of a retired fighter jet.
Nearest KOA:
Dayton KOA Holiday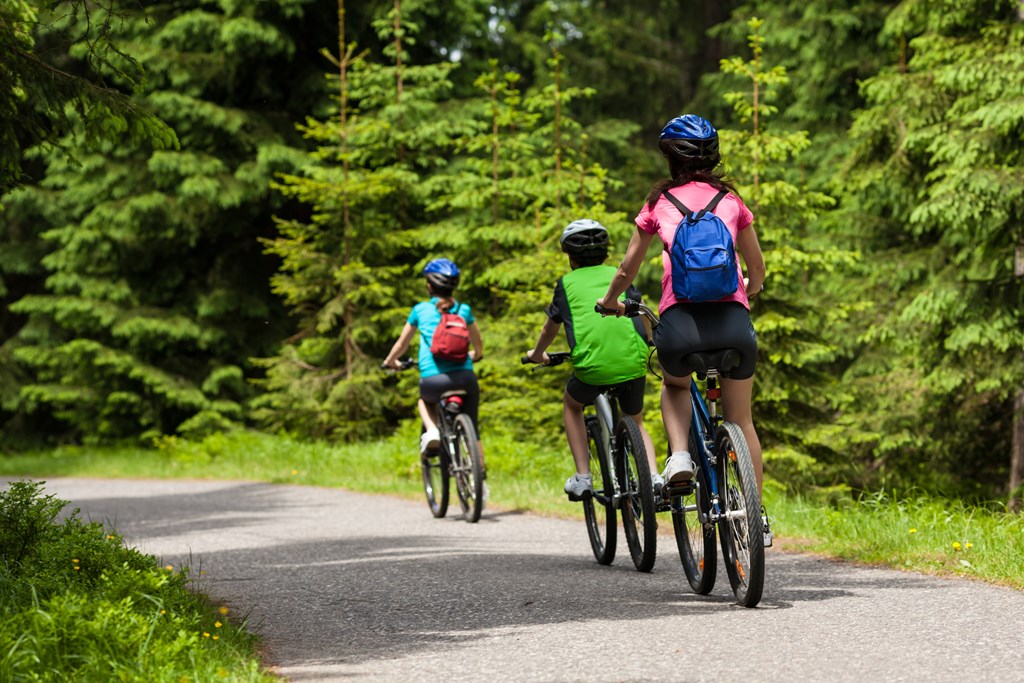 4. Loveland Bike Trail
If you have bikes, and you're driving through southwestern Ohio, go for a spin on the Loveland Bike Trail. What used to be railroad tracks from the late 1800s through the 1960s is now one of the longest paved bike paths in the country. In fact, there are more than 70 miles connecting historic little communities with loads of charm. The path also runs through Little Miami State Park, and there are plenty of shaded picnic areas along the route.  
Nearest KOA:
Lebanon / Cincinnati NE Holiday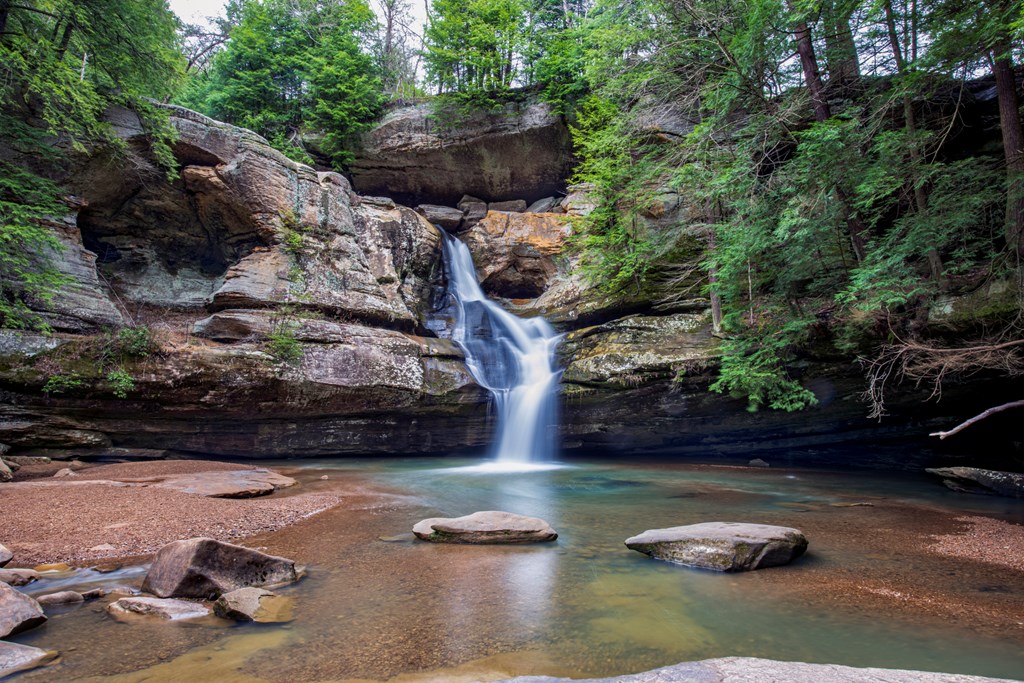 5. Hocking Hills State Park
About 60 miles south of Columbus you'll find one of the most popular (and rightfully so) state parks in the U.S.. Hocking Hills State Park, which is free, is famous for its Insta-worthy waterfalls, recess caves, dramatic gorges and hemlock tree-shaded hiking trails. Don't miss Old Man's Cave – which has unique rock formations like Devil's Bathtub and Sphinx Head – and Ash Cave – a colossal cavern with an equally impressive cascade at its entrance.  
Nearest KOA:
Hocking Hills KOA Holiday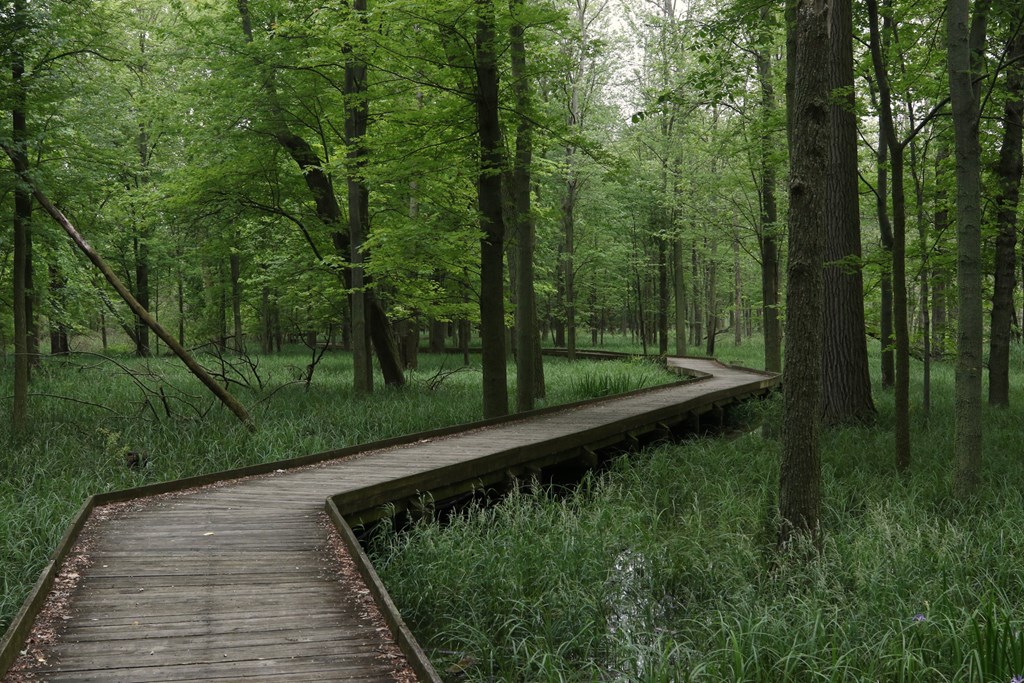 6. Maumee Bay State Park
Lake Erie, one of the Great Lakes and the 11th largest lake in the world, boasts so many miles of recreational opportunities it would take months to even make a dent. To get the most bang for your buck, visit Maumee Bay State Park, a 1,336-acre state park located 11 miles northeast of Toledo. The park, which is free, has two sandy swimming beaches, miles of walking and biking trails and a nature center where you can learn about the local wildlife. You probably won't see them all (it would take weeks to make a dent), but Maumee Bay State Park is home to more than 300 species of birds. 
Nearest KOA:
Toledo East / Stony Ridge KOA Journey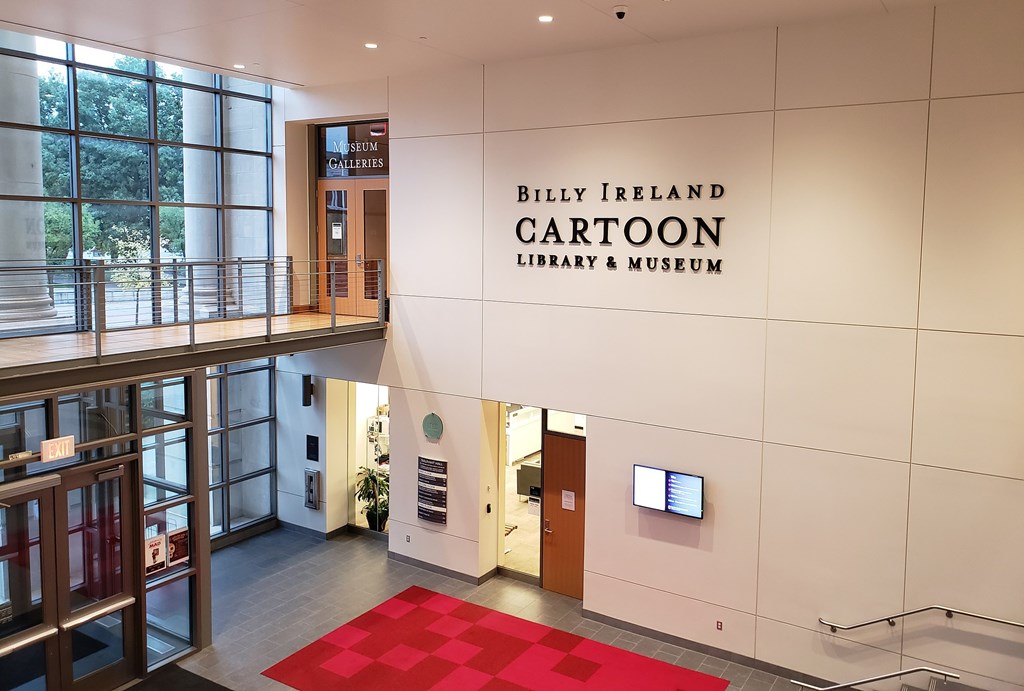 7. Billy Ireland Cartoon Library & Museum
If your kids love cartoons (what kid doesn't?) they won't be bored at the Billy Ireland Cartoon Library & Museum on Ohio State University's campus. The museum, which is open Tuesday through Sunday and has no admission fee, features one of the world's largest collections of cartoon-related artifacts ranging from rare comics to original sketches by some of history's most prolific cartoonists. It even has works by Charles Schulz, the man who made us fall in love with Charlie Brown, Snoopy and the rest of the Peanuts crew.  
Nearest KOA:
Sunbury / Columbus North KOA Holiday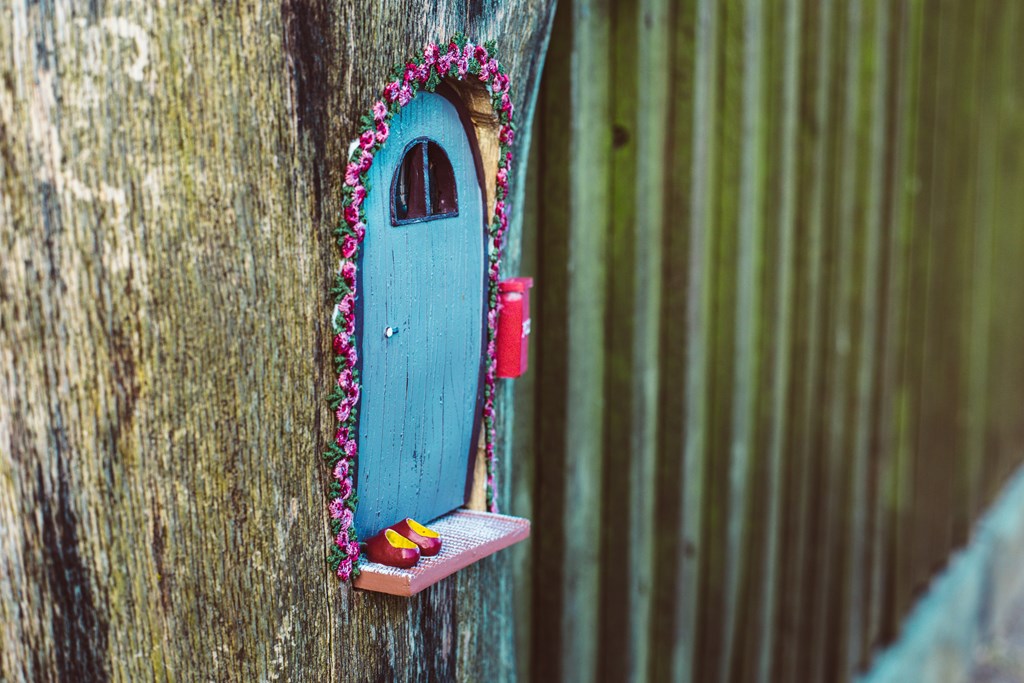 8. Find Fairies in Dublin
Dublin may be a Columbus suburb, but it's also an ode to all things Ireland. It even boasts one of the largest St. Patrick's Day celebrations in the country. While that party is on March 17, year-round you can hunt for fairies – and even score a free t-shirt if you find them all! Pick up a "fairy door" passport and a map of the fairy trail from the Dublin Visitor & Information Center. Then, visit participating shops to meet their resident fairies and fill out your passport. While the tour is free, you'll definitely be tempted to support these local businesses. They include a cupcake shop, an ice cream parlor and a toy emporium. All ages are welcome to participate!
Nearest KOA:
Sunbury / Columbus North KOA Holiday
9. Dig for Dinosaurs in Fossil Park
Be a palaeontologist for a day at this five-acre "fossil park" located on the border of northwestern Ohio and Michigan – a place that was once underwater and home to some of the coolest prehistoric creatures one earth. Not only is admission to the fossil park free, but you get to keep what you find! And you don't need tools – just sunscreen and water. The fossil specimens, which come from a local quarry, are embedded in a soft shale you can easily break with your hands. There's also a walking trail, so you can stretch your legs after spending hours bent over, hunting for the next new 'saurus (which hopefully, will be named after you).  
Nearest KOA:
Monroe Co. / Toledo North KOA Holiday
10. Walk Across the Purple People Bridge into Kentucky
Today, the 2,670-foot-long Purple People Bridge that spans the Ohio River to connect Cincinnati with Newport, Kentucky, is pedestrian-only. But back in the day it was for automobiles, and before that, the railway used this historic bridge (it was built seven years after the Civil War). Time your visit with the holiday season to see it lit up with lights. 
Nearest KOA:
Lebanon / Cincinnati NE Holiday
---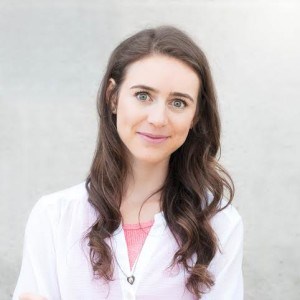 Katie Jackson is a writer and media specialist based in Montana's Big Sky Country. Living and working everywhere from New York to Nicaragua, Katie is no stranger to adventure. When she's not traveling the world (or writing about it!) she's busy chasing after a Leonberger named Zeus. Follow Katie's travels on Instagram @katietalkstravel.