Your guide to the best restaurants in and around Yellowstone National Park.
With the title of the United States' first national park, you know you are in for a treat. You're likely familiar with the famous geysers that put Yellowstone on the map, but there is far more to this park than you could ever have imagined.
Aside from being home to 60% of the world's geysers, Yellowstone also offers stunning mountains, canyons, and forests that will blow your mind. And, where do we even start with all of the wildlife running around this place? Moose, wolves, bison, grizzly bears, and elk are just some of what you will likely see during your visit here.
In fact, there is so much to see and do in and around this park that many of the nearly 4 million annual visitors spend multiple days in the park. And you know what that means, lots of opportunity for delicious food. We like the sound of that, and are thinking you do too.
We've gathered the top places in and around the park for you to try out while exploring this stunning place, so read on to find our favorites.
---
IN THE PARK
With all the excitement going on inside the park, you won't want to have to leave. But we know you've gotta eat, so luckily there are some great places in the park for you to fill your belly between adventures.
Lake Yellowstone Hotel
The yellow in the park's name really rings true at the Lake Yellowstone Hotel. The yellow paint and white trim that accent this Victorian-style hotel puts the finishing touches on an absolutely incredible sight. Named as one of the top places to eat in Yellowstone, you will not be disappointed with whatever meal you choose to eat at the hotel. Just make sure you call ahead for reservations if you decide to go here for dinner, because you won't get in otherwise.
KOA Menu Favorite: Bison Tenderloin with a Lobster Tail (it's a bit more on the steep side, but you will not regret forking up the extra dollars)
For more information, please visit http://www.yellowstonenationalparklodges.com/dining/lake-yellowstone/hotel-dining-room/
Mammoth Hot Springs Dining Room
As one of the only sit-down eateries open in the park during the winter, you'll want to get to know this place. And it is a place that the park's elk also know well. Chances are good you'll see both elk and bison while munching at Mammoth Hot Springs. In the wintertime, enjoy the restaurant's nearby lounge area where warming up with a hot cocoa is a must.
KOA Menu Favorite: Smoked Wild Alaska Salmon Club
For more information, please visit http://www.yellowstonenationalparklodges.com/dining/mammoth-hot-springs/mammoth-hotel-dining-room/
Obsidian Dining Room
Located inside the stunning Old Faithful Snow Lodge, this spot is the only other winter-friendly sit-down restaurant in the park. With a very old West ambiance, you'll feel like you're traveling back in time while eating here. However, the menu is filled with both classics and contemporary takes on classics, and we know you'll love whatever you order.
KOA Menu Favorite: Bison Short Ribs
For more information, please visit http://www.yellowstonenationalparklodges.com/dining/old-faithful/old-faithful-snow-lodge-obsidian-dining-room/
Old Faithful Inn
Even if you aren't staying at the Inn, you absolutely must visit to marvel in its glory. Built in 1903, Old Faithful Inn is the largest log structure in the entire world. The lobby's fireplace and hand-made clock fashioned from copper and wood will steal your attention away, but be sure to keep wandering around, and eventually make your way to the Inn's restaurant. Offering entrees and a great buffet, there will be something for everyone here.
KOA Menu Favorite: Gourmet Macaroni and Cheese with Elk Jalapeno Cheddar Bratwurst
For more information, please visit http://www.yellowstonenationalparklodges.com/dining/old-faithful/old-faithful-inn-dining-room/
---
OUTSIDE THE PARK
Before embarking on your adventures, or following an adventure-filled day in the park, you're going to need some good grub. Here are our favorite places just outside of Yellowstone National Park to get some great food.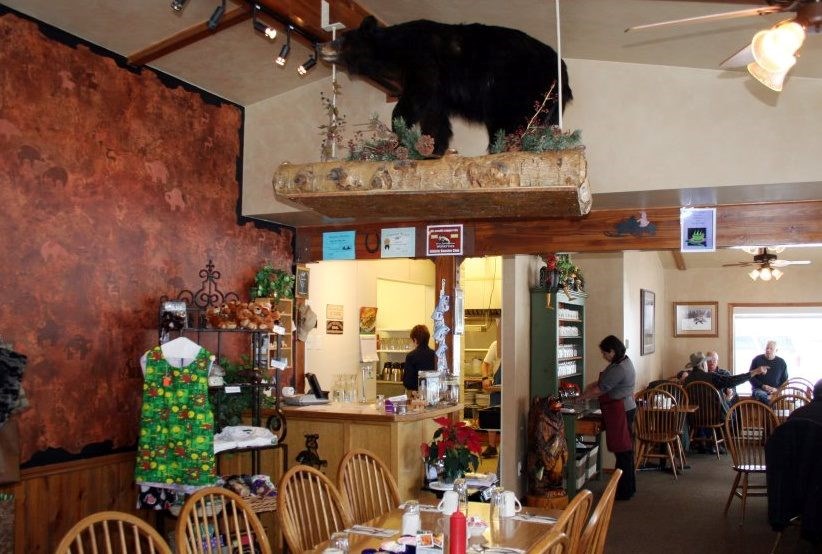 Running Bear Pancake House

This tasty dinner is consistently rated the top dining spot in West Yellowstone. Here's what one reviewer had to say: "On our family road trip last year we stopped and ate breakfast here and I would have to say it was the best breakfast of the whole trip. And we went thru 17 different states in 11 days!" In addition to killer breakfast — this is a pancake house after all — this classic spot also serves lunch for hungry adventurers.
KOA Menu Favorite: Pancake Sandwich
For more information, please visit Facebook.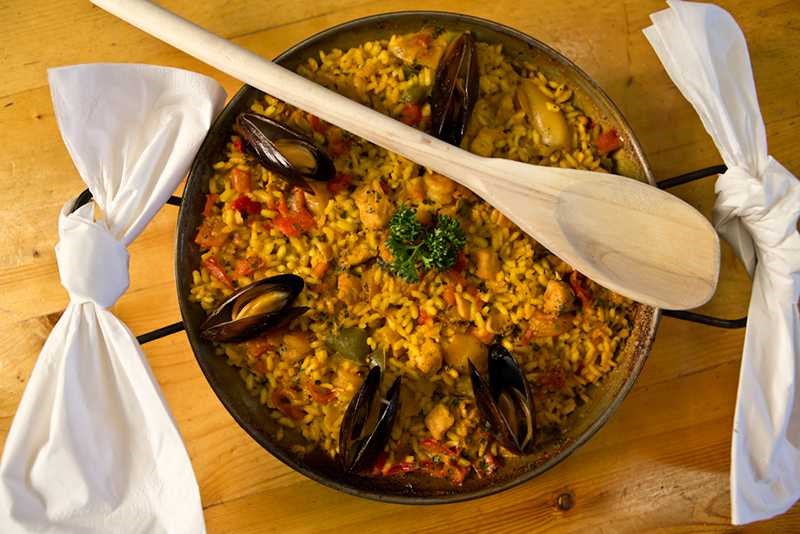 Cafe Madriz
Small and intimate, Cafe Madriz is the perfect spot to dig into some authentic Spanish food. Bet you never thought you'd find that in this corner of the world! The restaurant claims that passion is their main ingredient, and we certainly can't disagree — it is obvious that the chefs here love what they're doing.
KOA Menu Favorite: Carne a la Piedra
For more information, please visit http://www.cafemadriz.com/
Beartooth Barbecue
Known for its fast and friendly service, this barbecue joint also offers up some incredibly delicious grub. With burgers and BBQ sandwiches of all varieties, the portions here will not disappoint. So get your belly ready for some quality Montana BBQ.
KOA Menu Favorite: Pulled Pork Sandwich
---
Are you feeling hungry yet? We're starving, and we haven't even starting hiking around the park yet.
Now that you've got some places to look forward to eating your heart out after a day of trekking through the park, we also have some places that you'll look forward to resting your tired body and full belly.
Here are the closest KOAs to camp near Yellowstone:
For more great KOAs within 50 miles of Yellowstone, click here.
This KOA's views alone are enough to stun. And with its great amenities, you will be in seventh heaven. They include:
Wi-fi
Cable TV
Fishing
Snack bar
Firewood
Pavilion
Tour shuttle
Much more
To learn more about this KOA and to book your stay there, visit the camp's site here.
Boasting 360-degree views of the Rocky Mountains, this KOA is among the most gorgeous.
And its amenities are great too:
Pool (summer only)
Kamping Kitchen
Bike Rentals
Mini Golf
Hot Tub/Sauna
Tour Shuttle
Snack Bar
Firewood
Pavilion
Wi-fi
Cable TV
Much more
To learn more about this KOA and to book your stay there, visit the camp's site here.
---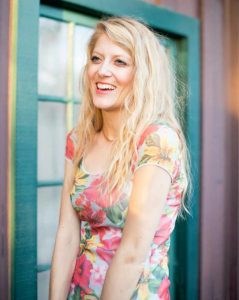 Leslie, a.k.a. Copy Girl, is a copywriter who gets butterflies from telling stories through words.
Her voice comes from a place filled with passion, dreams, and lots of sugar. "Cake over steak" is her go-to motto.
With over 10 years of experience in crafting words, and years of embarking on travels that have taken this Montana girl to some incredible places, Leslie love the adventures of both body and mind her writing takes her on.
Everywhere she goes, she takes this advice with her:
"Hold on to your divine blush, your innate rosy magic, or end up brown." – Tom Robbins, Jitterbug Perfume
To see what Leslie's up to in the writing world, visit her website here.
---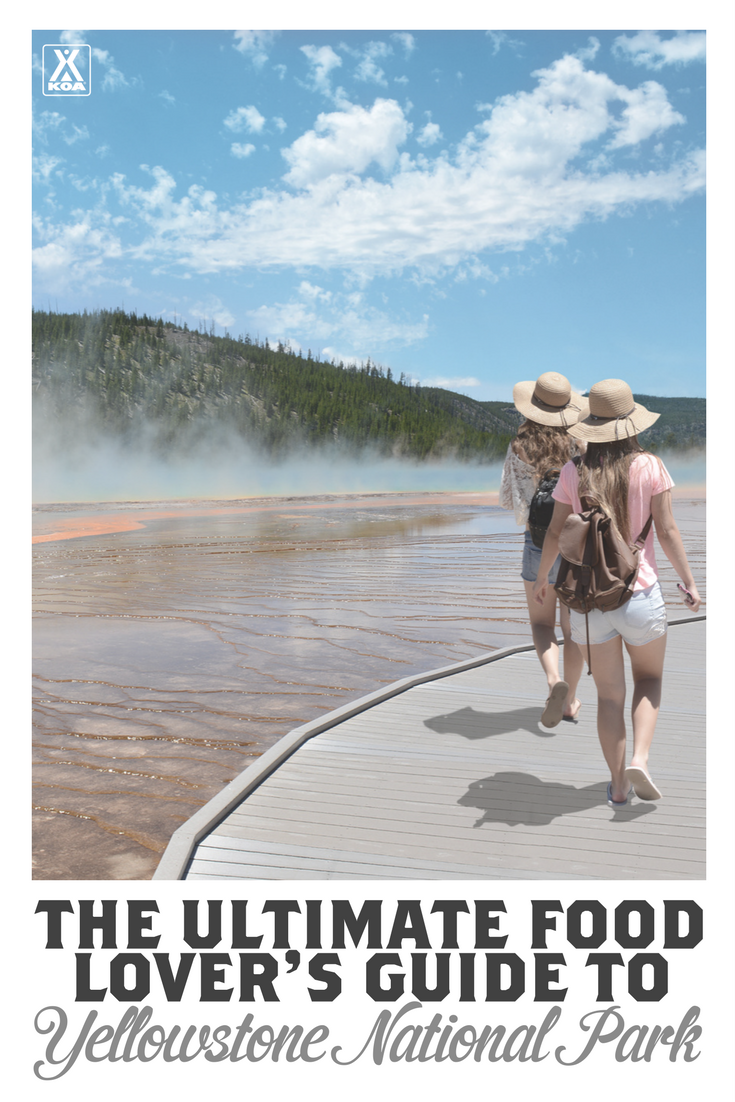 Save
Save
Save