First Time RV Trips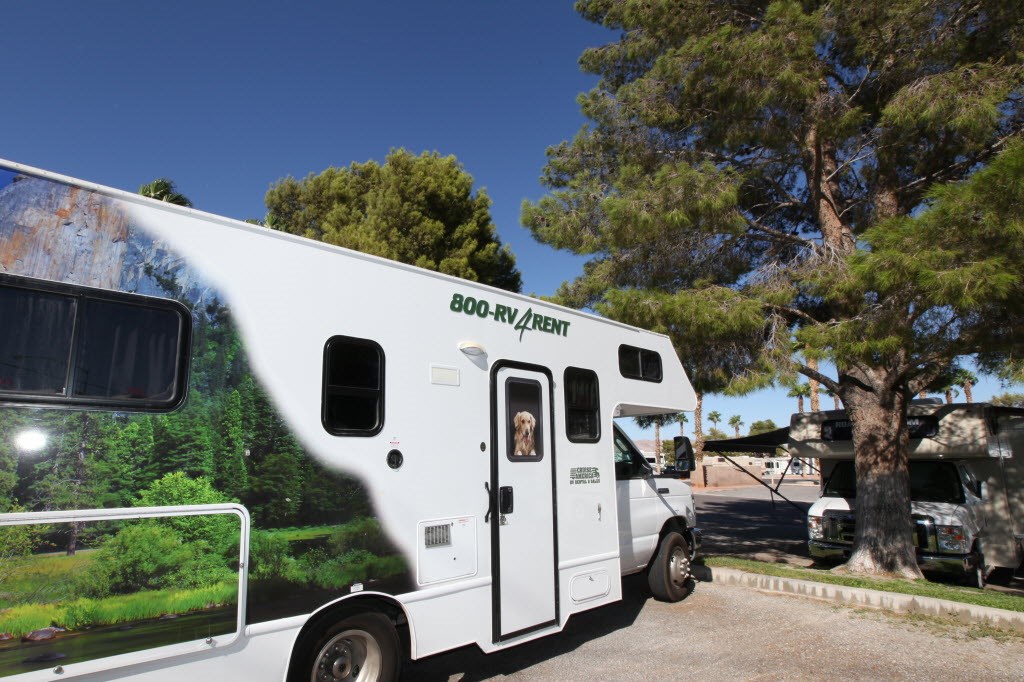 So you just purchased a 5-ton machine that's basically a house on wheels and you're a little hesitant about hopping on the highway and heading across the country. We feel you. That's why we've made you this list of trips that are short and sweet to get you acquainted with your new RV. So in the words of our friends Steppenwolf, get your motor runnin'!
Yosemite –> Malibu
Throw it in gear and head to Yosemite West / Mariposa KOA for one good old-fashioned outdoor adventure. Once you're there, you won't even have to take your RV out of park to get to legendary Yosemite National Park – a shuttle will scoop you up right from the campground and deliver you to over a thousand acres of hiking trails full of waterfalls and massive Sequoias. You'll never tire of the views, but it'll be a bit easier to say goodbye knowing your next stop is Malibu. It's a five-hour drive that's almost as easy on the driver as the views are on the eyes, especially when you know that Malibu Beach is the final destination.
---
Sarasota –> Key West
Experience the many faces of the Sunshine State with this trip that starts out just outside of Sarasota at Linger Lodge, which deems itself the epitome of "Old Florida." Live oaks drip Spanish moss across the campground which lies right on the Braden River, but don't mistake serenity for dullness: head over to Linger Restaurant on a Friday Night and unleash your inner rockstar at karaoke with Cowboy George. Named one of the top five weirdest restaurants in the country, Linger Lodge is packed with amateur taxidermy by its original owner creating a, well, let's say unique, dining experience.
When you've had your fill of crooning tunes and hanging out with stuffed coyotes, take a scenic drive down Florida's western coast and wind up at Sugarloaf Key KOA, where margaritas and kayak rentals await you. Get competitive with Tuesday night cornhole tournaments (helpful tip: call your opponent a "cornhole" to make them feel both insulted and confused) or hop on the city bus to The Conch Republic Grill, a breezy area with wood houses and tropical gardens that, at different points, was home to both pirates and Jimmy Buffet.
---
Gettysburg –> Niagra Falls
History comes to life when you start this beginner RV trip at Gettysburg / Battlefield KOA. Take a bus tour to Gettsyburg Battlefield or Washington DC, or head over on your own to sites steeped in history such as Pickett's Charge. Ghost tours are available if you get your kicks from encounters with the supernatural; pancake breakfasts are available if you get your kicks from maple syrup (personally, we're fans of both).
A six-hour drive that heads right past Allegheny National Forest (pit stop, anyone?) brings you to the iconic beauty of Niagara Falls, and plenty of camping opportunities. Get your adventure on and rent a canoe and paddle out on the waterways! If you're a landlubber, explore the 70 acres of woods on guided or unguided nature walks.
So hit the road, Jack, and be sure to share your journey with us! #KOACamping
---
Camping writer for Roadtrippers. Jersey Girl. Poet. Scenic Route Enthusiast.
Brought to you by KOA and our partners at: