Add some fun (and even some learning) to your next road trip with nine podcast perfect for families.
Adventuring through the great lands of North America via car or RV is almost a rite of passage in our world today. Experiencing the stunning sites, learning the rich history, and simply taking it easy are some of our favorite things about road trips.
And, thanks to always-advancing technology, we've found a new thing to add to our "reasons we love road trips" list — podcasts.
Sure, road trip playlists packed with your favorite songs are a must, but there are times during a road trip (especially long ones), when you tire of listening to music, and crave something a bit different.
That is where podcasts come in. They're the perfect way to learn a little bit, hear some funny stories, think a lot, or not think at all — the wide variety of podcasts that exist today provide the opportunity for you to experience nearly whatever you'd like while driving down the road.
While it's hard to choose from the thousands of podcasts that exist, we have scoured the podcasting world to find our favorite podcasts that we're excited to share with you. These ones are family-friendly, so you don't have to stress about inappropriate slips here.
Read on to see the best family-friendly podcasts for your next road trip.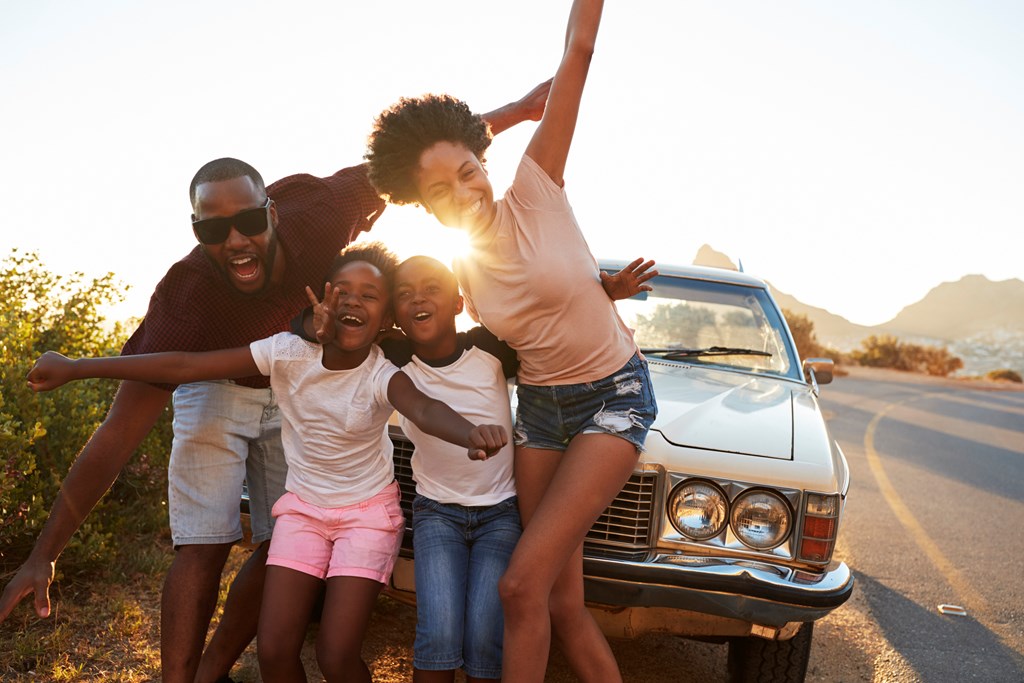 9 Podcasts The Whole Family Will Love
1. Wow in the World
It's no secret that NPR makes some seriously good podcasts (hello Serial, Stuff You Should Know, Freakanomics Radio, and so many more).
However, you may not know that NPR has jumped into the world of podcasts for kids with their show, Wow in the World. In fact, this is the first time in NPR's existence that they've created a children's program, so you can guarantee it's been perfected.
This podcast focuses on the questions kids have about science, technology, and inventions.
Every episode of the show starts with questions such as "How do astronauts poop in space?" and "How long would it take to get to the closest star outside of our solar system?". Wow in the World hosts Mindy and Guy take you through the answers to the fun questions, and your kids (and you, too!) will learn a great deal along the way.
For ages 5+
To listen: https://www.npr.org/podcasts/510321/wow-in-the-world
2. The Cramazingly Incredifun Sugarcrash Kids Podcast
With a name like that, you know you're in for a treat.
This podcast is all about tapping into your sense of wonder and adventure, for both kids and adults.
By interviewing fictional characters such as pirates, robots, and the whole Sugarcrash gang, as well as real kids, your whole family is sure to love this happy and fun podcast.
It even features a brand new original Sugarcrash Kids song every episode, one that you'll likely find yourself humming long after the episode is over.
This podcast is fabulous for you and your kids to enjoy together — to learn some things, but also to let your imagination stretch and really have fun.
For ages 5+
To listen: https://itunes.apple.com/us/podcast/the-cramazingly-incredifun-sugarcrash-kids-podcast/id956659263?mt=2
3. Storynory
This podcast brings in professional voice actors to "perform" fables and stories of both classic and modern styles.
The goal of the podcast is to "showcase imagination, good writing, and great narrations," and they have certainly done just that. With a former BBC journalist as the producer, the quality of this show is top-notch, and has been since it began in 2005.
With over 10 years of stories under its belt, Storynory has hundreds of episodes to choose from — everything from Greek myths to classic favorites such as Cinderella.
The show's recent addition of more factual information such as interviews and history "lessons" has really expanded the show to new heights.
So, whether you're looking for a classic tale or the opportunity to learn something new, you and your kids will love Storynory.
For ages 8+
To listen: https://itunes.apple.com/gb/podcast/storynory-stories-for-kids/id94571049?mt=2
4. The Radio Adventures of Dr. Floyd
As the "first and longest-running professionally produced audio drama podcast," you can trust that these guys know what they're doing with The Radio Adventures of Dr. Floyd.
Similar to the radio shows you or your parents may have listened to when you were younger, this podcast's main character, Dr. Floyd takes listeners through the crazy adventures of his life as the World's Most Brilliant Scientist.
From going back in time to steal Annie Oakley's gun, to being taken prisoner by Time & Space Worms, you'll be amazed what situations Dr. Floyd finds himself in.
All the episodes are a quick 5 minutes long, but there are nearly 15 years worth of episodes, so you will certainly get to know Dr. Floyd quite well during your road trip.
For ages 5+
To listen: https://www.stitcher.com/podcast/the-radio-adventures-of-dr-floyd-wwwdoctorfloydcom/the-radio-adventures-of-dr-floyd-official-podcast
5. Stuff You Missed in History Class
A relative of the incredibly popular How Stuff Works podcast, this one is all about history and the more interesting side that both you and your kids likely skipped past in school.
From episodes about who the Lone Ranger really was, to how peanut butter came into existence, there is an incredible variety of history learning to be had with How Stuff Works.
Curious how Christmas favorites such as candy canes and gingerbread came from? Want to know how Disneyland's iconic Haunted Mansion was built, and the struggles the development went through?
Learn this and much, much more by listening to Stuff You Missed in History Class.
For ages 8+
To listen: https://www.missedinhistory.com/podcasts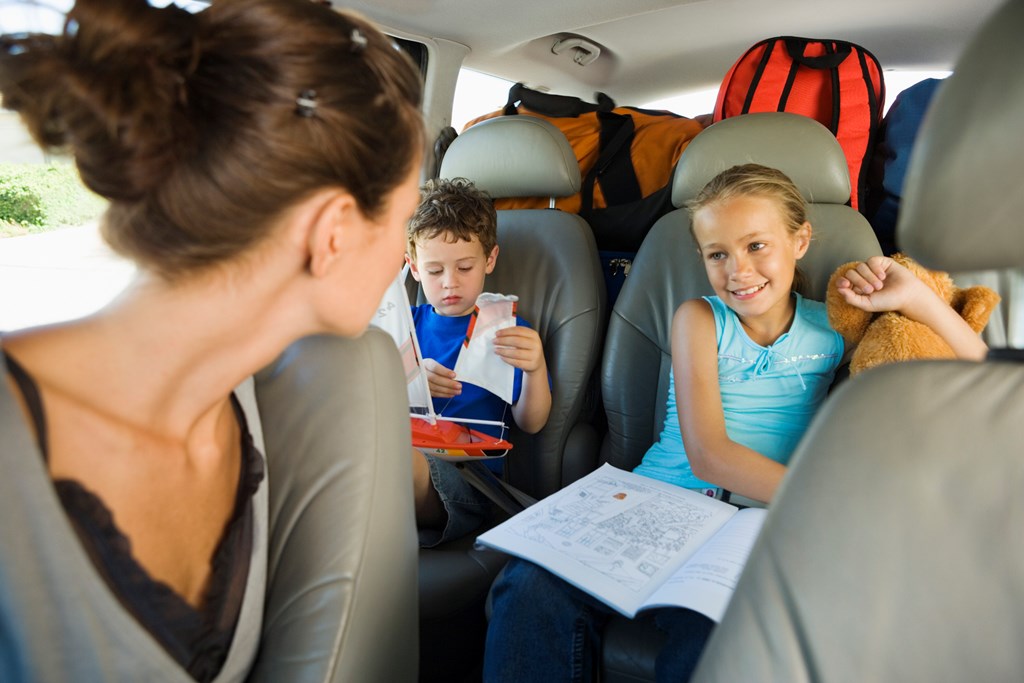 6. Storytime
You may find yourself dozing off during this podcast, not because it's boring, but because it is filled with the best bedtime stories.
If you're in need for some quiet time during your road trip, you will definitely want to pop on Storytime.
This podcast features short, 20-minute stories such as Flamingo Pink, Flamingo Blue about Ra the Flamingo whose life turns upside down when she finds a rainbow lake near her home, Chester and the Traveling Toilet about the incredible discovery Chester makes while feeling sorry for himself on the toilet, Elsie Meets a Witch about a brother and sister who happen upon an evil witch deep in the woods, and so many more.
There are countless stories for your kids to enjoy here, and you're sure to enjoy the extra bit of quiet time that Storytime provides.
For ages 2+
To listen: https://bedtime.fm/storytime
7. Brains On!
Calling all science-lovers — this podcast is all about, you guessed it, science. Your kids will love that Brains On! is co-hosted by a kid — a different kid each time, in fact.
The show unravels answers to questions a lot of kids have such as "what is it like to be a snake handler?" or "why does the sun make people sneeze?" or "where do tornadoes come from?" and countless others.
There's likely a great deal that you can learn from this show as well. Things such as how spiders build their webs, and the science behind how a GPS knows where you are.
Brains On! is full of fun science facts that will get your kids really excited about the world of science.
For ages 6+
To listen: https://www.brainson.org/podcast/
8. Ear Snacks
The husband and wife duo behind this podcast are very much in-the-know with what kids love. Their work has appeared on a number of Nickelodeon shows, so there's no doubt they know how to create content that your kids will go crazy over.
Ear Snacks' monthly episodes are the perfect combo of funky music and mystical storytelling that provide hours of entertainment. For each 15-20 minute episode, hosts Andrew and Polly choose a theme to base it around. Some of those themes include: fruit, famous hats, shadows, fruit, and more.
We dare you to not sing along to the fun songs they have throughout this podcast.
Ear Snacks is a podcast that is sure to be loved by both you and your kids.
For ages 3+
To listen: http://andrewandpolly.com/earsnacks/
9. Story Pirates
We would be lying if we said that we didn't first check out this podcast because it had the word "pirate" in the name . . .
But we're thankful we did! Story Pirates is a podcast that brings stories written by kids to life.
Kids as young as five years old create stories that are then acted out by the Story Pirates — a group of teachers, comedians, musicians, and actors.
With the young author at the helm of the story, you're sure to have a lot of fun-filled adventure. A great added bonus is the post-performance interview with each author.
And, if you're lucky enough, you may even get the chance to see Story Pirates perform live! They typically do so in theaters and schools in New York and Los Angeles, but you never know if they'll be coming somewhere else.
Wherever you are, you can always listen to their performances via the podcast, and you're guaranteed a fun time for both you and your kids.
For ages 4+
To listen: https://itunes.apple.com/us/podcast/story-pirates-podcast/id719585944?mt=2
And there you have it — our 9 favorite podcasts to accompany you on your next road trip.
Though there is plenty to enjoy on road trips — scenery, snacks, and much more — having a podcast to pop on when the road starts to drag on, or when you need a little bit of a break from the noise in the backseat, you'll be thankful you have this list on-hand.
To determine where to go on your next road trip and the stops to make along the way, be sure to check out our Find A KOA that shares all the campgrounds we have spread all across North America. No matter where your road trip takes you, KOA is right there.
---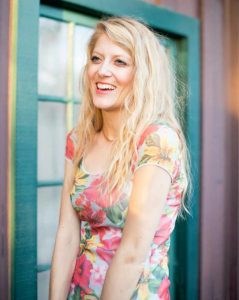 Leslie, a.k.a. Copy Girl, is a copywriter who gets butterflies from telling stories through words.
Her voice comes from a place filled with passion, dreams, and lots of sugar. "Cake over steak" is her go-to motto.
With over 10 years of experience in crafting words, and years of embarking on travels that have taken this Montana girl to some incredible places, Leslie love the adventures of both body and mind her writing takes her on.
Everywhere she goes, she takes this advice with her:
"Hold on to your divine blush, your innate rosy magic, or end up brown." – Tom Robbins, Jitterbug Perfume
To see what Leslie's up to in the writing world, visit her website here.
---