It's amazing how close some of our national parks are to each other. Why not make it a road trip and stop by more than one? When planning your drive between national parks, schedule time to explore the parks themselves and stops at can't-miss sights en route. Your road trip times and the number of travel days will vary depending on how often you linger along the way. Allow enough time to savor exploring with friends and family. And why not stay put for a while to put your feet up?
Want to plan a National Park Road Trip? Try These National Park Routes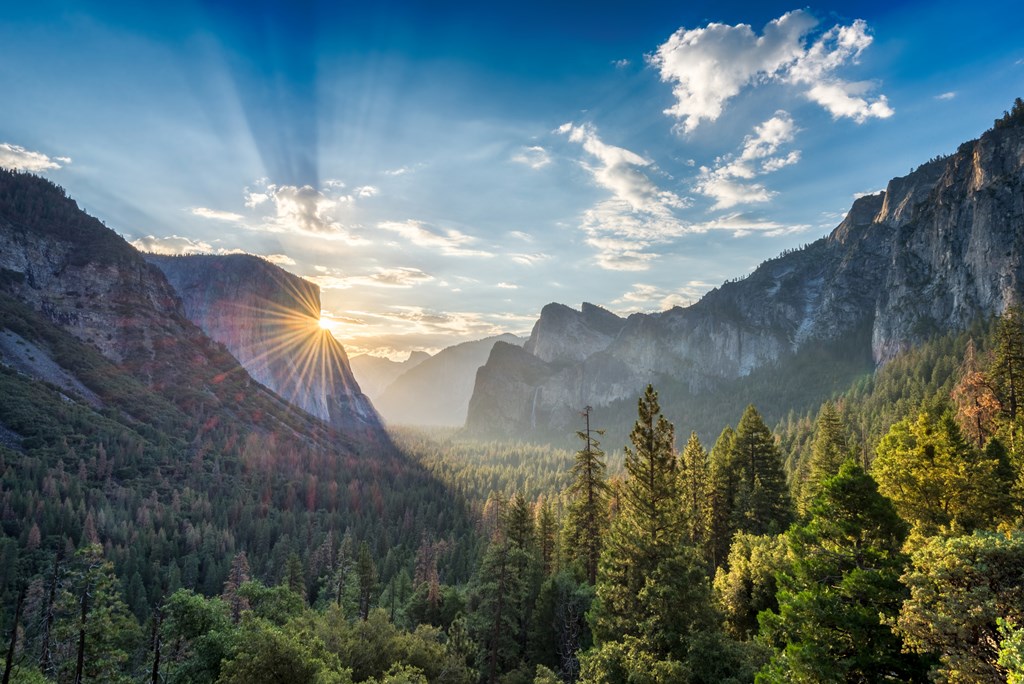 1. California
Yosemite National Park — Sequoia and Kings Canyon National Parks — Death Valley National Park
The trip: 9 hours of driving, 450 miles, 4 days
The iconic view of Yosemite Valley from the Tunnel View lookout point inside Yosemite National Park is a must-see awe-inspiring landscape. Waterfalls crash down mountainsides while the sheer cliffs of El Capitan and the rounded peak of Half Dome form the valley walls.
After exploring Yosemite's meadows, mountains, and rivers, buckle up for a drive south into Sequoia and Kings Canyon National Parks. Ancient giant sequoia trees populate the parks' hillsides. Take the General Grant Tree Trail to look up at the world's largest living tree standing 275 feet tall and 36 feet around at the base. A tree-huggers delight!
Continue southbound past Sequoia National Forest, then swing eastward, then north into Death Valley National Park. If you're visiting in summer, get ready to experience over 100-degree heat. Exploring this park with the AC blasting is probably the best way to go with temps like that. Go low with a visit to the Badwater Basin salt flat, where you'll be 282 feet below sea level. And seek out one of the park's many wind-streaked golden sand dunes for a unique desert experience.
Nearby KOAs
Visalia / Sequoia National Park KOA Journey
Lake Isabella / Kern River KOA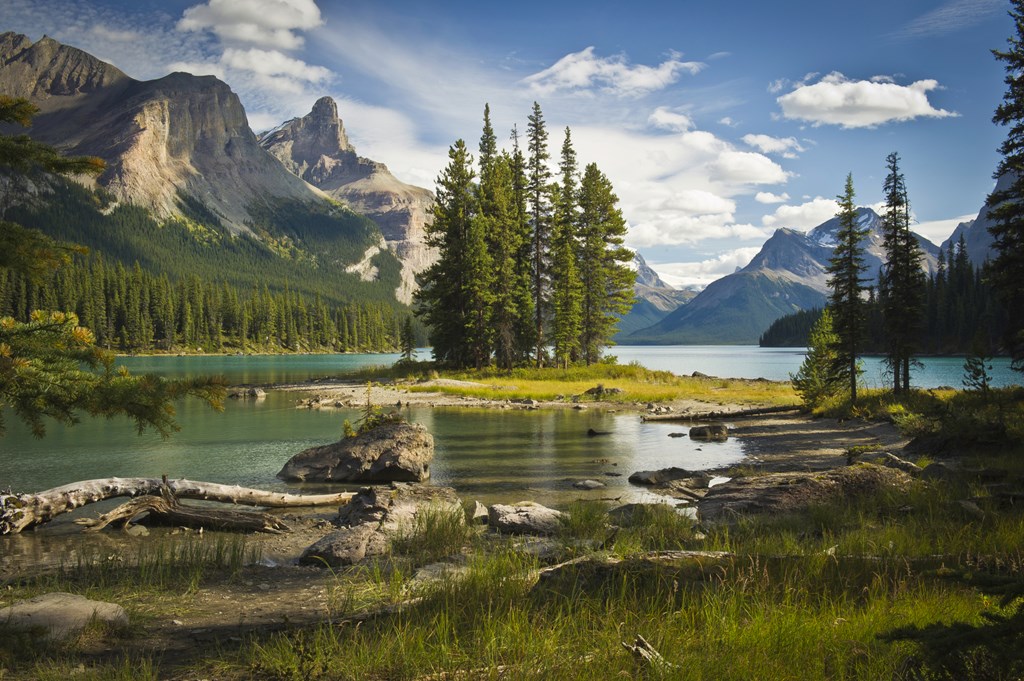 2. Canadian Rockies
Jasper National Park — Banff National Park
The trip: 3-4 hours of driving, 178 miles, 2 days
The drive along Alberta, Canada's Icefields Parkway bordering British Columbia, has spectacular glacier views. The route unites adjacent Jasper and Banff National Parks, part of UNESCO's Canadian Rocky Mountain Parks World Heritage Site.
In Jasper National Park, walk the trails around Maligne Canyon, where a series of footbridges span the rushing white water river cutting a path below. After exploring Jasper's hot springs, alpine lakes, and mountain hikes, settle in for a drive south on Icefields Parkway. The route follows the Athabasca River that cuts through mountain passes and offers plenty of scenic overlooks for viewing glacial icefields and sure-footed mountain goats.
As you near Banff National Park, take the Bow Valley Parkway near Lake Louise en route to Banff. It's a quieter route that parallels Icefields. The scenic drive is full of opportunities to enjoy spotting wildlife in their natural environment, going for a bike ride, or pulling off the road for a picture-perfect picnic.
Nearby KOAs
Hinton / Jasper KOA Holiday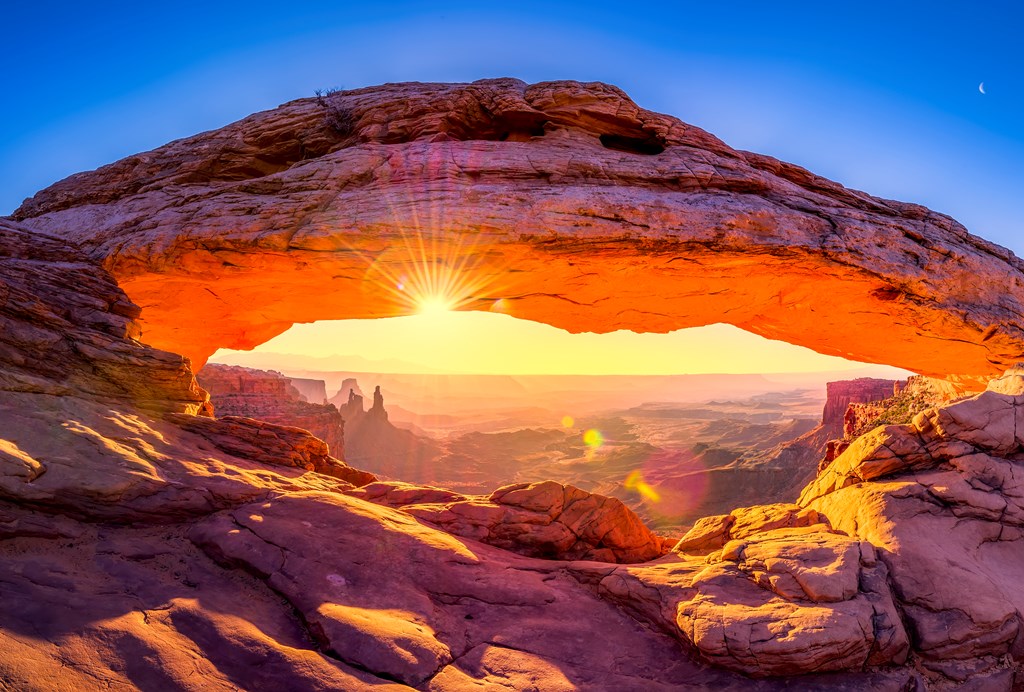 3. Utah and Colorado
Canyonlands National Park — Arches National Park — Mesa Verde National Park
The trip: 3 hours of driving, 160 miles, 2-3 days
Discover the wonders of the American South-West on this road trip to three national parks. Starting at Canyonlands National Park in Utah, witness how the Colorado River has carved curving canyons through rock over the millennia. Drive Grand View Point Road through the Wild West scenery stopping at vista points like Shafer Canyon Overlook with scenes of red rock cliff canyon walls.
Arches National Park is east of Canyonlands, where over two thousand natural stone arches span red rock outcrops. See massive rock formations from the road along Arches Scenic Drive. If you want a closer look, park at lookouts and hike a trailhead to wander around the natural sculpture soaring above.
Then make the long drive out to Colorado's Mesa Verde National Park. Mesa Verde is a world heritage site for its many ancient cliff dwellings. Book a tour to visit the remains of one of the ancestral Pueblo People's community-living structures built into the cliffs. You can also see archeological sites where remains of other types of ancient buildings are visible from various park trails.
Nearby KOAs
Moab KOA Holiday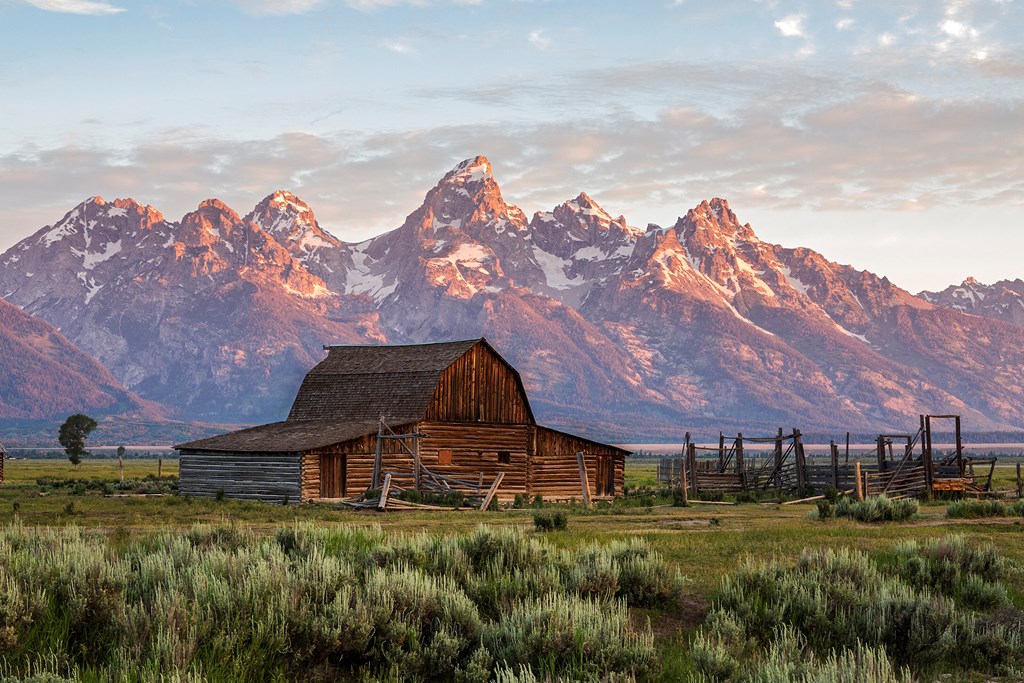 4. Wyoming
Yellowstone National Park — Grand Teton National Park
The trip: 2 hours of driving, 75 miles, 1 day
After a thrilling visit to Old Faithful geyser in Yellowstone National Park, check out some of the park's other wonders by hitting the road. The John D. Rockefeller, Jr. Memorial Parkway connects Yellowstone National Park with its southern neighbor Grand Teton National Park. Begin the trip at the West Thumb of Yellowstone Lake. Hike West Thumb Geyser Basin Trail to witness geothermal action at work, including spouting geysers and mineral-rich multi-colored steaming pools.
Then take the parkway (HWY 191) south over the Continental Divide and pass scenic Lewis Lake and canyon waterfalls. As the parkway enters Grand Teton National Park, stunning views of the craggy Grand Teton Mountain peaks frame alpine lakes, prairie grasslands, and wooded forests.
Nearby KOAs
Yellowstone Park / West Gate KOA Holiday
Yellowstone Park / Mountain Side KOA Journey
Dubois / Wind River KOA Holiday
5. North Carolina and Virginia
Shenandoah National Park — Great Smoky Mountains National Park
The trip: 16 hours of driving, 469 miles, 4-5 days
The Blue Ridge Parkway winds across breathtaking Appalachian highlands and through twenty-six hillside tunnels connecting Shenandoah National Park to the Great Smoky Mountains National Park. Milepost 0 of the parkway is located near Waynesboro, Virginia, in Shenandoah National Park's wilderness. Travel south along the route into Great Smoky Mountains National Park, where milepost 469 is located near Cherokee, North Carolina.
En route between national parks, plan frequent stops to experience the parkway's many attractions. Craggy Garden at milepost 364 is a beautiful spot for a picnic with a view across misty mountains amongst lush, colorful plants and flowers. Mabry Mill at milepost 176 is a scenic destination for its water-powered mill and other historic structures of early settlers. Stop by to experience cultural demonstrations and activities like mountain music concerts.
Nearby KOAs
Cherokee / Great Smokies KOA Holiday
Charlottesville KOA Holiday
---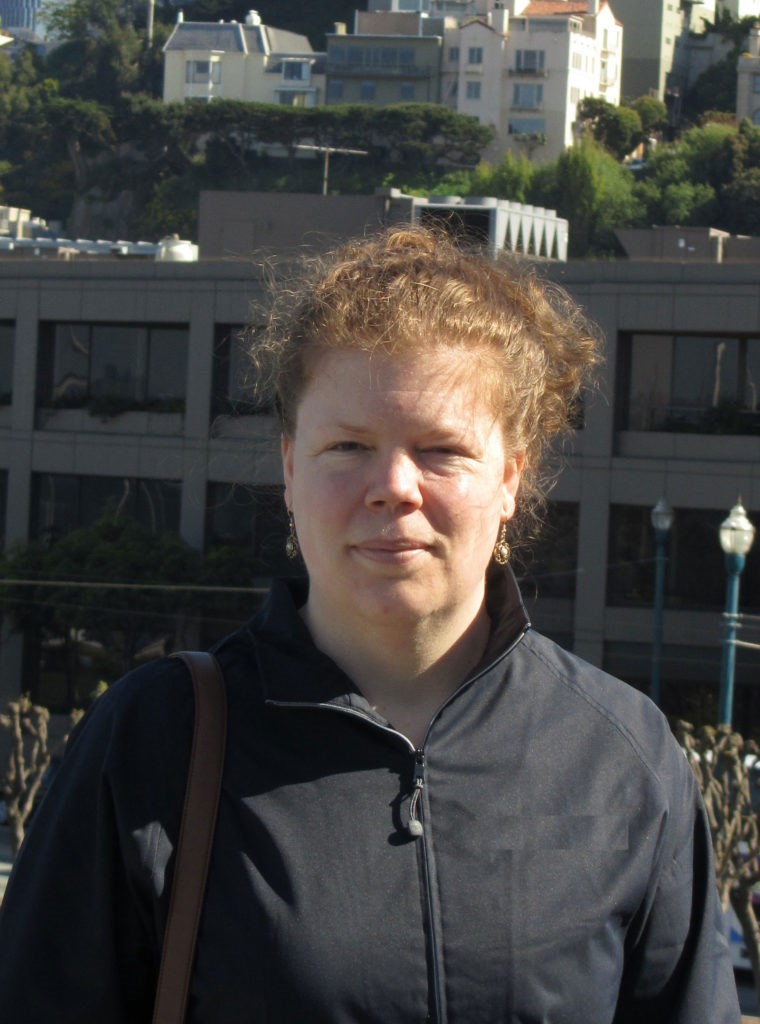 Eva Barrows is an accomplished San Francisco Peninsula freelance writer and book editor. She writes for regional magazines like PUNCH and Edible Silicon Valley and was editor-in-chief of Live&ThriveCA magazine. She founded the online literary journal Imitation Fruit in 2007 and has enjoyed promoting fellow writers and artists ever since. Read more of her travel writing at www.evabarrows.com.