Between Disneyland, Los Angeles and San Diego, southern California steals a lot of the glory of this giant state. However, by taking your travels further up north, there is a great deal to see that will wow you in ways SoCal never could.
The first thing you'll notice (and appreciate) is the smaller crowds up north as things can get pretty busy the further south you go.
However, there are far more alluring things that draw travelers to NorCal than just the thinner crowds. From the stunning scenery to the unique activities, tasty eats and the great outdoors, this part of the country is a truly special place full of fun and adventure.
So pack your bags, hop in your car and get on the road because Kampgrounds of America has the top sights to see and things to do in NorCal that you do not want to miss.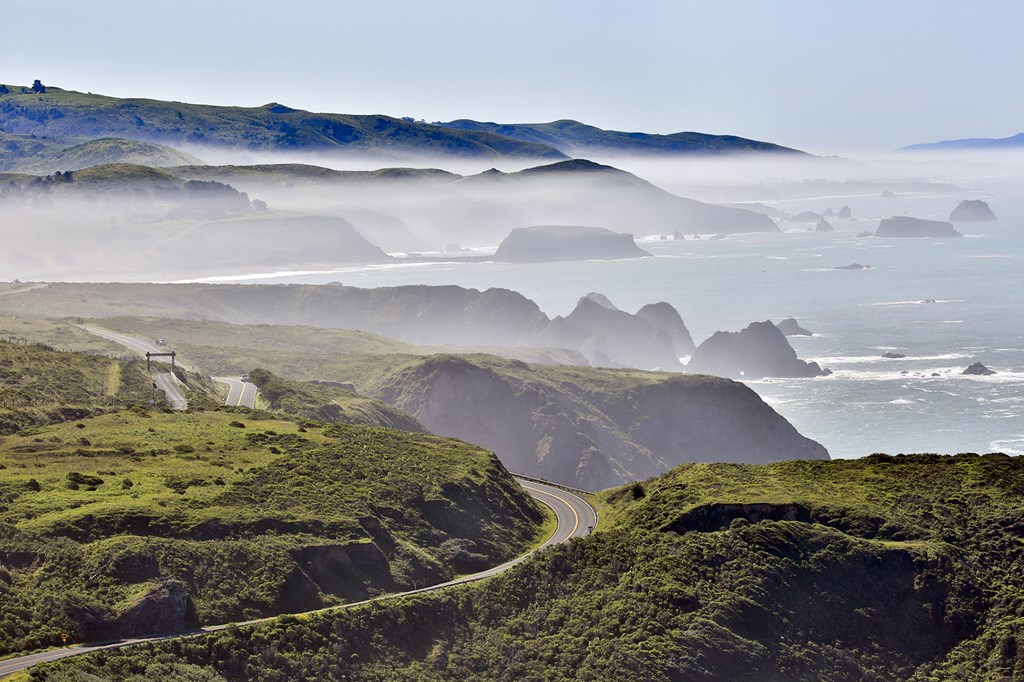 Highway 1
If you seek environmental immersion — an exploration of wave-swept coves, a drive past poppy-dotted hillsides and a stroll beneath trees that rise like exclamation points along the trail — then you will love a land cruise through northern California.
You can even launch from a campground (and full-service lodge) that emphasizes a commitment to preserving and celebrating its surroundings. At Santa Cruz North / Costanoa KOA, roughly 50 miles south of San Francisco along the coast, the on-site activities director can point you toward everything from birdwatching and stargazing opportunities to hikes past wildflowers and elephant seals.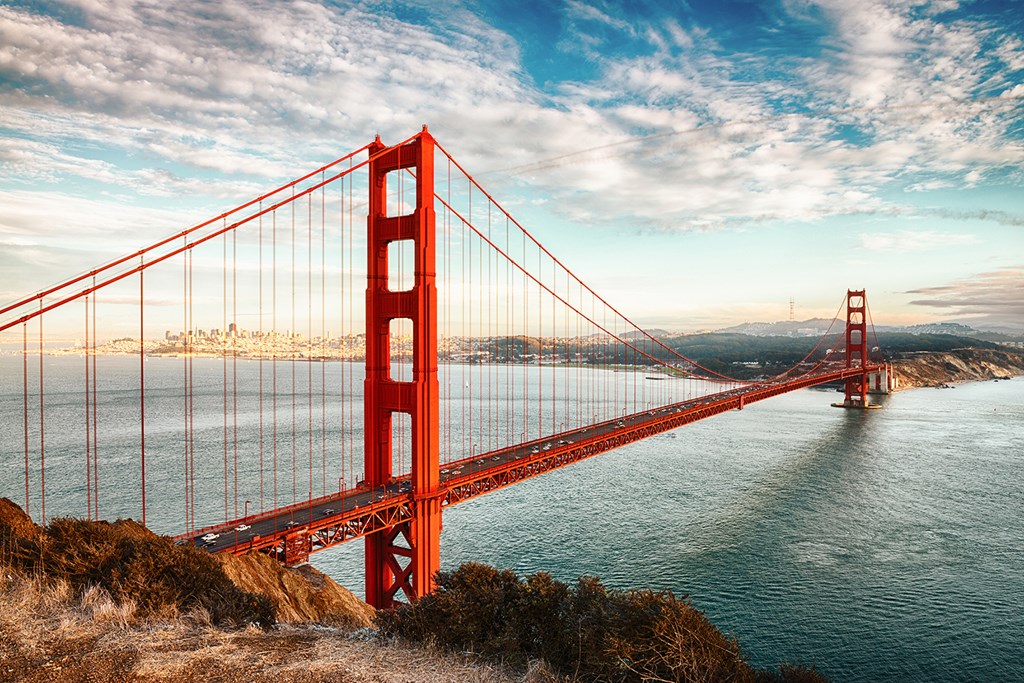 San Francisco
Whether you have been here before or not, San Francisco is an absolute must for your NorCal road trip. There are countless stops you can make while you're here, but these are some of the best highlights.
Journey up the coast along Highway 1, the legendary meeting of land and sea. Follow it right into San Francisco and Golden Gate Park, an urban oasis full of abundant educational opportunities. Educate yourself about the natural world. Visit the San Francisco Botanical Garden and the Conservatory of Flowers or the California Academy of Sciences, which features an aquarium, planetarium and natural history museum.
After experiencing the nature-made wonders, head toward a man-made one and rumble over the iconic Golden Gate Bridge. While driving and taking in the views from the car is fun, you may experience more by renting bikes and biking across it instead. This gives you more time to enjoy its splendor in full.
If you have time, hop on a boat and head to Alcatraz for a trip back in time, and visit Fisherman's Wharf when you return to the mainland.
Because there is so much to see in this city, consider booking a walking tour. A walking tour will hit all the hot spots but also give you great insight into some of the city's secret spots and fun history.
Your San Francisco trip would not be complete without a trip to Chinatown and a ride on a cable car. The food in this area is incredible, so any spot you pick is sure to be a good one.
Another favorite is Nob Hill. In this neighborhood, you will experience the old San Francisco when the railroad tycoons ran this city. The architecture here is stunning, and if you have a chance, you can pop into one of the swanky lounges for a cocktail.
Reserve a stay at nearby KOA locations like San Francisco / North Petaluma KOA or Santa Cruz North / Costanoa KOA.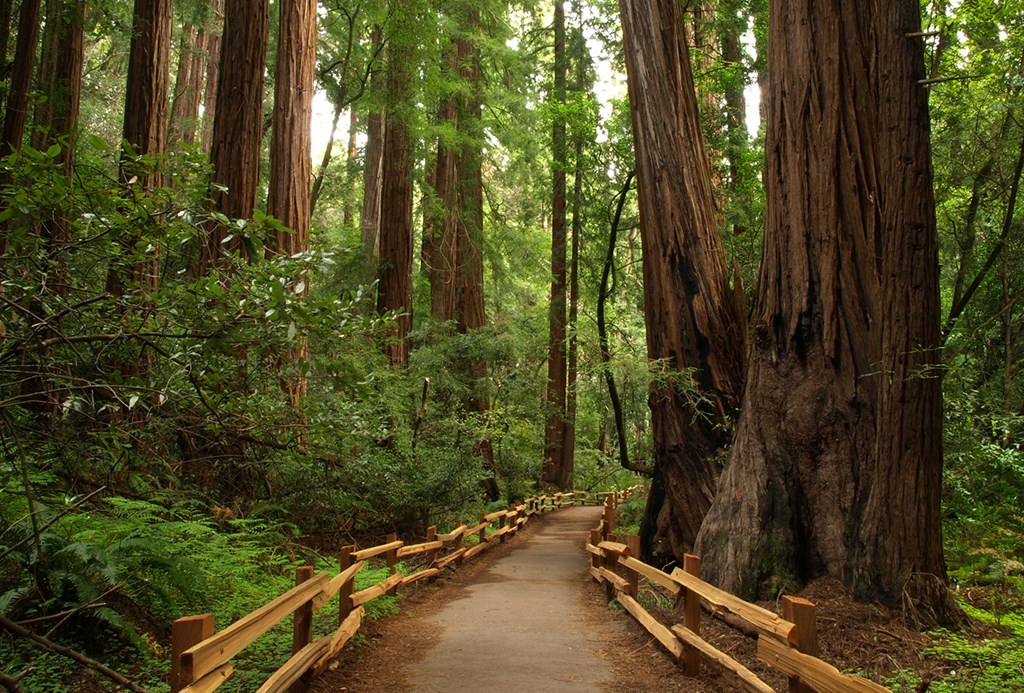 Marin County
You are in for a treat when you visit Marin County. This area is full of superlative scenery and incredible wildlife. Muir Woods National Monument, just 12 miles north of San Francisco, offers six miles of paved or boardwalk trails through old-growth coast redwoods.
Farther north, Point Reyes National Seashore is a triangular peninsula jutting squarely into the ocean. Roam the bluffs, lagoons and forests. Enjoy the otters and ospreys (not to mention the delicious oysters). Then you can make your way inland, resting up at San Francisco North / Petaluma KOA.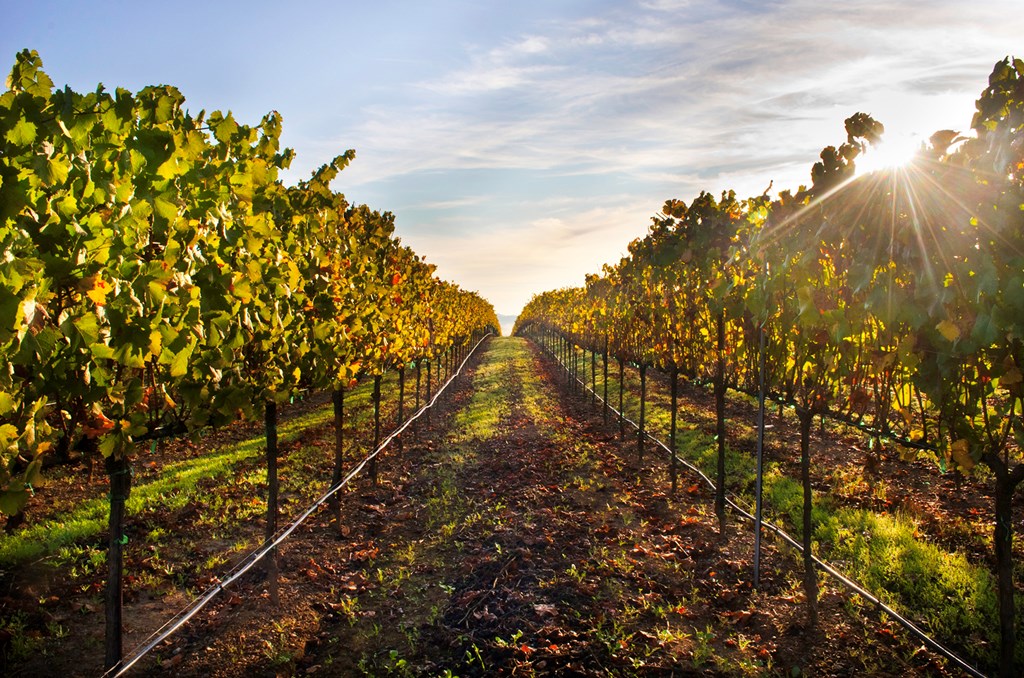 Healdsburg
Continue north through Sonoma County, world-famous for its wineries and its coastal drive. Healdsburg is right in the heart of Sonoma County, which means you will find some of the best wines in the country here, sans all the Napa Valley crowds.
Not only will you love the taste of the wine here, but you will also love the fact that Healdsburg is a leader in sustainable practices for its wine and is quickly reaching its goal of becoming a 100% certified sustainable wine region by 2020.
Wine aside, there is much to do in this beautiful town, starting with some seriously good eats. Be sure to drop by Costeaux French Bakery. A Healdsburg staple since 1923, this bakery makes world-class artisan bread that you will definitely want to stock up on for your camping eats. For dinner, visit Pizzando for some local eats that will knock your socks off with a great ambiance to boot.
Healdsburg is also a great place to experience the Redwood forest in all its glory with some family-friendly hikes. The serenity the Redwoods provide is unlike anything you will experience elsewhere.
Grab a drink at Jordan Winery, a family-owned winery that brings food, wine and hospitality together to create an unparalleled wine experience. Housed in a stunning chateau, this winery has views to kill, food that will elevate your taste buds and delicious wine you could drink forever.
You will have several campground options offering California calm. Along Highway 101, campsites at Cloverdale / Healdsburg KOA overlook the beautiful Alexander Valley while Manchester Beach / Mendocino Coast KOA Journey along Highway 1 has an access trail to the ocean. Either way, you can count on a fun, relaxing stay.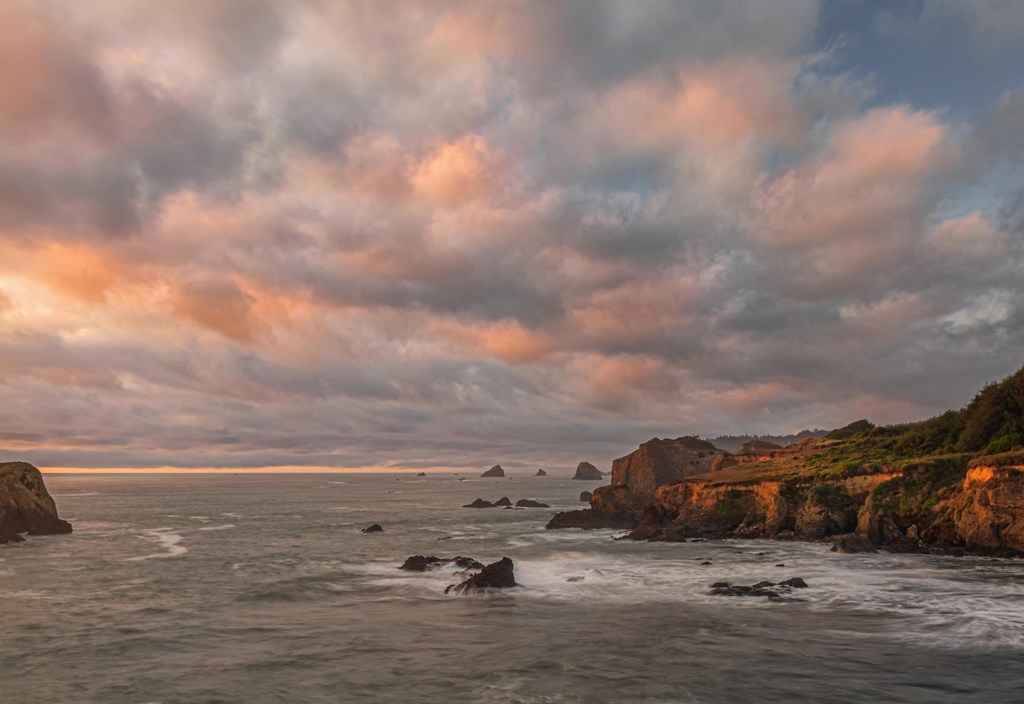 Humboldt County
Now head right into the heart of the redwoods. Humboldt County contains over 40 percent of all remaining old-growth Coast Redwood forests.
Just after entering the county, you will reach Benbow KOA Holiday, which boasts not only a riverside setting but also the opportunity to take a short walk to Benbow Historic Inn and its fine dining menu. The next day, you might opt to drop some putts at the campground's nine-hole golf course.
Next, prepare for your jaw to drop because you will head toward a 32-mile section of old Highway 101 that winds along the scenic Eel River and past sky-piercing trees. This stretch of highway through Humboldt State Park is too majestic to refer to simply as State Route 254. This is why many call it Avenue of the Giants, an enormously magical experience. Humboldt is most certainly humbling.
You can wander around Old Town Eureka, detour to the charming Victorian community of Ferndale or head for the wetlands and dunes of Humboldt Bay National Wildlife Refuge. This region of California has been called the Lost Coast. You will find it enchanting.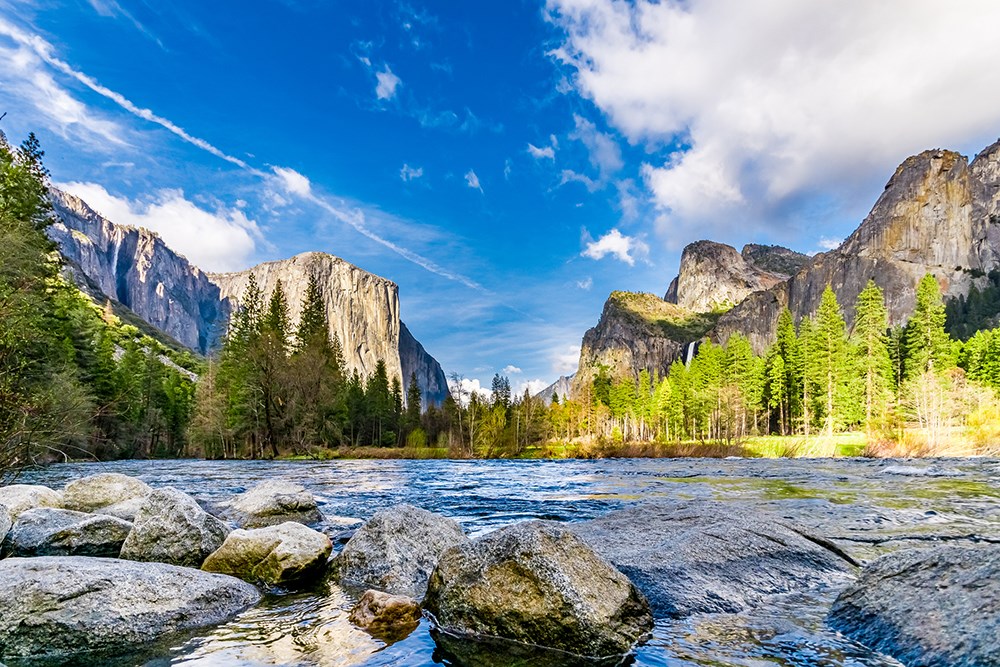 Yosemite National Park
Though known primarily for its sequoia trees, there is a lot more than these ancient arboreal beasts to enjoy while at Yosemite National Park. As the third oldest national park that sees nearly 4 million visitors a year, you know this park is a hot spot that will not disappoint.
Speaking of hot spots, there are plenty of spots to see here in the park's walls. One of Yosemite's best highlights is its namesake falls. Measuring in at nearly 2,500 feet, Yosemite Falls is the highest waterfall in all of North America and holds the record for the sixth largest waterfall in the world.
Half Dome is another must-see spot in the park. Whether you are a rock climber or not, you will appreciate this rock formation, which is the most iconic one in the park. If rock climbing isn't your gig, then you will love the fact that you can hike to the top. Just be aware that it is a 15-mile hike, so plan for some extra time.
The other rock climbing park favorite is one you've likely heard of: El Capitan. This is popular for highly-skilled and night climbers, so do not attempt it unless you fully know what you are doing. Otherwise, enjoy the view and the other people scaling this 3,000-foot rock.
Explore Tunnel View while you are here. Though this can get quite crowded at times, it is worth wading through the crowds to see the views of the hottest sites in the park from here.
Reserve a stay at Coleville / Walker KOA Holiday to get some rest before continuing your trip.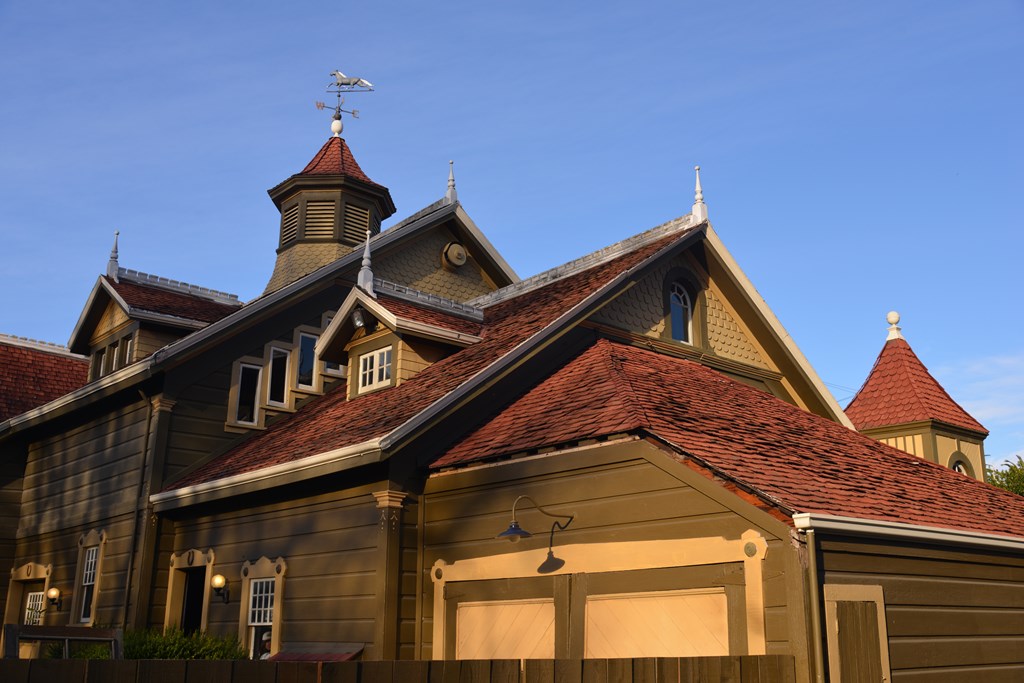 Winchester Mystery House
The history behind this house is just as interesting as the house itself. Located in San Jose, this house is undoubtedly worth a stop on your NorCal road trip.
Originally purchased by Sarah Winchester of the Winchester gun family back in the late 1800s, this mansion started as a small home that underwent over 35 years of renovation with over $5 million thrown into it.
Though Ms. Winchester died in 1922, she had completed quite a transformation. Winchester Mansion boasts over 160 rooms and 40 bedrooms with over 2,000 doors, some leading to interesting places such as a kitchen sink. Secret passageways are abundant, along with many other strange and nonsensical changes Ms. Winchester requested be made to the home.
No one is quite sure why she would want to create a staircase that leads straight to the ceiling or any of the other oddities of this house, and it is rumored to be haunted not only by Ms. Winchester herself but also by the ghosts of those killed by Winchester guns. The mansion is also home to a cabinet that opens up into a pathway through 30 separate rooms.
However you feel about ghosts, this mansion is an architectural marvel and worth the price tag to get in.
Share your Winchester House stories around a cozy campfire at nearby Santa Cruz North / Costanoa KOA, Santa Cruz / Monterey Bay KOA Holiday, Moss Landing KOA Express or Salinas / Monterey KOA.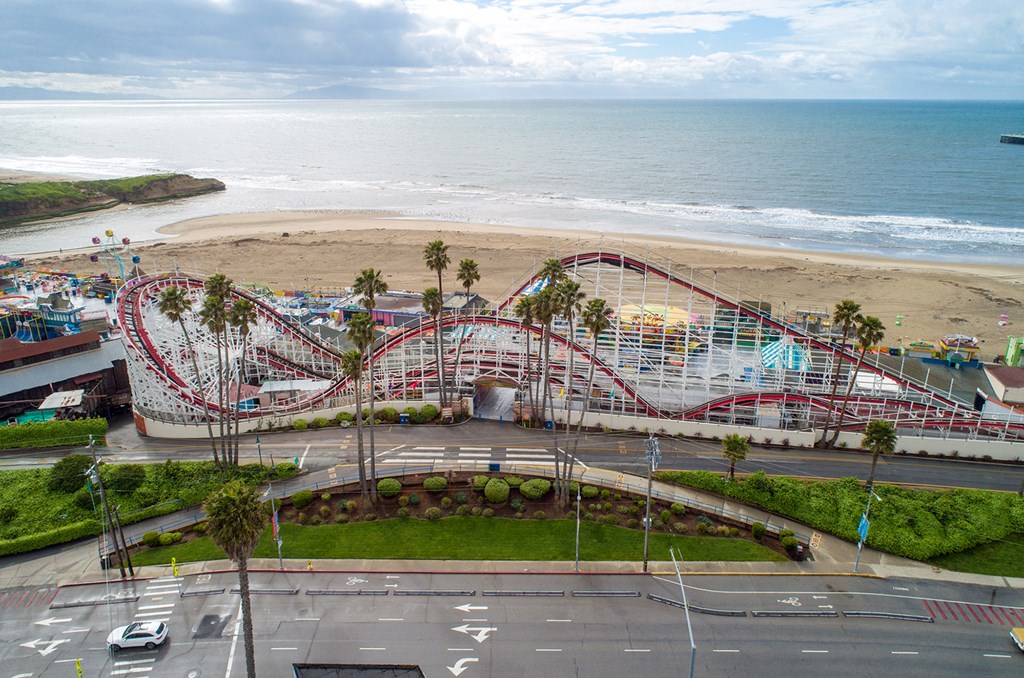 Santa Cruz
This surfer's paradise was made for those who love to catch the waves, but also for those who love the outdoors. Visit Cowell's Beach for some great waves that will start your day off just right.
The Santa Cruz Surfing Museum is a must-see. Not only is it located in a great spot (overlooking one of Santa Cruz's top surfing spots), it boasts a ton of history and displays some rad surfing pieces from the past.
The boardwalk in Santa Cruz is touted to be one of the best in the country, so make sure you spend some time perusing the offerings here. Take a ride on the Giant Dipper wooden roller coaster that has been standing here since 1924 (at your own risk). Or play a round of mini golf at the pirate-themed course. Grab some good old-fashioned junk food while you are visiting, and then head to Natural Bridges State Beach for views of one of California's most iconic beaches.
If you time your trip right, you may have the chance to see the monarch butterflies flying about. (The best time for this is fall and winter.) There are some great hiking trails around here too, so grab some snacks and lace up your boots.
Be sure to catch the sunset here because you will not regret it.
Celebrate your trip with a stay at Santa Cruz North / Costanoa KOA, Santa Cruz / Monterey Bay KOA Holiday, Moss Landing KOA Express or Salinas / Monterey KOA.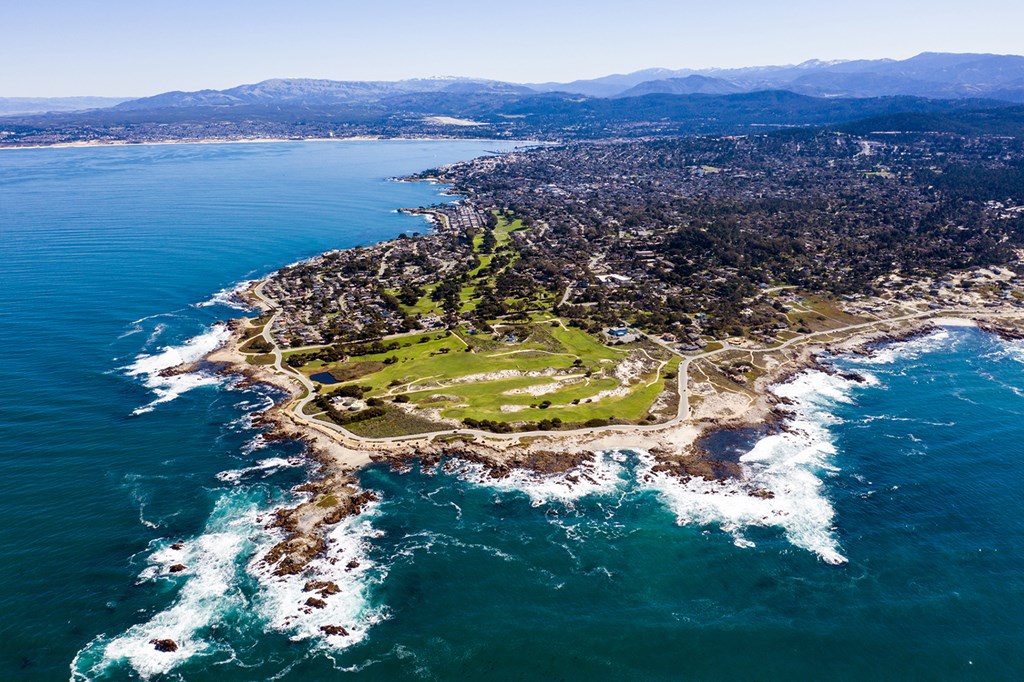 Monterey
You may recognize this town from HBO's hit show Big Little Lies, but there is far more to this beachside spot than drama and secrets.
Start with the Monterey Bay Aquarium. This place is world-renowned and you will be sorely disappointed if you miss out on a visit to this aquatic hotspot. Boasting over 35,000 sea creatures, Monterey Bay Aquarium has wonders that will keep you occupied for hours, including sea otters, hammerhead sharks and much more.
While you are in the area, be sure to hit up Cannery Row for some cute little seaside shops. You may recognize this name from John Steinbeck's novel, Cannery Row, but much has changed since he wrote the book back in the 1940s. Check it out for yourself to see.
If you are looking to add some adventure to your experience, head to Old Fisherman's Wharf for a whale-watching tour or kayaking in the bay. There is also some great food to be had here, particularly the clam chowder.
Head a bit south to Point Lobos State Natural Reserve for some seriously dramatic ocean views, but also for some fabulous hiking and cute sea otter spotting.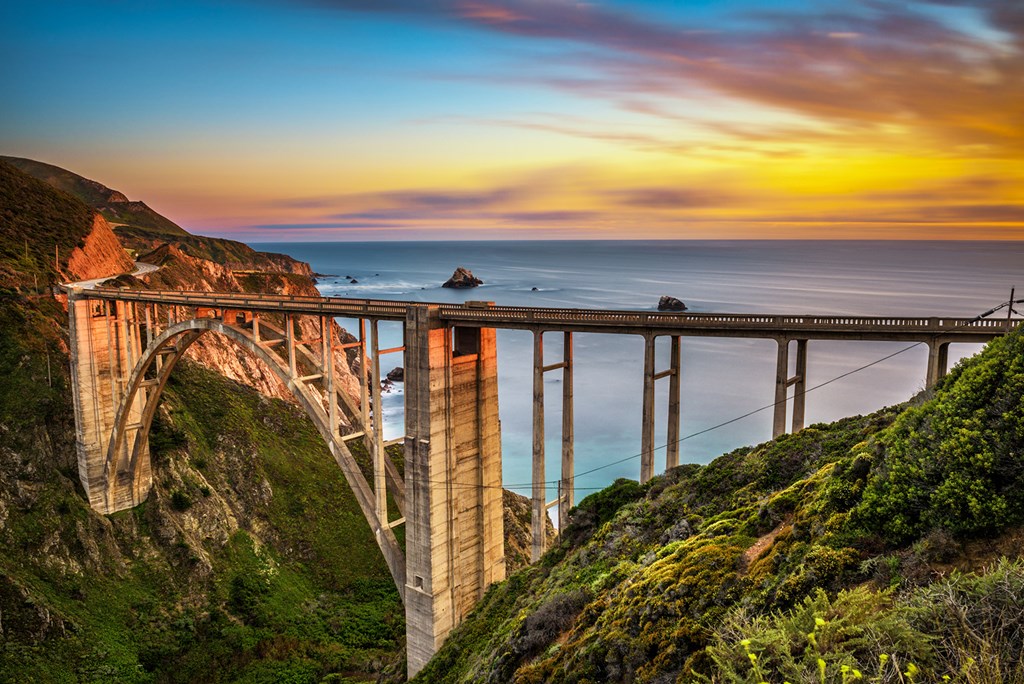 Bixby Bridge
Bixby Bridge may seem like just a bridge, but this is not just any bridge. For those Big Little Lies fans, it is the bridge featured in the show's intro. Stunning by itself, the views from atop this bridge will really wow you.
Drive across a few times and swap drivers so each person gets a chance to soak in the views. Time your trip across the bridge for sunset to experience the most epic show you will see on your whole road trip.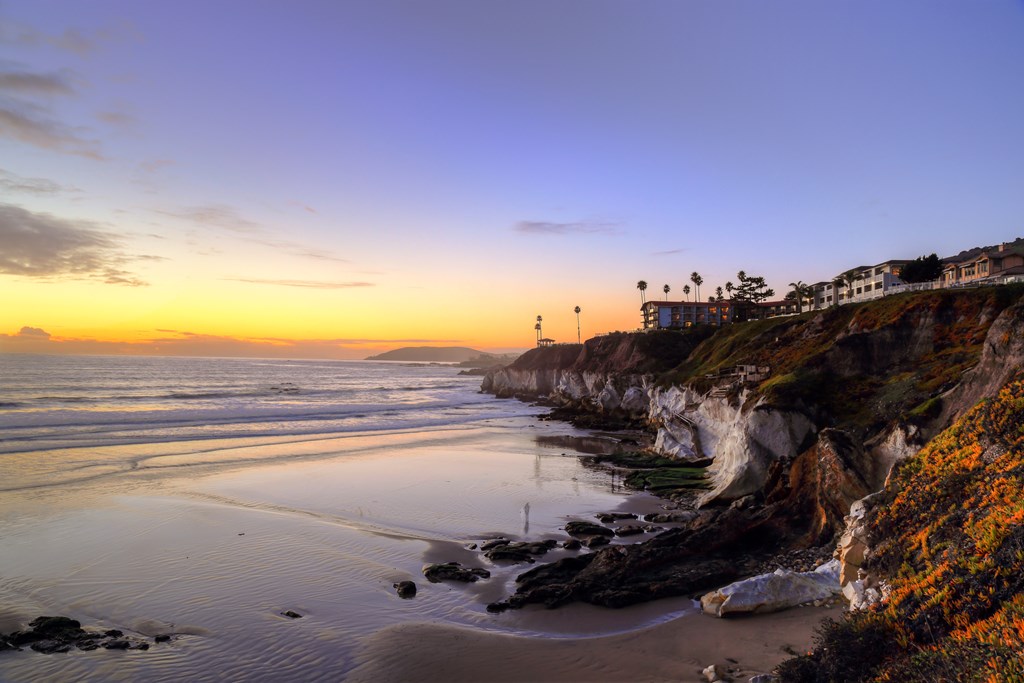 San Luis Obispo
The last stop on your NorCal road trip is San Luis Obispo, also known as SLO. The vibe here is the epitome of laid-back, and you will love spending some time in this relaxed beach town.
Home to CalPoly, you'll certainly see students abound here, but they will most likely be enjoying the offerings of the town more than studying (who would blame them?).
Make your first activity of the day a trip to Pismo Beach for one of California's top surf spots. Whether you are a skilled surfer or a beginner, you will love catching some waves here at Pismo Beach.
If you prefer to stay out of the water, you will enjoy walking on the pier and watching the surfers do their thing.
SLO has some great wines and is home to two wine regions: Edna Valley and Arroyo Grande. The weather here is ideal growing grounds for over 40 varietals, so you can enjoy several different wine tastes while visiting. The bonus is the stunning view of the rolling vineyards.
Speaking of tastes, you will not want to miss out on San Luis Obispo's farmer's market. It seems small towns have the best farmer's markets, and that is certainly the case with SLO. Every Thursday night you can enjoy partaking in all things local on downtown blocks that are shut down for fun markets.
Though it may seem crazy to head to a lake when you have access to the ocean, Lopez Lake is the hub for all water activities and some great hiking trails as well. This makes for a great picnic spot as well, so pack some snacks with you.
End your day with a warm campfire and s'mores at nearby Santa Margarita KOA Holiday or Avila / Pismo Beach KOA.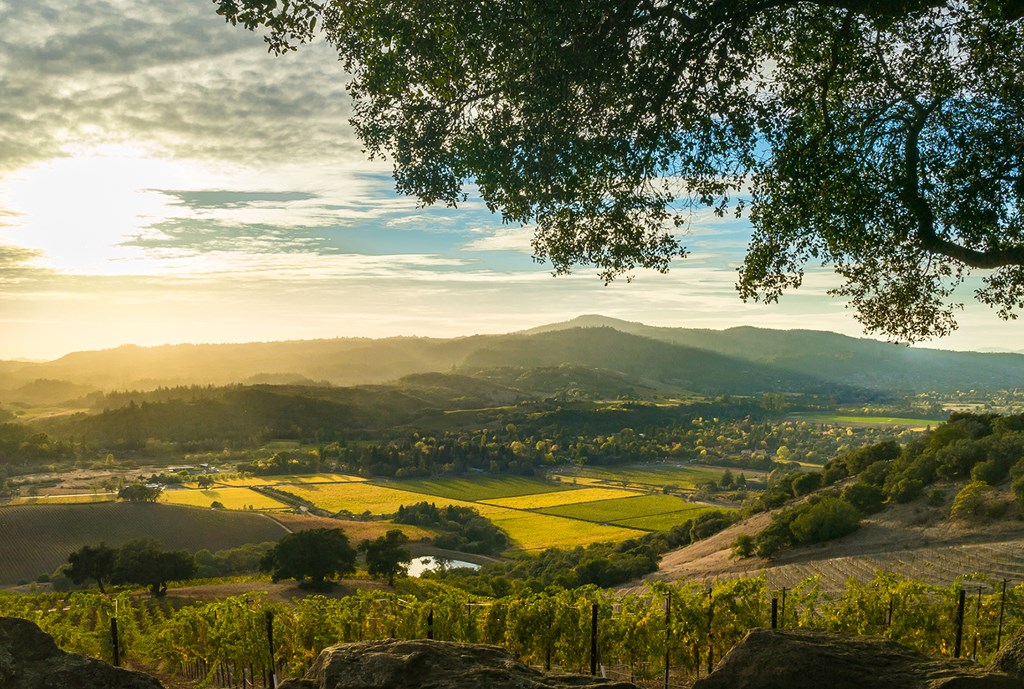 KOA Campgrounds in Northern California
Check out these KOA Campgrounds along your NorCal road trip:
Go Camping in Northern California at KOA
This only skims the surface of all there is to see in this part of the great state of California, and KOA is here to greet you each step of the way with Tent Sites, RV Sites and Camping Cabins along the northern California coast.
See even more with KOA Rewards. With this in your virtual pocket, you will get discounts on camping so you can extend your NorCal road trip and enjoy more of all the beauty. Plus, you will enjoy tons of other benefits including rewards points that will get you cash for future camping trips.
---
About the Author: Kampgrounds of America
Kampgrounds of America is the largest system of open-to-the-public campgrounds in the world, with over 500 locations across the United States and Canada. Founded in Billings, MT in 1962, KOA's family of campground brands – KOA Journey, KOA Holiday and KOA Resort – today serve more than a million camping families each year. KOA is dedicated to "connecting people to the outdoors and each other" by providing people with a variety of camping experiences and the information they need to make the most of their camping trip. Read more of their camping and travel resources by visiting KOA.com/blog.
---
Save
Save
Save
Save
Save