Ever wondered how celebrities RV? Check out this post to learn how to camp like the stars!
They have teams of personal assistants, Malibu mansions with ocean views and stars on the Hollywood Walk of Fame. But at their cores, celebrities are human too. For example, although they can afford to travel by private jet and stay in five-star hotels, many celebrities still appreciate the art of RVing. In fact, Jeff Daniels, who starred alongside Robin Williams in the 2006 film, RV, has his own YouTube channel featuring webisodes showing how he maintains the RV he drives around Michigan.
Did you ever think you'd be learning how to operate your slide-out from Harry Dunne of Dumb and Dumber? We didn't either. We also didn't expect to read that one of Hollywood's most successful, and still-married, couples spent their honeymoon in an RV. If you're curious to see who we're referring to, and to see which other celebrities have been associated with RVing, see below. Note, if you see any of these rigs on the road, please don't play paparazzi while behind the wheel. Safety first, even when it comes to celebrity sightings.
Shailene Woodley spent 2.5 months last summer living in her parents' 17-year-old, 30-foot-long motorhome she named Peace Train. The 24-year-old actress was on the road campaigning for Bernie Sanders. At times, she even had famous roommates like Rosario Dawson and Kendrick Sampson. Woodley grew up RVing with her family, so the Divergent and The Fault in Our Stars actress felt right at home—even spending a few nights in Costco and Wal-Mart parking lots.
Shailene Woodley – Instagram Shailene Woodley
The trailer Will Smith lives in while on set also has a nickname. "The Heat" is a $2.5 million, 30-ton trailer designed by Anderson Mobile Estates. At 1,200 square feet, it's the closest thing there is to an estate on wheels. So, what does $2,000+ per square foot get Smith? $200,000 granite countertops, a $25,000 bathroom with a steam shower, a makeup mirror equipped with a built-in TV and an upstairs (yes, that's not a typo) with a screening room that can seat 30 of his closest friends and family.
Will Smith – HGTV, Scripps Networks LLC
If we had to describe Kellie Pickler's motorhome in just one word, that word would be "customized." For example, the American Idol contestant turned country music star requested that her RV's bedroom also double as a mini spa. Other customized features include a built-in kennel for her three pups, a restaurant-style ice machine and enough shelving to store the shoe addict's impressive collection of high heels.
Kellie Pickler – Donn Jones, 2014 Scripps Networks LLC
Simon Cowell, another American Idol alum, has also been spotted living the RV life. In fact, he reportedly borrowed Will Smith's trailer which prompted him to decide he needed his own trailer from Anderson Mobile Estates. Cowell's rig, which he lived in while traveling across the U.S. holding The X Factor auditions, has a feature you've probably never seen in an RV: a spiral staircase!
Simon Cowell – Scripps Networks LLC
To celebrate his 53rd birthday last year, John Stamos rented an RV and took a California road trip with his pal, Drake & Josh actor, Josh Peck. The two famous goofballs shared their shenanigans (singing the Full House theme song, dancing in convenience stores, making a donut run, etc.) on social media where they even used #RVLife. Rumor has it they even made a few stops at KOA!
John Stamos – Instagram John Stamos
To celebrate their honeymoon, Ashton Kutcher and Mila Kunis also rented an RV and took a California road trip. Their ultimate destination? Yosemite National Park. The two stars of That '70s Show embraced the simple lifestyle—even buying their own groceries at Whole Foods and staying in an RV park for $59/night. Their honeymoon was featured on the cover of OK! Magazine who reported they only spent $75/day.
Ashton Kutcher – Instagram Ashton Kutcher
Vin Diesel likes his trailer so much he had it shipped to Puerto Rico when he was filming Fast Five for the Fast and the Furious. It was no easy, or inexpensive task. Diesel's trailer is a two-story $1.1 million model from Anderson Mobile Estates. According to HGTV, which featured the RV in an episode of Celebrity Motorhomes, it takes eight pistons and eight tons of pressure to push the roof up!
Vin Diesel – Matt Harbicht, Getty Images, HGTV, Scripps Networks LLC
---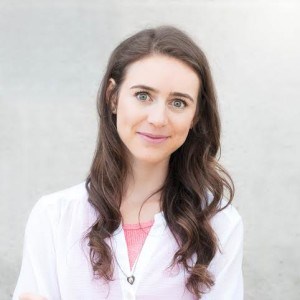 Katie Jackson is a writer and media specialist based in Montana's Big Sky Country. Living and working everywhere from New York to Nicaragua, Katie is no stranger to adventure. When she's not traveling the world (or writing about it!) she's busy chasing after a Leonberger named Zeus. Follow Katie's travels on Instagram @katietalkstravel.

---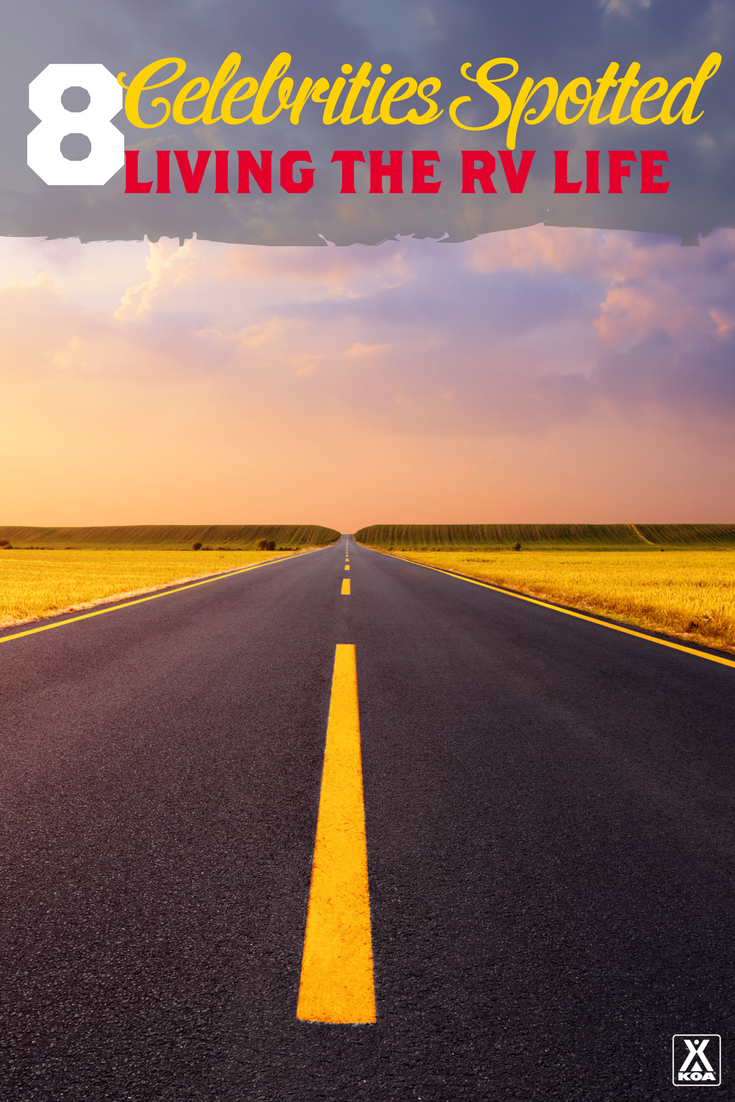 Save