Camping Near El Paso, TX | Campgrounds & Places to Visit El Paso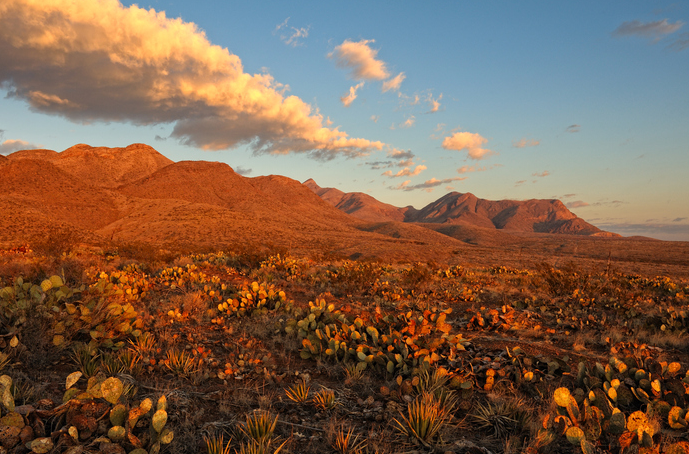 Camping Near El Paso
El Paso rests along the western border of Texas, where the mighty Rio Grande flows past the city, serving as a natural boundary between Texas and Mexico. You can feel the influences from our southern neighbor in El Paso's architecture, cultural attractions and, of course, the deliciously spicy food.
Camping near El Paso allows you to explore this region's unique desert landscapes up close and personal. You'll love the fascinating array of plant and animal life found only in this setting. With Kampgrounds of America, you'll have an amazing place to stay as you set out on your El Paso adventure.
Places to Camp Near El Paso, TX
El Paso is a treasure trove of some of the most stunning southwestern landscapes you'll ever encounter. The campgrounds near El Paso allow you to wake up to breathtaking desert sunrises and remarkable views of the region's rolling mountains.
Staying at a comfy KOA campground allows you to be ready for anything your day may hold, whether strolling the historic streets of the city or exploring El Paso's exciting outdoor recreation. No need to pack your rain gear, as the sun shines nearly 300 days a year over The Passageway to the North.
Here are some KOA campgrounds you can explore during your journey to El Paso.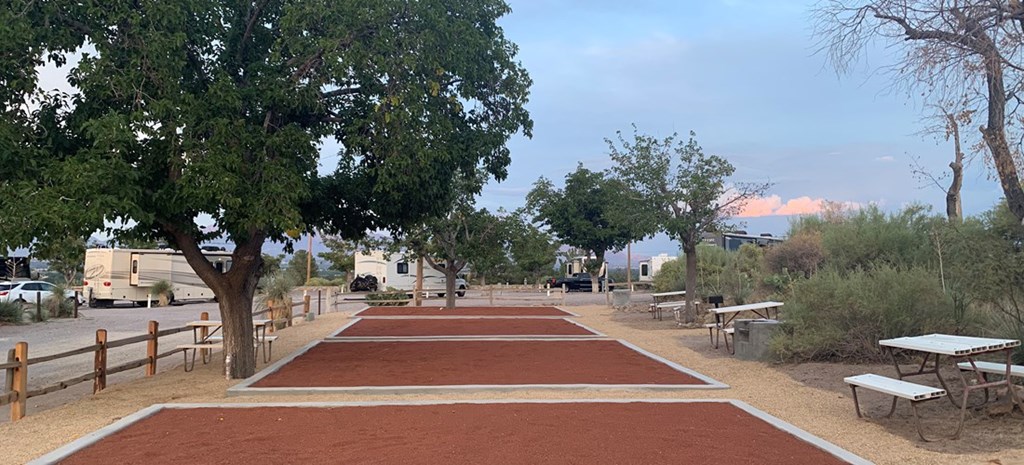 1. Las Cruces KOA Journey
You may recognize this campground as the setting of a scene from the 2016 Viggo Mortensen film "Captain Fantastic." Although it's located in New Mexico, it's just a short trip north of El Paso, making it a great place to stay for your travels in and around the city. Las Cruces KOA Journey is also a great place to experience this region's rich culture and stunning mountain views. Some of the amenities you'll enjoy during your stay include:
Free morning breakfast rolls and fresh coffee
Campsites with romantic mountain views
RV-friendly features, including full hookups and a wash area
24-hour laundry facilities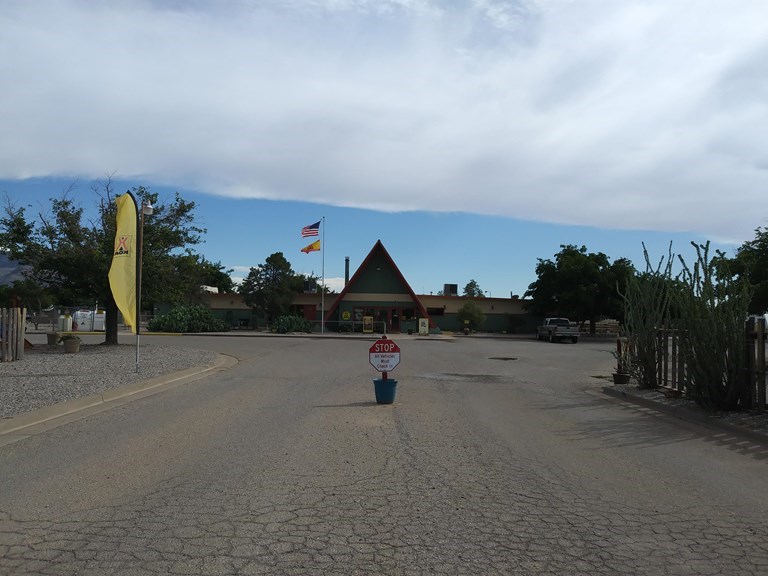 2. Alamogordo / White Sands KOA Journey
Just north of El Paso, you'll find a slice of desert paradise in Alamogordo, NM. The glistening white sands that define this region make it like no place else on Earth. Your unique camping adventure at Alamogordo / White Sands KOA Journey will have plenty of opportunities to relax and cool off from the hot desert sun. Enjoy features such as:
Accommodations and sites for every kind of camper
An inviting pool where you can take a dip during a hot day
Playground and kid-friendly activities for little campers
5 Top Attractions to Check Out in El Paso
From Native American cultural attractions and famous historical sites to some of the best food you've ever had, there are tons to do and see in El Paso. Your trip will be full of vibrant experiences that entice every sense.
1. Franklin Mountain State Park
A trip to El Paso wouldn't be complete without diving into this region's natural wonders. Plan a day of hiking, biking or rock climbing in this 27,000-acre state park. Or, jump aboard the Wyler Aerial Tramway to catch a bird's eye view of the scenery atop Ranger Peak.
2. El Paso Mission Trail
The history of Texas stretches back thousands of years. The surviving Spanish mission stations found along the Mission Trail are some of the best ways to experience the state's rich multicultural heritage. You can visit Ysleta Mission, the oldest structure in Texas, established in 1682. You'll also get to enjoy many other cultural highlights from local eateries to Native American centers.
3. The El Paso Museum of Art
One of the best ways to learn about a region is through its unique artistic expressions. This museum houses more than 7,000 pieces of Native American, European and Mexican art ranging from the 12th century to the present day. You'll find some of the best examples of Southwest works, including an extensive collection of watercolors, photographs, prints and drawings.
4. Hueco Tanks State Park and Historic Site
Known as the Sacred Desert Sanctuary, immense rock formations and natural basins have attracted people to trek these hills for thousands of years to gather the collected rainwater. Ancient pictographs on the rock walls are evidence of this site's historical significance. You can also enjoy hiking, climbing, bird watching and other outdoor recreation.
5. Viva! El Paso
Learn about this region's rich heritage through drama, song and dance. This annual musical showcases the story of El Paso beginning as an Indian settlement and includes tales from the Spanish conquest and Mexican control.
Visit El Paso and Stay at a KOA Campground
A KOA campground is the perfect way to enjoy a stay in El Paso. Make a reservation today for a convenient campsite with amenities for the entire family.