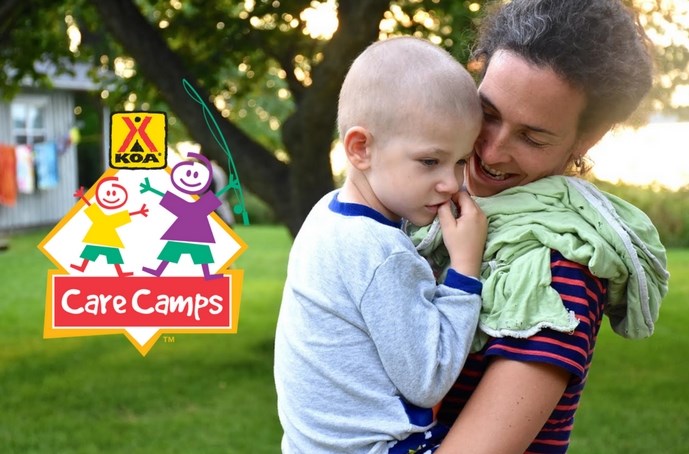 Join Us May 11-12 For KOA Care Camps Big Weekend and save on camping while supporting a great cause.
Three decades ago, when Kampgrounds of America and it's franchise owners created the KOA Care Camps Trust, our goal – with lots of help from campers like you – was to make a real difference in the lives of children fighting cancer with something as simple as camping.
Little did we know that we would gain so much in return from this one, small idea.
Helping KOA Care Camps for children with cancer has become a big part of owning and operating a KOA. Each year, our campers help us provide a completely free weeks of summer camping to thousands of children and their siblings at 105 specialized summer camps throughout North America.
At these camps, kids and their families experience all the fun of summer camp at no cost to them. They swim, hike, laugh, make new friends and create joy-filled memories all while receiving the medical treatment they need. The over $10 million raised to date through KOA Care Camps from KOA campgrounds, camper donations and support from local, regional and corporate sponsors have helped make that possible.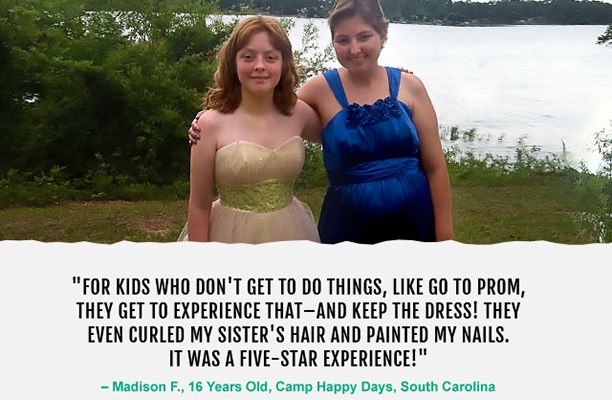 That's why each May, we invite our campers to celebrate the lives of these children by joining us for KOA Care Camps Big Weekend. One of many fundraising activities that occur at our locations, KOA Care Camps Big Weekend is a simple way for campers to make a difference.
Taking place Friday, May 11 and Saturday, May 12, campers who stay as paying guests on Friday, May 11, at a participating KOA, will receive a night of camping on Saturday, May 12 for just $20! While this means great savings for our campers, it more importantly means big donations for our favorite charity; the entire $10 will go directly to KOA Care Camps.
"I just love being around kids that have gone through what I have," said Care Camper Paxton Green, age 13. "It's just a really great experience."
In 2016, thanks to our campers, the KOA Care Camps Trust was able to raise more than $1.5 million in donations to send children to 129 oncology camps across North America. While our KOA Care Camps Big Weekend is a big part of these donations, pancake breakfasts, collection stations and special activities at our locations both Care Camps weekend and throughout the camping season provide even more opportunities to make a difference.
Approaching fast, Care Camps Big Weekend is the perfect opportunity to kick off the summer camping season and help children with cancer at the same time. Don't worry, great sites are still available for this very special camping weekend. Reserve at your favorite KOA – or find a new favorite – and help make a big difference during this Big Weekend.
Save
Save