KOA Care Camps Big Weekend
Donate Now To KOA Care Camps
Your gift, regardless of size will help these special programs to serve the children who need them.
Donate Now
Special thanks to the following KOA Partners for their Care Camps support!





Enjoy Free Camping while helping Children with Cancer
When: May 9-10, 2014
What: Stay as a paying guest Friday, May 9 at any participating KOA campground and get Saturday, May 10 for FREE.*
Why: Now in its 11th year, funds raised during this weekend help send children with cancer to KOA Care Camps across North America. These 56 specialized, medically equipped facilities offer a true summer camp experience to children undergoing treatment or recovering from cancer. The KOA Care Camps Trust distributes $500,000 annually to these camps to help send children to the summer camps of their dreams.
Donations
Your gift to KOA Care Camps will help provide the opportunity for a greater number of special children to enjoy camping experiences and help them to remember what it's like to "just be a kid."
Please donate online or send requests for additional information to:
KOA Care Camps
3416 Primm Lane
Birmingham, AL 35216
About KOA Care Camps
KOA Care Camps is a group of 56 specialized summer camps located throughout North America that provide a true summer camp experience for children with cancer and their siblings. Each year, Kampgrounds of America and its local KOA owners raise funds through camper donations to support these very special camps and deserving children.
During Care Camps Big Weekend, participating KOAs will offer campers the ability to donate to KOA Care Camps through several special, fun events and activities - or feel free to drop your donation directly into one of the handy collection stations you'll see in the KOA Camp Stores.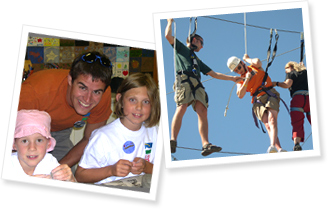 *At participating campgrounds. Promotion terms and conditions will apply.
Participating Campgrounds
Participating Campgrounds in Canada
Newfoundland and Labrador