It's that time of year! Bring your pumpkins on a #KOACamping trip and try out these crafty ideas!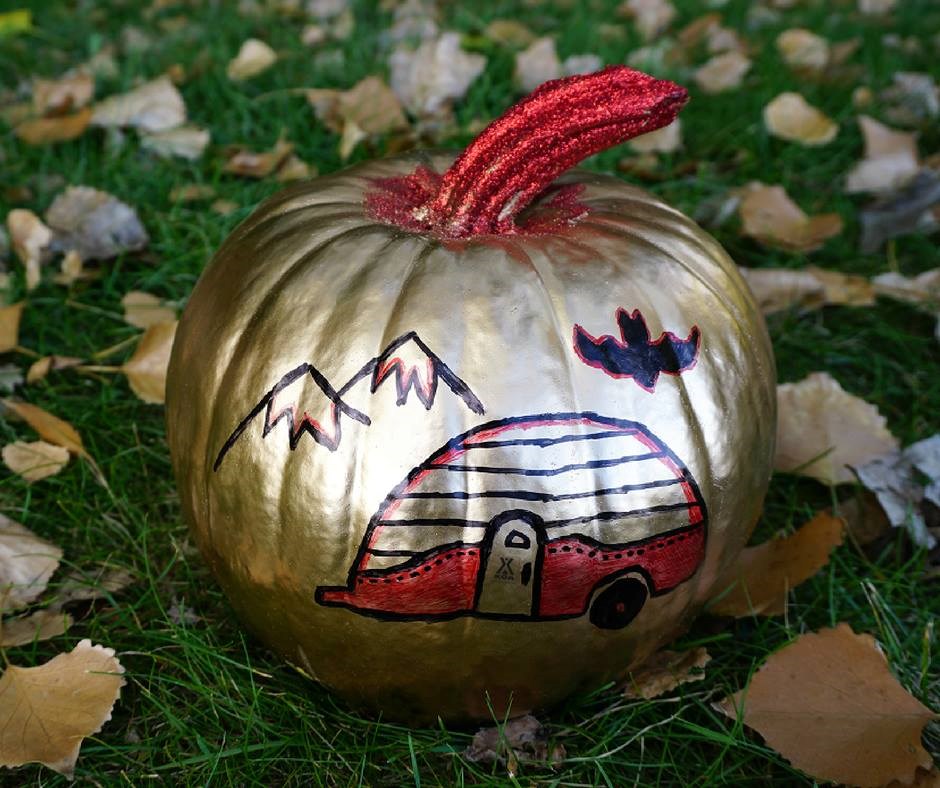 Glitter Pumpkins
Glitter
Mod Podge
Permanent Markers (Black, Red)
Small Foam Paint Brush
Spray Paint (Metallic Gold)
Newspaper or paper bags
Place the pumpkin outside on newspaper or paper bags. Spray paint the entire pumpkin with the Metallic Gold while making sure the wind blows in the opposite direction. Once the paint has dried, apply Mod Podge to the pumpkin stem using a foam brush and slowly pour glitter over it. The Mod Podge dries rather quickly, so make sure to cover the entire stem with glitter while the glue is still wet. Once dried, draw your design on the pumpkin using Permanent Markers and these Camping Pumpkin Templates.
For more camping pumpkin crafts, watch these videos:
Camping Pumpkin Carving Templates
Sure, you could carve a face in your pumpkin like the guy next door. But we think you'll find these KOA camping-themed carving templates a whole lot more interesting — making your jack o' lantern the talk of the neighborhood.
Download Pumpkin Carving Templates Here
---