Camping & Campgrounds Near Austin, TX | Top Sites to See in Austin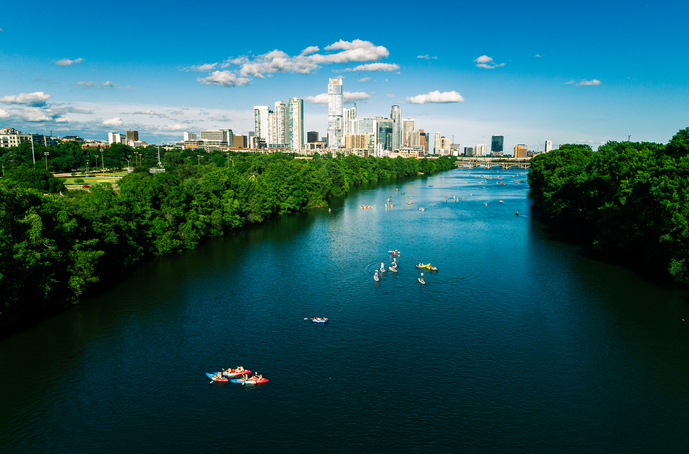 Camping Near Austin
Austin is a thrumming metropolis where you can enjoy fantastic culture, friendly locals, great live music and some of the best food you've ever had. The Texas state capital is an urban hotspot, but not far from downtown Austin you'll find rolling hills and picturesque vistas perfect for campers looking to get away.
So, whether you need a home base from which to explore the ins and outs of Austin or you're looking to enjoy the natural beauty of Central Texas, camping in Austin with Kampgrounds of America is your best bet for a great vacation.
Places to Camp Near Austin, TX
Austin is teeming with arts, culture, restaurants and other attractions, and the campgrounds near Austin offer visitors even more benefits. Just minutes outside the city, you'll begin to see what attracted early settlers to Central Texas. From the rolling Hill Country to the banks of the Colorado River, enjoy a Texas-sized experience in the great outdoors at one of these KOA campgrounds.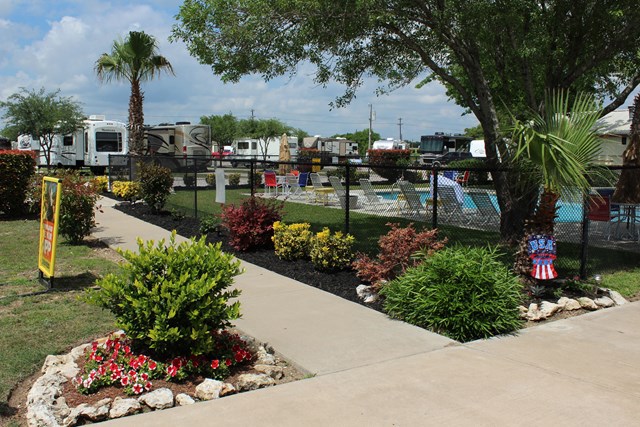 1. Leander / NW Austin KOA Holiday
If you're planning a family trip to Austin, you need a campground that has something for all ages. Relax at the Leander / NW Austin KOA Holiday campground in northwest Austin. You'll be shocked that just minutes from downtown is a relaxing camping experience complete with nearby scenic trails, wildlife and gorgeous vistas. This campground offers a little something for everyone:
Plenty of kid-friendly features including a playground, sandbox, tetherball and more
Refreshing saltwater pool with waterfall
Large, open dog park specifically designed for your four-legged friends
Lots of lodging options for every kind of camper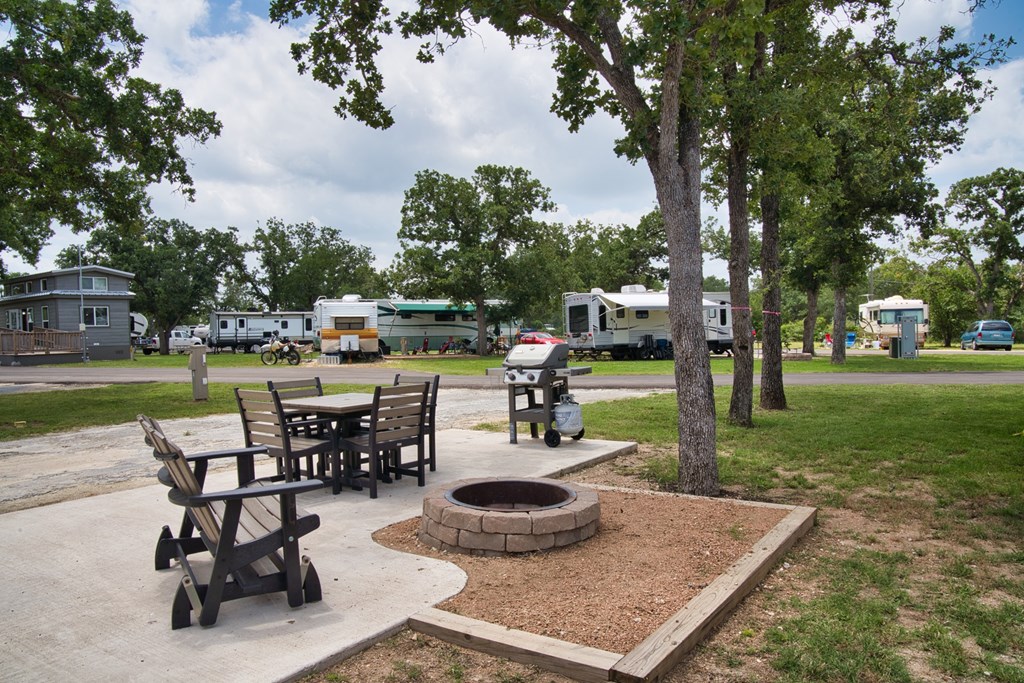 2. Austin East KOA Holiday
Whether you're looking to enjoy some RV camping in Austin or you want to get cozy in a Deluxe Cabin complete with your very own bathroom, Austin East KOA Holiday gladly caters to all kinds of campers. While only minutes from downtown Austin, you'll still get a taste of the Texas great outdoors that surrounds this lovely campground. Be sure to take a peek at the genuine Texas longhorns grazing out back as you enjoy this location's great amenities, including:
Heated or cool swimming, depending on the weather
Full hook-up RV sites
Fast WiFi to keep you connected
Comfortable clubhouse where you can watch the big game
5 Top Attractions to Check Out in Austin
As the capital of the "Lone Star State," Austin is filled to the brim with cultural attractions, interesting sites, a thriving arts scene and, of course, outstanding eats. Here are just a few destinations you're sure to love during your time in Austin:
1. Texas State Capitol Building
Enter the largest capitol building in the United States with beautiful architecture and rich history — plus, it's free to enter. So, even the most budget-friendly visitors can enjoy this must-see attraction.
2. Mount Bonnell
Get a great view of the entire city of Austin plus the Hill Country and nearby Colorado River. Mount Bonnell has been attracting visitors since the 1850s, offering incredible, panoramic vistas of this gorgeous region.
3. Festivals of All Kinds
Austin loves to celebrate. In fact, almost every week, there's another festival commemorating the city's history, diversity or culture. From the Armadillo Christmas Bazaar to the Austin Food and Wine Festival, check to see if there's an area festival happening during your time in Austin.
4. Austin Vintage Steam Train
Journey back in time as you explore Austin's gorgeous Hill Country aboard a genuine steam train. You'll never forget your adventure on the rails.
5. LBJ Presidential Library
Camping is a great time to sit down with a good book. Luckily, you can check one out on your trip to Austin at the LBJ Presidential Library. Located at The University of Texas at Austin campus, the library is one of 14 presidential libraries administered by the National Archives and Records Administration (NARA).
Stay at a KOA Campground Today
Get the entire family excited for a trip to Austin by booking a stay at a convenient KOA campground. With the perfect location to the city, as well as the amenities you want, you can ensure a fun and relaxing trip for everyone. Make a reservation today!
---