Breathtaking bucket list hikes can take many forms. A short boardwalk nature trail through a forest grove or over a marsh teeming with wildlife could wield an unforgettable encounter with nature. Longer routes through unique terrain offer time for contemplation and observation. While challenging routes up mountainsides tempt with the promise of breathtaking views from the top. Look into the following hikes and determine if they make the grade for your bucket list.
Looking for North America's Best Hikes? Try These 6 Scenic Hiking Trails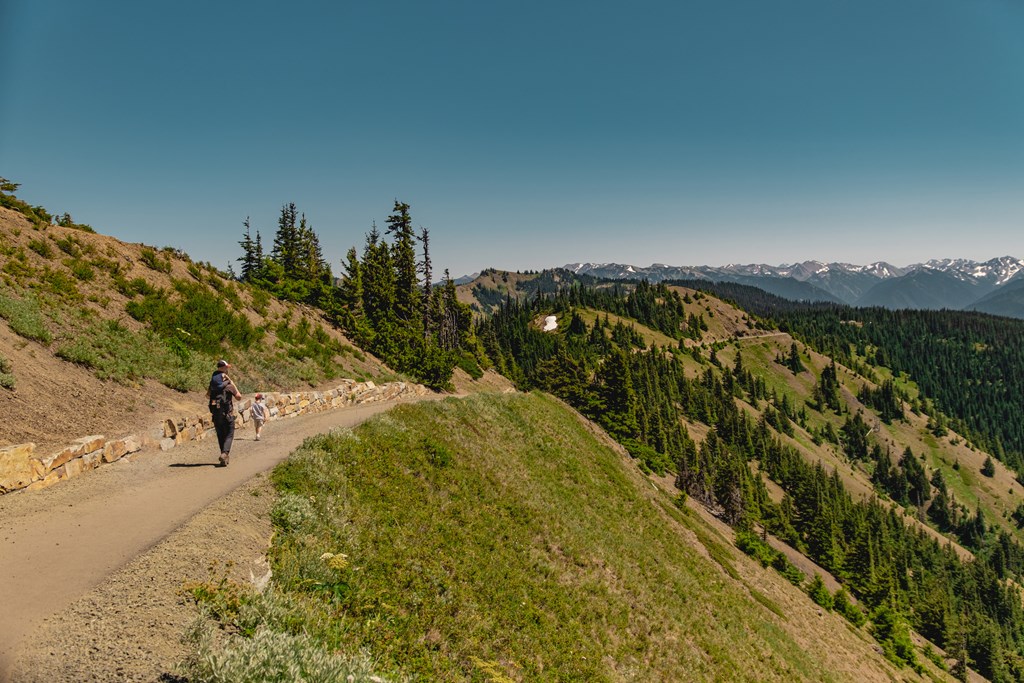 1. Olympic National Park, Washington
Breathtaking landscapes are at every turn when traversing Olympic National Park's diverse Pacific Northwest ecosystems in Washington state. Choose from Mount Olympus' glacier-covered peak, moss-draped rain forests, and colorful tide pools at Pacific Ocean beaches. Opportunities to hike through these wild places are plentiful.
Hurricane Hill Nature Trail
Take Hurricane Ridge Road, Port Angeles entrance, and park at the end of the road where the Hurricane Hill Nature Trail trailhead starts. The 1.6-mile-long trail is wheelchair accessible for the first half mile, so park visitors of all abilities can enjoy the grandeur of the snow-capped mountain ridges rising along the trail.
Spring and summer bring wildflowers and grasses to the trailside, and winter a tramp through snow. Hike the fir tree-covered mountainside while taking in the panoramic views of the deep valley below and snow-capped mountain ridges across the way.
Nearby KOAs
Olympic Peninsula / Port Angeles KOA Journey
Bay Center / Willapa Bay KOA Holiday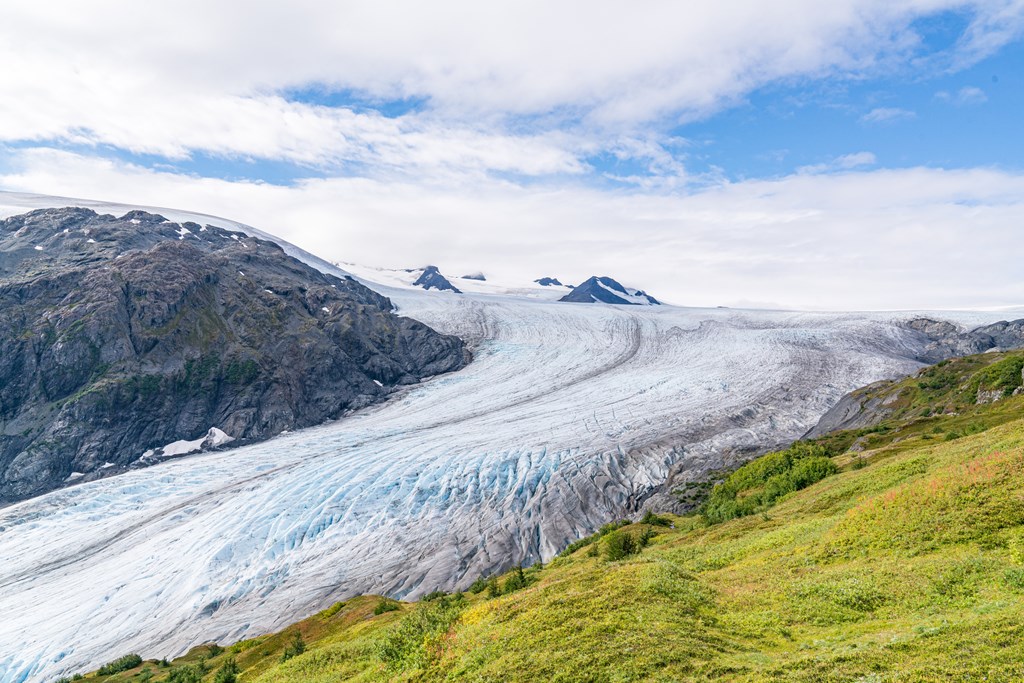 2. Kenai Fjords National Park, Alaska
Wonder at the icy vastness of Alaska's Kenai Fjords National Park all year long. The park's many glaciers stem from Harding Icefield, shaping the land under them as they recede and flow. Spot wildlife like bears and goats on land, bald eagles, and puffins by air.
Harding Ice Field Trail
Drive the Herman Leirer Road from Seward to the Exit Glacier Nature Center by car most of the year and snowmobile come winter. Short trails from the nature center have different views of the glacier, but Harding Ice Field Trail gets above the tree line for breathtaking views of the massive ice field. The 8-mile roundtrip trail quickly gains about a thousand feet in elevation per mile. You don't have to hike very far to get a new perspective of the rugged glacier-chiseled mountainsides and weather-sculpted ancient ice.
Nearby KOAs
Seward KOA Journey
Homer / Baycrest KOA Holiday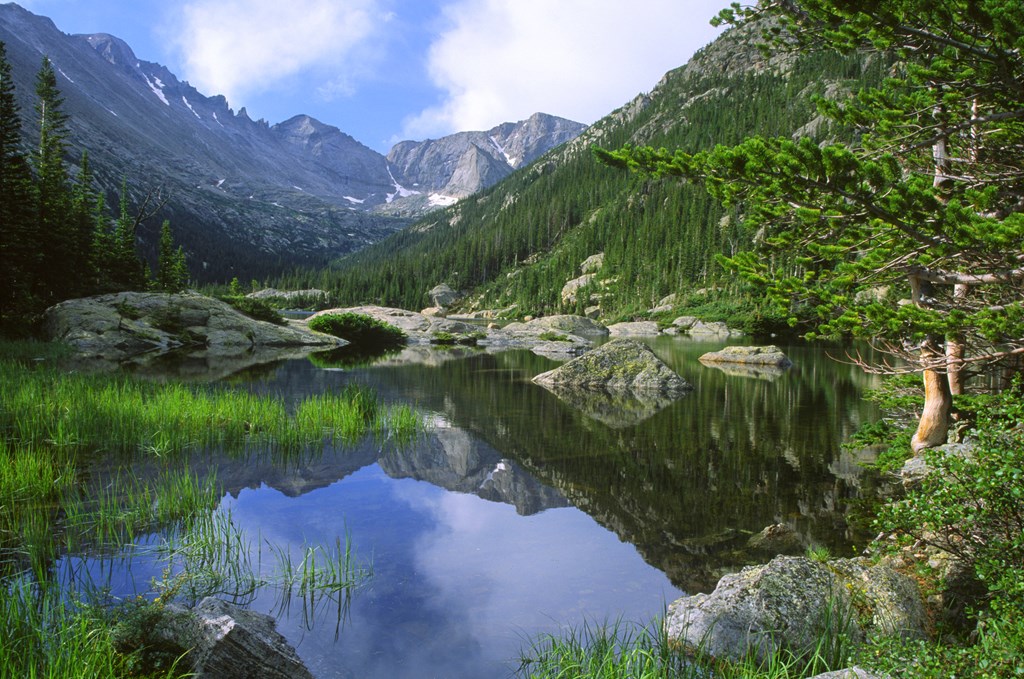 3. Rocky Mountain National Park, Colorado
Deciding where to hike in Colorado's Rocky Mountain National Park is a difficult choice. There are so many beautiful places to choose from, including meadows full of wildlife, wooded alpine lakes and streams, and snowy mountain peaks. And the time of year matters, too. Will you snowshoe in winter or take brisk walks through the aspens and cottonwoods in fall when the leaves turn golden?
Hike to Mills Lake
Several hiking destinations stem from the Glacier Gorge Junction Trailhead east of Flattop Mountain. Stroll around the Bear Lake nature trail or opt for an ascent into the mountains.
Take the Mills Lake Trail for a 5-mile round-trip trek. Pause to watch Glacier Creek gush down Alberta Falls. Once you get to Mills Lake, see the surrounding mountain peaks and pine trees reflected on the clear alpine water. Take in the fresh cool air and spend some time amongst nature before heading back.
Nearby KOAs
Grand Lake / Rocky Mountain National Park Journey
Estes Park / Rocky Mountain National Park KOA Holiday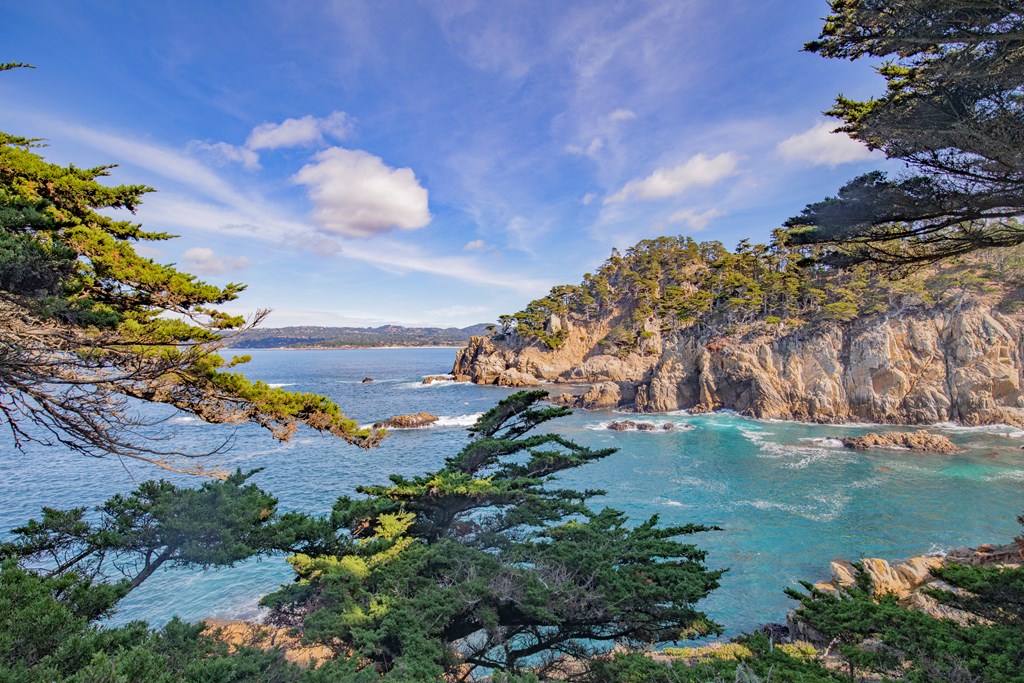 4. Point Lobos State Natural Reserve, California
Just south of Carmel, California, lies the breathtakingly stunning Point Lobos State Natural Reserve jutting into the Pacific Ocean. The park's Cypress Grove is a popular spot for visiting Monterey's iconic windswept trees and Whalers Cabin Museum for learning about the area's whaling history. The reserve's dense interior coastal forest meets coastal cliffs, coves, and bluffs overlooking an ever-changing seascape.
The Perimeter Trail
Trails meander through the meditative coastal woods, but the real action is along the reserve's ocean bluffs. Take the South Shore Trail to skirt the shoreline, hike down to coves' exposed tide pools or sandy beaches, then find a bench to watch the tops of kelp forests sway under the waves. Watch for sea otters playing in the protected waters and a wide variety of birds enjoying the coastal refuge.
Nearby KOAs
Moss Landing KOA Express
Salinas / Monterey KOA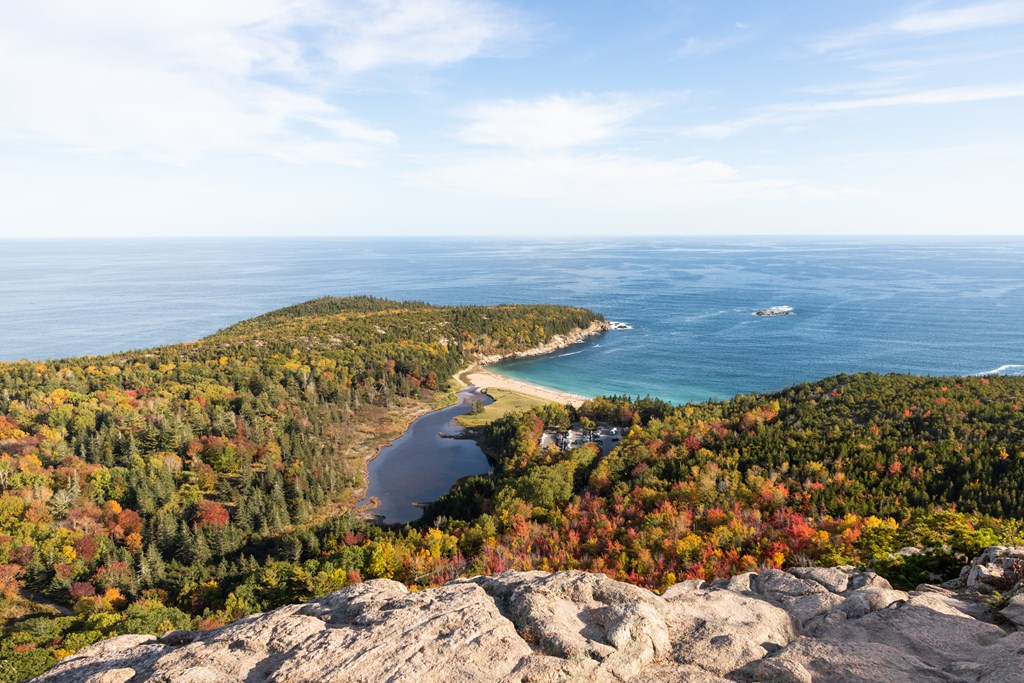 5. Acadia National Park, Maine
Natural wonders abound along Maine's Atlantic coastline in Acadia National Park. Visitors can watch the sunrise from granite mountain tops, see fall colors walking forested carriage roads, and spot seals and porpoises at play. Choose to relax on a sandy beach, go for a boardwalk stroll over a marsh, or challenge yourself to climb a granite cliff face.
Beehive Loop
This trail is for those looking for a challenge with a breathtaking view for reward. The hike is a 1.4-mile round trip and could take a few hours to complete, considering the difficulty level and coastal sightseeing. Access Beehive Loop from Bowl Trailhead.
Granite staircases, rock scrambles, and iron rungs are used to scale the 450-foot cliff. Once at the top, enjoy views of beachgoers below on Sand Beach, waves crashing at Thunder Hole, and Gulf of Maine seascape.
Nearby KOA
Bar Harbor / Oceanside KOA Holiday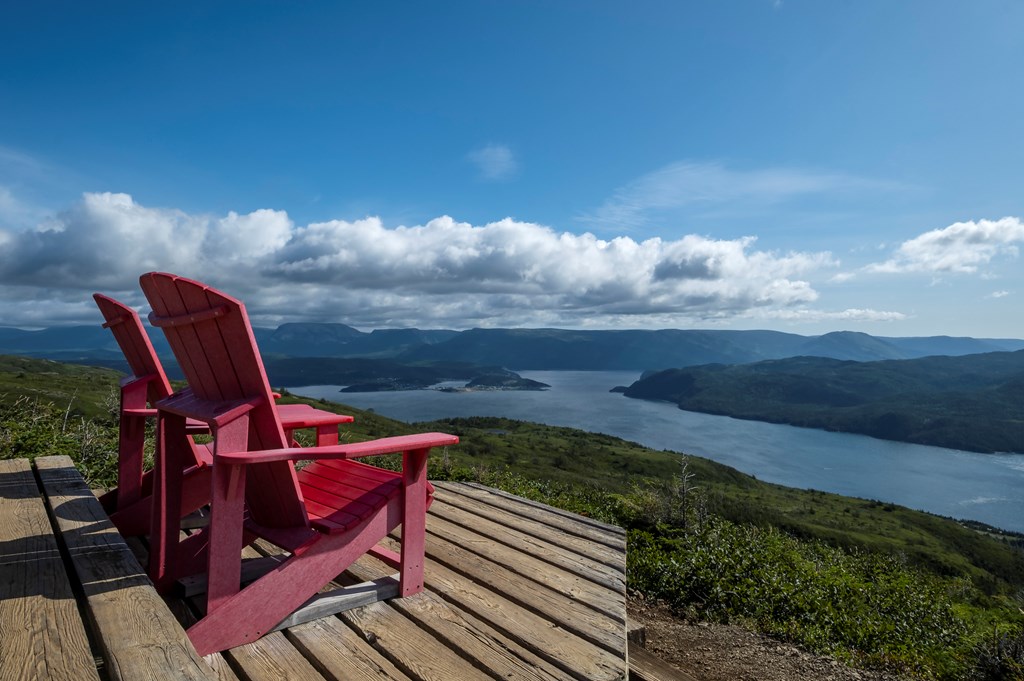 6. Gros Morne National Park of Canada, Newfoundland
Gros Morne National Park of Canada is home to wild coastal mountains and cliff-surrounded fjords. Explore the beaches, marshes, and forests by road, boat tour, or foot. A great way to see it all is hike to a high point and watch the park's moody natural drama unfold before you.
Lookout Hills Trail
Ascend Partridgeberry Hill from the Woody Point Discovery Center on the Lookout Hills Trail. You'll encounter some steep points along the way helped by boardwalks winding up the hill. Coastal grasses and trees line the way to the hilltop plateau. Notable park features are highlighted from the top, Bonne Bay below, across to Gros Morne Mountain and the exposed earth glacial-carved geologic site, Tablelands.
Nearby KOA
Gros Morne / Norris Point KOA Holiday
---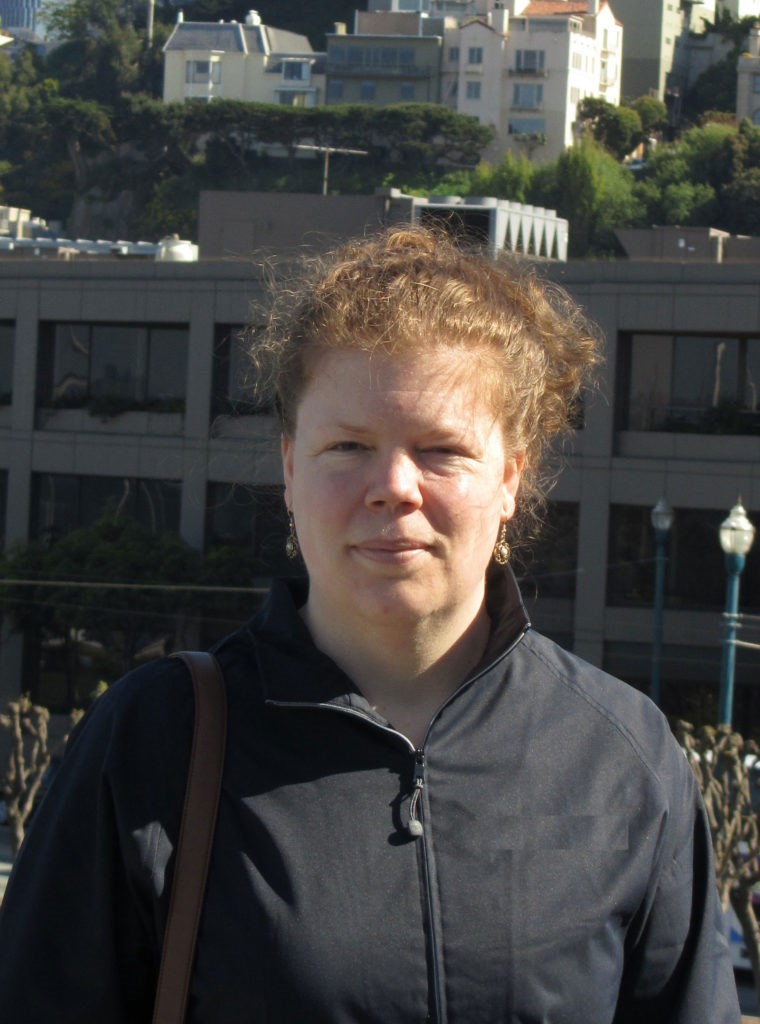 Eva Barrows is an accomplished San Francisco Peninsula freelance writer and book editor. She writes for regional magazines like PUNCH and Edible Silicon Valley and was editor-in-chief of Live&ThriveCA magazine. She founded the online literary journal Imitation Fruit in 2007 and has enjoyed promoting fellow writers and artists ever since. Read more of her travel writing at www.evabarrows.com.