What makes theme parks like Disneyland so much fun? The themes! Whether they take us back in time or to a foreign country, they're an escape from everyday life. But if you're not fond of paying theme park prices or waiting in long lines, why not visit a themed city or town? In Cleveland, rock and roll is a religion. In Cooperstown, it's baseball. And in Christmas, Florida? You have a good chance of running into Santa Claus at the post office. In fact, the U.S. is home to a long list of themed towns. From a Dutch-inspired town in Iowa with hundreds of thousands of tulips to a town in Wyoming where horses might outnumber residents, here are a few themed towns worth checking out if you get the chance.
Visit Pella, Iowa
1. Pella, Iowa
Just 45-minutes southeast from Des Moines is this charming small town, pop. 10,000. It's where Wyatt Earp grew up. But what really makes Pella stand out on the map is its status as "America's Dutch Treasure." Originally founded by Dutch immigrants, today its historical village is home to 21 Dutch-themed buildings including a puppet theater, a wooden shoe cobbler shop and a blacksmith shop. The town also boasts the country's tallest working windmill. In Sunken Gardens, you'll find a smaller, decorative windmill and even a pond in the shape of a wooden shoe. But perhaps the biggest reason to come to Pella is for its annual tulip festival in early May. Catch hundreds of thousands of tulips in full bloom and you can watch parades, Dutch dancing, Dutch singing, cheese market demonstrations and even the crowning of the Tulip Queen at the annual Tulip Time festival.
KOAs Nearby
Newton / Des Moines East KOA Journey
Visit Mayberry
2. Mount Airy, North Carolina
Walking in downtown Mount Airy is like stepping into an episode of "The Andy Griffith Show" (albeit in high def and living color). This charming town of 10,000 was actually the inspiration for Mayberry. Today, popular attractions include the home where Andy Griffith was raised, his elementary school auditorium – which is now the Andy Griffith Playhouse – and of course, the Andy Griffith Museum. You can even take a squad car tour of town. Eat breakfast at Barney's Diner, get your hair cut at Floyd's Barbershop, have lunch at Walker's Soda Fountain and pick up snacks for the road at Opie's Candy Store. Diehard fans will want to visit in September during Mayberry Days.
KOAs Nearby
Fancy Gap / Blueridge Parkway KOA Journey
Visit Wisconsin
3. New Glarus, Wisconsin
Switzerland is always in the top three on lists of the most expensive countries to visit. Fortunately, you don't need a lot of money, or even a passport, to see a slice of Swiss life. Just head to New Glarus, a town of 2,000 located about 25 miles southwest of Madison. It was originally settled by Swiss immigrants (from Glarus in Switzerland) who left behind a legacy now known as "America's Little Switzerland." It's where you can visit the Swiss Historical Village to see what Swiss pioneer life was like, admire authentic chalet-style architecture, satisfy your sweet tooth at a Swiss chocolate "haus," shop for souvenirs at Esther's European Imports and even hear Swiss-German being spoken on the streets. Visit New Glarus in 2020 when it turns 175 years old and hosts special events.
KOAs Nearby
Milton KOA
Tupelo CVB
4. Tupelo, Mississippi
Elvis Presley may have spent his final years in Memphis, but it was 100 miles southeast, in Tupelo, where the king of rock and roll spent his formative years. Today, this town of almost 40,000 pays homage to its most famous former resident with a number of Elvis-themed attractions. For starters, there's the Elvis Presley Birthplace Museum, the Elvis Presley Center and even a self-guided tour around town to 12 places where a young Elvis discovered guitar and spent much of his time. Travel through the first week in June to see the Elvis Presley Festival which attracts fans from all over the world.
KOAs Nearby
Starkville KOA Holiday
Leavenworth Chamber of Commerce
5. Leavenworth, Washington
This Bavaria-themed village of 2,000 people is just a 2-hour drive west of Seattle. Although it's in the Cascade Mountains, because of its Bavarian architecture, it's easy to feel like you're in the Alps. Unlike New Glarus, Leavenworth isn't Bavarian-themed because it was founded by German immigrants. Instead, the theme comes from a campaign in the 1960s to attract more tourists. Today, it attracts more than a million annual visitors who come mostly to enjoy the abundance of outdoor recreation opportunities in the area. Of course, many also come for Oktoberfest – National Geographic recently recognized it on its list of 10 best Oktoberfests – and for Christmas. The Travel Channel deemed it one of the "most Christmassy places in America."
KOAs Nearby
Leavenworth / Pine Village KOA Holiday
Visit the Santa Ynez Valley
6. Solvang, California
Just 130 miles north of L.A., nestled in the fertile Santa Ynez Valley, sits this Danish-themed town with street names such as Copenhagen, Fjord and Kronborg – a reference to the castle in Denmark where Hamlet is supposedly set. Solvang – which means sunny field in Danish – was founded by Danish-Americans in 1911. Today, most visitors come to spend time at the 100+ wineries in the region. Of course, they also visit the Danish Village which is home to Hamlet Square and dozens of boutique shops and galleries that help give Solvang it's "Little Denmark" nickname. In September, the town hosts Solvang Danish Days where there's a Viking encampment, an aebleskiver (pancake pastry) eating contest and plenty of LEGOs – the brand is based in Denmark – to play with. The best part? Admission is free!
KOAs Nearby
Santa Margarita KOA
Avila / Pismo Beach KOA
Travel South Dakota
7. Deadwood, South Dakota
Deadwood is so synonymous with the Old West that it had its own series on HBO. The show centered around the dramatic lives of the unruly town's most infamous former residents. They included Calamity Jane, Seth Bullock and Wild Bill Hickock – all three of whom are buried in Mount Moriah Cemetery, a stop on Deadwood's many historic tours. Of course, no trip to Deadwood (pop. 1,300) is complete without catching the daily shooting of Wild Bill in Saloon No:10 and in the summer, the Main Street Shootout. But perhaps the best way to immerse yourself in the Old West theme is to attend an 1876 Mystery Dinner where you can help solve a local crime.
KOAs Nearby
Deadwood / Black Hills KOA
Sean Pavone
8. Helen, Georgia
Georgia is nearly 5,000 miles from Germany. But that hasn't stopped the tiny Blue Ridge Mountain town of Helen from becoming a mini Bavaria. Like Leavenworth, adopting a theme was a marketing ploy to attract more visitors. Like Leavenworth, it worked. Today, Helen is the third-most visited "city" in Georgia after Atlanta and Savannah. Helen's population is just over 400. Still, with its cobble-stoned streets and the style of architecture you'd only expect to see in the Alps, it's well worth seeing. Come next October when it hosts its 50th annual Oktoberfest where you can drink German beer during the day and then waltz (or polka) the night away.
KOAs Nearby
Murphy / Peace Valley KOA Holiday
Courtesy of Visit Cheyenne
9. Cheyenne, Wyoming
Wyoming is the Cowboy State, so it's no surprise Cheyenne feels like the cowboy capital of the world. Even if you don't visit during the summer when it hosts the world's largest outdoor rodeo, you can still see plenty of cowboys, cowgirls and their horses year-round. Visit the Cowgirls of the West Museum, shop for shoe souvenirs at the Boot Barn, take a horse-drawn carriage ride downtown or ride a horse at the nearby Terry Bison Ranch. As "America's Railroad Capital" Cheyenne is also the town to visit if you like trains. There are several you can ride – including a bison train tour – and no trip to Cheyenne is complete without stopping by the old Union Pacific Depot. It's now home to a railroad museum, a brewpub and the town's visitor center.
---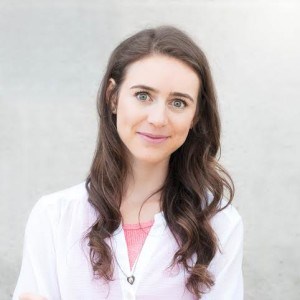 Katie Jackson is a writer and media specialist based in Montana's Big Sky Country. Living and working everywhere from New York to Nicaragua, Katie is no stranger to adventure. When she's not traveling the world (or writing about it!) she's busy chasing after a Leonberger named Zeus. Follow Katie's travels on Instagram @katietalkstravel.

---