Straight off the assembly line, most RVs are pretty cookie cutter. They don't vary too much stylistically within their class, and neutral color schemes are definitely the norm. Still, where many people see a perfectly fine RV, others see a blank canvas. These creative types like to push the boundaries of design by incorporating themes to make the RVs of their dreams. After all, who says the only vehicle that can stop traffic is a flashy sportscar or the Oscar Meyer Weinermobile? From a Coca-Cola-inspired GMC GadAbout to an Alaskan camper that would look perfectly at home in outer space and even a motorcycle-motorhome hybrid, here are a few fun themed RVs and campers catching the eyes of passersby.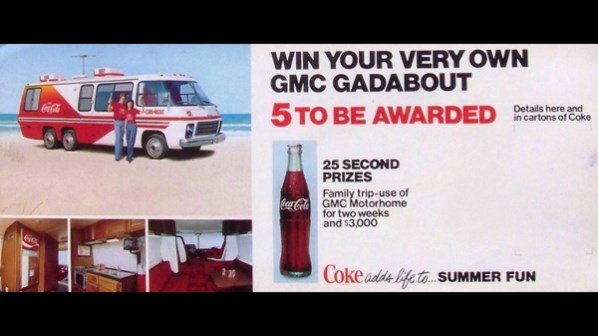 1. It's OK if you've never heard of a GMC GadAbout. There are only a handful in existence and all were commissioned by Coca-Cola in the late 1970s. In 1977, the brand gave several Coca-Cola-themed GadAbouts away in its Travelstakes sweepstakes. The retail value at the time was $40,000. One of these actually ended up being featured in an episode of "Pawn Stars." Like its exterior, the GadAbout interior featured plenty of Coca-Cola signage. It also boasted red shag carpeting and a fridge designed to look like one of the company's signature vending machines. According to Coca-Cola, after the sweepstakes, GMC built another 45 Coca-Cola-inspired motorhomes. In other words, you do have a chance of seeing one on the road. Or at the very least, on TV.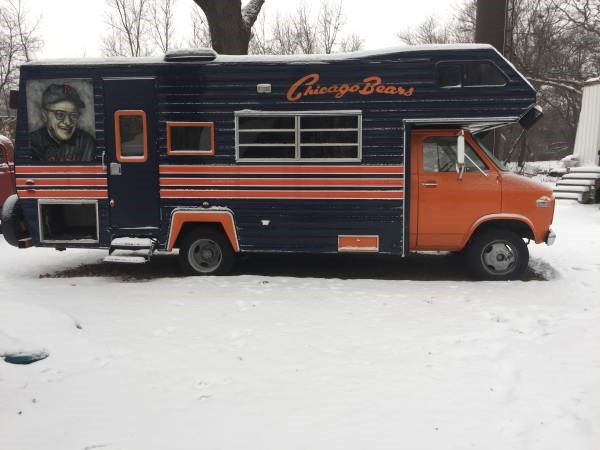 2. In 2017, The Comeback reported on a Craigslist listing for the ultimate tailgating RV, at least if you were a Chicago Bears fan. The asking price for the 1977 Coachmen was only $3,000. Its custom paint job on both the exterior and interior featured the Bears' colors: navy blue, white and burnt orange. On its exterior, the RV had airbrushed portraits of the Bears' mascot and one of the team's most beloved running backs, Walter Payton. We don't know who bought it, but hopefully it found a new home with a diehard Bears fan.
3. Picture a red rocket on its side, put it on wheels and you have one of the most talked-about campers in Alaska. The Atomic Camper, which has its own Facebook page with more than 5,000 likes, is a 16-ft. custom build designed by a plane crash survivor who now camps in it with his wife. Yes, the backstory of this tiny solar-powered trailer is fascinating. According to an interview with the Anchorage Daily News, the owner chose the atomic theme since he grew up during the Cold War era and "everything was atomic" back then.
4. A clever play on words might be the best part about this University of Michigan-themed RV. Its name, "HarV" comes from Jim Harbaugh, head football coach at the University of Michigan. In 2017, it was listed for $40,000 on Facebook. The current asking price is $34,000, and the listing has nearly 6,000 shares. The description of the 1995 Gulfstream Sunsport reads:
Custom 33ft HarV. Wood floors. Tile bathroom. White captain's chairs. For sale in Lansing. Ready now. 71k Miles. New Rooftop AC And Thermostat. Granite Bar. Brand new windshield aug 2017.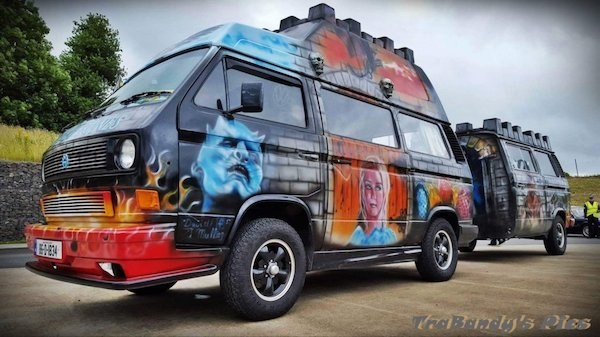 5. "This is one camper not for shy and retiring types," reads a 2017 article describing this "Game of Thrones" custom camper and campervan. Its last known location was in Ireland where it was listed on a local Craigslist-type website, DoneDeal, for about $19,000 USD. Even though it's an older model, a 1986 Volkswagon T25, it has modern upgrades including LED lights, new alloys and a new sound system.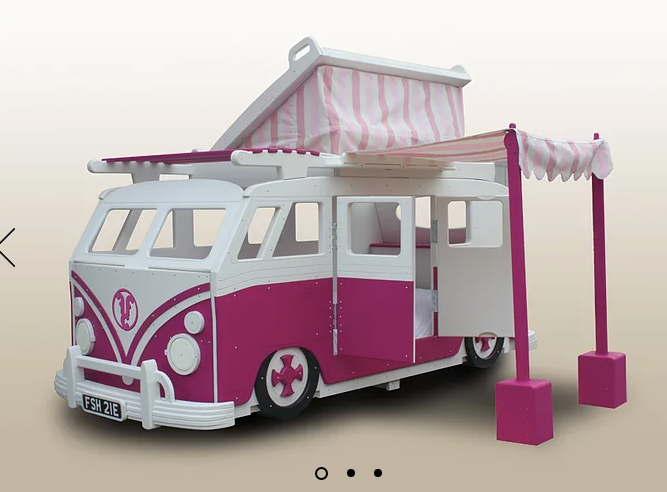 6. This next one is a bit backward. It's an RV-themed bed. But if your kids can't camp full time, it might make them more excited about bed time. U.K.-based design firm Fun Furniture Collection – which makes an array of vehicle-inspired children's beds including a Rolls Royce – offers its fun campervan beds in single, bunk bed and even pop-up designs. There's even a roof rack option for extra storage and add-ons include personalized license plates.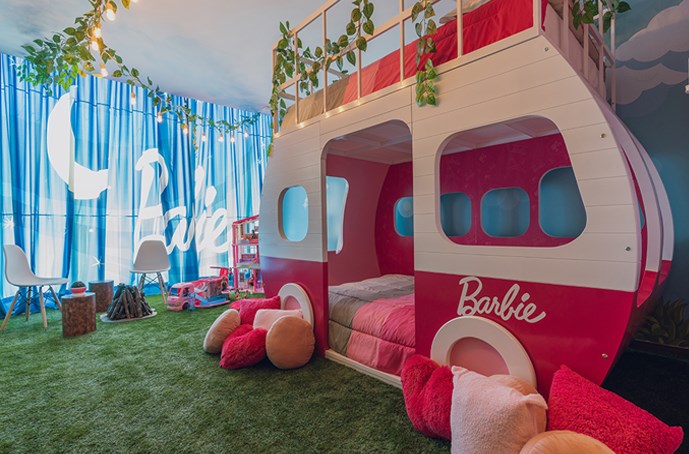 7. The downside of this new Barbie-themed camper is that you won't see it out on the road. The upside is that you can actually sleep in it if you find yourself south of the border. It's located in the Hilton Mexico City Santa Fe which partnered with Mattel for Barbie's 60th anniversary to turn one of its rooms into glamping central. But hurry. Barbie's beloved DreamCamper is only available through December. Rates start around $200/night.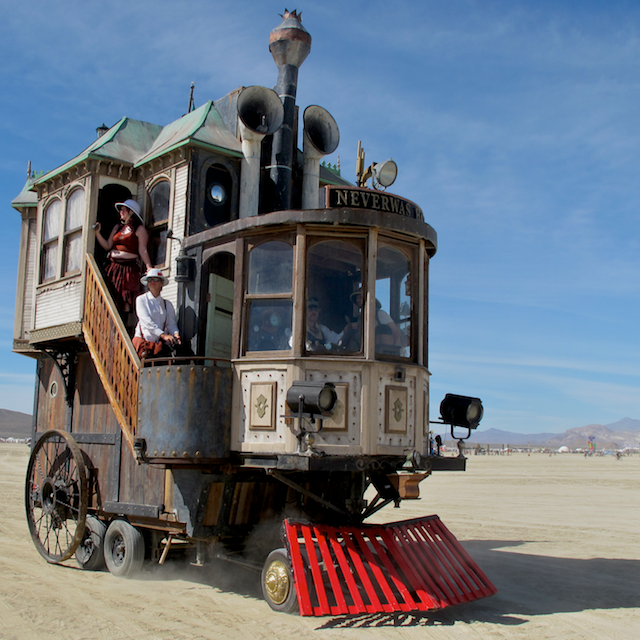 8. A Burning Man fixture for almost a decade, the whimsical Neverwas Haul is something you have to see to believe. It sounds crazy, but basically Obtainium Works built a 3-story Victorian house that resembles a train on the bed of a 5th wheel travel trailer. Currently, it's parked at Lyft Art Park in Las Vegas where it will be on display through the end of the year. After that, who knows where it will go? It's self-powered and perfectly capable of traveling.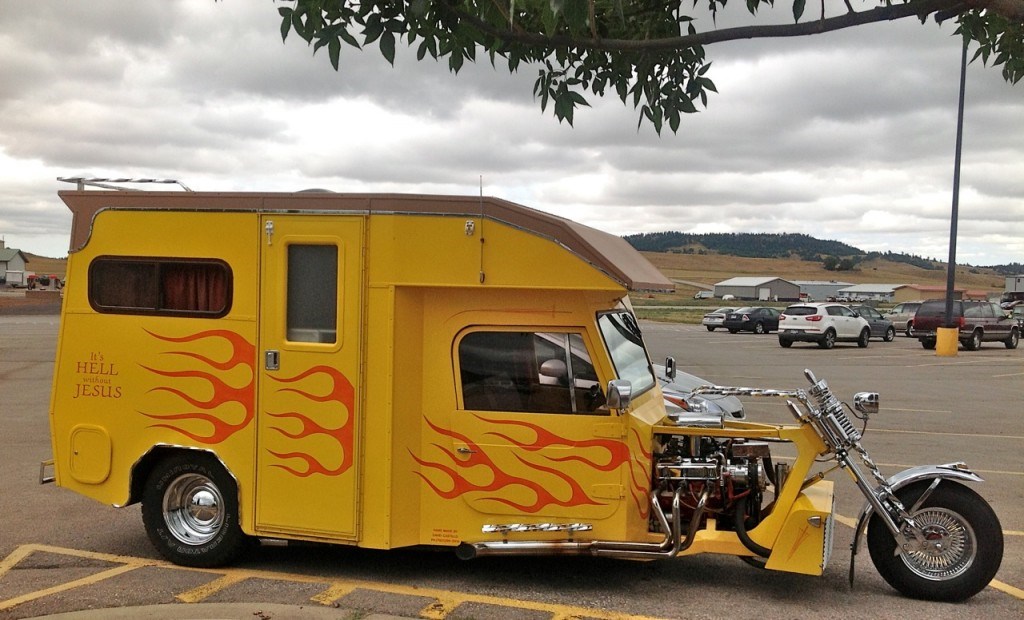 9. What do you get when you combine a Harley Davidson with a 5th wheel? David Castillo's head-turning motorcycle motorhome hybrid. According to RV Wheel Life, Castillo's wife Victoria said the vehicle – which is painted school-bus yellow with flame decals – is fuel-friendly. She also told RV Wheel Life that her husband, who works on bikes and trikes at their home in California, designed another model with an enclosed-cab and air conditioning. It's called the Alaskan Cruiser.
---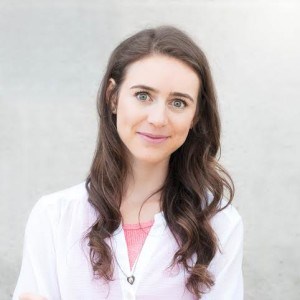 Katie Jackson is a writer and media specialist based in Montana's Big Sky Country. Living and working everywhere from New York to Nicaragua, Katie is no stranger to adventure. When she's not traveling the world (or writing about it!) she's busy chasing after a Leonberger named Zeus. Follow Katie's travels on Instagram @katietalkstravel.

---