Across the U.S., queer-friendly meccas are famously found in metropolitan centers like San Francisco, Miami, and New York, but in between the urban hubs, social progress is being made in America's smaller towns and cities as well. Even in places where you'd least expect it, from the Ozarks to the New Mexico desert, LGBTQ+ representation is loud and proud in the form of queer bars, queer-owned businesses, Pride events, and even just the simple gesture of a rainbow flag billowing outside a storefront. Follow the rainbow to these 9 queer-friendly small towns and cities in the U.S.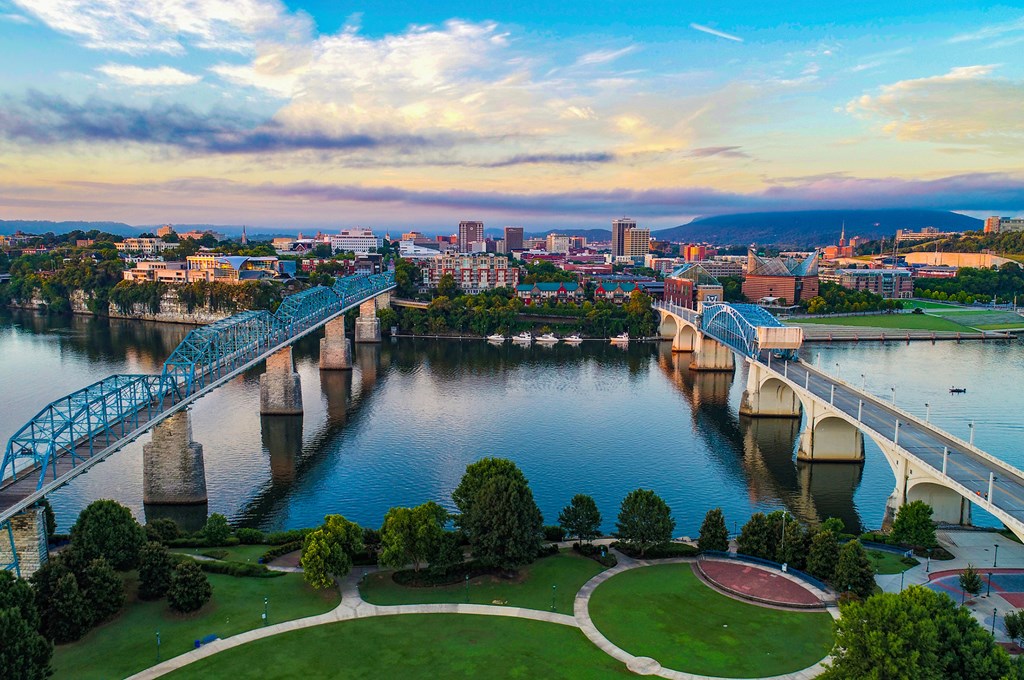 1. Chattanooga, Tennessee
As Tennessee's population continues to boom and diversify, much of that energy has been centered around larger cities like Nashville and Memphis, but on the eastern end of the state, the small city of Chattanooga is fostering its own sense of community. Known largely as an outdoorsy mecca, Chattanooga has also seen a major uptick in its restaurants, arts, hotels, and attractions of late, and that also extends to its increasingly LGBTQ-friendly atmosphere. The North Shore of the city is commonly regarded as the "gay-friendly" enclave, but this is one city where inclusion is felt throughout the town. Queer-owned businesses, like The Big Chill & Grill, Main Line Ink tattoo parlor, and Davis Wayne's restaurant, are joined by eccentric nightlife venues like Alan Gold's Discotheque, a welcoming church community, and resource centers like Nooga Diversity Center and Scenic City Trans Collective.
Nearby KOAs:
Lookout Mountain / Chattanooga West KOA Holiday
Chattanooga North / Cleveland KOA Journey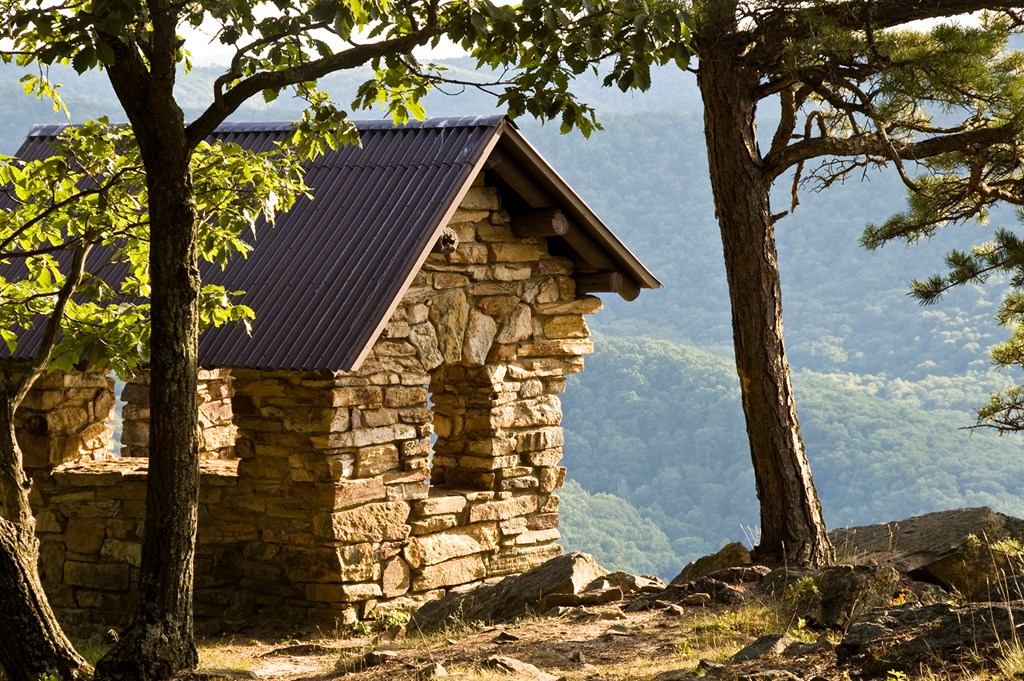 2. Lost River, West Virginia
West Virginia isn't typically top of mind when one thinks of queer-friendly vacation destinations, which makes the teeny town of Lost River such a pleasant surprise. Nestled in the eastern panhandle of the state, an easy road trip-distance from the likes of Richmond, Baltimore, and Washington, D.C., this unassuming mountain town has emerged as a quiet oasis for queer travelers looking for a break from city life. It's the rare tranquil slice of country that also happens to be vibrantly inclusive, where queer-owned businesses run the gamut from auto shops and farmers' markets to the Lost River Trading Post, a kind of modern general store loaded with artisan goods, art, décor, and food, including a small cafe with vegan sausage plates, ginger-spiced cookies, and frittatas made from farm-fresh eggs. While nightlife isn't really a thing in a town with a population of 2,700, be sure and get your cocktail fix at Guesthouse Lost River, a longstanding pioneer in the community, where same-sex couples are routinely in the majority of customers.
Nearby KOAs:
Harrisonburg / Shenandoah Valley KOA Holiday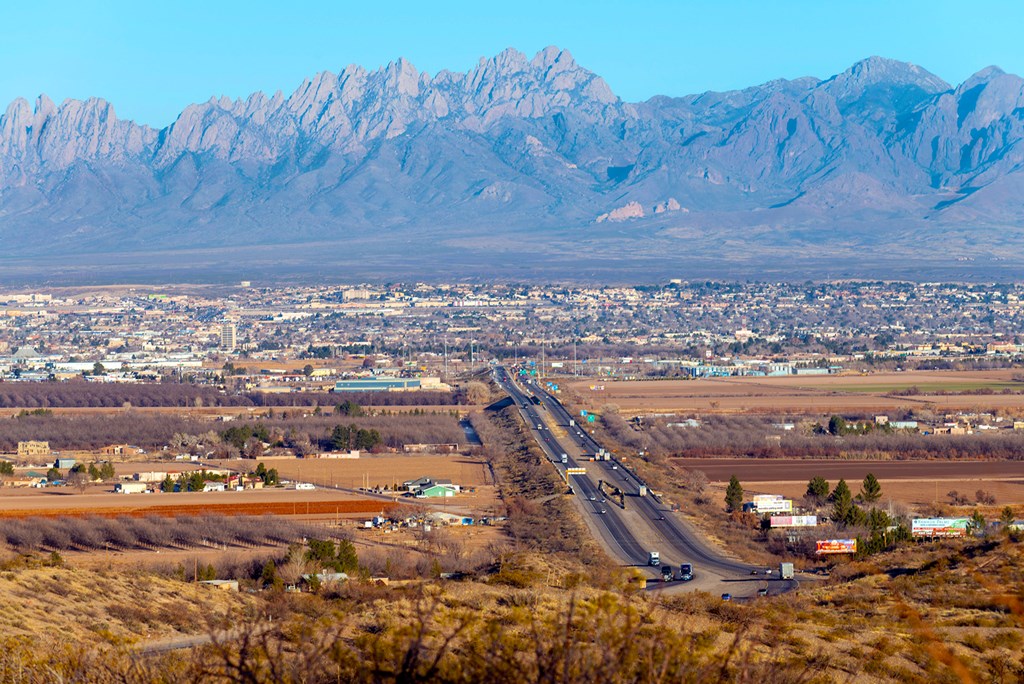 3. Las Cruces, New Mexico
New Mexico is widely regarded as a progressive and inclusive state, and those welcoming sentiments extend far beyond the confines of well-trod cities like Albuquerque and Santa Fe. On the southern edge of the state, Las Cruces proves underrated in more ways than one. Not only is the high-desert nature here astounding, but the general vibe of acceptance and queer generosity is palpable throughout the town. Throughout the historic city, queer-owned and queer-friendly businesses abound, from artsy cafes like The Bean and Boba Cafe to hallowed restaurants like La Posta de Mesilla and D.H. Leschombes Winery & Bistro. Las Cruses is home to Southern New Mexico Pride, a burgeoning Pride organization working to put on recurring and annual parades and picnics, while local entertainment and nightlife attracts a queer crowd at spots like the American Southwest Theatre Company, chic cocktail lounge Azul, and the Rio Grande Theatre.
Nearby KOAs:
Las Cruces KOA Journey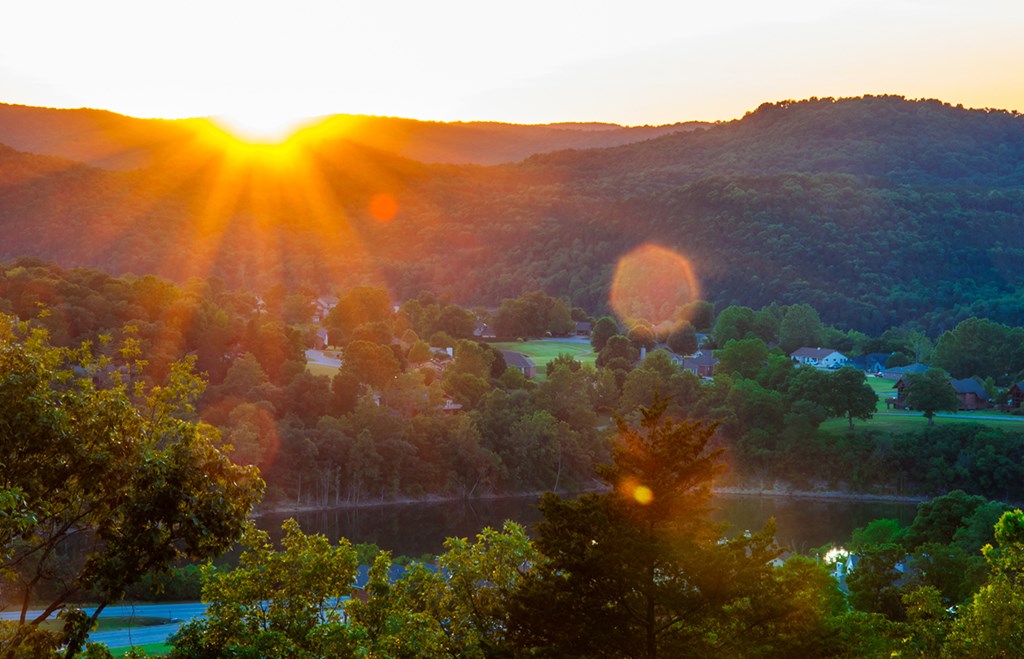 4. Eureka Springs, Arkansas
At every turn, this funky little mountain town in the Ozarks is full of colorful surprises — and it doesn't get any more colorful than the rainbow flags, murals, and stairways in downtown Eureka Springs. For a town of just 2,000, it's shockingly diverse and welcoming, with over 30% of the local population identifying as members of the LGBTQ+ community. Local shops, like Ladybug Emporium and Earthbound Trading Co. peddle rainbow-clad apparel and androgynous items, while Eureka Live is a huge surprise in its own right, as a massive gay nightclub in the heart of the city. Eureka's inclusive environment makes a lot of sense, considering it was the first city in Arkansas to endorse same-sex marriage in 2012, and it hosts periodic "Diversity Weekends" throughout the year.
Nearby KOAs:
Eureka Springs KOA Journey
Branson KOA Holiday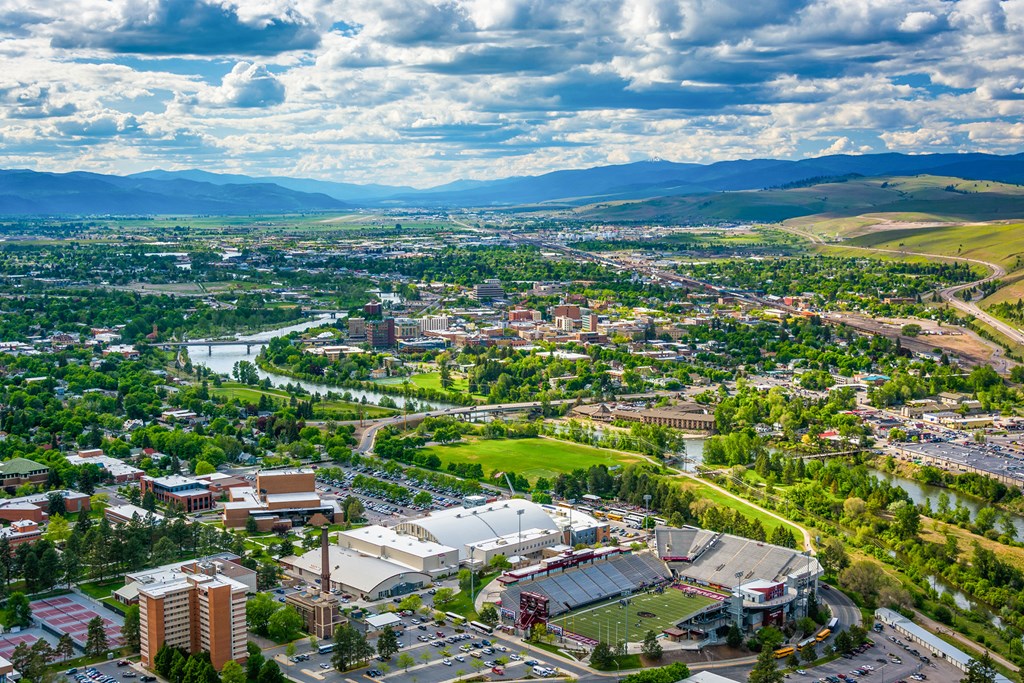 5. Missoula, Montana
Of all the surprisingly queer-friendly cities in Montana, Missoula takes top billing. Earning a full 100 points out of 100 by the Human Right Campaign as part of their Municipal Equality Index, the city ranks the highest of any other in the state for its inclusive LGBTQ-friendly vibe. That's thanks in part to its college town populace and the city's nondiscrimination laws extending to public housing and employment, plus the fact that local politicians are staunchly in support of such protections. This is also home to the Western Montana LGBT Community Center and a famously photogenic rainbow crosswalk at Pine and Pattee downtown. So not only is the city and the surrounding area naturally beautiful, but the local atmosphere is just as inspiring.
Nearby KOAs:
Missoula KOA Holiday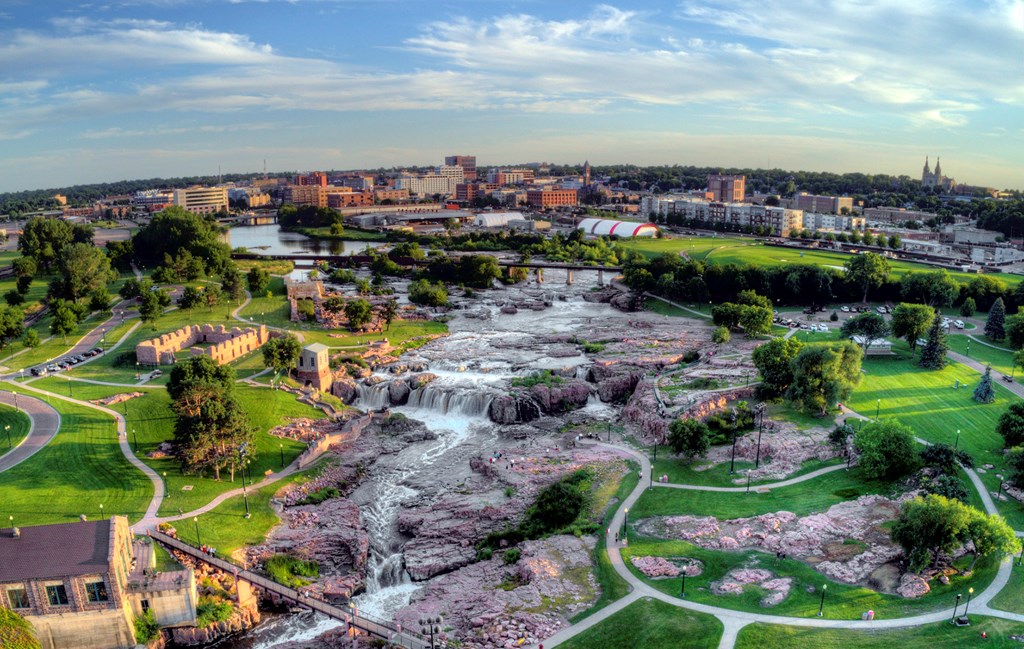 6. Sioux Falls, South Dakota
South Dakota doesn't just impress with its famous national parks and monuments, but it also exceeds expectations with its surprisingly robust queer scene and Pride festivities in the state's largest city, Sioux Falls. Located on the eastern side of South Dakota, summertime Sioux Falls Pride has emerged as an epicenter for queer communities in the surrounding area, growing by leaps and bounds year after year. Held annually in June, and symbolized by a heartwarmingly apt rainbow buffalo, it's easily the biggest Pride festival in the state, anchored by a downtown parade that's become a beloved pastime for families and attendees of all ages. The festival is supported by the Sioux Falls Center for Equality, which accents the parade with a week's worth of queer-centric programming and entertainment. Throughout the year, local businesses have become havens of queer-friendly socialization as well, like Club David, Full Circle Book Co-op, and colorful tiki bar The Hello Hi.
Nearby KOAs:
Sioux Falls KOA Journey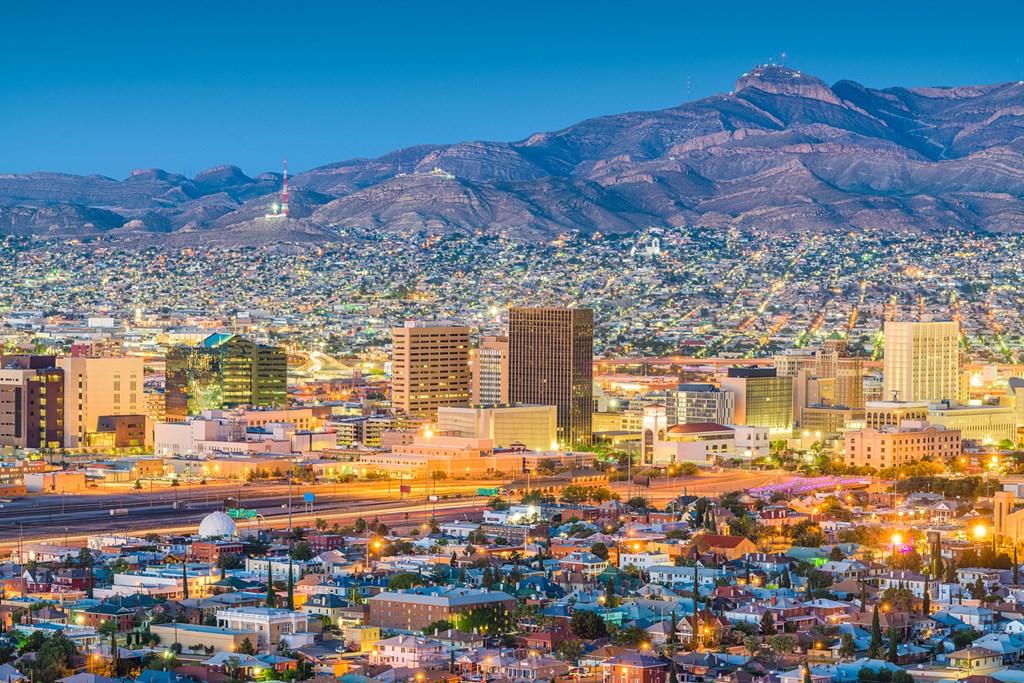 7. El Paso, Texas
In terms of socially progressive politics in Texas, most of the attention sticks to bigger liberal cities like Austin and Houston, but don't sleep on the smaller hubs like El Paso. Holding down the rainbow fort in west Texas, this Tex-Mex wonderland is home to Sun City Pride, an enduring (and ever-growing) organization that works to bolster LGBTQ+ inclusion and visibility in the region. Their biggest fete is the annual  El Paso Sun City Pridefest Block Party, held every June at downtown's Raves Club. But you need not wait 'til June to let your rainbow flag fly in El Paso, as the city is home to an area called Pride Square, a concentration of gay bars downtown, along with welcoming galleries, restaurants, shops, and hotels scattered throughout the increasingly diverse city.
Nearby KOAs:
Las Cruces KOA Journey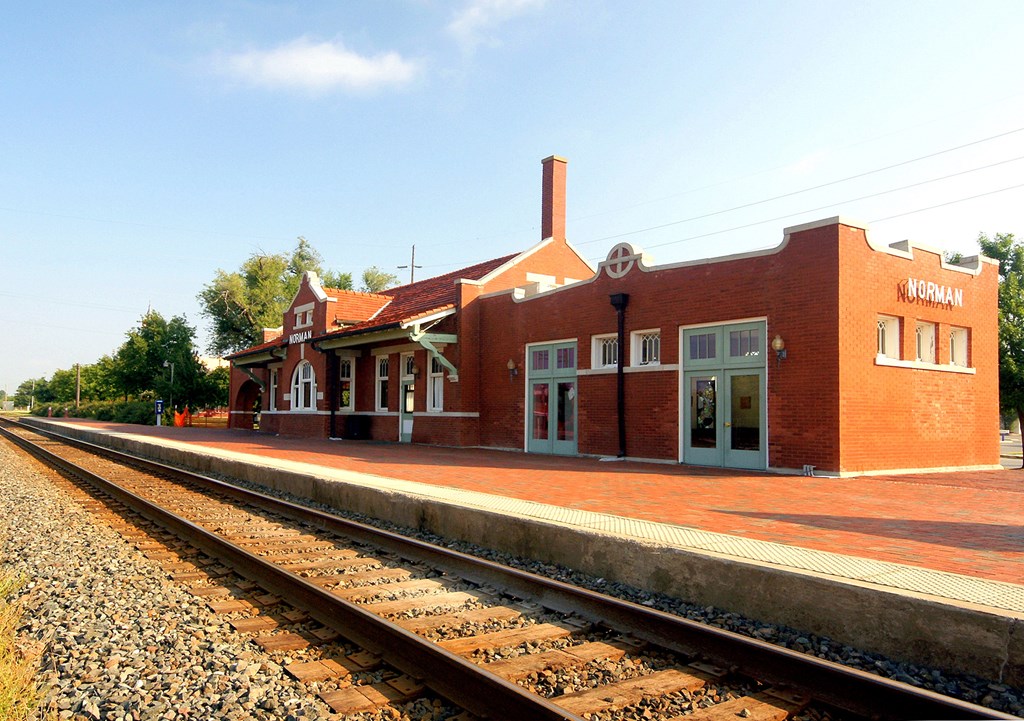 8. Norman, Oklahoma
In a state as notoriously red as Oklahoma, small cities like Norman shine like a beacon of inclusion and acceptance. A southern suburb of Oklahoma City, itself a surprising mecca of queer spaces and Pride events, Norman earns its rainbow colors from the fact that it's home to the enormous University of Oklahoma, a haven of diversity from all walks of life. Even before Oklahoma City or Tulsa, Norman was the first town in Oklahoma to pass nondiscrimination laws for LGTBQ+ people, and it holds its own Norman Pride Parade each spring. Due to its population and reputation, all businesses in the city feel generally queer-friendly, including artsy-funky Gray Owl Coffee, 405 Brewing Co., and Stash, a quirky shop stocked with rainbow-clad accessories.
Nearby KOAs:
Oklahoma City East KOA Holiday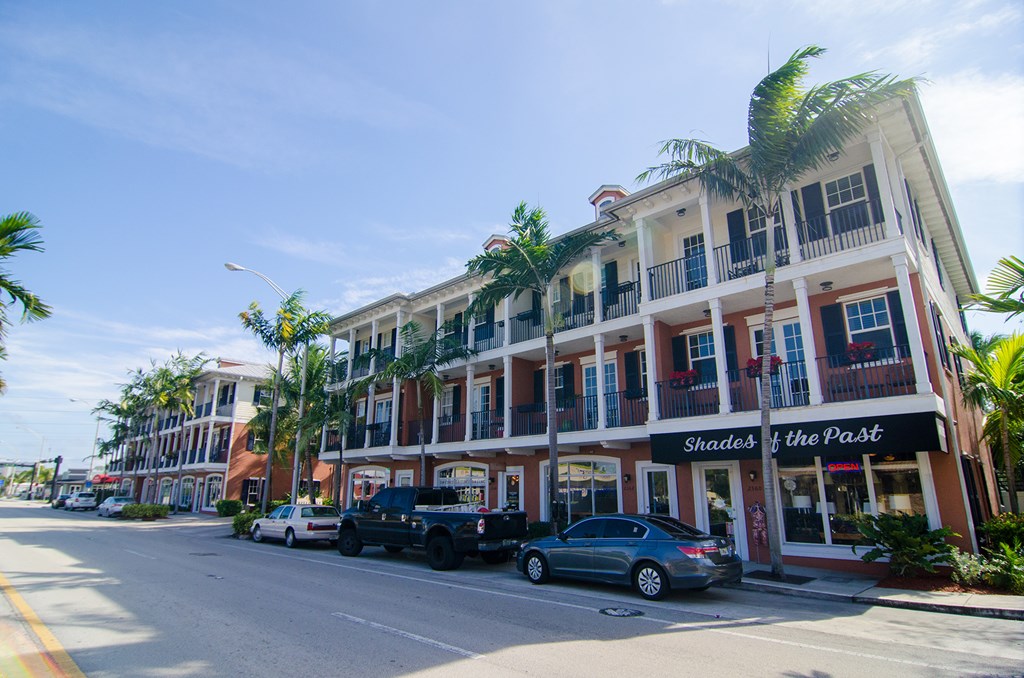 9. Wilton Manors, Florida
On the outskirts of Fort Lauderdale, and an easy 45-minute drive from Miami, it's not really surprising that the small suburb of Wilton Manors has a queer-friendly vibe. Rather, it's just a refreshing alternative for queer folks looking for something other than a clamorous and crowded South Beach nightclub. Up here, things feel slower and quieter — and just normal. In fact, Wilton Manors is second in the country in terms of per capita LGBTQ+ population, which means the small town is teeming with queer-owned businesses, Pride events, and nightlife all its own. This is most evident along Wilton Drive, a main thoroughfare lined with gay-owned shops, restaurants, and bars. It's also home to the annual Stonewall Pride Parade & Street Festival every June. But this being Wilton Manors, one Pride event per year will not suffice. Thus, Wicked Manors is an annual queer Halloween festival on Wilton Drive, filled with dancing, costumes, music, trick-or-treating, and drinks.
Nearby KOAs:
Hollywood KOA
Davie / Fort Lauderdale KOA Holiday
---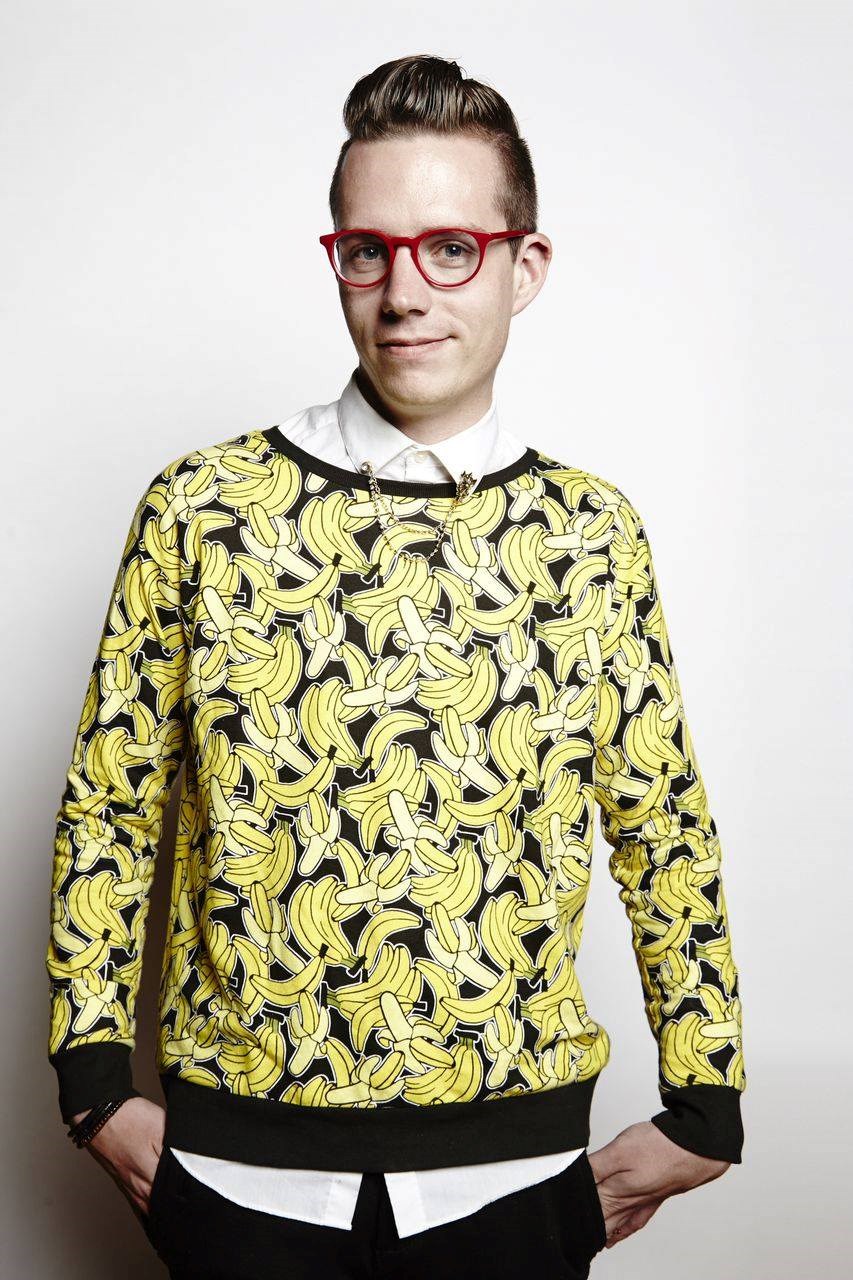 Born and raised in New Hampshire, Matt Kirouac grew up with a love for camping and the outdoors. Though he's lived in Chicago since 2006, he's always on the lookout for new adventures. He writes about travel and food for outlets like TripExpert, Money Inc, Upventur, DiningOut, Food Fanatics magazine, Plate Magazine and Zagat, and he currently serves as Chicago editor for What Should We Do?! He's the author of The Hunt Guides: Chicago (2016) and Unique Eats & Eateries of Chicago (2017).
---