If your body feels good and your mind is calm, chances are you're enjoying yourself and the camping experience. Keep stress away by planning the big things, like where you want to camp, reserve those must-do activities, and allow the spirit of discovery to lead the rest of the way. Here are some tips for feeling great in body and mind so you can enjoy camping to the fullest.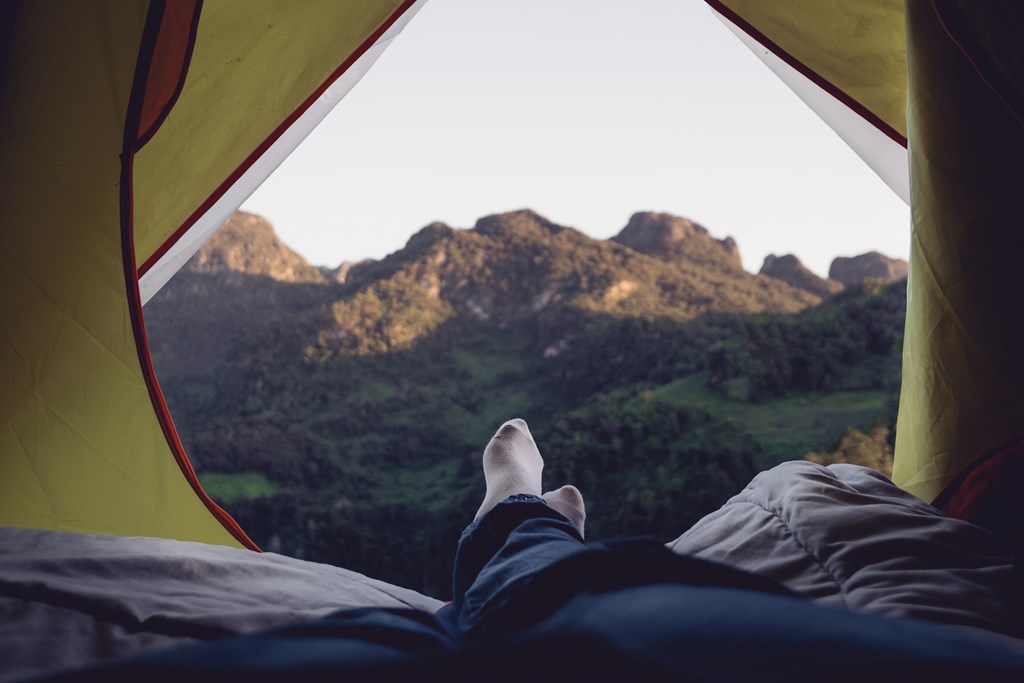 1. Comfortable Camp Sleeping Arrangements
The key to feeling great on any trip, especially camping, is getting a good night's sleep. Getting enough quality rest helps you stay alert throughout the day and concentrate on the fun activities you want to do.
Sleep Comfortably In a Tent
If you're going to tent camp, set your tent up for optimal sleeping comfort. Lay a tarp on level ground, then set up your tent on top to prevent "The Princess and the Pea" effect of rocks and foliage poking into the tent floor. Depending on how much support you need, choose a sleeping pad, an air mattress, or a camping cot to support you in your sleeping bag.
Sleep Comfortably In a Cabin, RV or Glampsite
With these options, you'll have a bed to sleep in. You can choose to use your sleeping bag or bring linens to make up the bed. It can get cold inside, so bring warm blankets or even a heated blanket to get cozy under. If you are sensitive to stiff sleeping surfaces, use a sleeping pad or blanket under you to support your body.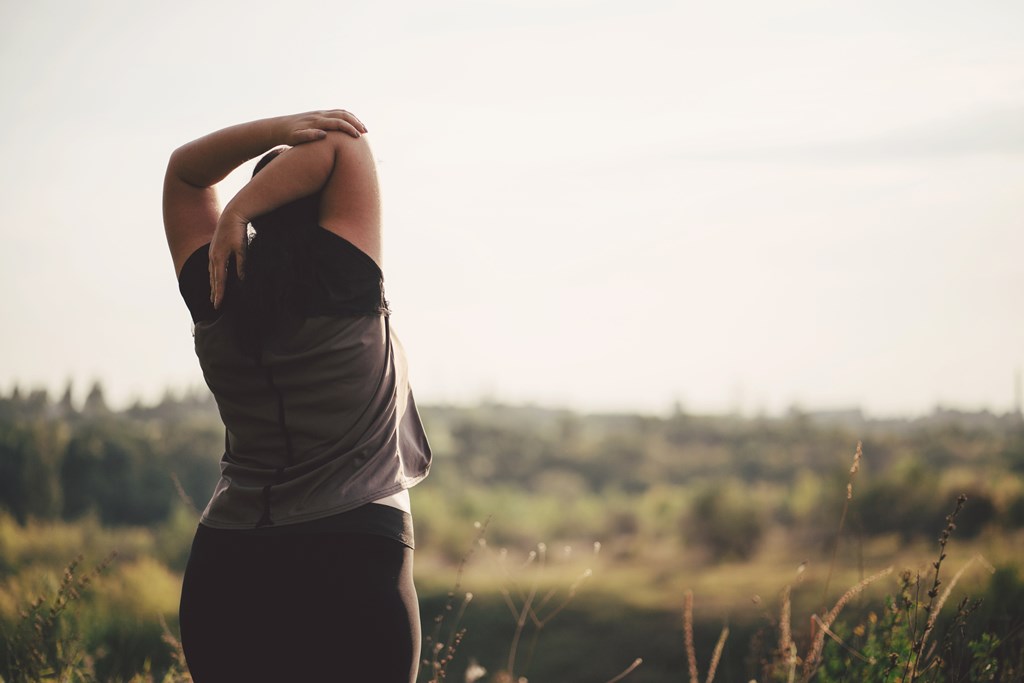 2. Morning Stretches
After sleeping on a new surface, your body may feel a little out of sorts. Doing a few stretches or yoga poses to work out any kinks can prepare you to enjoy the day's activities. Try a child's pose, and a few cat/cow poses to loosen and stretch your back. And focus on other parts of your body that may feel stiff with head rolls and leg stretches.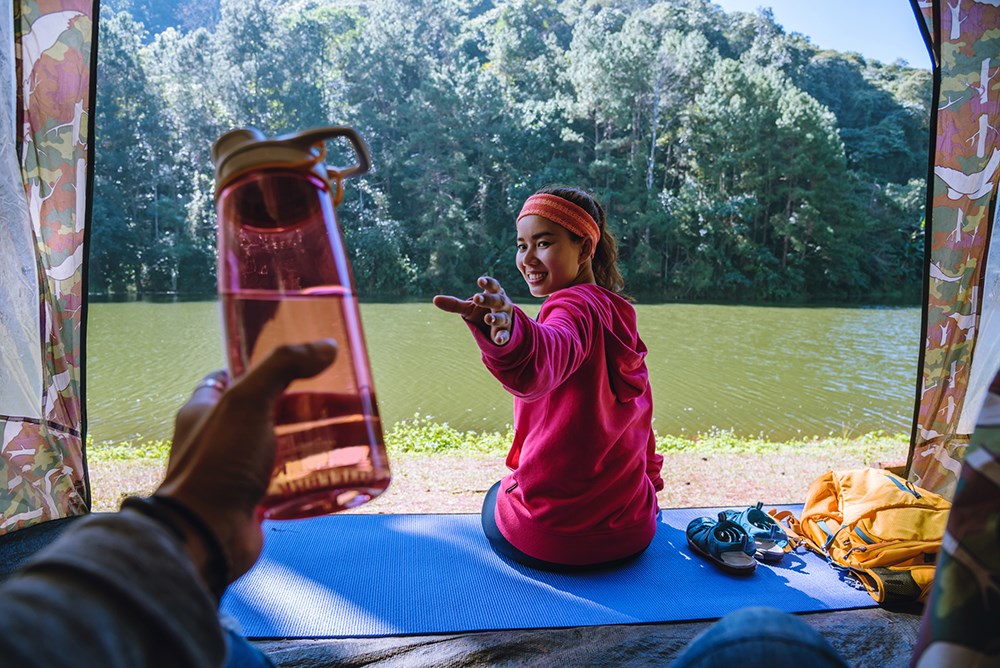 3. Stay Hydrated
Drinking enough water is vital to feeling great and enjoying your camping experience. When camping, you'll exert energy setting up the tent, rolling out sleeping bags, and going on hikes and other activities. The sun may even beat down on you, causing you to work up a sweat. Replenish that water at every turn to avoid dehydration. Drink up. Your body will thank you.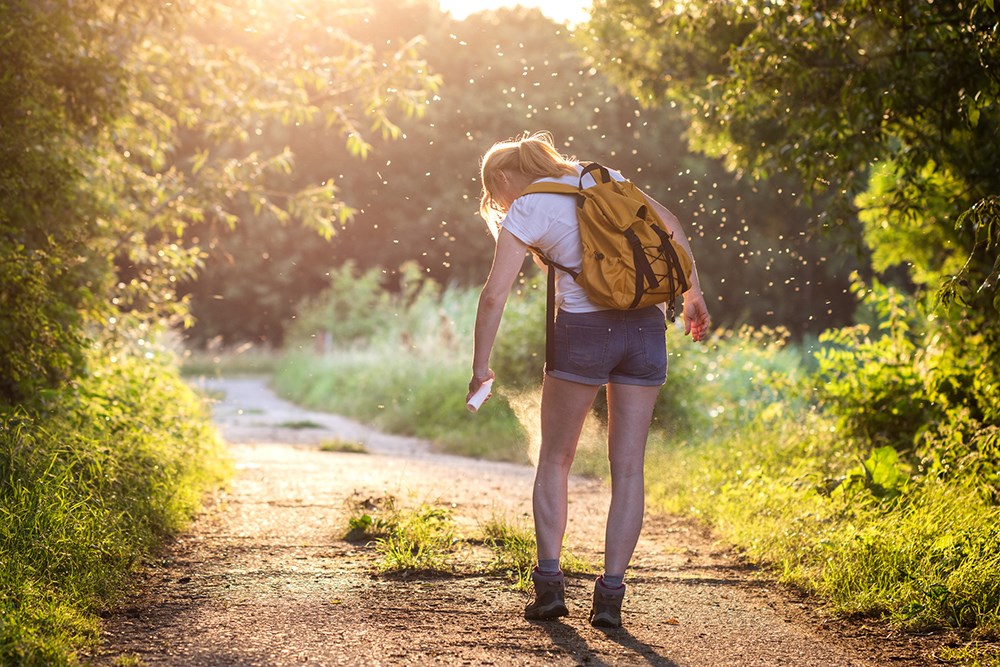 4. Insect Repellant
Camping brings you closer to nature and bugs. Most bugs you'll find while camping will leave you alone, and they're even entertaining to watch! But some insects are out for blood, your blood. To keep pesky mosquitos away and hitchhikers like chiggers and ticks, apply insect repellant with DEET and treat your clothing and gear with permethrin repellent. Yellow jackets can make cooking and eating outside difficult for fear of being bit or stung. Stuff strong-smelling dryer sheets around the perimeter of your campsite and around where you'll be cooking and eating to help keep them away.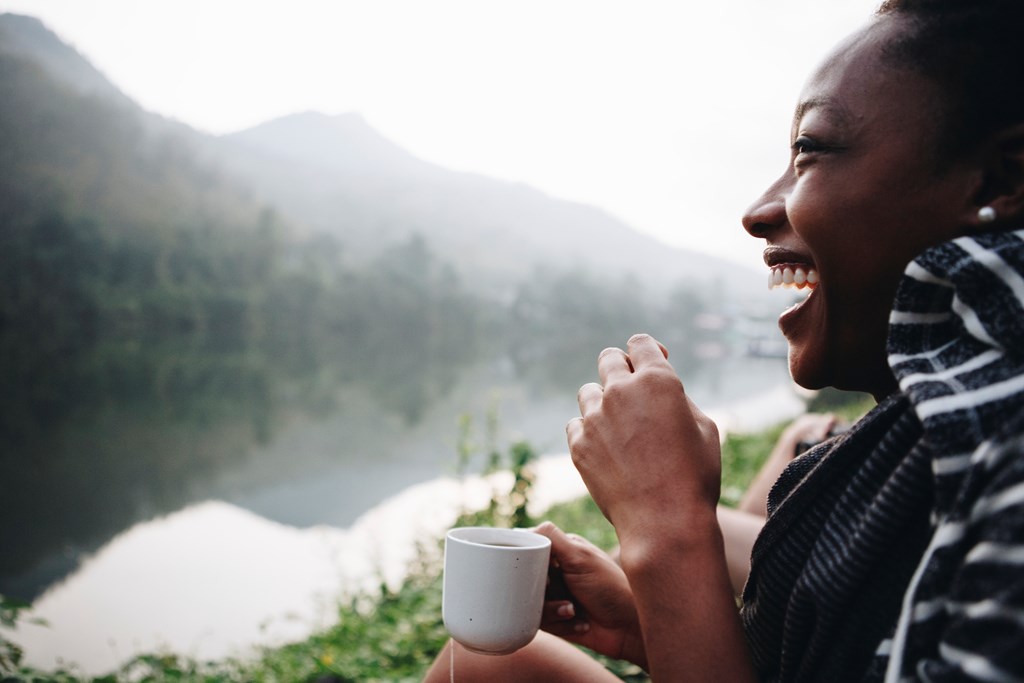 5. Plan to Be Carefree
When you camp, it's time to relax. Being spontaneous about the things you'll do helps you find joy in the moment. It's a great idea to book and reserve the can't-miss activities on your itinerary, but some of the best discoveries can only be made by being there. Plan the basics like reserving your campsite and transportation but let other experiences unfold before you.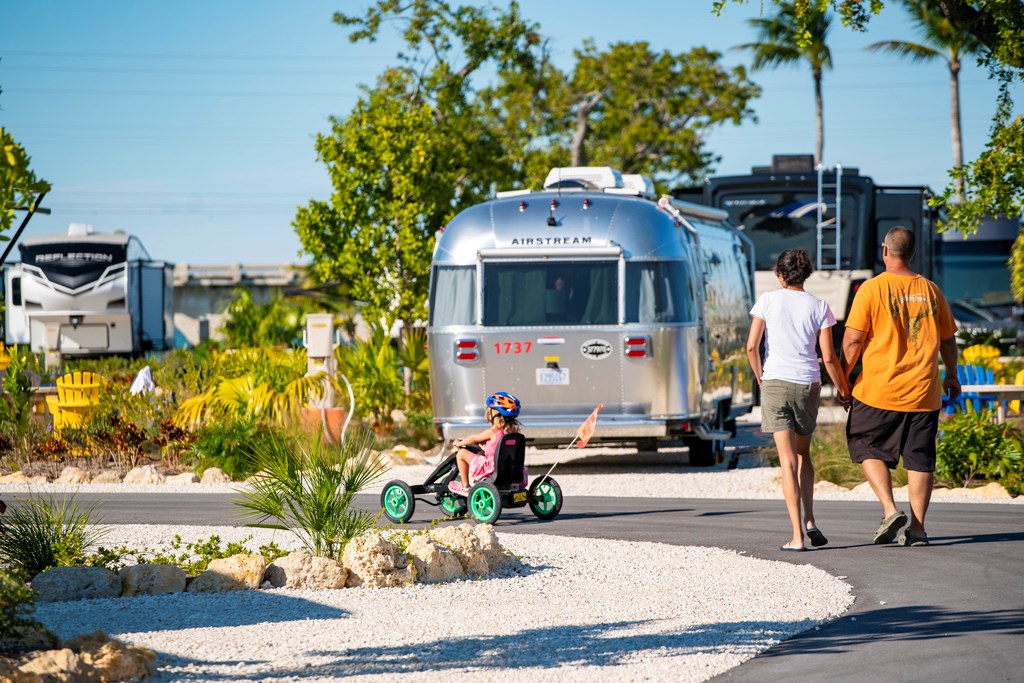 6. Stick Around Camp
Many KOA campgrounds have plenty of fun things to do at camp that'll keep you entertained all day. There's opportunity to be social over a friendly game of Frisbee or life-sized chess. Lounge poolside or relax in the hot tub surrounded by a nature-filled landscape. Rent bikes to explore all around the campground and attend an evening gathering of campers—maybe a music night or movie screening under the stars.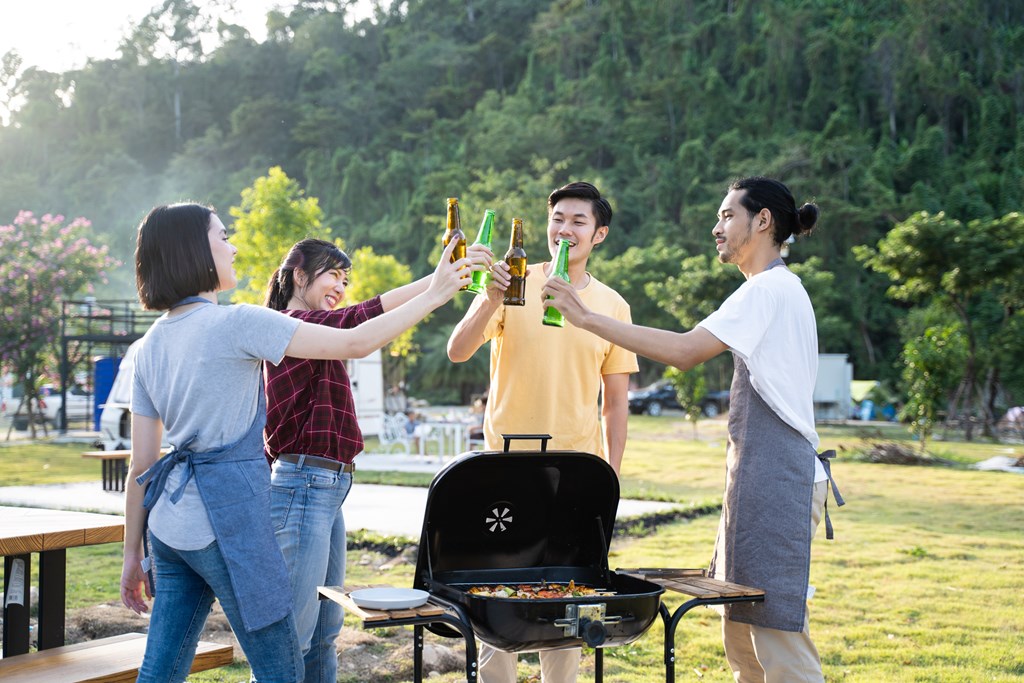 7. Try Something New
Feel a sense of accomplishment by trying new things while camping. It could be tackling a new camping skill or trying an activity you've always wanted to do. Doing something new, like cooking outside, takes some practice to get everything right. Don't worry if you still need more experience at the grill to master it but give yourself participation points!
8. Bring Your Pet with You
If bringing your pet camping will help you and them enjoy yourselves, then do it. Some KOA campgrounds are so pet-friendly that they have a special place for them at camp, KampK9. Dogs can run off-leash in a safe, designated space with access to bowls of clean water. If your pets make you smile, bring them camping too!
---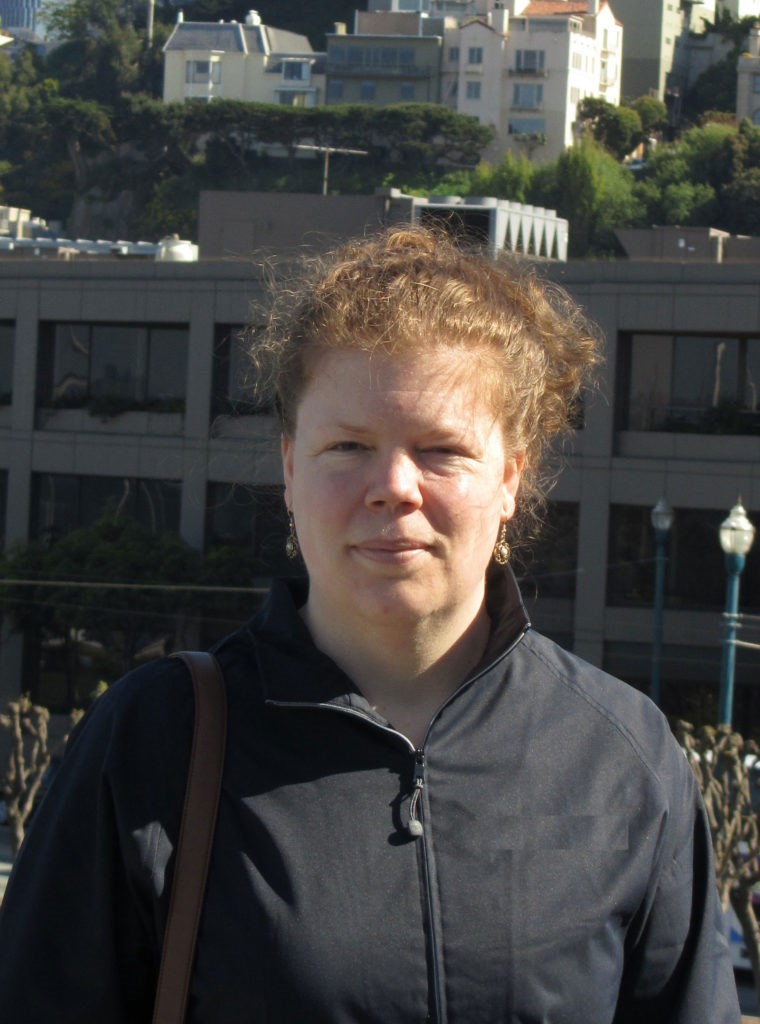 Eva Barrows is an accomplished San Francisco Peninsula freelance writer and book editor. She writes for regional magazines like PUNCH and Edible Silicon Valley and was editor-in-chief of Live&ThriveCA magazine. She founded the online literary journal Imitation Fruit in 2007 and has enjoyed promoting fellow writers and artists ever since. Read more of her travel writing at www.evabarrows.com.
---