Not everything that happened in the last 18 months was bad. While many wannabe campers were forced into quarantine, some of their favorite brands were busy designing new products. Camping is usually fun, but with these new products, the experience is easier, enhanced or ideally, both. From a product that promises a "20-foot-wide mosquito free zone" to a three-season sleeping bag with a trapezoidal design for "thermal efficiency," here are eight cool new products to up your camping game.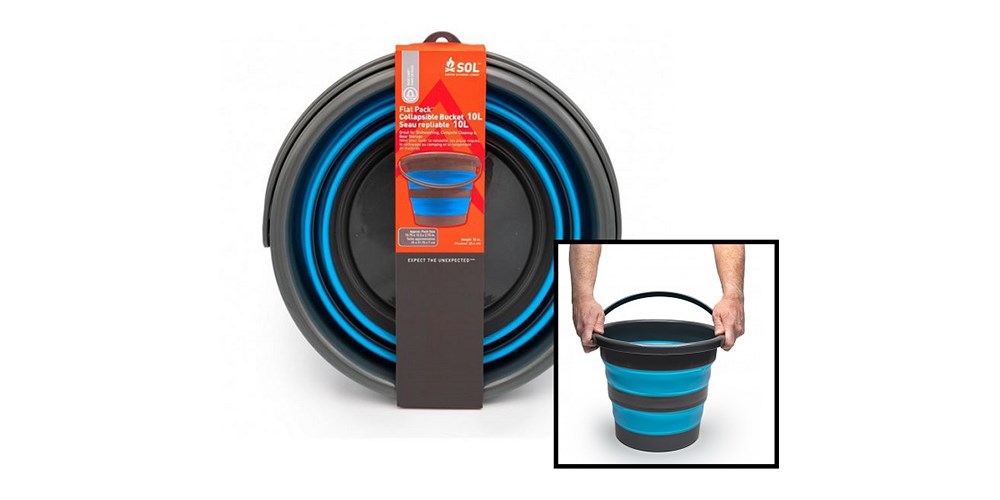 Figuring out clever storage solutions while camping can sometimes feel like a full-time job. But finding room to store this new 10-liter bucket from SOL is easy. That's because it collapses to take up a fraction of the space a regular bucket does. Yet, it's durable and works just as well. SOL, which stands for Survive Outdoors Longer, specializes in collapsible gear. In the past year they've also released a collapsible sink and a bowl and strainer set.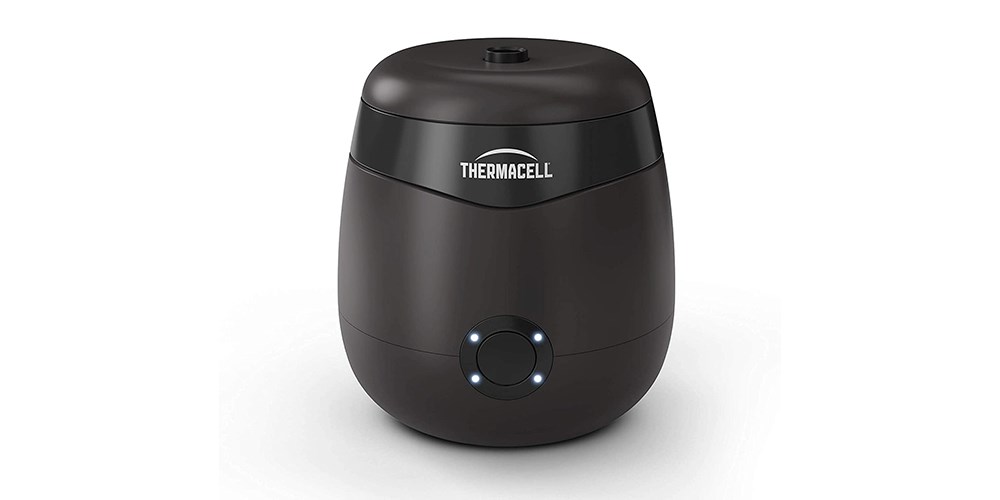 2. Thermacell E55 Rechargeable Mosquito Repeller, $40, Amazon
April may have been the beginning of the end for mosquitos. That's when Thermacell released its newest and arguably, strongest repellent product. About as big as a baseball, the E55 Rechargeable Mosquito Repeller compact and more importantly, it can run for nearly six hours before it needs recharging. With the push of just one button campers can create a 400-square-foot mosquito-free zone.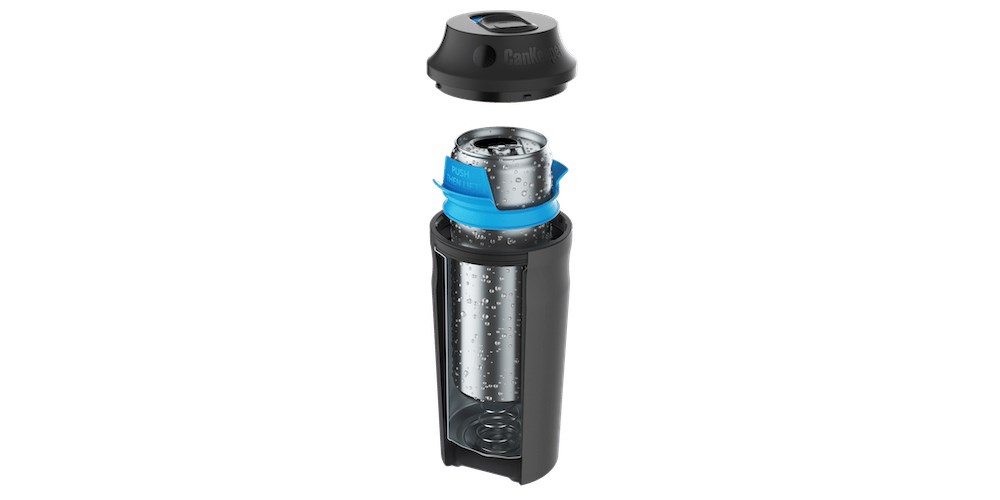 3. CanKeeper 3-in-1, $40, BottleKeeper
Coozies have been around for ages. But the beauty of the revolutionary new CanKeeper 3-in-1 is that it works with different sizes. After all, slim cans are in, and who know what you'll want to chase that hard seltzer with? It also fits regular 12-ounce cans and even 16-ounce tall boys. The lid keeps curious insects out, and the double-walled vacuum-insulated construction keeps drinks cold for hours. Choose from 12 fun colors and designs.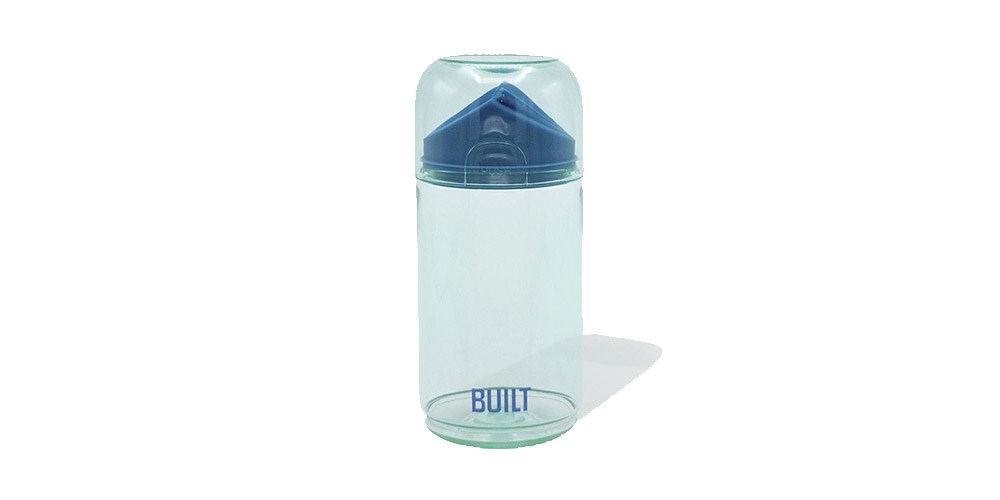 4. Built Tidbit Snack Container, $13, Amazon
It's time to ditch the single use Ziploc bags and store your snacks in a more sustainable container. While Tupperware has been around for years, the new Built Tidbit Snack Container is designed with today's snackers in mind. For portion control, the removable cap doubles as a cup. However, it's the patented silicone pop-open top which makes hands-free snacking – which is important these days – possible. Simply tilt your head back and enjoy your snacks like you would a drink. For maximum convenience it's dishwasher-friendly and fits in car cupholders.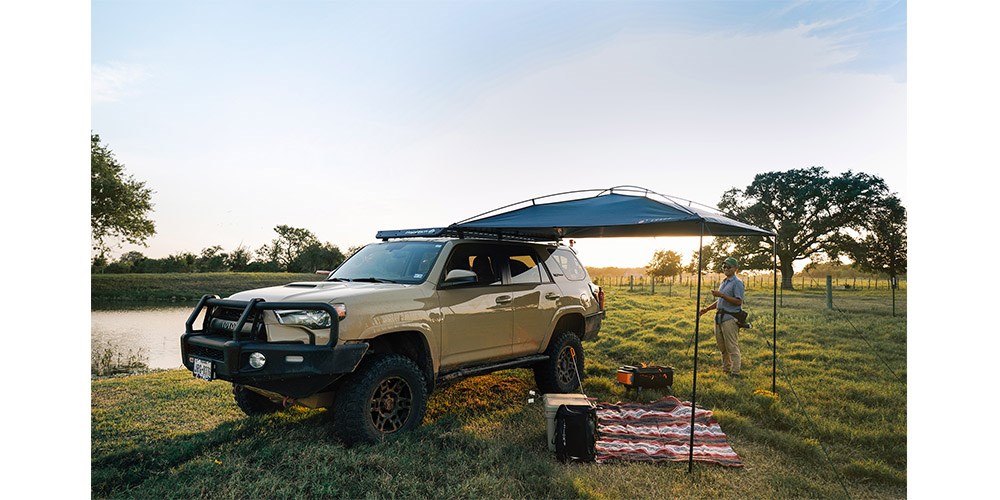 5. MoonShade Portable Awning, $325, MoonFab
Car campers no longer have to be green with envy when they pull in next to an RV with an awning. The MoonShade Portable Awning, which was launched on Kickstarter and released a year ago, is compatible with any vehicle and provides plenty of shade despite only taking up about as much space as a yoga mat when it's packed down. It also doesn't damage your car. The awning attaches via suction cups and magnets. It also has fixed mounting points so you can set it up between trees, too.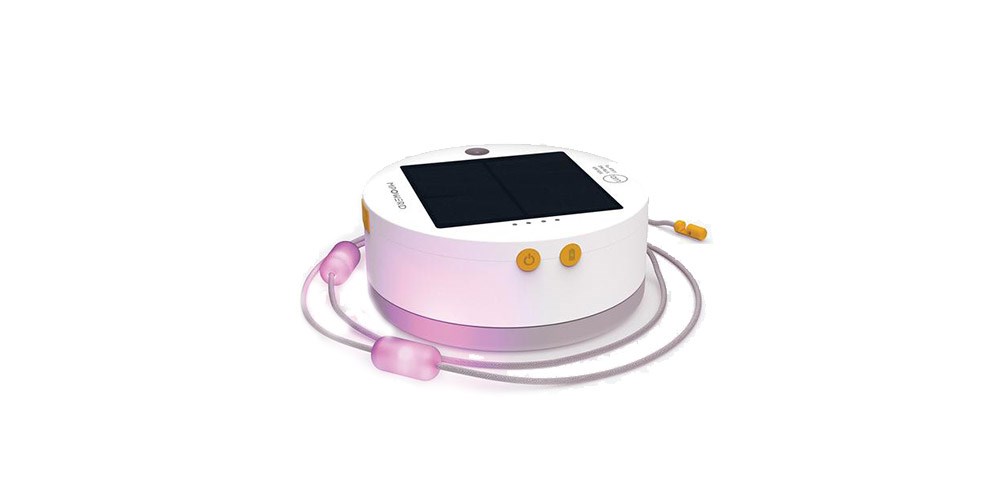 6. The Luci Color String Lights, $45, REI
It seems that LED lights were on every kid's Christmas list this past year. But campers are the ones who can really benefit from MPOWERD's newest product. The Luci Color String Lights, which came out last September, are better than other options on the market for two reasons. First, they can charge via solar or USB. Second, you get to choose from six colors. Or, cycle through all of them depending on what kind of ambience you want to create at your campsite. On just one charge the 18-foot string of lights will last up to 15 hours.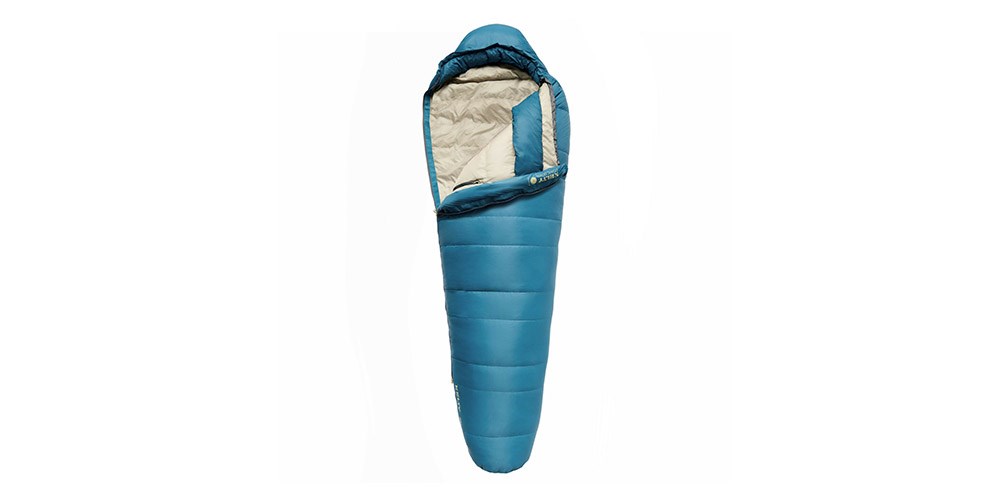 7. Cosmic Down 20 Sleeping Bag by Kelty, $130, Kelty
Despite only be on Amazon since late March, the Cosmic Down 20 Sleeping bag by Kelty already has a 4.6-star average rating from more than 160 reviews. "Where the heck was this all my life?" reads one review. Another reviewer writes about how it kept him warm while camping in Alaska, including a night in the Arctic Circle. Did Kelty, which has been making camping gear since 1952, need to come out with a new sleeping bag? Probably not. But they figured out a trapezoidal baffle construction design was more thermally efficient, and for sub-zero nights, that's what you need. Another plus? It's priced lower than its predecessor.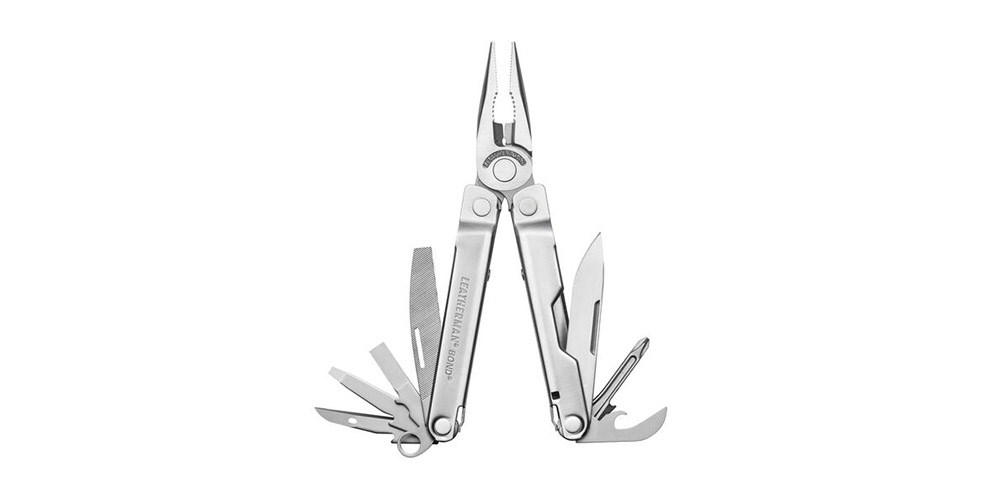 8. Leatherman Bond, $50, Leatherman
Leatherman calls its newest multi-tool, a throwback to the original PST, the "result of 38 years' worth of innovation and incredible moments." Since mid-May, when it was released, tens of thousands of Leatherman Bonds have already been purchased. One 5-star reviewer and long-time fan of the PST, writes that the Bond has better handles, and it's easier to access the tools. That's right. Don't be fooled by its lightweight design. There are 14 tools, all of which can be useful for camping. It also comes with a 25-year warranty.
---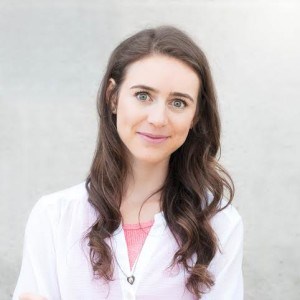 Katie Jackson is a writer and media specialist based in Montana's Big Sky Country. Living and working everywhere from New York to Nicaragua, Katie is no stranger to adventure. When she's not traveling the world (or writing about it!) she's busy chasing after a Leonberger named Zeus. Follow Katie's travels on Instagram @katietalkstravel.

---
Kampgrounds of America, Inc is a participant in the Amazon Services LLC Associates Program, and affiliate advertising program. Some links may be affiliate links and Kampgrounds of America, Inc may get paid if you buy something or take an action after clicking one of these links.
Prices are accurate at time of publishing. Note that they are subject to change at the discretion of Amazon or their marketplace sellers.