It's the first thing you pack. Or it's the thing you forget and return home for – even if it adds another 100 miles to your trip. That's because it makes RVing easier, more comfortable or simply more fun. Perhaps, you don't even have "it" yet. But once you do, RVing will never be the same. From electric jacks to mattress pads and WiFi boosters, here are 8 things these avid RVers from across the country can't camp without.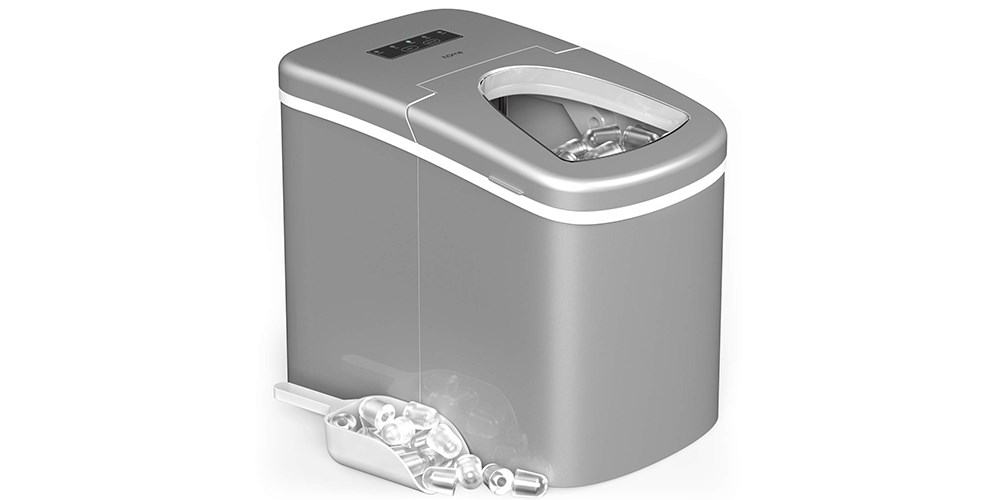 1. Portable Ice Maker
Jillian Martinek loves ice in all her beverages. And as a Hincapie Ambassador and avid cyclist, she drinks a lot. "But we don't have room in our small camper fridge for ice cube trays," says the Michigan-based RVer. Fortunately, her husband gifted her with a portable ice maker that they always take with them. Martinek uses all caps to describe how much she "LOVES" it.
This best-selling portable ice maker can make 26 pounds of ice in 24 hours and only costs $130. Considering a 20-pound bag of ice at Walmart is about $4, it can easily pay for itself in 33 uses. And it saves a trip to Walmart.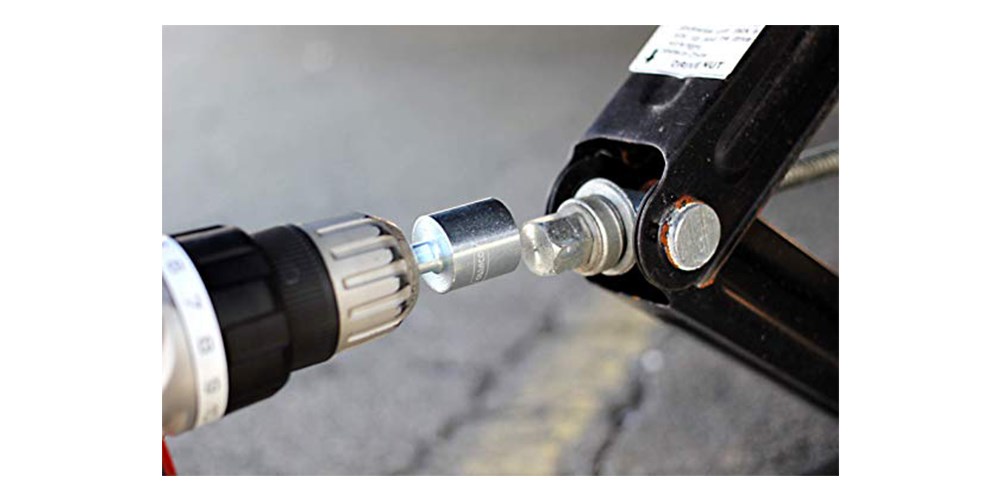 2. Camco Scissor Jack Adapter
Grant Sinclair describes his favorite RV accessory as cheap and easy to get and use. Simply put, it saves him time and sweat. "By using this, we are able to put the jacks up and down in seconds with minimal effort. Cranking the jacks up and down in the heat is just not something anyone should have to do," says Sinclair. He actually discovered the Camco scissor jack adapter before he started RVing. "We saw someone use something similar when we were tent camping," says the Georgia-based travel blogger at Our Wander-Filled Life. "Needless to say it made an impression, so we remembered it when we bought our camper."
The Camco scissor jack adapter is only $6 and has an impressive 4.7-star rating (from more than 2,000 reviews) on Amazon.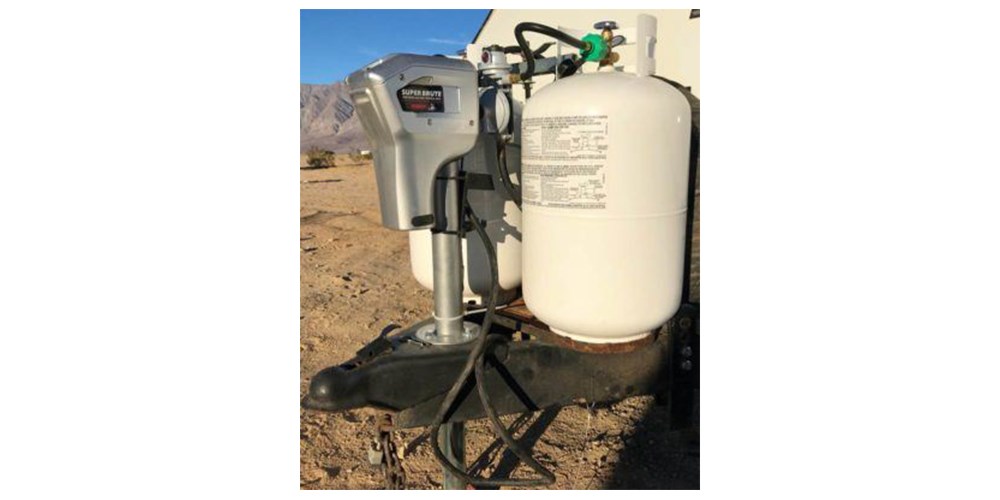 3. Electric Jack
"Using my old manual jack almost threw my back out every time I used it," explains Kelly Beasley, the creative writer and director at Camp Addict. "Now, pushing a button to lift and drop it is SO SATISFYING!" Beasley says she knew about electric jacks for years but never wanted to bother with installing one until last year when her business partner offered to help. Today, she calls her Husky Electric Jack a game-changer and says she'll never go back to a manual jack.
According to Camp Addict, the top three electric jacks out there are the Husky Super Brute ($265), the Bulldog Electric Jack ($279) and if you're on a budget, the Jack Quick JQ-3500 ($119).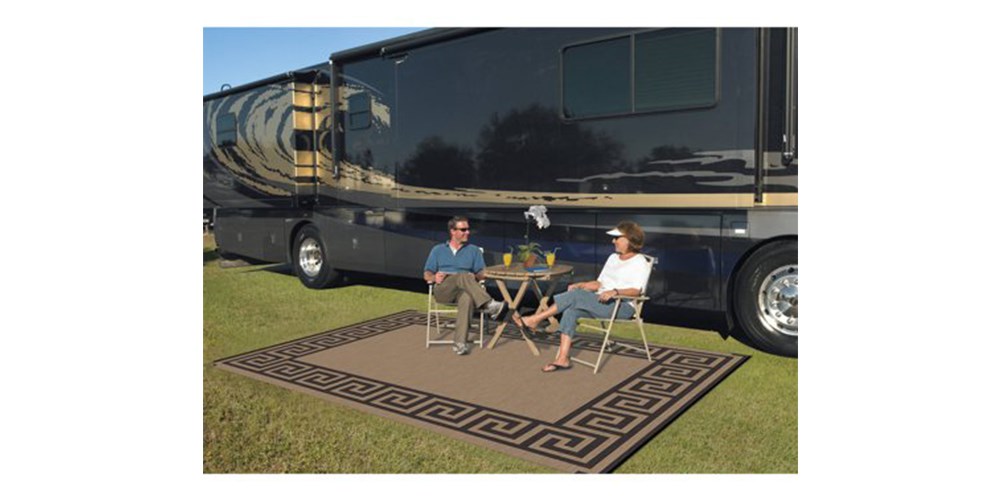 4. Outdoor Mat
Greg Grant discovered how great having a large outdoor mat was on a summer camping trip in Arizona. "Having this large mat right outside the door to the RV ensured most of the dust stayed outside and also meant we could step outside and not have to stand in sand and dust," recalls Grant who lives in Austin, Texas and has been RVing for seven years. It also gives them additional living space and makes the entry and exit of their RV feel more luxurious.
If a fresh look is important to you, look for a reversible outdoor mat like this one so you can enjoy two different patterns. If low-maintenance is important, look for a material like polypropylene which you can hose off and air dry.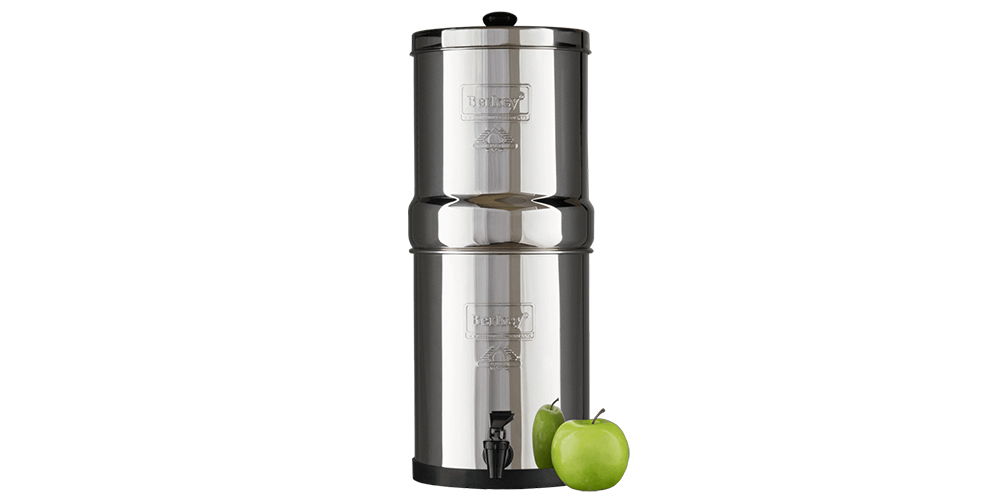 5. Water Filter
Full-time RVers Lindsay and Dan McKenzie needed a solution for drinking water on the road. They didn't have space for individual water bottles (or want to use plastic) and their jugs ran out quickly. They also weren't impressed with the water filter attached to their RV's water line. "The water still tasted bad even in a brand new RV," recalls Lindsay. The McKenzies, who share their adventures at Follow Your Detour, love their Berkey Water Filter because they can put water from anywhere in it and know it's safe to drink.
If you don't want to spend $337 on the Berkey Water Filter, consider the Camco EVO RV Water Filter. It's only $29 and is what full-time RVer and travel blogger Christina Pate can't RV without.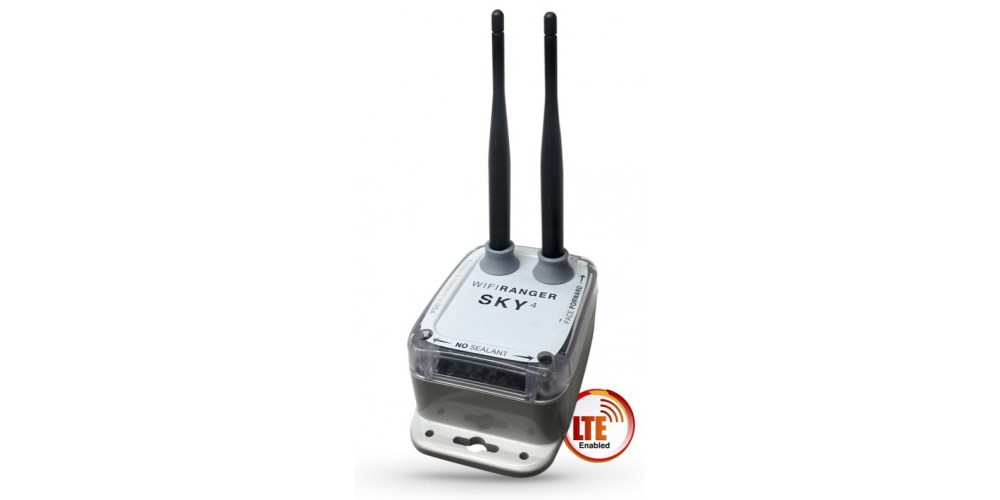 6. WiFi Ranger
Bill Widmer and his fiancé, Kayla, are part of the growing group of RVers who work from the road. They also love Netflix and consider themselves to be gamers. So when they were living in their RV for six months, a solid WiFi connection was a must. "A strong internet connection is a way of life for us," says Bill, who blogs about their travels at The Wandering RV. "Just don't let the internet keep you from exploring the great outdoors; you are camping, after all!" These days, some travel trailers even come standard with WiFi Ranger.
WiFi Ranger's Sky4 LTE, which can use WiFi, LTE or both, costs $200 and is a 2019 Rise RV Innovation Award finalist. Use it in conjunction with the WiFi RangerSky 4.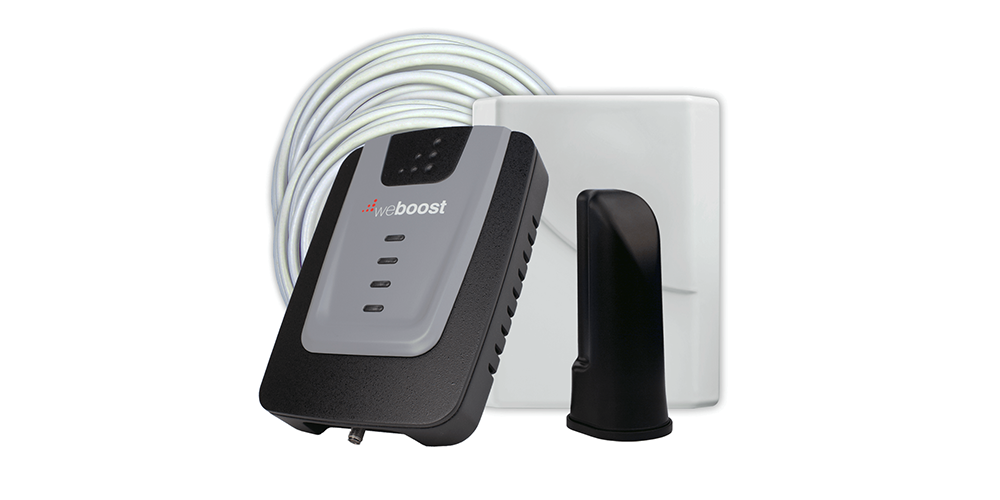 7. Cell Phone Signal Booster
Being online is important to the Bakers too. The family of four – including two young kids – has been RVing fulltime for five months now. "My husband and I work remotely while traveling and require internet access most of the time," says Jessica Baker who blogs at Boundless Bakers. "Purchasing a cell phone signal booster as allowed us to still get out and enjoy more secluded areas." Investing in a cell phone signal booster is one of the more popular ways to go high tech in your RV.
One of the most trusted brands in cell phone signal boosters is weboost whose popular Home 4G model ($400) works with all cell phone carriers and offers up to a 32x stronger connection.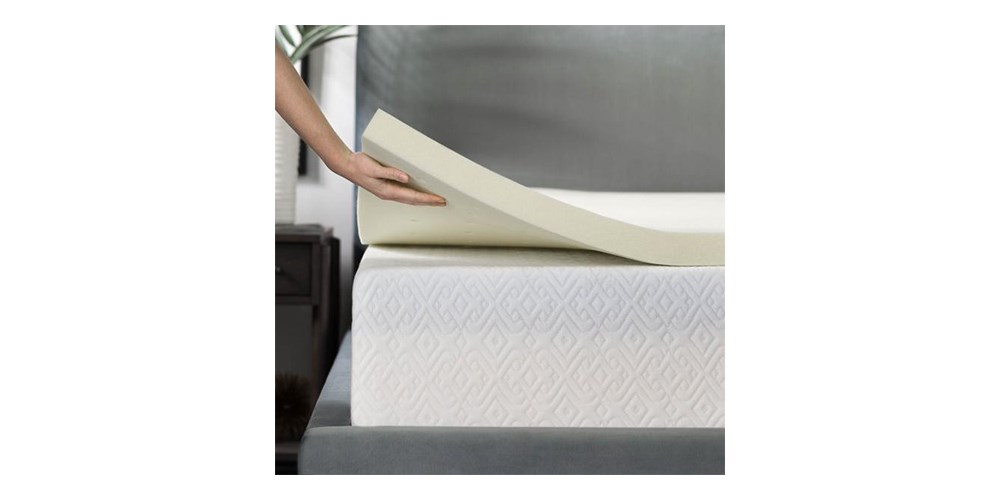 8. Foam Mattress Topper
Zack Taylor and his wife love their 2015 Shasta Airflyte camping trailer that they bought four years ago. However, despite being brand new, it wasn't complete without the 2-inch thick foam topper the Taylors credit with bringing their sleeping comfort to the next level. Without it, they'd be sleeping straight on a "mattress" composed of their dinette's seat and back cushions. "Good sleep when you're camping can really improve your overall experience," swears Zack, a consultant for Long Term Care Alternative Insurance.
According to the website, The Sleep Judge, the best on the market is the Lucid 2" Gel-Infused Memory Foam Mattress Topper. At Walmart it's $58 – $112, depending on size.
---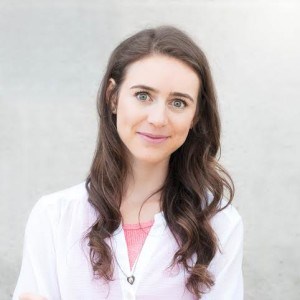 Katie Jackson is a writer and media specialist based in Montana's Big Sky Country. Living and working everywhere from New York to Nicaragua, Katie is no stranger to adventure. When she's not traveling the world (or writing about it!) she's busy chasing after a Leonberger named Zeus. Follow Katie's travels on Instagram @katietalkstravel.

---