There's nothing wrong with seeing a national park from the road. In fact, some of the best views are found at scenic pullouts. For example, in Glacier National Park there's a pullout along Going-to-the-Sun Road that boasts breathtaking views of Jackson Glacier. Still, because most national parks are massive – even the smallest national park, Hot Springs National Park, is 5,500 acres – there's lots of ground that can't be covered by car. Fortunately, the National Park Service is pretty open-minded when it comes to ways, besides hiking, that park visitors can experience their protected lands. From snorkeling to dogsledding (obviously not in the same place) here are seven unique ways to experience some of your favorite national parks. 
Looking for a Unique National Park Experience? Try These National Park Adventures!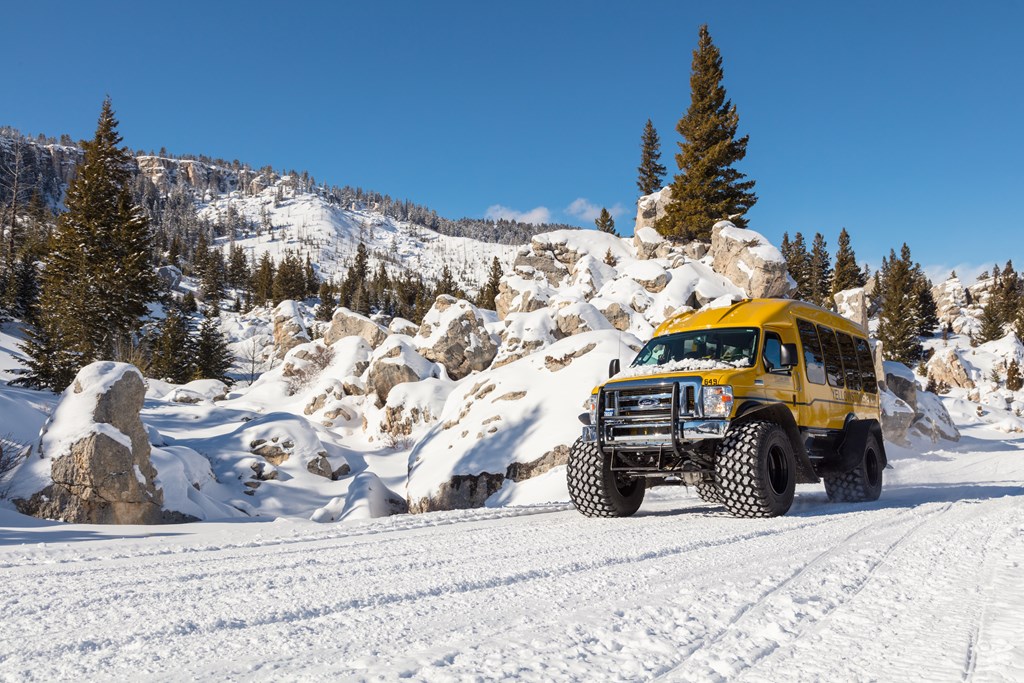 1. Go for a Snowcoach Ride in Yellowstone National Park
While summer is by far the most popular time of the year to visit Yellowstone National Park, winter is also worth experiencing (it's the best time of year to see wolves.) Because most of the park's roads are closed, you'll have to go by snowmobile or snowcoach. While there's no formal definition for a snowcoach – each one is custom made and different – snowcoaches are essentially passenger vehicles on huge low pressure tires or tracks that allow them to cruise over snow that normal cars would sink in. According to the NPS, snowcoach season usually runs from early November through mid-March. Most snowcoach tour operators are based in West Yellowstone.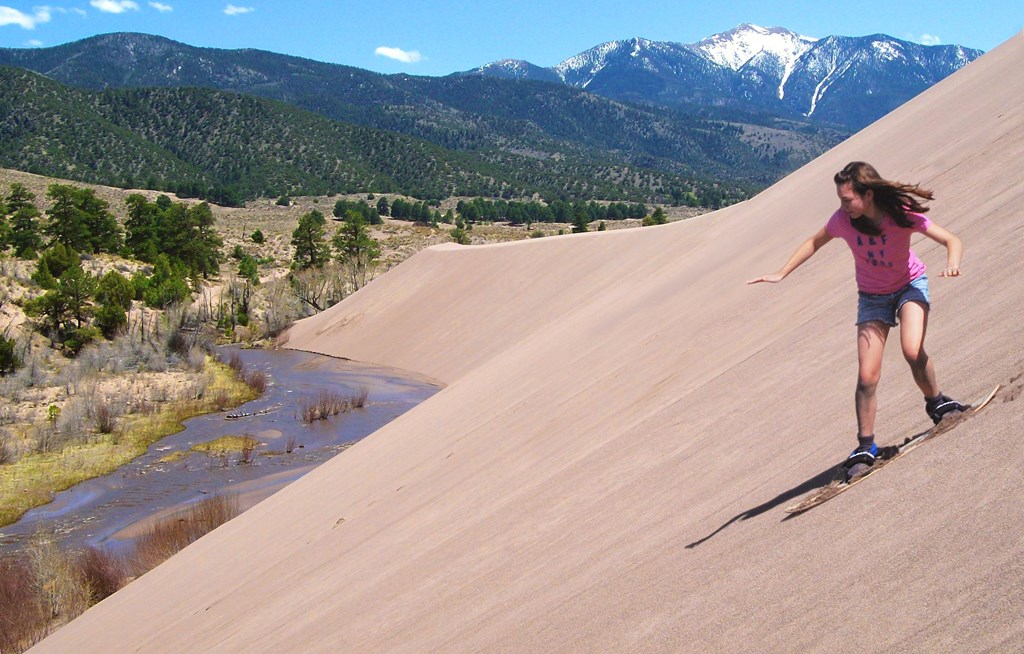 2. Sandboard in Great Sand Dunes National Park
You don't have to be a bonafide adrenaline junkie to appreciate the thrill of sandboarding down some of the country's largest sand dunes in Colorado's Great Sand Dunes National Park. You just have to have some semblance of balance. And if you don't want to go down on two feet, you can always opt for the comfort of a sandsled featuring a padded seat and handles. While you can't rent gear within the park, nearby outfitters like Kristi Mountain Sports rent and sell boards and sleds. Because the sand can get up to 150 degrees Fahrenheit, the NPS recommends always getting an early start.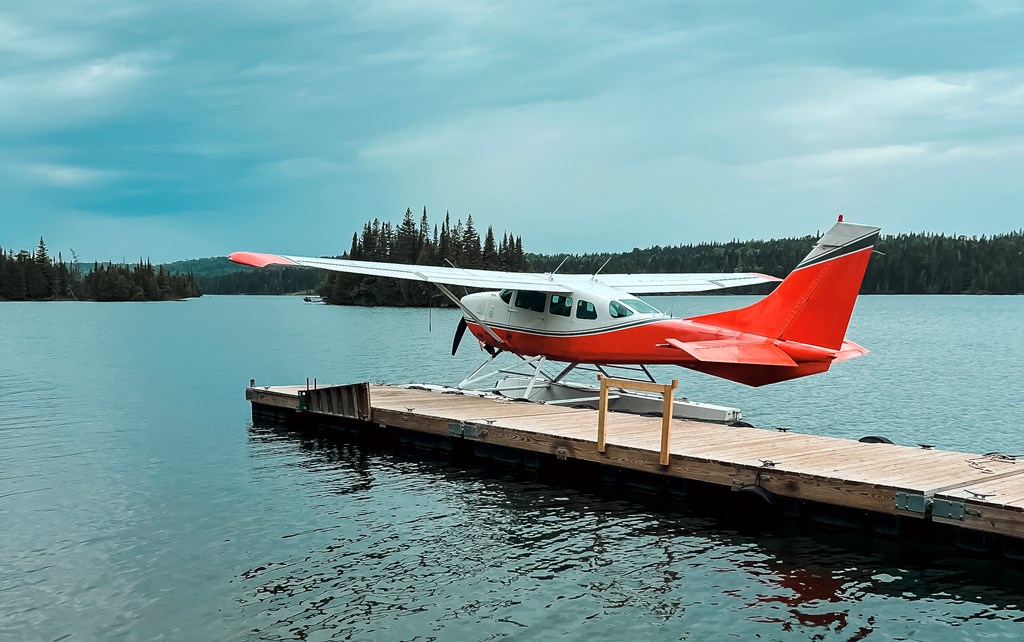 3. Take a Seaplane Ride in Isle Royale National Park
Although it's part of Michigan, Lake Superior's Isle Royale National Park is technically closer to Canada. While you can definitely arrive by boat, book a seat on a seaplane for the best views of the park's 450+ islands. Thanks to the plane's massive floats (and the pilot's landing skills) you'll touch down directly on the water. Isle Royale Seaplanes' 2023 schedule includes daily flights operating from May 21 through September 16.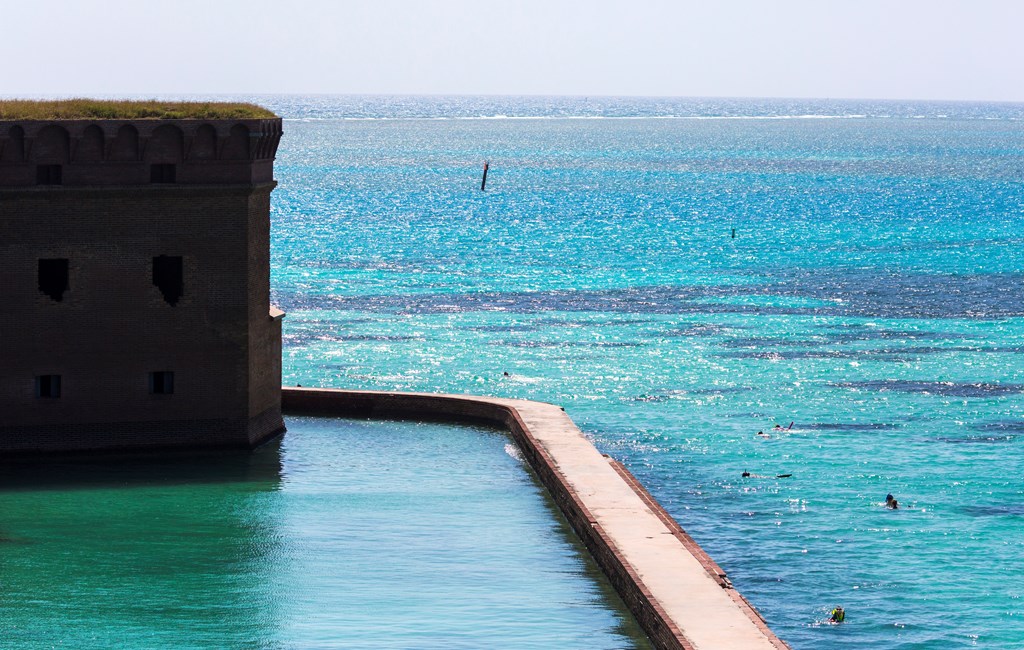 4. Snorkel in Dry Tortugas National Park
You can also visit Dry Tortugas National Park via seaplane, but unlike Isle Royale National Park, this tropical destination lends itself to some pretty spectacular snorkeling. More than 99% of the park's surface area is open water, and beneath the surface, you'll find the third largest reef system in the world. Local dive shops offer day tours, equipment rentals included, to popular diving sites including shipwrecks. You can also pack your own gear and snorkel from the mainland around the Moat Wall at Fort Jefferson.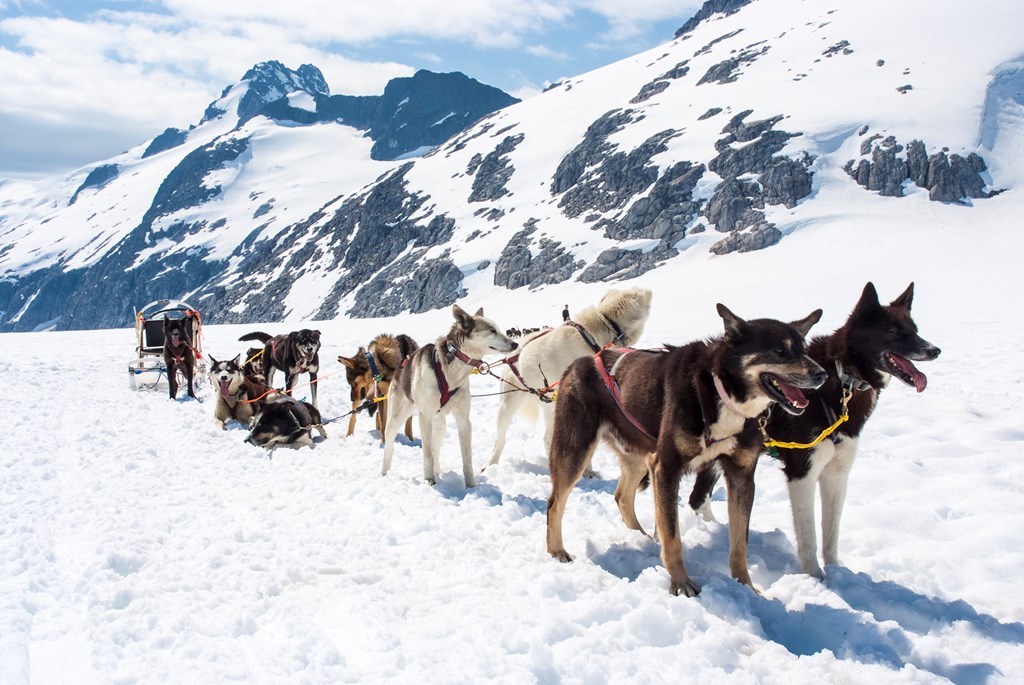 5. Dogsled in Denali National Park & Preserve
Most people travel to Denali National Park & Preserve to see North America's tallest mountain, Denali. But while you're already up in Alaska, why not have a go at The Last Frontier's official state sport? Several outfitters near the park offer mushing tours, and the National Park Service even has its own kennel where visitors can meet the dogs and watch rangers give mushing demonstrations. If you plan on visiting in the summer, or if there's not enough snow on the ground, don't worry. These uber athletic canines pull sleds on all-terrain tires, too.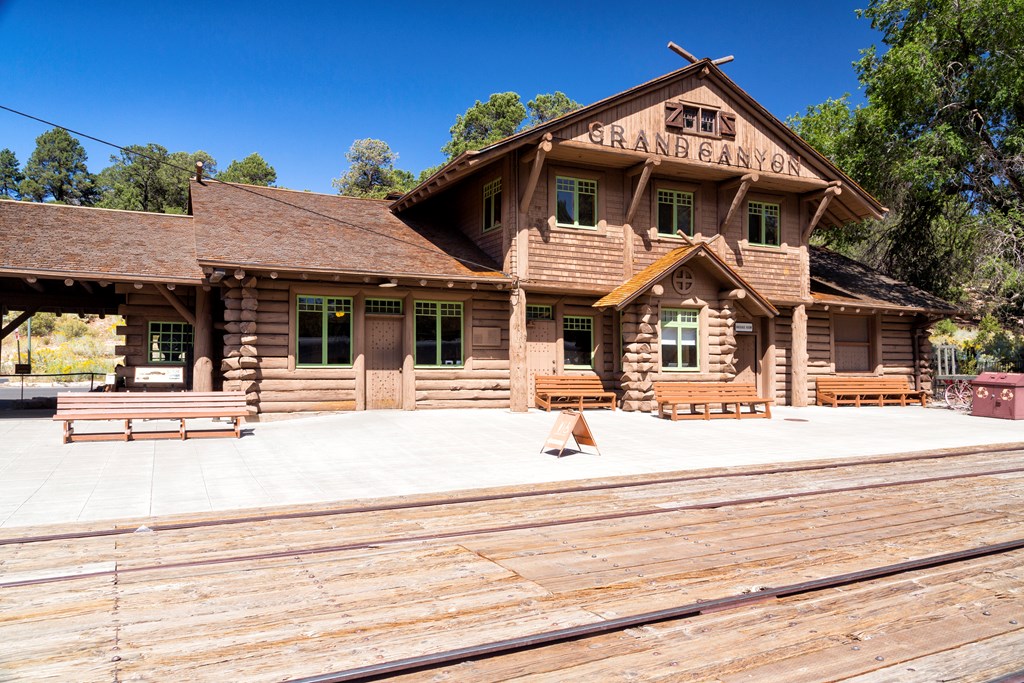 6. Ride a Train in Grand Canyon National Park
While rafting the Colorado River is a great way to see Grand Canyon National Park, hopping aboard the historic Grand Canyon Railway is far more accessible and doesn't require a permit. The three-hour scenic ride starts in the town of Williams and ends in the Historic Village at the South Rim. Between the vintage rail cars (that date back to the early 20th century) and the Old Western characters in costume, you'll feel like you're in a time machine. Pro tip: for the best views, book seats in the observation dome.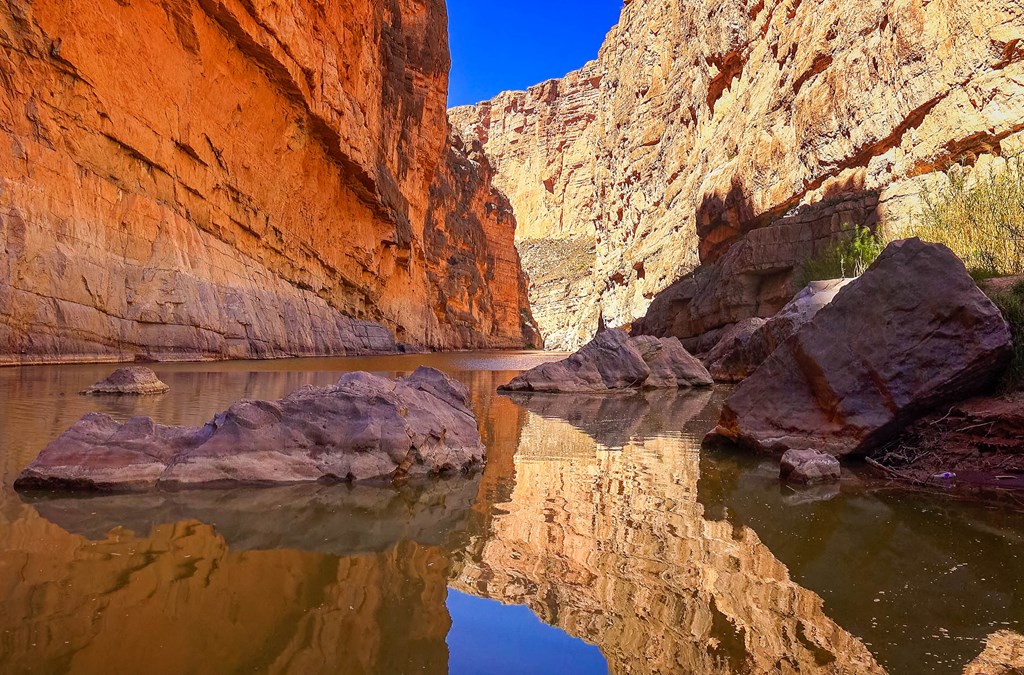 7. Float in Big Bend National Park
Most people view Big Bend National Park from scenic pullouts, but to really get up close and personal with the canyon walls, you'll need to be on the Rio Grande that carved them. Kayaking here offers a unique vantage point of one of the country's most romanticized rivers. In fact, the Rio Grande, which borders Mexico, was one of the country's first designated wild and scenic rivers. Backcountry permits are required, but if you go with an outfitter, they'll take care of that. According to the NPS, September through January is the best time to float.
---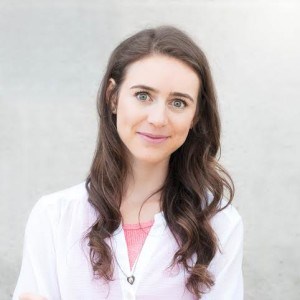 Katie Jackson is a writer and media specialist based in Montana's Big Sky Country. Living and working everywhere from New York to Nicaragua, Katie is no stranger to adventure. When she's not traveling the world (or writing about it!) she's busy chasing after a Leonberger named Zeus. Follow Katie's travels on Instagram @katietalkstravel.