If you are a lover of the outdoors (which we are going to assume you are, given you're reading this blog), then Colorado is your happy place.
This state has nearly everything an adventurous person can dream of. Here you can explore snowy mountains one minute, and sand dunes the next. Colorado has an incredible range of activities to do and things to see, so be sure to put this on your list of places to visit ASAP. Even if you're already been lucky enough to visit this state, it's worth going back for multiple visits because there is just that much to do here. You really can't do it all in one trip unless you're there for a long time (which, if you can make that happen, we highly recommend it).
To help you make the most of the time that you have to spend in The Centennial State, we've put together the top things you can enjoy while visiting. Do as much of these as you can, and then whatever is left can serve as the justification to return to this beautiful place.
What to do in Colorado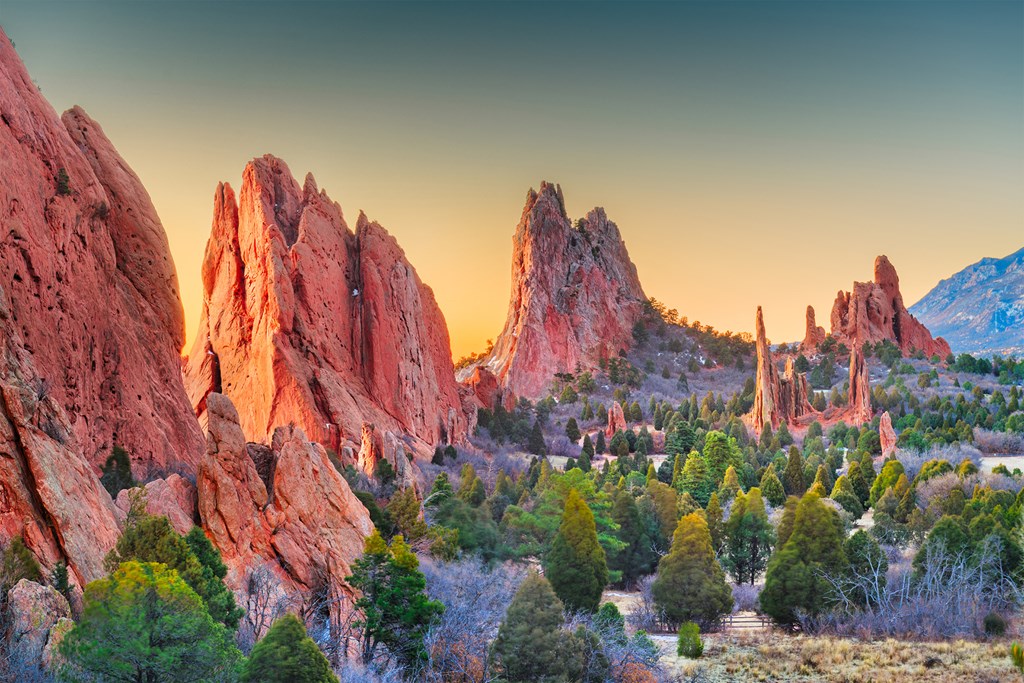 1. Garden of the Gods
Though this is one of the most popular tourist attractions in the state, it is worth the crowds to experience Garden of the Gods. It is nothing short of amazing.
Garden of the Gods is a series of rock formations whose existence dates back thousands of years ago. The strength of glaciers eroded the sandstone rocks that once existed at the bottom of the sea (which covered the majority of what we now know as Colorado) and made them into the sandstone formations that sit outside of Colorado Springs today. If you look closely, you can see ripple lines on the rocks that are proof of the waters that used to be here.
What was once a sacred space to tribes in the area now serves as a National National Landmark that encompasses nearly 1,400 acres of beauty to enjoy.
The best way to explore Garden of the Gods is by foot, as this gives you a chance to get more up close and personal with the area and get some exercise in, too. If hiking isn't your thing, then you can opt for a Jeep tour that teaches you the history of the area and takes you around to some of the other beautiful sites worth seeing in this area. There are more than just the rock formations – there are waterfalls, tunnels, and more to explore. Some people like to bring their bikes or rent bikes in the park to see things that way, while others may enjoy a private rock climbing tour. And, if you're in a hurry, you can drive yourself on a car tour of Garden of the Gods, which takes about 20 minutes.
KOAs nearby:
Royal Gorge / Canon City KOA Holiday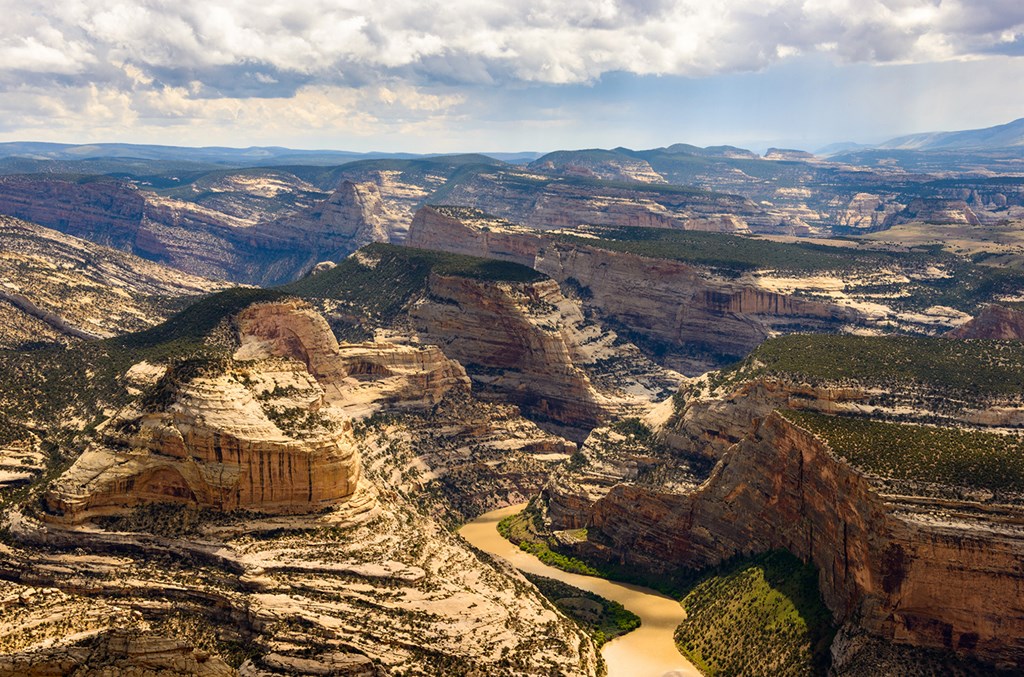 2. Dinosaur National Monument
This spot is sure to be a hit for the kids, but you'll be surprised to find that you may love it just as much as – if not more than – the young ones do.
A man named Earl Douglas discovered this area of land back in 1909 when he was searching for fossils and came across fossils that were much older than what he was originally searching for: dinosaur fossils. He then established a quarry here and he and his team continued to excavate the area, finding so much in the process that this was one of the hottest places in the world for paleontological research.
Dinosaurs used to roam this area of mountains, canyons, and rivers, and the proof lies here. You can hike along the trails that take you to places where dinosaurs also walked – how cool is that? Our favorite trail is the Sound of Silence which is 3 miles long, though the Fossil Discovery trail is only 1.2 miles and may be more kid-friendly.
In addition to the hiking, you don't want to miss a visit to the Quarry Exhibit Hall where you can see nearly 1,500 bones from all kinds of different dinosaurs. Here you can also take in the sight of petroglyphs from local tribes that lived here hundreds of years ago.
Visiting Dinosaur National Monument is like time traveling back to the time of dinosaurs and gives you the opportunity to see things through their eyes. It's not quite Jurassic Park, but it's as close as you're going to get.
KOAs nearby:
Vernal / Dinosaurland KOA Holiday
3. Red Rocks Amphitheater
If you're a lover of music, then you'll have a deep appreciation for any artist that you get to see at Red Rocks Amphitheater. This place is truly one of the most beautiful and unique places in the world to see a concert, so you don't want to miss the chance to experience it.
Check out who will be playing here and time your Colorado trip so that you can enjoy a concert here.
The amphitheater was built into a cliff with stunning red sandstone surrounding it and stands as the only naturally occurring, acoustically perfect amphitheater in the entire world. This place is pure perfection (especially if John Mayer is performing here).
While you don't want to miss this place at night for a concert, it's also worth visiting during the day because there is lots more to do here than listen to music. There are some great hiking trails, most notably the Trading Post Trail and the Red Rocks Trail. You can also explore this area by mountain bike or horseback.
If you love a good workout, then come here in the morning to join the locals who run the amphitheater's stone steps that will really get your legs burning.
KOAs nearby:
Denver West / Central City KOA Holiday
Denver East / Strasburg KOA Holiday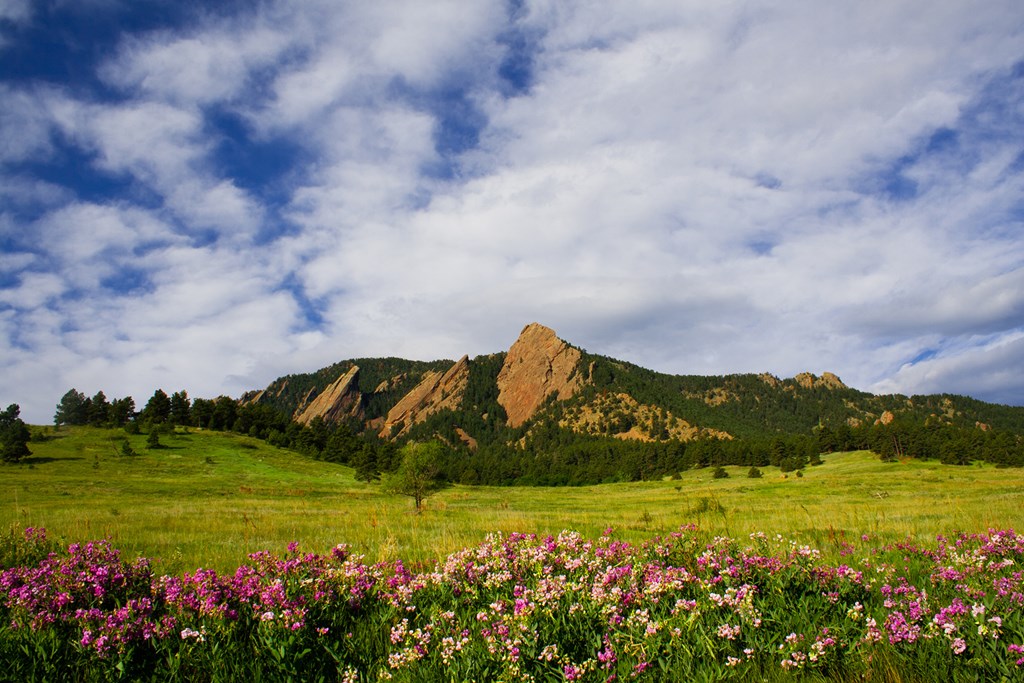 4. Flatirons
If you're a hiker of any level, the Flatirons is a must-see while in Colorado. These sandstone formations sit on the west side of Boulder and are nothing short of dramatic (in the best of ways).
Five different numbered Flatirons run from north to south and they are considered the most iconic rock formations in the area. Once you see them yourself, you'll understand why.
The Flatirons got their name from pioneer women who called it as they saw it. They thought that the rocks looked like the flat, metal irons that they used to get the wrinkles out of their clothes and the name stuck.
Today, the Flatirons offer some stellar hiking that has something for every kind of hiker. If you're looking for something on the easier side, then try out the McClintock Trail or the Enchanted Mesa Trail. If you're looking for more of a challenge, then don't miss the First and Second Flatiron Trail which is a 2.7-mile loop that gives you stellar views of the city below.
You can opt to embark on the trails on your own or sign up for a guided tour that will give you the best way to make your way through these rock formations as well as some information about the area.
If you're not in the mood for hiking, you can still marvel at the beauty of the Flatirons from the park area at the trailhead.
KOAs nearby:
Denver West / Central City KOA Holiday
Denver East / Strasburg KOA Holiday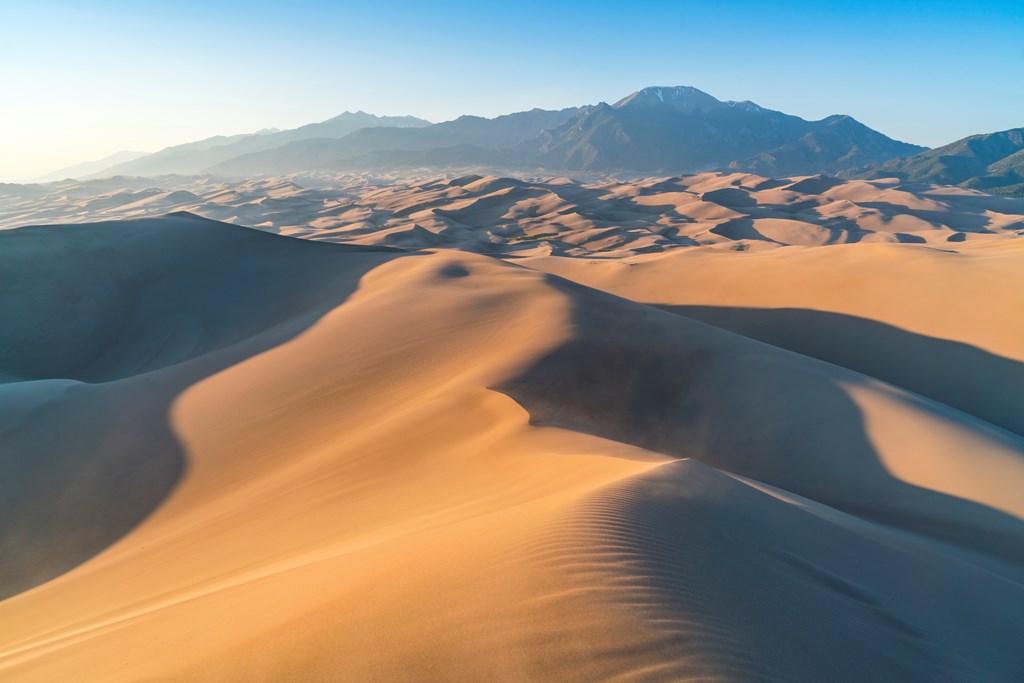 5. Great Sand Dunes National Park and Preserve
The only kind of surfing you'll find in the landlocked state of Colorado is sand surfing, and one visit here may be enough to convince you that this style of surfing is superior.
Hurling yourself down a mountain of sand might not sound like the most fun activity, but don't knock it until you try it. We highly suggest bringing a GoPro along because footage doesn't get much better than your face while riding sand "waves."
Note that there aren't rentals within the park so either you'll have to bring your own sandboard or snowboard, or you can rent from a shop in San Luis Valley. Also, experts say that snowboards work, but aren't ideal and it's better to rent the sandboards that are specifically made for this activity.
The slopes here come in a variety of sizes so kids and adults alike can enjoy hurling down these mountains. If standing up on a board feels like too much of a challenge, then you can opt to lay on your stomach to make your way down the slopes instead.
Though riding the sand dunes is the main attraction, Great Sand Dunes National Park and Preserve is also a great place for hiking and swimming in the nearby Medano Creek.
KOAs nearby:
Pueblo South / Colorado City KOA Holiday
Royal Gorge / Canon City KOA Holiday
Salida / Mt. Shavano KOA Journey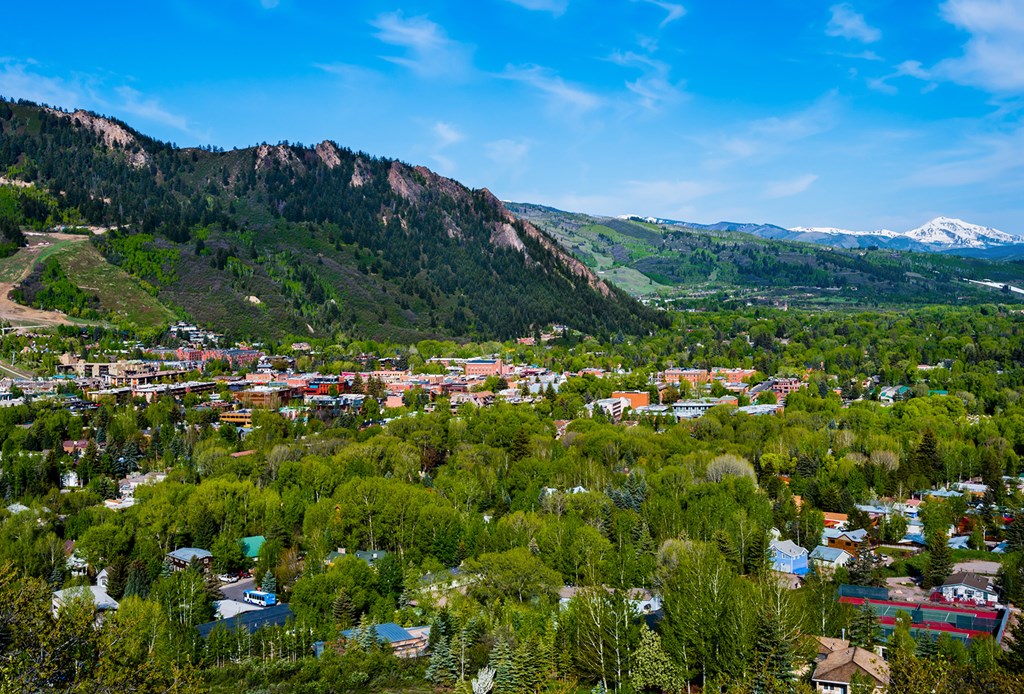 6. Aspen
It seems impossible to go to Colorado without hitting up one of the most popular ski destinations in the world – Aspen. This resort town is home to mountains that offer world-class skiing and snowboarding at places like Aspen Snowmass, which is home to four mountains, multiple chairlifts, and over 150 miles of trails to explore. This is not really a place for beginners but rather for those who have spent more time skiing. While there are some beginner trails at Snowmass, you're better off at Buttermilk or Aspen Mountain, which are each home to over 40 different ski trails that are more friendly to skiing and snowboarding newbies.
Not a huge fan of skiing? No problem. You can still enjoy Aspen and all the other things it has to offer. Because of the crowds that the ski resorts bring, Aspen has become a hotspot for upscale restaurants and dining experiences that will make any foodie feel fabulous. There are also fun bars and lounges that make for the perfect après ski hangouts.
With all the mountains in the area, Aspen makes for the ideal place to get some hikes in, too. And there are some great historical sites worth seeing here, including the Wheeler-Stallard House.
KOAs nearby:
Carbondale / Crystal River KOA Holiday
7. Rocky Mountain National Park
The Rocky Mountains running through Colorado are one of its finest features, so you can't miss this national park that is home to the best of this range.
Rocky Mountain National Park is home to not only the beautiful peaks that give it its name, but also nearly 150 lakes, nearly 400 miles of hiking trails, and more wildlife than you'll know what to do with.
As you can imagine with 400 miles of hiking, there are all kinds of experiences and ways to see the park, but the best way for you depends on your level of comfort with hiking. If you're not an avid hiker or you're visiting with kids, we recommend flat trails such as Lily Lake Loop, Lake Irene trail, and the Sprague Lake trail.
For more advanced hikers, you can step things up a notch and try the Emerald Lake trail or the Sky Pond trail which will give you stunning views of the snowy mountaintops.
If you're up for a real challenge, then get ready to try Longs Peak, a 14-er that boasts a 5,000-foot elevation gain. This hike is not a last-minute decision, but rather requires a lot of planning and specific gear. So if this thought strikes your fancy, start preparing before you leave for your Colorado trip.
While in the park you've got to drive the Trail Ridge Road. It runs for nearly 50 miles and is recognized as the highest continuous paved road in the United States. It's a winding road with all kinds of twists and turns that make it a fun, but potentially car-sick adventure. If you and your fellow adventurers are okay with windy roads, you've got to make this trip as the views will truly wow.
KOAs nearby:
Denver West / Central City KOA Holiday
Denver East / Strasburg KOA Holiday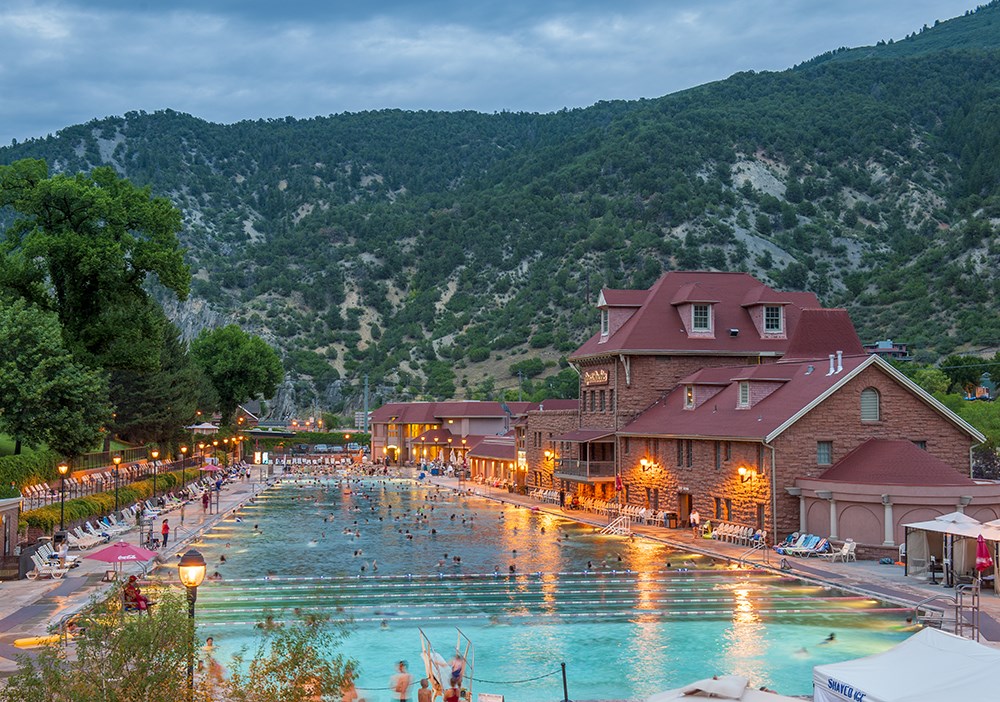 8. Glenwood Springs
If relaxing in some hot springs sounds like your cup of tea, then you will want to make your way to Glenwood Springs, a small town that sits on the Colorado River.
The nearby Yampah spring supplies the mineral waters in the area that reach temperatures of over 120 degrees. You have some great options of places in town to enjoy that water, including the Glenwood Hot Springs Resort, which is where you'll find the world's largest hot springs pool. Because of its fame, this place can get quite busy, which may be fine (especially if you've got kids with you), but if you're looking for something more low-key and peaceful, you may want to opt for Iron Mountain Hot Springs. Some of the hot springs require reservations, so do your research and plan that in advance.
You also won't want to miss the Vapor Caves here, which are some of the only ones in all of North America. These vapor caves serve almost as a natural steam room underground with temperatures that reach over 110 degrees.
If you're looking for a little R&R from your busy Colorado adventures, Glenwood Springs is the perfect day trip to slow things down a bit and relax.
KOAs nearby:
Glenwood Springs West / Colorado River KOA Holiday
Carbondale / Crystal River KOA Holiday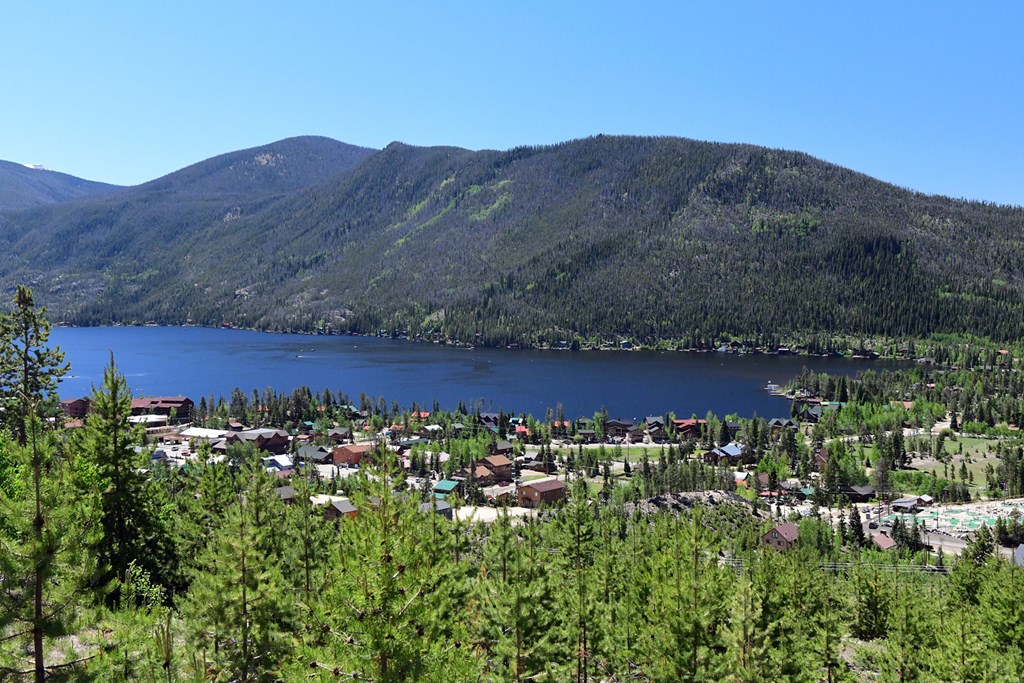 9. Grand Lake
Though it's clear that Colorado is home to a lot of hiking and mountain adventures, it's also a great place to enjoy swimming. That is especially true at Grand Lake, one of the hottest spots in Colorado to enjoy some fun in the sun and water.
Grand Lake sits just a couple of miles outside of Rocky Mountain National Park and here you can opt for a low-key sunbathing day or get more adventurous by bringing in boats or kayaks to explore.
The town of Grand Lake that surrounds the water has all kinds of cute eateries and shops to peruse when you need a break from the water.
KOAs nearby:
Denver West / Central City KOA Holiday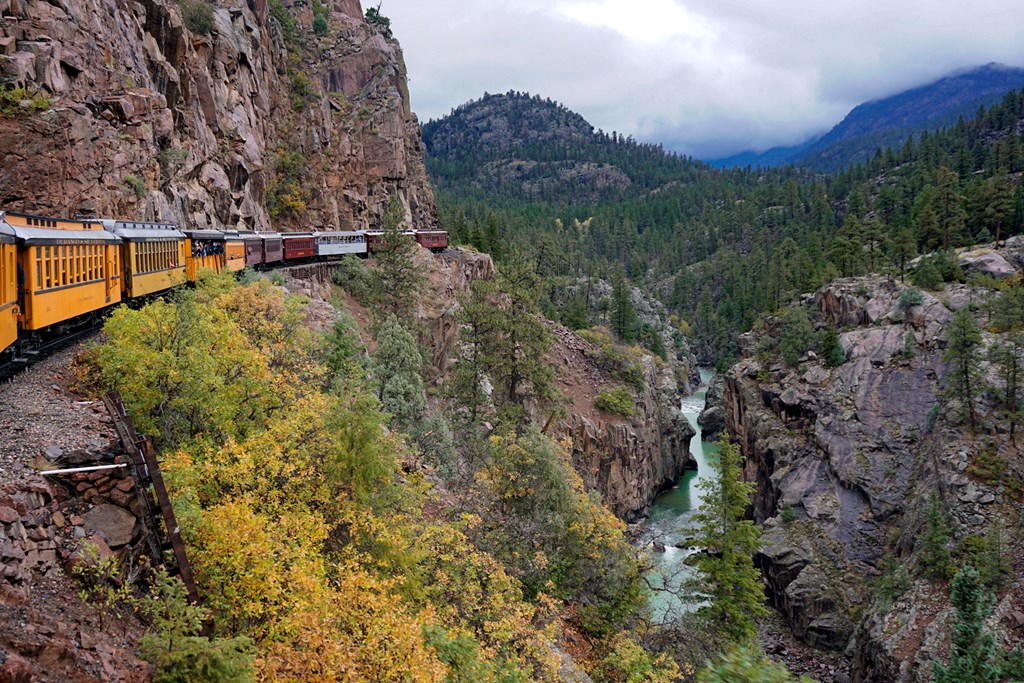 10. Durango & Silverton Narrow Gauge Railroad
This historic railroad was built in the late 1800s and served as the means by which gold and silver made their way from high up in the mountains to down in the towns where it was used to live.
In addition to carrying these rare metals, the Durango & Silverton Narrow Gauge Railroad also served as a way for people to travel around the area. The railroad takes travelers through the San Juan Mountains through views of all kinds of things that will make your jaw drop, including Cascade Canyon.
You can choose to ride coach for your journey or elevate the experience by getting a deluxe or first-class ticket. There is also the option for open-air seats when the weather is warmer, which makes for a great way to experience this stunning scenery.
KOAs nearby:
---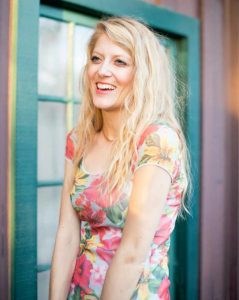 Leslie is a freelance travel and health/wellness writer who gets butterflies from telling stories and sharing information with readers across the globe. Her voice comes from a place filled with passion and dreams.
With over 10 years of experience in crafting words and years of embarking on travels that have taken this Montana girl to some incredible places, Leslie loves the adventures of both body and mind her writing takes her on.
To see what Leslie's up to in the writing and design world, visit her website here.
---