Mountains are undoubtedly a draw for adventure-seekers and nature enthusiasts, but when you add a bucolic mountain town into the mix, the destination becomes a full-fledged dream come true. Across the U.S., these towns provide entertainment, dining, shopping and activities aplenty, all within a stone's throw of the mountains themselves. From an adorable hamlet in the Great Smoky Mountains to a Bavarian-inspired destination in Colorado, these are some of the best mountain towns for adventure-seekers, and where to camp nearby.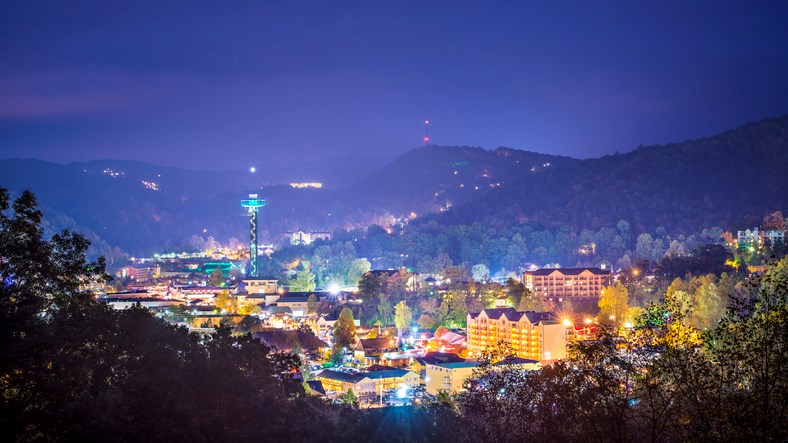 1. Gatlinburg, TN
Regarded as the gateway to the Great Smoky Mountains National Park, the most visited national park in the nation, Gatlinburg, Tennessee, is the quintessential mountain town. Equal parts adorable and adventure-filled, the bustling community offers plenty to do for travelers to the adjacent mountains. Restaurants and boutiques abound, along with activities like mountain coasters, skiing, golf (both regular and mini), rafting and zip lining. The town offers great locales for sweeping views of the mountains, too, especially via the popular Sky Lift or the Gatlinburg Space Needle, a 400-foot tower with 360-degree views from the observation deck.
Nearby KOAs
Pigeon Forge / Gatlinburg KOA Holiday
Gatlinburg East / Smoky Mountain KOA Holiday
Townsend / Great Smokies KOA Holiday

2. Brian Head, UT
When it comes to picturesque mountain towns in America, Utah takes the cake. Iconic destinations like Salt Lake City and Park City draw visitors from across the globe, flocking to the slopes for world-class skiing, snowboarding and summer activities like hiking and mountain biking. But don't overlook the equally majestic mountain towns in the southern part of the state. Home to impeccable ski slopes, snowmobile trails and homey businesses steeped in all-American history, Brian Head is well worth the drive. Not only is the skiing and snowboarding incredible, with snow of equal quality as the mountains in Park City, but the crowds and costs are much more manageable. In addition to slope-side activities, the town is adjacent to Cedar Breaks National Monument, basically a mini Bryce Canyon filled with red rocks and hoodoos. For a memorable meal, have dinner at Last Chair Saloon at Brian Head Resort—the resort's owner is a Kansas City native, and does his hometown proud with incredible takes on barbecue.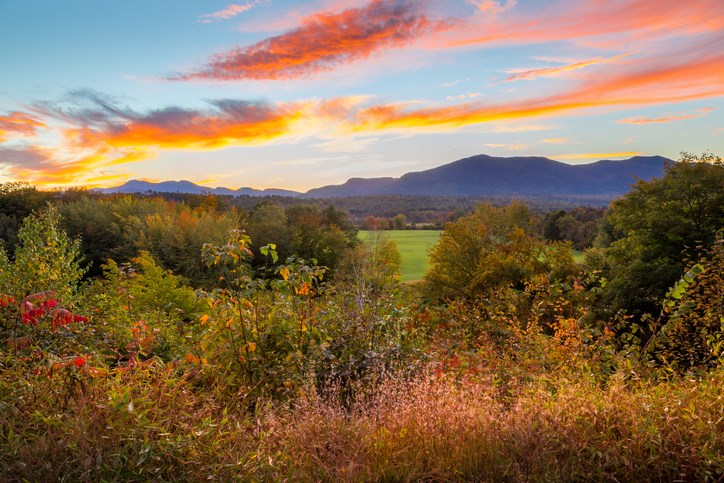 3. North Conway, NH
Nestled in the mighty White Mountains of northern New Hampshire, North Conway is an apt getaway for all kinds of outdoors activities throughout the year. In spring and summer, the region teems with bustling hiking trails, lakes and rivers, including the popular Saco River, while fall brings forth some of the most famed foliage on Earth. In the winter, Cranmore Mountain offers some of the state's best skiing and tubing, while the town also features cross-country routes and skating rinks. Most uniquely, North Conway is also a hub for guided moose tours, wherein several companies take visitors out into the mountain wilderness in the evening to marvel at the state's largest land mammal.
Nearby KOAs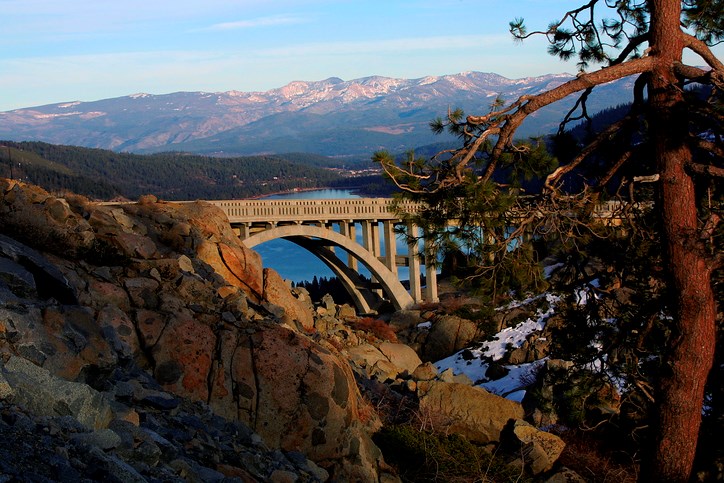 4. Truckee, CA
From snow skiing to water skiing, Truckee is a year-round haven for outdoor adventure. For snow-lovers, the town's elevation and geography means winter is typically extended well into spring. Thus, there's plenty of opportunity for skiing, snowmobiling, ice skating, sledding and snowshoeing, and there's no shortage of options for any of them. Some regional highlights Squaw Valley Resort, one of the largest ski resorts in the country, and Tahoe National Forest, a mecca for cross-country skiing, snowmobiling and snowshoeing. Another people-pleaser is the Truckee River Legacy Trail along the Truckee River. Usually plowed, it provides a tranquil setting for a stroll. Or in the warmer months, it's a go-to for cyclists. As the weather continues to warm, visitors can bike and golf at Northstar California Resort, canoe and water ski at Jackson Meadows Reservoir, hike the lush and wooded Sagehen Summit trail and go white water rafting on the Carson or Yuba Rivers.
Nearby KOAs

5. Carlsbad, NM
Most renowned for its subterranean caverns, Carlsbad, New Mexico, is just as splendid on the surface. The desert town bustles with eateries, bars, museums and shops, and the Guadalupe Mountains are just as deserving of attention as the Carlsbad Caverns underneath them. Here, visitors can hike a wide array of trails, like the tree-lined McKittrick Canyon Trail that culminates with a serene grotto in the shadows of a huge wall of rocky, fossilized reef. On the opposite end of the spectrum, Guadalupe Peak is the tallest point in Texas, and a good option for avid hikers hankering for elevation gain and sweeping desert vistas. Of course, the foothills back in Carlsbad are a must-visit. Here, you can gawk as tens of thousands of bats make their nightly migration out of the caverns. Or descend underground via the same natural entrance and into a world of mystery and intrigue.
Nearby KOA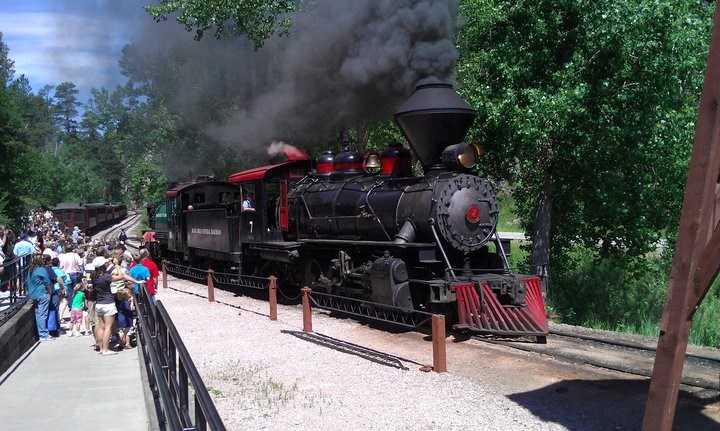 6. Hill City, SD
In Western South Dakota, the Badlands and Mount Rushmore get most of the attention, but don't overlook the smaller, less trafficked towns like Hill City. The charming Black Hills enclave is home to an array of eclectic antique shops, boutique restaurants, breweries and cozy inns. Recreation options are also quite unique for the area, including the historic 1880 Train that allows guests to hop aboard and ride back in time as they voyage through the hills to the town of Keystone. If you prefer to hoof it on your own, hikers, bikers and horseback riders can explore the woods on the Mickelson Trail. Formerly a train track, the pathway is now a 109-mile trail that weaves through thick forests that helped earn the famed Black Hills their name and reputation.
Nearby KOAs
Mount Rushmore KOA Resort at Palmer Gulch

7. Vail, CO
For a town that only developed in the middle of the 20th century, Vail has done an impressive job asserting itself as one of the preeminent mountain towns in the country. It's as adorable as it is adrenaline-pumping, with mighty mountain peaks providing a playground for skiers and snowboarders of all experience levels. The winter activities earn the most acclaim, but Vail is just as fun in the spring, summer and fall. For a small town, it offers quite a lot: a mountain coaster, mountain biking, hiking, fly fishing and one of the country's longest zip line courses, for starters. Back on ground level, Vail provides plenty to do, see and eat. The town is modeled after mountain towns in Bavaria, and the influence is well reflected in the farmhouse-style architecture and the food. For some of the best of the latter, head to always-buzzing Almresi in the heart of Vail Village. The homey hideaway is a family-run passion project filled with dark wood, cuckoo clocks and a dessert counter brimming with strudel. Sit down for a proper feast of potato pancakes, pretzels, spaetzle and Austrian dessert pancakes called kaiserschmarrn.
Nearby KOAs
Denver West / Central City KOA Holiday
Glenwood Springs West / Colorado River KOA Holiday
Carbondale / Crystal River KOA Holiday
---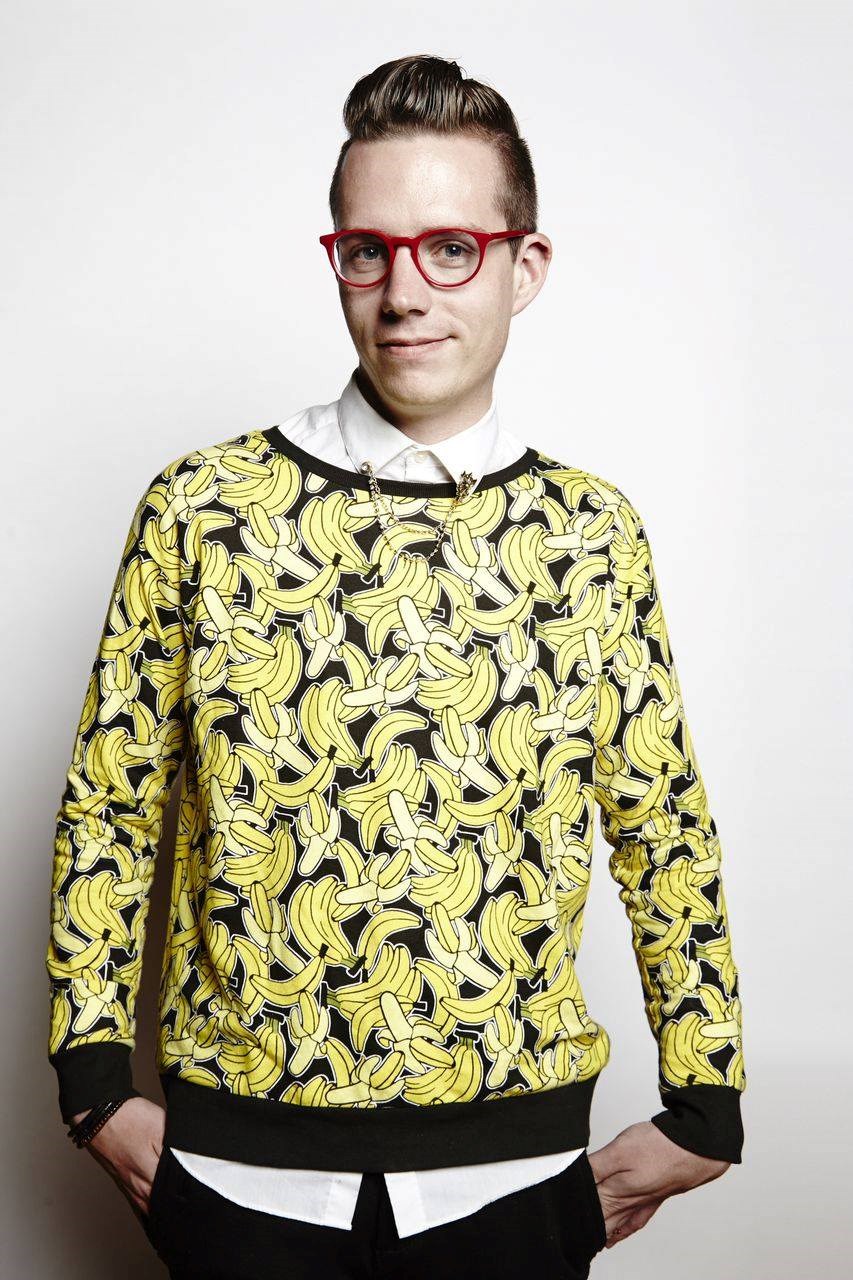 Born and raised in New Hampshire, Matt Kirouac grew up with a love for camping and the outdoors. Though he's lived in Chicago since 2006, he's always on the lookout for new adventures. He writes about travel and food for outlets like TripExpert, Money Inc, Upventur, DiningOut, Food Fanatics magazine, Plate Magazine and Zagat, and he currently serves as Chicago editor for What Should We Do?! He's the author of The Hunt Guides: Chicago (2016) and Unique Eats & Eateries of Chicago (2017).
---