While much of the country gets chillier with winter looming, this is the time to shine for the American South. Not only does it stay mild, but late-fall and winter are actually optimal times to visit due to this being their dry season and the lack of mosquitoes and humidity. In short: this is prime time for swampy adventure. And between the bayous of Louisiana, the Florida seashores, and the hardwood bottomland forests of South Carolina, there are plenty of swampy parks to check out in the coming months.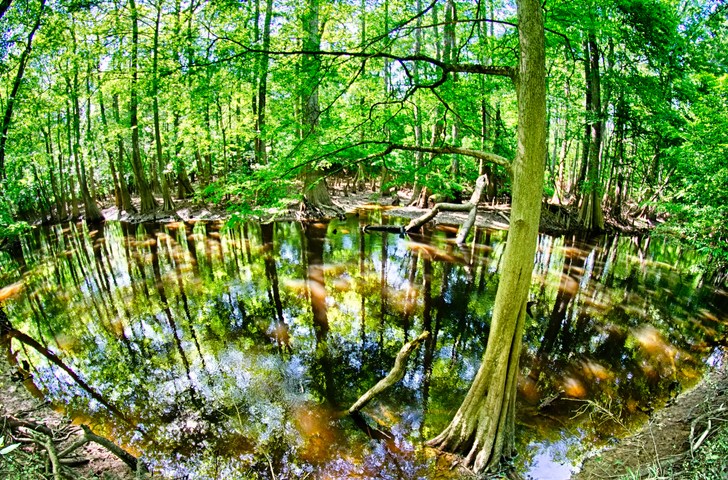 Congaree National Park, South Carolina
A far cry from the stereotypical national park dominated by canyons, soaring mountains, and/or steaming geysers, Congaree is one of the most unique units in the entire National Park Service. Located about 25 minutes from Columbia, the state's capital, Congaree is a mystifying realm of waterways, dense greenery, wildlife, and some of the tallest trees east of the Mississippi. Though this park may look a lot like a swamp, it's actually a vast floodplain of its namesake Congaree River, and the terrain here is known to flood periodically throughout the year. It's all part of the natural cycle of the forest, with flooding bringing nutrients to the roots of these hulking trees. With summer in the rearview mirror, now is the time to explore this underrated national park—hike the trails, stroll the boardwalk loop, and embark on a kayak tour of the Congaree River or its adjoining creeks.
Nearby KOAs
Santee / Santee Lakes KOA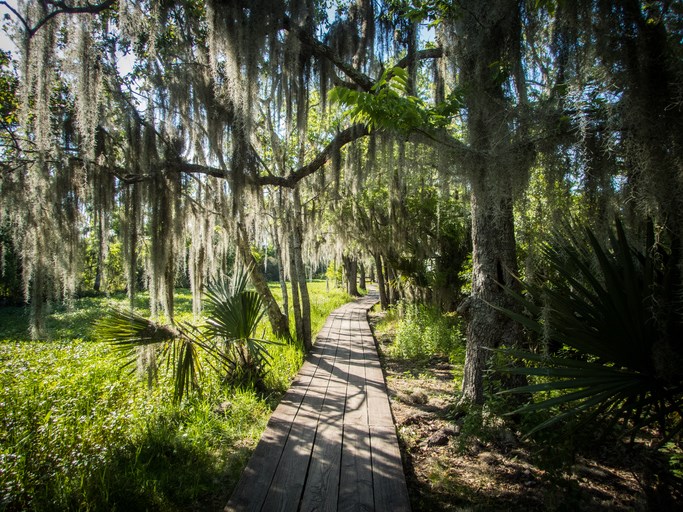 Jean Lafitte National Historical Park and Preserve, Louisiana
A stone's throw from the urban hustle and bustle of New Orleans lies a watery world of discovery, history, and lore. Jean Lafitte National Historical Park and Preserve, so named for a French pirate who traversed the nearby Gulf of Mexico in the early 19th century and participated in the Battle of New Orleans, is a widespread park filled with all kinds of different sites and activities, from the Chalmette Battlefield and the Acadian Cultural Center to Cajun food festivals and music events. Then there's the Barataria Preserve, a sprawling network of bayous, swamps, and forests that altogether look like quintessential Louisiana. Here you can explore boardwalks and dirt trails, go birding, and spot alligators.
Nearby KOAs
New Orleans KOA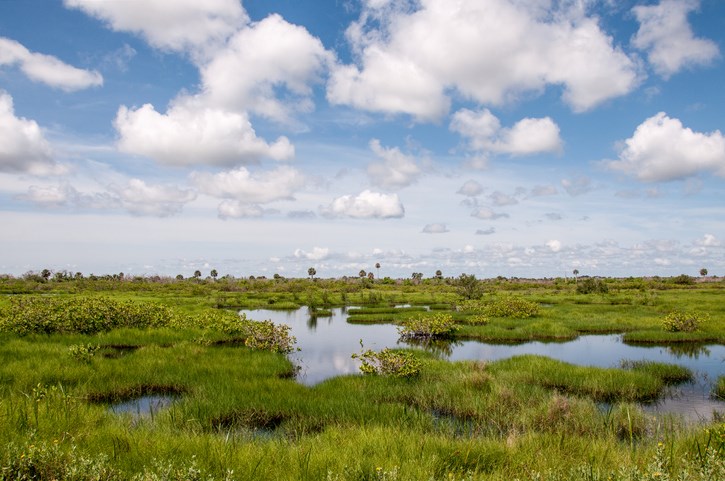 Canaveral National Seashore, Florida
When most people think of Cape Canaveral in Florida, they think of NASA and rocket ships. But what many don't realize is that just outside of the Kennedy Space Center lies a serene landscape of beaches, marshes, woods, and pristine wilderness. Canaveral National Seashore is a barrier island comprised of flatwood forests, lagoons, and the longest stretch of undeveloped beach on Florida's Atlantic coast. There's also Mosquito Lagoon, an enormous body of water that forms more than 2/3 of the entire park. This swampy expanse provides sanctuary for an abundance of Florida wildlife, including alligators, snakes, wading birds, bald eagles, and ospreys. Elsewhere, Canaveral is home to everything from manatees and sea turtles to whales, oysters, and even feral hogs.
Nearby KOAs
Titusville / Kennedy Space Center KOA Journey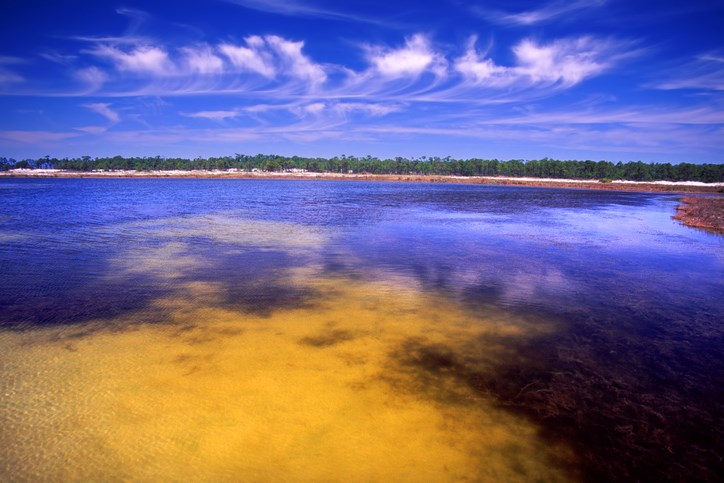 Mississippi Gulf National Heritage Area
Comprised of the six southernmost counties in Mississippi along the Gulf Coast, this broad park is designed to tout the region's significant history, culture, and geography. Driving through counties like Stone, George, Jackson, Pearl River, and Hancock reveals timeworn homes, lighthouses, museums, festivals, and homey restaurants slinging everything from barbecue to gumbo. At the heart of it all is water, both in the form of the Gulf and the rivers, swamps, marshes, and bays that give this place its pulse. Exploring this region, whether on a scenic drive, a tree-lined hike, or a day at the beach, showcases just how powerful these waterways are in this part of the country; as a home to myriad animals, a bountiful source of seafood and fish, and the foundation for flourishing fauna.
Nearby KOAs
Gulf Shores / Pensacola West KOA
New Orleans KOA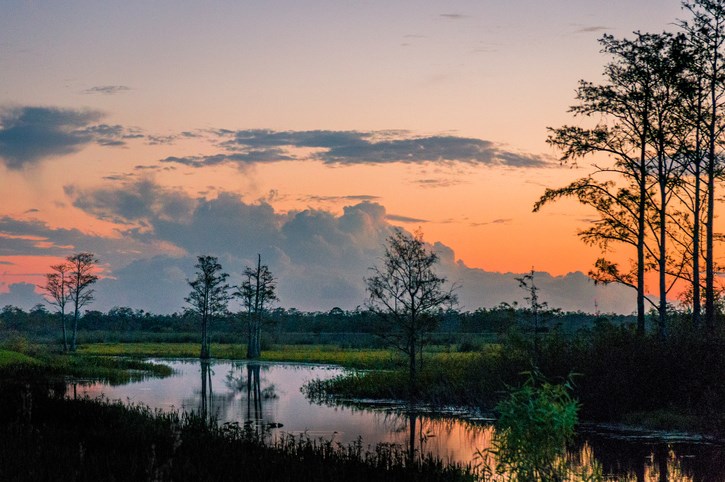 Mississippi Delta National Heritage Area
Another widespread unit within the National Park Service, and easily one of the most distinct in the country, the Mississippi Delta National Heritage Area contains numerous counties, scenic byways, museums, restaurants, churches, forests, swamps, farmland, and much more. Some highlights include the Catfish Museum and Visitors Center in Humphreys County and the 2000-year old cypress tree in the same county. There's a boardwalk trail through marshy terrain off of Highway 7 at Sky Lake Preserve that'll get you there, with several other huge trees en route. Nearby is the Delta National Forest, the only bottomland hardwood forest in the entire National Forest system. Similar to Congaree, this is a floodplain of the mighty Mississippi River, but when the river isn't too high, it's teeming with activities like biking, hiking, fishing, canoeing, horseback riding, and scenic drives.
Nearby KOAs
Baton Rouge KOA Holiday
Starkville KOA Holiday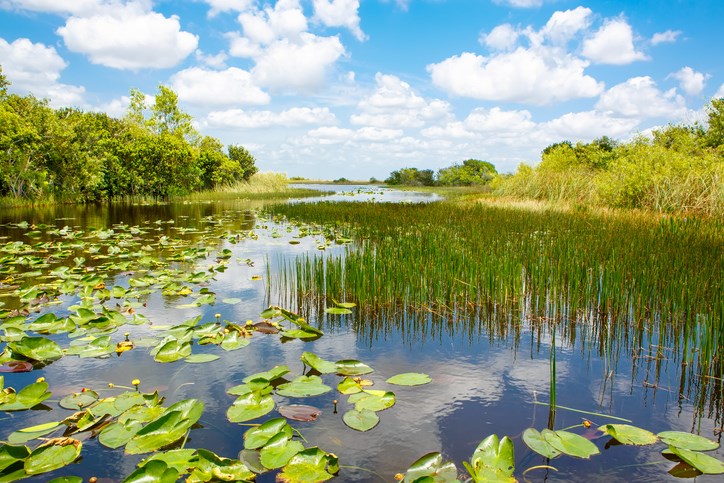 Everglades National Park
Easily the most iconic national park known for swampy landscape, Everglades is a must-see this time of year. The third largest national park in the contiguous U.S. (and the largest east of the Mississippi River), this 1.5-million acres behemoth has it all: shoreline, pine forests, manatees, alligators AND crocodiles, wetlands as far as the eye can see, and of course, the river of grass that forms the heart of the park. December through May is dry season for the Everglades, which means it won't be nearly as muddy, rainy, and buggy as the summer months, so hiking trails are much more accessible, and temperatures are comfortable enough for all-day adventures in a kayak or canoe. For first-timers, a solid course of action is to start at the Ernest F. Coe Visitor Center on the eastern side of the park, then drive a few miles in to the Anhinga Trail. This is one of the most popular trails in the park, an easy boardwalk loop over a sawgrass marsh with frequent sightings of alligators. From here, you can keep driving along the main road all the way to the Flamingo campground area, home to numerous trails and waterways to explore.
Nearby KOAs
Davie / Ft. Lauderdale KOA
Hollywood KOA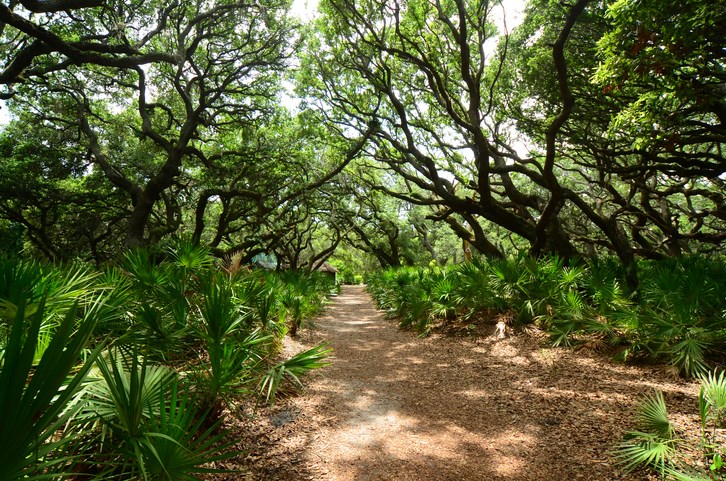 Cumberland Island National Seashore
Accessible only by ferry, Georgia's southernmost barrier island is well worth the extra effort. The boat ride takes about 45 minutes, depositing passengers on a massive island filled with maritime forests, 17 miles of dune-lined beach, marshes, and plenty of human history, including the remnants of Dungeness Mansion, the former winter vacation home for Thomas Carnegie. The island boasts 50 miles of trails as well, many of which wind through wetlands and marshes in the island interior, and are easily accessed from the ferry dock on the island's south end.
Nearby KOAs
Jacksonville North / St. Marys KOA Holiday
---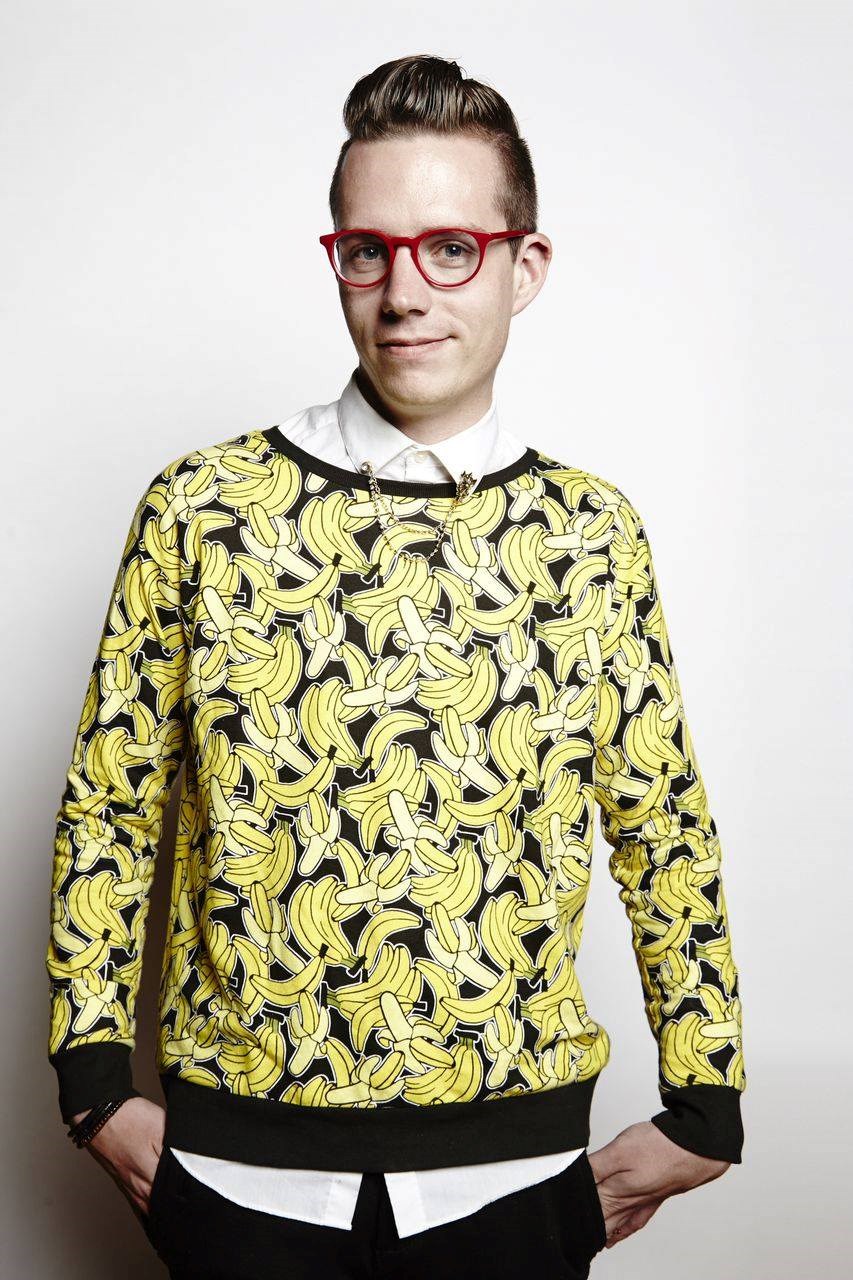 Born and raised in New Hampshire, Matt Kirouac grew up with a love for camping and the outdoors. Though he's lived in Chicago since 2006, he's always on the lookout for new adventures. He writes about travel and food for outlets like TripExpert, Money Inc, Upventur, DiningOut, Food Fanatics magazine, Plate Magazine and Zagat, and he currently serves as Chicago editor for What Should We Do?! He's the author of The Hunt Guides: Chicago (2016) and Unique Eats & Eateries of Chicago (2017).
---