What is a tiny home? A hundred years ago most people probably would have answered "a doll house." These days the term "tiny home" conjures up images of young couples trading their 2,000-square-foot houses for a smaller modular home in an effort to reduce their carbon footprint. According to a 2017 Curbed article, "Tiny houses: big future, or big hype?" a tiny home is loosely defined as a dwelling with between 100-400 square feet. For comparison, the legal maximum size of a travel trailer is 400 square feet. In other words, living in a tiny home and camping can present similar problems when it comes to storage.
Fortunately, thanks to Instagram it's not hard to find tiny home enthusiasts and organizing experts willing to share their packing hacks. Some of their solutions require power tools and replacing what comes with your RV. But in the long run, the initial investment may be worth it. If it means not fighting over a closet, it could even mean saving your marriage. From utilizing that precious toe kick space to swapping hanging rods for shelves and even building a "basement," here are a few best storing practices to borrow from the tiny home community.
The Sol Bus
1. Sit on your stuff
Stephanie and Sarah Ryckman's tiny home in Knightdale, North Carolina is actually a converted school bus, named The Sol Bus. To maximize space, the Ryckmans built their own couch which serves as storage in addition to seating. Many RVs these days are coming with tables and chairs instead of dinettes. Simply, swap out the chairs for benches with built-in-storage. Or if you don't want benches, look for folding chairs so you have more floor space and storage when you're not around the table. (Conversely, if it's just one or two of you and you don't need the dinette space and seating for four, swap it out for a smaller table with two chairs.)
Teacup Tiny Homes
2. Install a toe-kick drawer
Dylan Pierce, who lives in a 240-square-foot home with his wife Amy, knows that a little can go a long way. "We've painstakingly made several custom drawers in our home that are less than one square foot." One such drawer that can make a difference is the toe-kick – a concept Jennifer McCarthy of Teacup Tiny Homes calls "super sneaky and extra functional." McCarthy, a tiny home builder based in Lethbridge Alberta, designs the drawers in the homes she sells so all it takes is a toe tap to open them. "In tiny homes it's important to design for every square inch vs. square foot," she told KOA. "A toe kick drawer is a great place for dog dishes, toys, pesky paperwork or even pot holders." Of course, some RVs might not have this shallow space under the kitchen cabinet/counter. But if yours does, and you don't mind standing a little further from the counter when you're prepping, here's a helpful video on how to install toe-kick drawers.
The Goodell Life
3. Swap rods for shelves
Chances are your camping wardrobe is more casual than formal. If you can give up hanging your clothes, there's a good chance you can fit more in your closet. Alyssa Goodell who lives in British Columbia and shares about tiny home living at The Goodell Life, finds more space by rethinking "tall" areas. "In our closet the hanging rod didn't maximize the space well," Goodell told KOA. "So, we tore it out and put in shelves that slide out." Goodell folds their clothes and stores them in baskets on the sliding shelves instead. Marie Kondo, whose methods the New York Times calls "life-changing magic," recommends folding clothes like origami.
A Tiny Good Thing
4. Build a straw bale basement
According to Isabelle Nagel-Brice, "Any vehicle or home on a trailer in a cold climate needs to stop cold wind and air from going under their dwelling." Nagel-Brice, founder of the tiny home consulting business, A Tiny Good Thing, lives in Central Oregon where winter temperatures are often in the 30's. To insulate her elevated 204-square-foot tiny home, she turns to straw for skirting. "Straw bales are very insulative and keep your subfloor and waste lines from freezing as quickly," Nagel-Brice told KOA. "It also creates a "basement" of sorts under your home, which is a great place to store gear, or a place for your dog to chill."
Tiny Time
5. Cover to create counter space
While this hack won't give you more obvious storage space, it gives you more surface area. If your RV cooktop (or sink) didn't come with a cover, why not build one? That's what Tim and Kelly of Tiny Tim's Hood Mansion (a 36 ft. x 8.5 ft. tiny home in the Pacific Northwest) did. Their countertop is a custom marble slab – designed to look like their favorite body of water in Western Washington – covering slide-out induction burners. Most likely, you'll want to go the easier, cheaper route and just cover your existing stove. In that case, this YouTube video with nearly 70,000 views shows how to DIY with wood.
---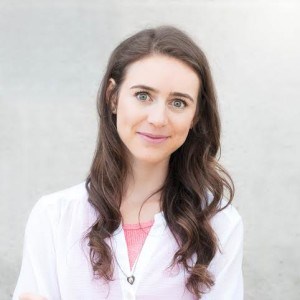 Katie Jackson is a writer and media specialist based in Montana's Big Sky Country. Living and working everywhere from New York to Nicaragua, Katie is no stranger to adventure. When she's not traveling the world (or writing about it!) she's busy chasing after a Leonberger named Zeus. Follow Katie's travels on Instagram @katietalkstravel.

---