Because the earth is tilted, we have seasons. When the Northern Hemisphere is tilted toward the sun, from around June through August, we have more hours of sunlight. This makes the summer months the perfect time to try solar power. But why switch to this renewable energy source? For starters, it's better for the earth. It can also be better for your wallet. Finally, it's incredibly versatile. You can cook with it, run your RV on it and even shower with solar power. Still, if you're out in the woods, you want to make sure the gear you pack actually works. For that reason, the following are five tried-and-tested solar-powered products thousands of campers already swear by.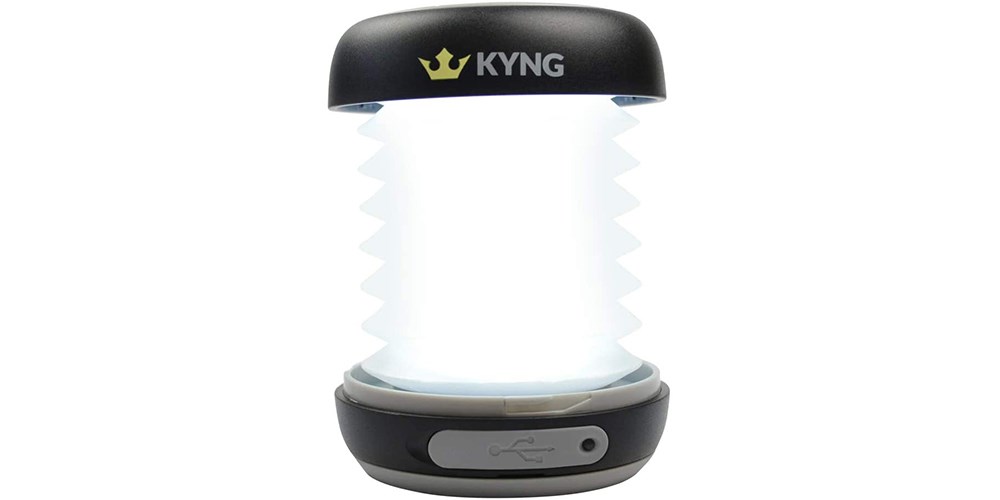 1. KYNG Solar rechargeable LED lantern, $19, Amazon
Will Hatton, founder of The Broke Backpacker blog, doesn't mince words when it comes to his favorite solar-powered lantern. "The KYNG Solar Rechargeable LED Lantern has saved my a** so many times," says Hatton. He loves not having to pack batteries and cites how bright it is (there are three modes including flashing) for being another reason he calls it a "worthwhile investment." On Amazon, this collapsible – think space-saving – lantern has a 4.5-star average rating from nearly 500 reviews. On days when there's not enough sun or daylight it can be charged via USB.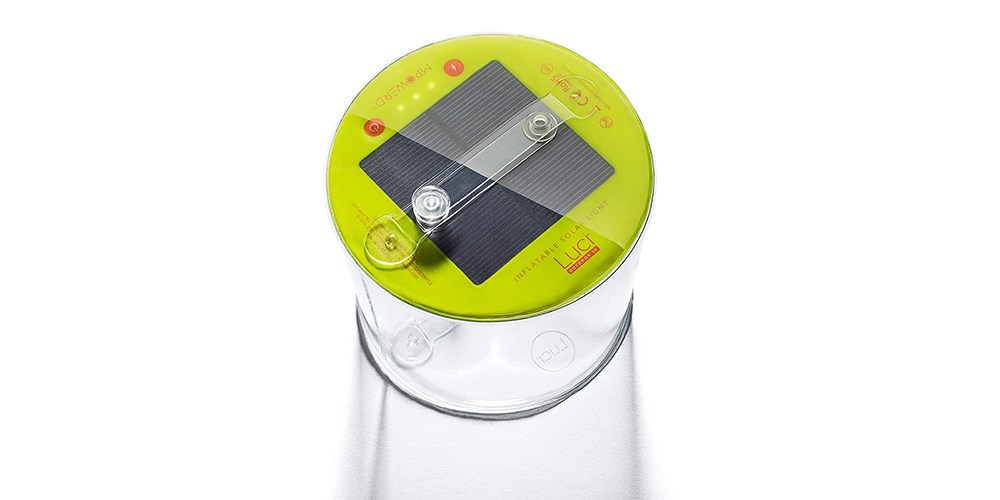 2.MPOWERD Luci Outdoor 2.0: Solar Inflatable Light, $15, Amazon
This is another solar-powered light beloved by avid campers like Kelly Beasley, co-founder of Camp Addict. Since she started camping full time nearly 6 years ago, Beasly has been calling it a "no-brainer" because it's inflatable, charges quickly and now has several new features. The 2.0 Luci, which has an impressive 4.8-star average rating from more than 4,000 reviews on Amazon, can provide light for up to 24 hours. It's also waterproof and incredibly durable; it can even withstand up to 150 pounds of pressure!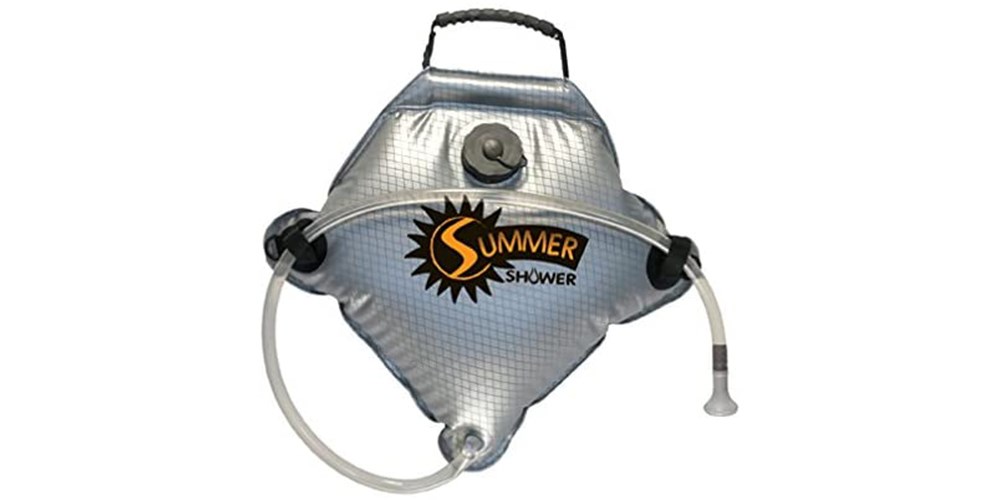 3. Advanced Elements 2.5-gallon Summer Shower, $22, Amazon
Hot showers are something you take for granted until you start camping. This next product comes highly recommended by someone living the vanlife who uses it for "months on end." Jeremy Foster, founder of the travel site TravelFreak, likes the Advanced Elements 2.5-gallon Summer Shower for two primary reasons. First, it can attach to pretty much anything including the top of most doors. Second, it has a temperature gauge so you know when the sun has heated the water to your desired temperature. "Anything is better than those freezing cold morning showers in a parking lot," says Foster. Amazon users agree. It has a 4.6-star average rating from more than 800 reviews. Even The New York Times deemed it 2021's best solar-powered camp shower!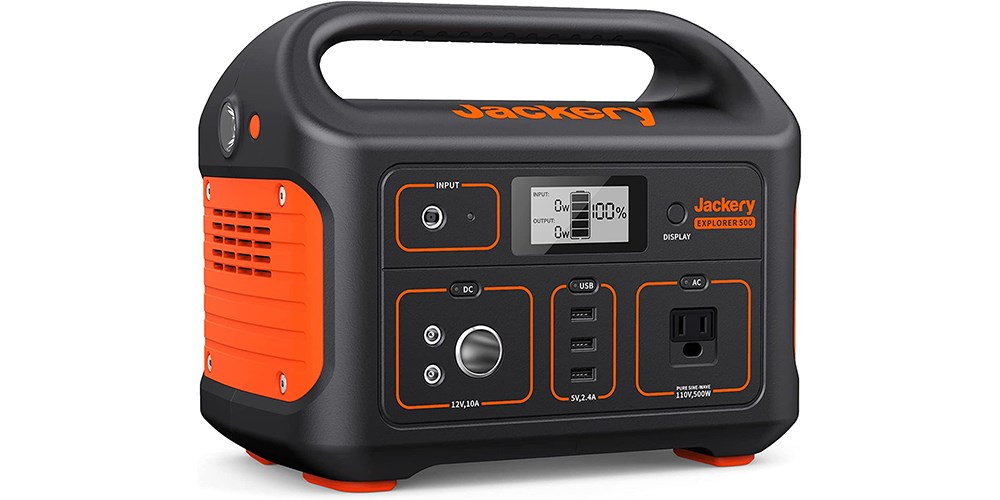 4. Jackery Solar Generator 500, $500, Amazon
At $500 it's pricy, but there are many reasons hardcore Colorado-based campers Sarah Stromsdorfer and her husband, Brad, call the Jackery Solar Generator 500 the "best piece of equipment we own." And they're not alone. On Amazon, nearly 90 percent of this generator's 4,200+ reviews are perfect 5-star ratings. So why all the love? To begin with, it can be set up anywhere and provides enough power to charge phones for several days at a time. It can even power air mattresses, mini fridges, TVs and all other must-have camping gadgets with a 500W or lower rating. Stromsdorfer, who runs a blog about sustainable living, says no matter where they're going or for how long, they always have this generator in the back of their truck.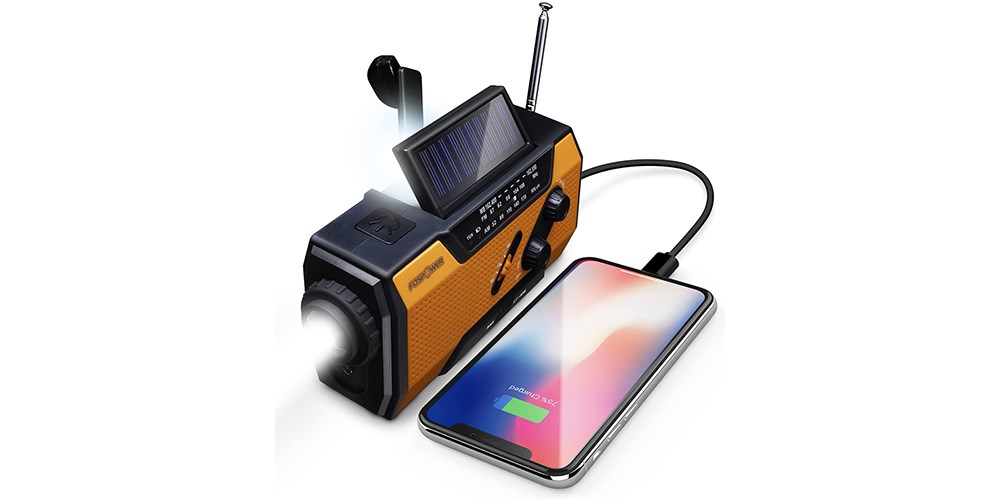 5. FosPower Portable Radio, $30, Amazon
If you're not ready to rely solely on solar power, this handheld radio/LED light hybrid is perfect for you. It can be charged four ways: solar, hand crank, 2000mAh power bank and AAA batteries (not included). It can be used in just as many ways. It's an AM/FM radio, LED flashlight, SOS alarm, reading lamp and phone charger. On Amazon, where it has a 4.6-star average rating from more than 16,000 reviews, it's the #1 best-selling weather radio. In fact, it's such a best-seller it's also ranked 58th out of all electronics. One happy camper/reviewer uses it full time at their off-grid cabin and writes, "Everyone should have an emergency radio with weather band and to get local news reports IMO." They say it works a lot better than their previous radio that had a battery life of just a few hours. This one lasts longer than eight hours. More importantly, it can play the radio while charging.
---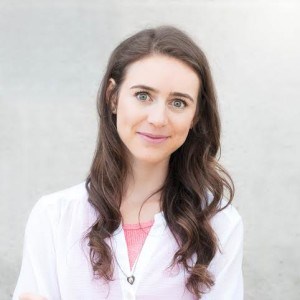 Katie Jackson is a writer and media specialist based in Montana's Big Sky Country. Living and working everywhere from New York to Nicaragua, Katie is no stranger to adventure. When she's not traveling the world (or writing about it!) she's busy chasing after a Leonberger named Zeus. Follow Katie's travels on Instagram @katietalkstravel.

---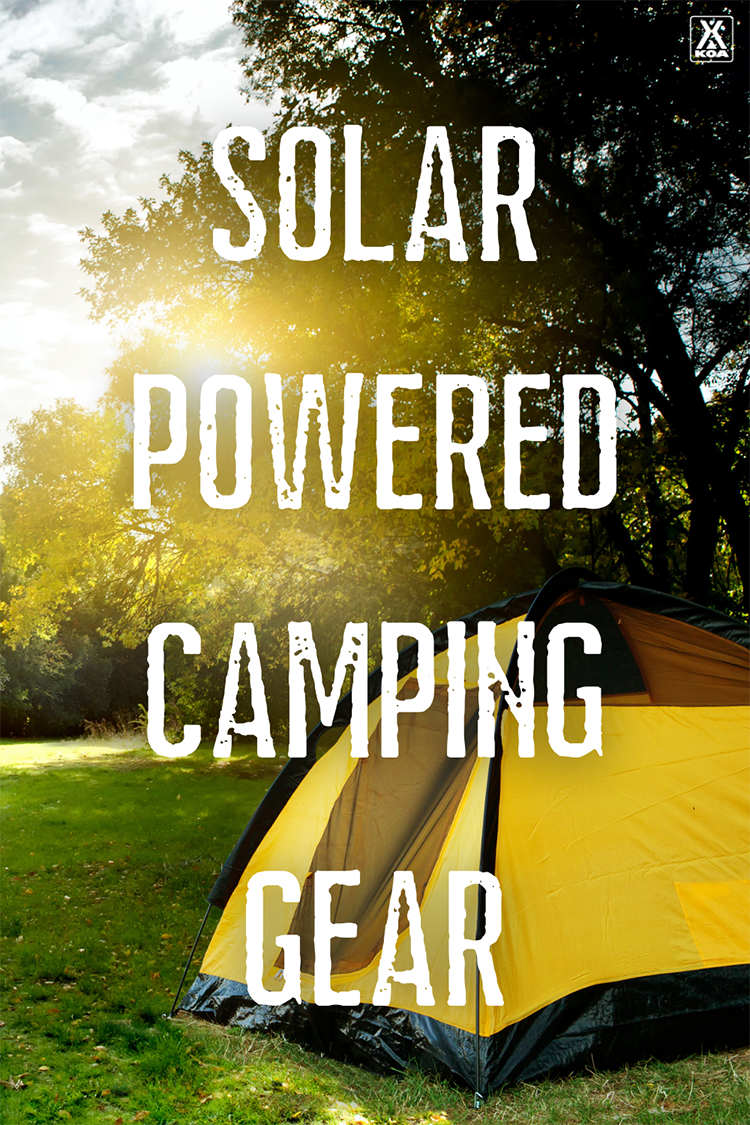 Kampgrounds of America, Inc is a participant in the Amazon Services LLC Associates Program, and affiliate advertising program. Some links may be affiliate links and Kampgrounds of America, Inc may get paid if you buy something or take an action after clicking one of these links.
Prices are accurate at time of publishing. Note that they are subject to change at the discretion of Amazon or their marketplace sellers.