No one knows for sure when vanlife officially became part of our lexicon. A 2017 article in The New Yorker, defined it as a movement. To be specific, it described it as "a one-word life-style signifier that has come to evoke a number of contemporary trends: a renewed interest in the American road trip, a culture of hippie-inflected outdoorsiness, and a life free from the tyranny of a nine-to-five office job." According to the 2020 North American Camping Report, 15% of campers these days say they're interested in vanlife. It sounds simple. Buy a van, quit your job, and hit the road. But as most vanlifers know, the transition into this alternative lifestyle is anything but smooth. However, when done right, it can be fun, and yes, very Insta-worthy. Whether you plan on moving into a 2021 Mercedes-Benz Sprinter or a classic Ford Falcon older than your parents, here are a few expert tips for starting vanlife.
1. Have zero expectations
With #vanlife having more than 9 million posts, it's hard not to have expectations. But it's not helpful. Kaylee Kline, who blogs at VanDoIt.com admits that when she first started she made the mistake of thinking every day would be full of photo ops. After 3 years of solo vanliving before hitting the road with her husband, she knows better. "While there will be those moments, it's also a lot different than I ever imagined. There is a lot of gritty, real life moments too."
2. Start with something in great mechanical shape
Most people who drive motorhomes know this already. But for those starting out, it's not as obvious and that $600 vintage VW bus for sale on Craigslist may look like a screaming deal. "I think some newbies think they can retrofit any old van and expect it to work for years and years," says Christine Wang who has spent the past 3 winters living in a custom Sprinter van while hitting the slopes for The Ski Girl. "But you always want to start with something that is in great mechanical shape so you don't end up doing an entire build-out only to have something that won't work well in the long run."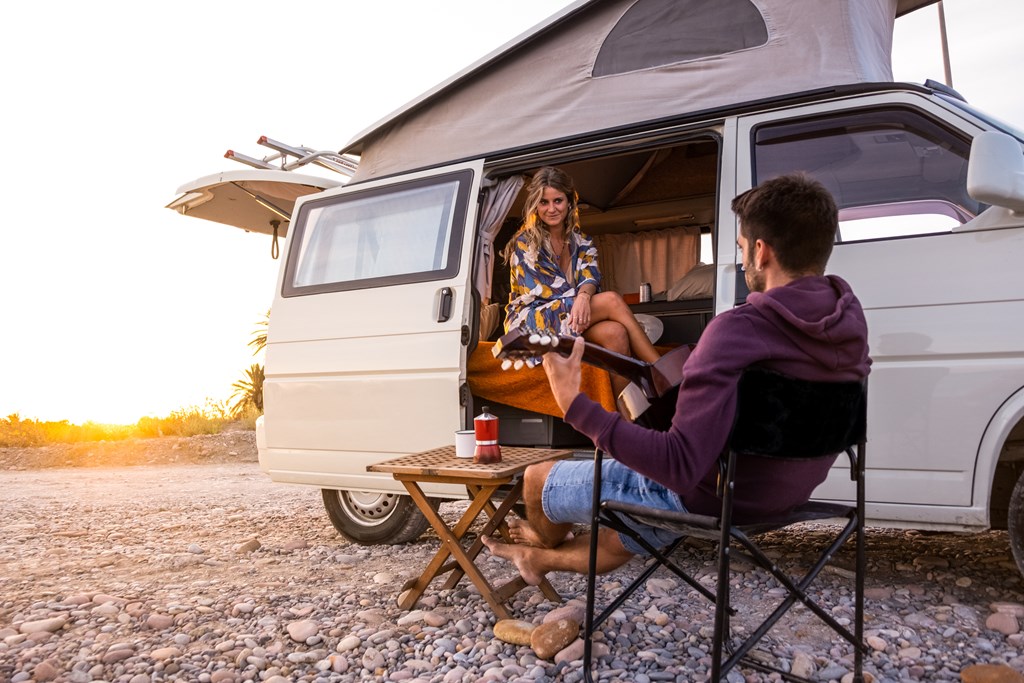 3. Downsize your electric system
Kate Moore and her husband, who blog at Parked in Paradise, are proud to say they've visited the entire Lower 48 while living in their 1996 Dodge Ram van. Their biggest tip for those starting out is to consider what they need to charge and how they're going to charge it. "A lot of new vanlifers think they need huge electric systems to run things like AC, microwaves, and hairdryers," says Moore "But that can lead to an expensive solar system." She recommends investing in an energy-efficient refrigerator, using fuel instead of electricity to cook, and charging electronics at a business you're visiting (such as a local coffee shop) as opposed to using your battery bank.
4. Take advantage of paid campsites
While Moore likes to save money, she knows one thing can often be worth it: a campsite you pay for. She says the expense is especially justified if you want to visit a major city. Sure, you can boondock it, but usually you're far from the sights or entertainment. In other words, it's not worth the time, gas, and trouble to find a place to park for free. Moore also adds that campgrounds are great places to stock up on fresh water, take showers, and take advantage of free Wi-Fi.
Ketti Wilhelm
5. Test drive the lifestyle
Before Ketti Wilhelm and her husband decided to spend 5+ months (and lots of money) converting their 1996 Chevy Express so they could live in it full time, they did their homework, hands on. "Test drive the lifestyle before you give up your house," insists Wilhelm, who writes about her travels at Tilted Map. "And I don't mean for a weekend." They did it for weeks and then months at a time before committing. This is particularly important if you're planning on living with someone. Test drive it with them. Just because you've both lived in vans before doesn't mean you can live in one together.
6. Practice (or pay for) parking
According to Jen Nilsson the biggest misconception most new vanlifers have is that it will be easy to park anywhere for the night. "But, you have to do some legwork to find a safe, legal, and comfortable place to park," explains Nilsson, a nomad who quit her job to travel when her partner died of cancer. She's currently building a van with Lizz, a 21-year veteran of the U.S. Navy. During their one-month trial where they rented a van they realized how important it was to practice parking. And if you don't want to do that, stay at campgrounds. "We ended up staying at a lot of KOAs!" recalls Nilsson.
MoonDuo -Nik Sheasby
7. Have a keep-it-clean routine
Lindsey Bathke, half of the team behind Moon Duo, does one simple thing in her van/home every day. She gives their rug a quick shake which instantly makes the van feel fresher. "With just a little daily sweeping and maintenance, the space can be kept clean," notes Bathke who points out that cleanliness and organization go hand in hand. "When everything has its place, items can be found more easily, making the space feel larger, less cluttered." One space Bathke and her partner, Nik, don't have to clean is a bathroom. Their 1999 VW EuroVan doesn't have one. So, they stay at campgrounds with facilities. Recently, they stayed at a former KOA once owned by her maternal grandfather. "It was magical to canoe on the lake, feel the energy in the campground store, and shower in the stalls that my family built, complete with old KOA shower curtains," says Bathke.
8. Think longer term
"Living in a van is very different to taking shorter trips," points out Lucy Ruthnum, an on-again off-again vanlifer for the last six years. You need to take into consideration a lot of other factors to make your life as easy as possible." For example, the U.K.-based Ruthnum, founder of Absolutely Lucy, recommends choosing a taller van so you can comfortably stand in it and spend rainy days inside if needed. "This is something that might not bother you so much on a week-long trip but could become super annoying long-term."
Katie and Ben Zweber
9. Be prepared for the highs and lows
Katie and Ben Zweber, the duo behind the blog Two Wandering Soles recommend realizing what doesn't make it into the Instagram feed. For every beautiful site with epic views they find there are several unremarkable, or even less-than-ideal, locations they end up having to stay at. "Then there are the tasks like filling water tanks and emptying your toilet," says Kate. "It's important for vanlife hopefuls to understand both the highs and lows of life on the road and come into this adventure with realistic expectations."
Jacob Moon
10. Invest in a security system
Jacob Moon, a popular vanlifer who shares his adventures with 500,000+ followers on Instagram @moonmountainman, trusts Simpli Safe to keep his home protected. The company says it's the preferred smart home security choice for vanlifers. However, there are other security systems out there (including dogs). The most important thing is to consider investing in one. After all, if you're living this lifestyle your van isn't just your vehicle, it's also your home.
---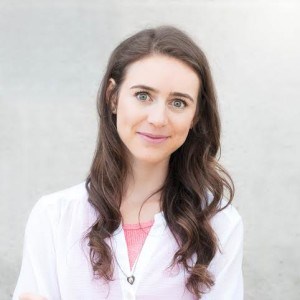 Katie Jackson is a writer and media specialist based in Montana's Big Sky Country. Living and working everywhere from New York to Nicaragua, Katie is no stranger to adventure. When she's not traveling the world (or writing about it!) she's busy chasing after a Leonberger named Zeus. Follow Katie's travels on Instagram @katietalkstravel.

---