These mini-appliances and gadgets are perfect for your next camping or RVing adventure. These items definitely pack a big punch despite their size.
There are several things in life that you can never have enough of: chocolate, wine, money, puppy videos, free time and counter space. While we can't really help with most of those (although here are seven ways to save money while RVing) we can totally assist with conserving counter space. We've talked to avid travelers. We've browsed Amazon's best sellers. And we Googled things like "world's smallest toaster." The result is this all-star cast of mini-appliances perfect for your next camping trip. The best part? You can get all 10 for less than $800.
1. DeltaToast
It may look like something you'd use for thigh exercises, but this curious-looking contraption made in Italy actually brings your bread to the perfect crisp. DeltaToast simply goes over a stove burner and unlike other camping toasters on the market, it does both sides of the bread at once. There's no flipping required! The downsides are it can only toast one piece at a time, and it's not ideal for bagels (it only opens to 1.5-inches thick). Still, it only weighs about 1 lb. and folds up to the size of a paperback book that you can hang next to your spatulas or stash in a drawer. $49, Amazon

2. Fizzics Waytap
It's hard to describe why a beer fresh from the tap trumps beer from a can or bottle, but it does. Fortunately for beer aficionados, all it takes is four AA batteries and the Fizzics Waytap to get that tap aroma, taste, texture and experience on the road. How does it work? Micro-foam technology and a "sonication process." In other words, it's complicated, but very cool! $130, Best Buy, Brookstone, Target and Amazon
3. Mini Firefighter
Although we usually associate appliances with cords, Merriam-Webster defines "appliance" as an instrument or device designed for a particular use or function. The Mini Firefighter's function—putting out fires—is perhaps one of the most important potential camping activities. It's compact enough to fit in an RV kitchen drawer or the pocket of your tent. More importantly, it's powerful enough to suffocate fire before it spreads. The company also claims it's easy to clean up since the foam dissolves immediately after use. $21, Amazon

4. AeroPress Coffee and Espresso Maker
Thea Wingert says this is the one appliance she can't live without. The Canadian founder of Zen Travellers even saves room for the AeroPress Coffee and Espresso Maker when she's backpacking! (Another popular travel blogger, Ryan at Desk to Dirtbag, calls it the best coffee maker period and has been swearing by it since 2013.) Of course, at 1 lb. and 4x4x11 inches, it can easily fit into most RV drawers. Indeed, by the numbers its quite impressive. In nearly 8,000 reviews on Amazon, it has an average 4.7-star rating. Also, it only takes 30 seconds to brew that delicious cup of joe. $34, Amazon
5. JavaPresse Manual Coffee Grinder
With all that time you've saved making your barista-quality coffee, you should have time to grind your own beans. Simply order Amazon's best-selling handheld coffee grinder. To sum up all 4,305 customer reviews, it earns 4.7 stars out of 5. It's much quieter than electric grinders, requires no batteries and has 18 different settings for coarseness. Coincidentally, it actually fits inside the AeroPress Coffee Maker's hollow plunger so it doesn't even have to take up additional space. $24, JavaPresse.com, Amazon

6. Scrubba Wash Bag
Don't just take our word for it. Forbes Magazine included this pocket-sized washing "machine" in its 2012 list of 10 Great Gifts for Travelers. Designed by Australian travelers (and featured on Australia's version of "Shark Tank"), the 5-ounce Scrubba wash bag weighs less than two decks of cards. It also takes about as much time—30 seconds—to clean a shirt as it does to shuffle a deck of cards! All you do is add water and a tiny amount of any liquid laundry detergent (or depending on the stain, dish soap can probably work), and then rub your clothes against the interior washboard (made of lightweight nodules). Then, simply rinse and hang to dry! $55, TheScrubba.com, $49, Amazon

7. Pyle Electric Small Portable Compact Washer
If you want to be able to wash more than one or two things at a time, consider an electric washer like Pyle's. Mary McWilliams and her husband, a professional golfer, live months at a time in their trailer (which they blog about at Journey to the Tour). They say it's the best thing they've invested in. Mary suggests using it when you have full hook-ups including water and electricity. "In 15-20 minutes we have clean laundry," she says before adding they fill it up in the shower and store it under their bed. $75, Amazon (If you're willing to spend $140 and have more room, this Giantex model has 1,173 Amazon reviews and a 4-star rating.)
8. Black + Decker Lithium-Ion Dustbuster
We can't speak on behalf of Mrs. Doubtfire, but more than 14,000 reviewers on Amazon seem to approve of this cordless lithium-iron Black + Decker handheld vacuum. It's about the size of a gallon of milk, and thanks to its lithium battery, a charge lasts up to 4 hours. (If it takes you longer than that to vacuum your RV, we want to see what kind of rig you're driving!) It can also hold a charge for up to 18 months so if you go a long time in between camping trips, you can count on it being ready to fire up right when you need it. $45, Amazon

9. SPT Countertop Dishwasher
If you have a dishwasher at home it can be hard to embrace the handwashing (and drying) routine on the road. Fortunately, there's a countertop dishwasher that seems to do the trick. You'll need a big RV—the SPT Countertop Dishwasher weighs 48 lbs and is about the size of a microwave—but if it means you can spend more time outdoors it may be worth it. Nearly 2,000 reviewers on Amazon seem to think it's a good purchase. It has 4 stars and is currently the best-selling portable dishwasher (out of 85 different models) on Amazon. Did we mention it's family friendly? There's room for up to six place settings. $219, Amazon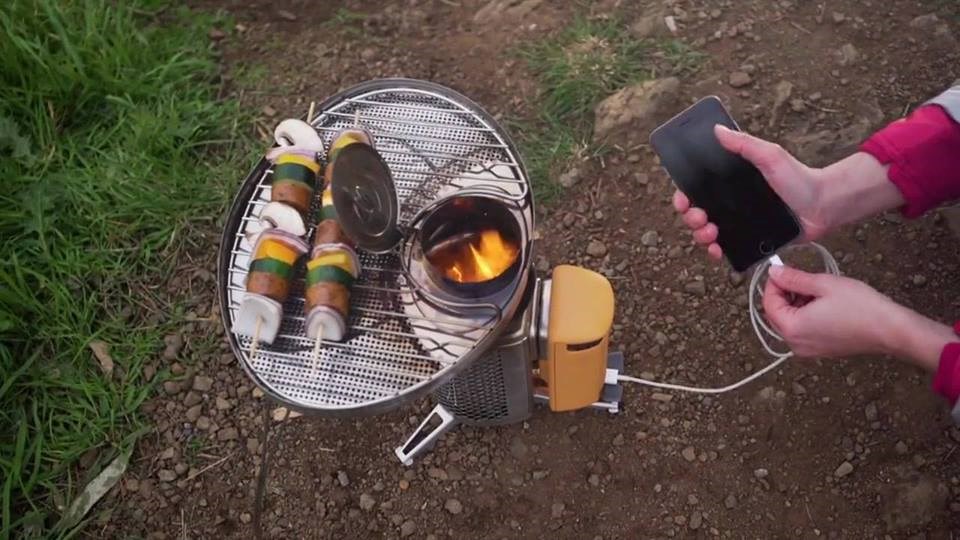 10. BioLite CampStove 2
This one is for you tent campers who like to cook and be connected. The BioLite CampStove 2 is basically a thermoelectric generator that converts heat from a fire into electricity. It's a cool alternative to solar power and it's great for using when the sun goes down. All you need is a little wood which gets the smokeless flame going and provides plenty of heat for grilling or just boiling water (takes 4.5 minutes for one liter). At the same time, you can plug in any USB-compatible device and charge it. The CampStove 2 even has a removable battery pack so you can charge it up and take it with you to charge devices later. You're welcome. $130, Amazon
---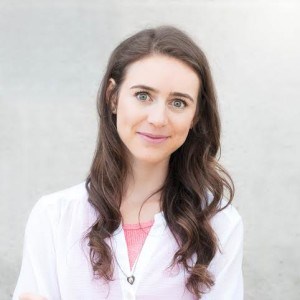 Katie Jackson is a writer and media specialist based in Montana's Big Sky Country. Living and working everywhere from New York to Nicaragua, Katie is no stranger to adventure. When she's not traveling the world (or writing about it!) she's busy chasing after a Leonberger named Zeus. Follow Katie's travels on Instagram @katietalkstravel.

---