The beauty and grandeur of America's National Parks are here for everyone to enjoy. Layers of accessibility are incorporated into the park system, helping all people access nature's healing vibes. Wheelchair-accessible trails and visitor centers, comfort stations and picnic areas with accommodations, and specialized tours and interpretive materials help people of all abilities experience the National Parks' natural landscapes.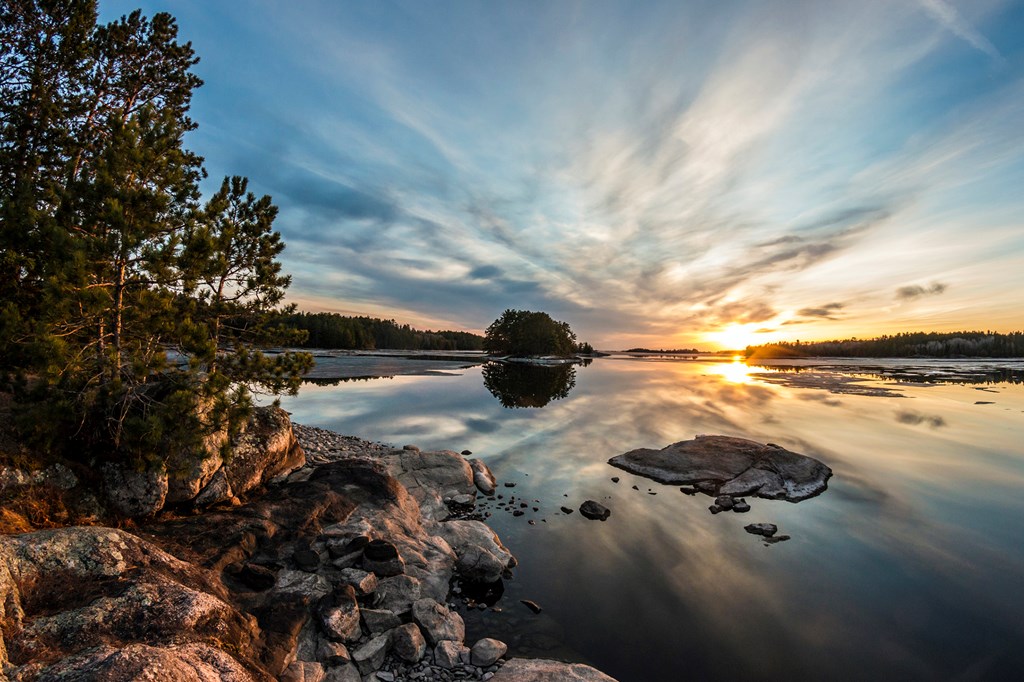 1. Voyageurs National Park, Minnesota
Rocky forested terrain meets serene glassy lakes at Northern Minnesota's Voyageurs National Park. The land and water are accessible to everyone for exploration. The 1930s-era I.W. Stevens Resort's historic buildings on Stevens Island in Namakan Lake, built for the top brass of Virginia and Rainy Lake Lumber Company, are open to the public for a peek inside. Enjoy the accessible dock, fire ring and picnic tables.
The Ellsworth Rock Gardens, also called The Showplace of Lake Kabetogama, is a terraced garden on a natural rock outcropping with over 60 flowerbeds and 200 abstract rock sculptures. A new accessible trail takes visitors through the stunning recreation destination to see the natural and man-made features up close.
Whether you're up for taking a two-hour cruise to Little American Island or an all-day expedition to Kettle Falls, Voyageurs water vessels are accessible for all visitors. Bon voyage!
Nearby KOA
Bemidji KOA Journey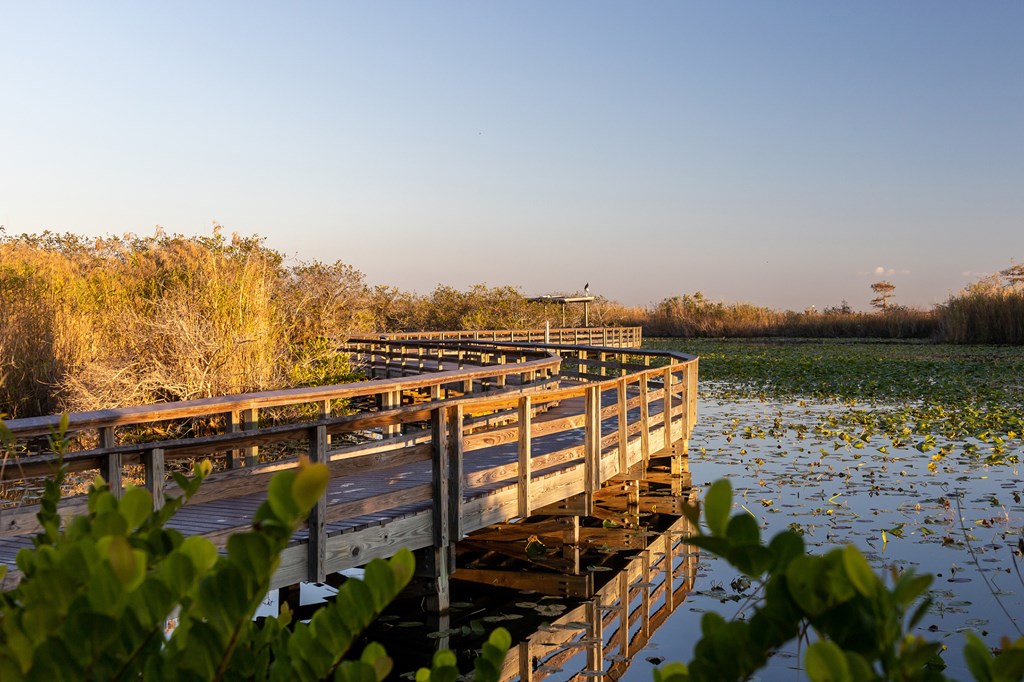 2. Everglades National Park, Florida
Everglades National Park's 1.5 million acres of marshland extend across the southern tip of Florida. The diverse subtropical wilderness protects unique and endangered flora and fauna. The park's visitor centers are accessible, with Ernest F. Coe Visitor Center serving as an orientation point for further exploration.
Two short, wheelchair-friendly trails start from Royal Palm Visitor Center, one for wildlife viewing and the other for discovering exotic tropical trees. The Anhinga Trail meanders along a sawgrass marsh with alligators, turtles, and fish stalking birds like anhingas, herons and egrets. Then take the short Gumbo Limbo Trail to cool off under the shade of a jungle tree canopy. See the flaky bark of the gumbo limbo trees, royal palm's fronds, wispy ferns and air plants.
There are other accessible options for touring the land and cruising the waters. The two-hour narrated Shark Valley Tram Tour  travels a 15-mile trail into the "River of Grass." It stops at a 45-foot tall observation deck, accessible by a gradual ramp, providing panoramic views across the Everglades. Accessible boat tours leaving the Flamingo and Gulf Coast visitor centers take visitors closer to the park's wetland critters.
Nearby KOAs
Davie / Ft. Lauderdale KOA Holiday
Hollywood KOA
Naples / Marco Island KOA Holiday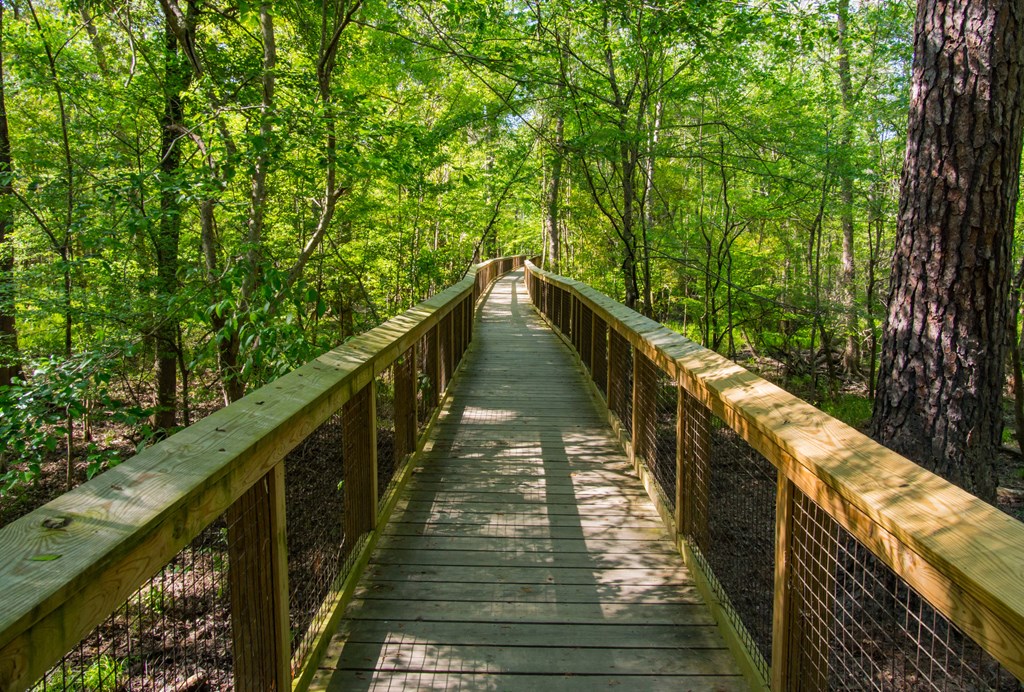 3. Congaree National Park, South Carolina
South Carolina's Congaree National Park is home to twenty-six thousand acres of old-growth bottomland hardwood forest. The park's watery ancient forest of Spanish moss-covered American Beach trees, Bald Cypress and Water Tupelo, are wheelchair accessible via boardwalk and kayak.
The Boardwalk Loop Trail winds over the sometimes flooded, sometimes mucky forest floor for 2.6 miles roundtrip. Hippocampe all-terrain wheelchairs are available at park visitor centers for use on designated trails such as the boardwalk. These special wheelchairs help users enjoy their outdoor ride and can be self-propelled, pushed, or pulled by a hiking companion.
Exploring the waterlogged forest via kayak on Cedar Creek or Congaree River is another unique Congaree park experience. Visitors with a weak grip, no grip or one arm can borrow specialized paddles to help them maneuver their own kayak or when participating in a ranger-led waterway tour.
Nearby KOA
Santee / Santee Lakes KOA Journey
Newberry / I-26 / Sumter NF KOA Journey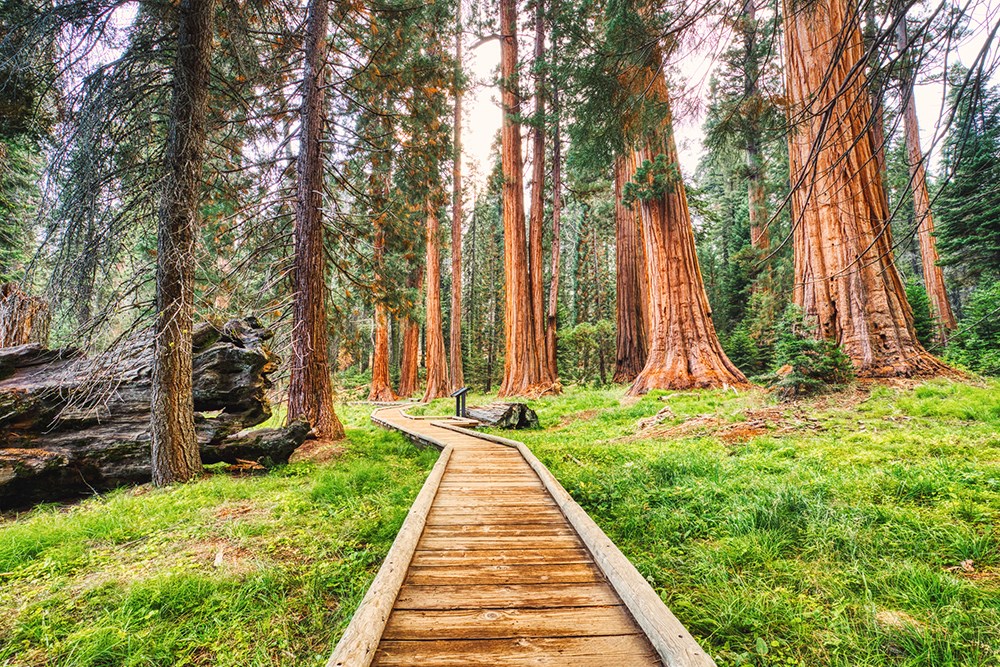 4. Sequoia & Kings Canyon National Parks, California
General Sherman, the world's largest tree, sheds some perspective on visitors to Sequoia & Kings Canyon National Parks in California. The giant sequoia towers a staggering 275 feet tall and is more than 36 feet around. A wheelchair-accessible paved trail leads to the park's neck-strain-inducing highlight. Take the Big Trees Trail; a three-quarter mile paved and boardwalk trail through Round Meadow. Frequent pull-outs with benches and room for wheelchairs allow visitors to observe the centuries-old trees and the creatures that live amongst them.
Vistas and natural settings like the Roaring River Falls waterfall, Hospital Rock's Native American pictographs, and Tunnel Rock's precarious boulder balancing act have short, accessible paths that make it easy for everyone to enjoy. Vehicles with accessible parking placards have special access to the stunning granite vista views from Moro Rock / Crescent Meadow Road.
Nearby KOA
Visalia / Sequoia National Park KOA Journey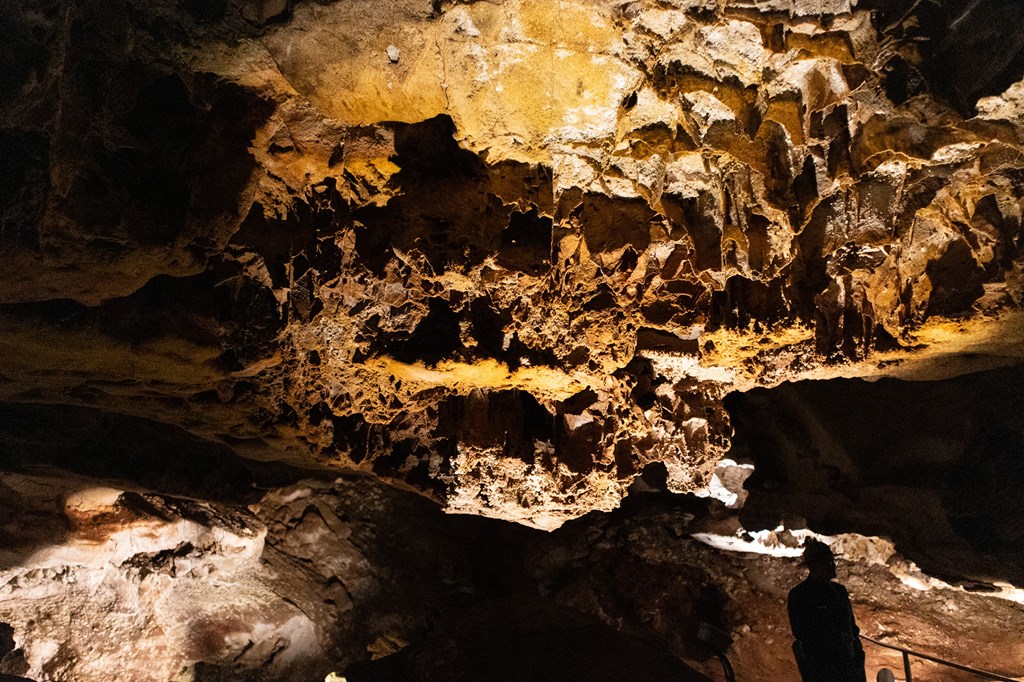 5. Wind Cave National Park, South Dakota
Wind Cave National Park in South Dakota encompasses two worlds: wildlife-filled prairie grassland, forested hills on the surface, and a sprawling cave network underneath. There's an accessible way for everyone to explore both of these landscapes.
Wind Cave, named for the cold winds that whip through its caverns and passages, is accessible by elevator for those with limited mobility. On a half-hour tour, rangers introduce visitors to the cave and it's unique honeycomb-like calcite formations attached to cave walls and ceilings called boxwork. Accommodations for those with vision or hearing impairments can be arranged before regular tours to enhance their participation experience.
Back above ground, wildlife roam the prairie. See bison graze, pronghorn antelope sprint and prairie dogs pop in and out of tunnels from various viewpoints around the park. Taking the 20-mile Wind Cave Geology Driving Tour gets you closer to park critters and geologic formations. Pick up a route guide from the visitor center detailing the geologic significance of each stop.
Nearby KOAs
Hot Springs SD / Black Hills KOA Holiday
Custer / Mount Rushmore / Black Hills KOA Holiday
---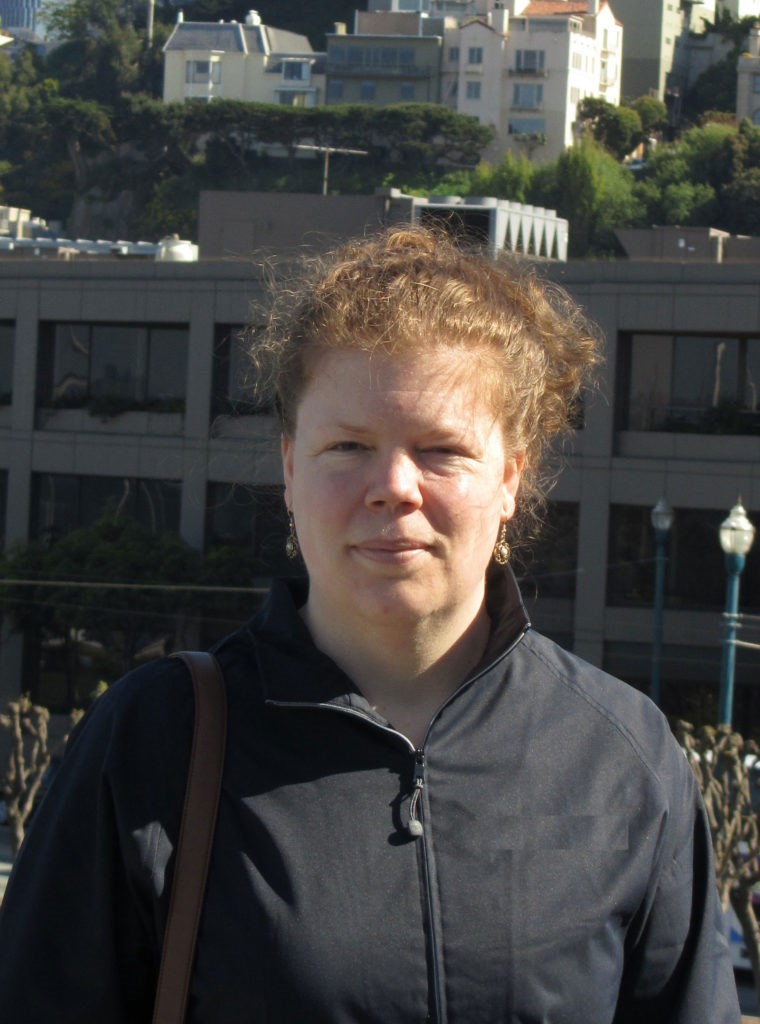 Eva Barrows is an accomplished San Francisco Peninsula freelance writer and book editor. She writes for regional magazines like PUNCH and Edible Silicon Valley and was editor-in-chief of Live&ThriveCA magazine. She founded the online literary journal Imitation Fruit in 2007 and has enjoyed promoting fellow writers and artists ever since. Read more of her travel writing at www.evabarrows.com.