National parks and RVs go together like marshmallows and campfires, but just like how not every s'more is made the same, not every national park is necessarily a walk in the park for RVers. Based on a variety of factors, some parks are just better-suited for RVs than others — perhaps it's overcrowded roads making it difficult to find large parking spaces, or narrow and hilly routes that could prove stressful. Or maybe you're new to the RV game and you want to ease into national parks without driving out into the middle of nowhere to see how it goes, in which case a more urban-adjacent park might be a better fit. Whatever the reasons, these are the eight best national parks for RVers.
Visiting National Parks in Your RV? Start with These Awesome National Parks for RVers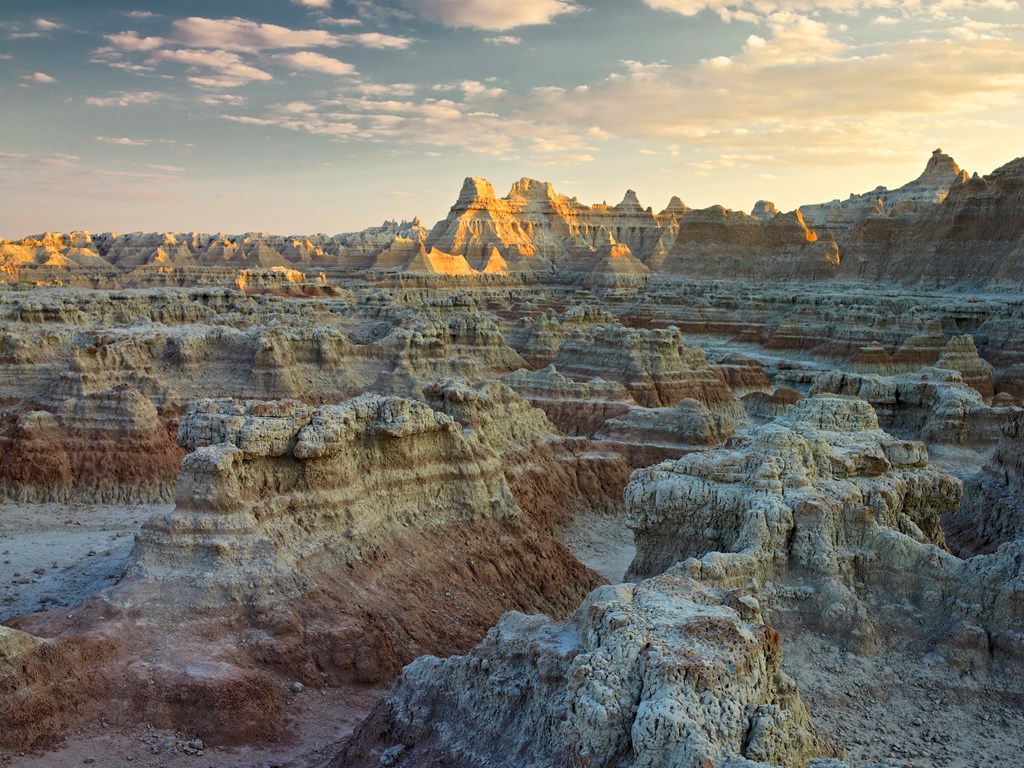 1. Badlands National Park
With its staggering sunsets and Mars-like landscape, few national parks are as otherworldly — and wholly surprising — as Badlands National Park. Nestled in western South Dakota, and seeming to abruptly erupt from the prairie-clad earth out of nowhere, this gnarly landscape is also prime turf for RVs, thanks to its rather straightforward and easy-to-navigate roads weaving through the park. It's also not too hilly, roads are comfortably wide, and trailhead parking lots are enormous, providing plenty of room for rigs of just about any size. Plus, you'll be a stone's throw from another area of the country that's renowned for its RV-worthy scenic drives: the Black Hills.
Nearby KOAs:
Badlands / White River KOA Holiday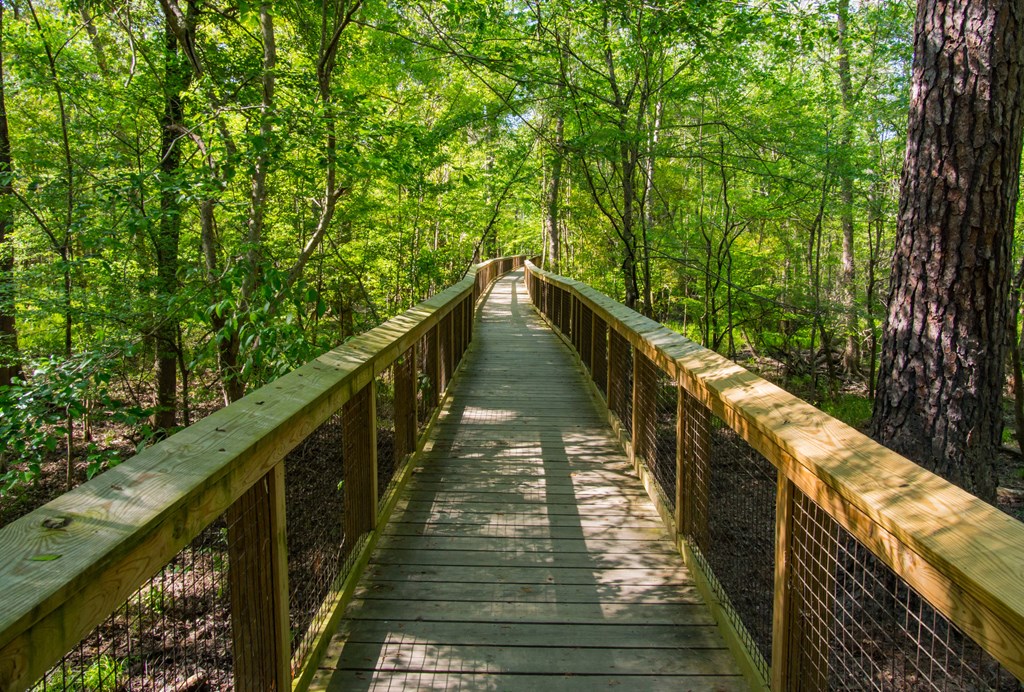 2. Congaree National Park
Thanks to its flat-as-a-pancake terrain and the fact that it's one of the lesser visited national parks in the US, South Carolina's Congaree is basically catnip for RVers. With dramatically less visitors than other national parks on the east coast, there's always ample space for RVs and travel trailers, and the park's diminutive size makes it a breeze to drive around and explore comfortably. Additionally, it's conveniently close to cities — like the state capital of Columbia — and it's also a dog-friendly park, which means any furry family members on board are welcome to hit the trails with you.
Nearby KOAs:
Santee / Santee Lakes KOA Journey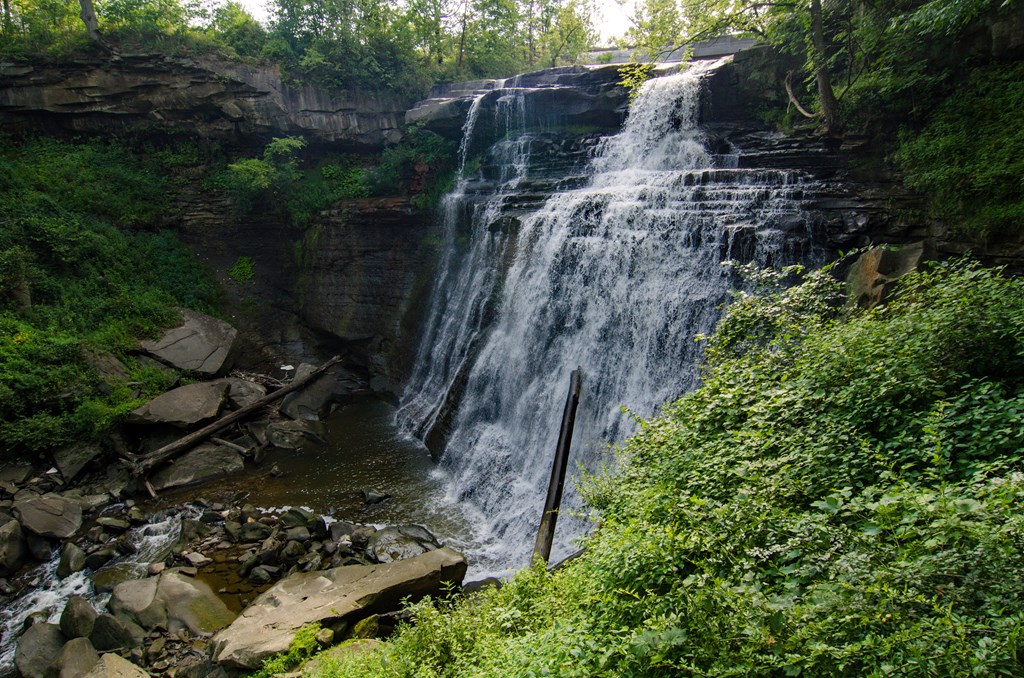 3. Cuyahoga Valley National Park
Sandwiched between the Ohio cities of Akron and Cleveland, Cuyahoga Valley National Park is a great park for newbie RVers to try their hand at. Not only is it a convenient day trip from the two Midwestern hubs, but there's surprising and underrated beauty to discover in this fertile valley, where the Cuyahoga River weaves through lush forests, trails provide miles of recreation for hikers and bikers, and a miscellany of gorgeous waterfalls put on quite a show. With its urban proximity, it's also a park that's easy to stay connected to WiFi at, and be able to pop in and out of the park at leisure.
Nearby KOAs:
Streetsboro / Cleveland SE KOA Holiday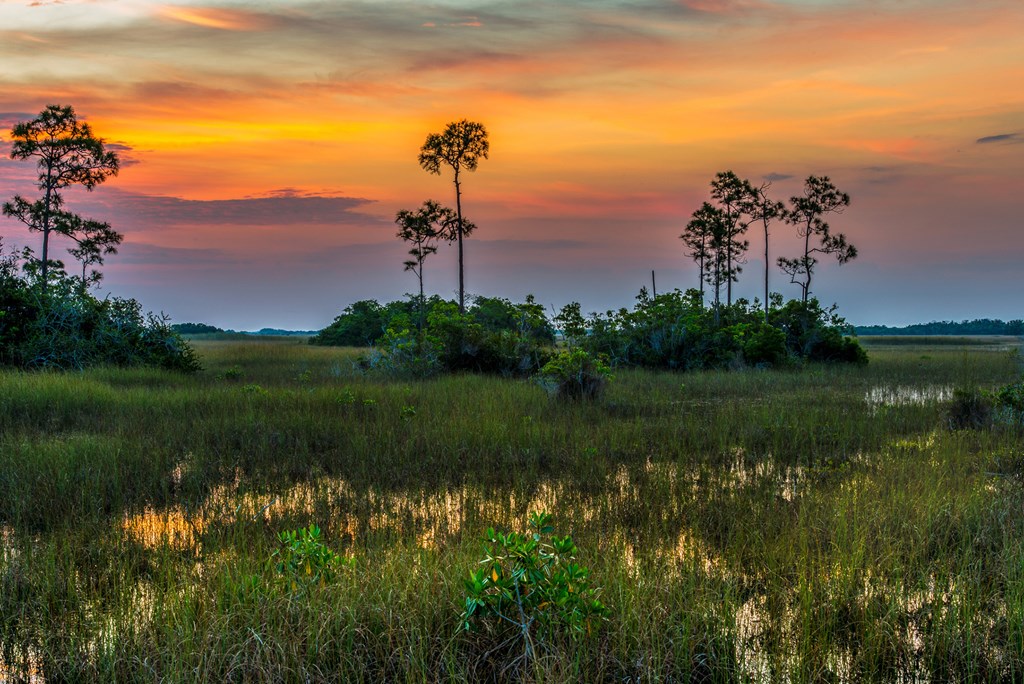 4. Everglades National Park
As the third largest national park in the contiguous US, and the largest east of the Mississippi, there's plenty of room to spread out at the mighty Everglades. With 1.5 million acres, this vast sea of grass always has ample room on roads and at trailheads and visitor centers, thanks to the overwhelming surplus of space and the fact that the colossal park is divvied into different sections hours apart. For a straightforward — and stunning — experience, take the main park road from the east entrance all the way to the Flamingo area along the coast. It's an easy straight shot on a single road that culminates with gorgeous coastline, a variety of trails, and a marina that's home to manatees and crocodiles.
Nearby KOAs:
Sugarloaf Key / Key West KOA Holiday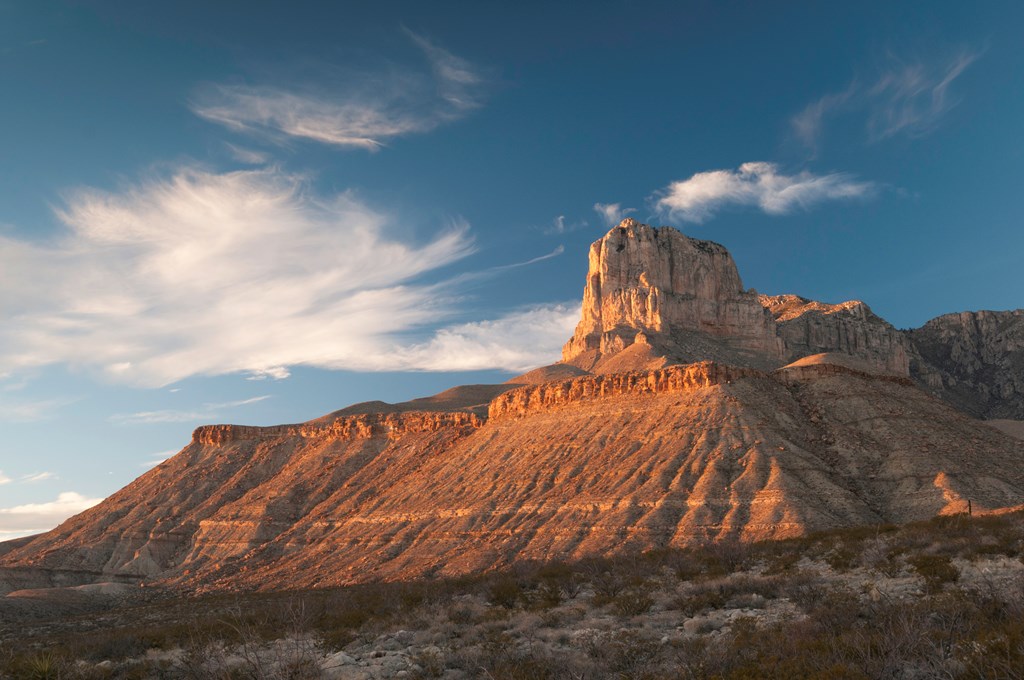 5. Guadalupe Mountains National Park
Mountainous parks can prove challenging for RVs, considering the elevation change, the oft-narrow roads, and the pint-sized parking lots that quickly run out of space. Guadalupe Mountains National Park, a wildly underrated park in far west Texas, is none of those things. Sure, there are mountains (the tallest peaks in the state, in fact), but roads are all flat and level on the desert floor, weaving scenically through valleys and dunes. Trailhead parking lots, which are spacious and frequently un-trafficked, are great places to anchor your RV as you hike up the mountains (don't miss Guadalupe Peak, the highest point in Texas), and the small-ish size of the park makes it a breeze to navigate and explore.
Nearby KOAs:
Carlsbad KOA Holiday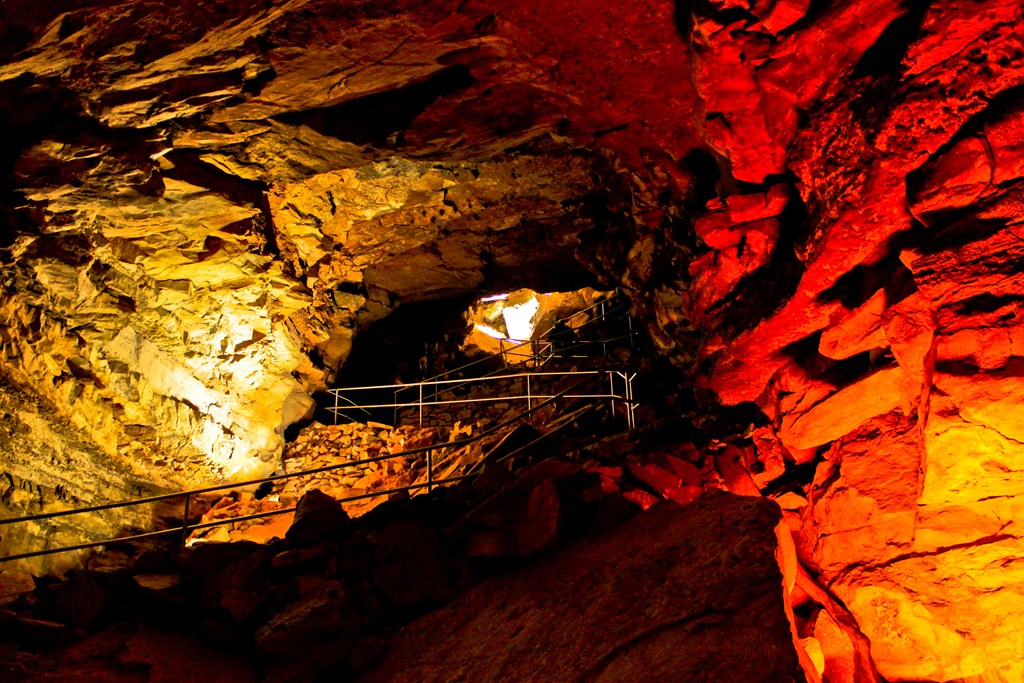 6. Mammoth Cave National Park
The largest cave system in the world is also one of the best national parks for RVers. Obviously, you can't bring your RV actually into the caves, but rest assured that there will be plenty of room for your mobile home — no matter how large — in any of the sprawling parking lots on the surface. Park roads are as scenic as they are comfortable, enabling RVers to travel with ease throughout its forests and rivers, and when you're done caving out, you'll be within a quick drive of Kentucky Bourbon Country.
Nearby KOAs:
Horse Cave KOA Holiday
Bowling Green KOA Holiday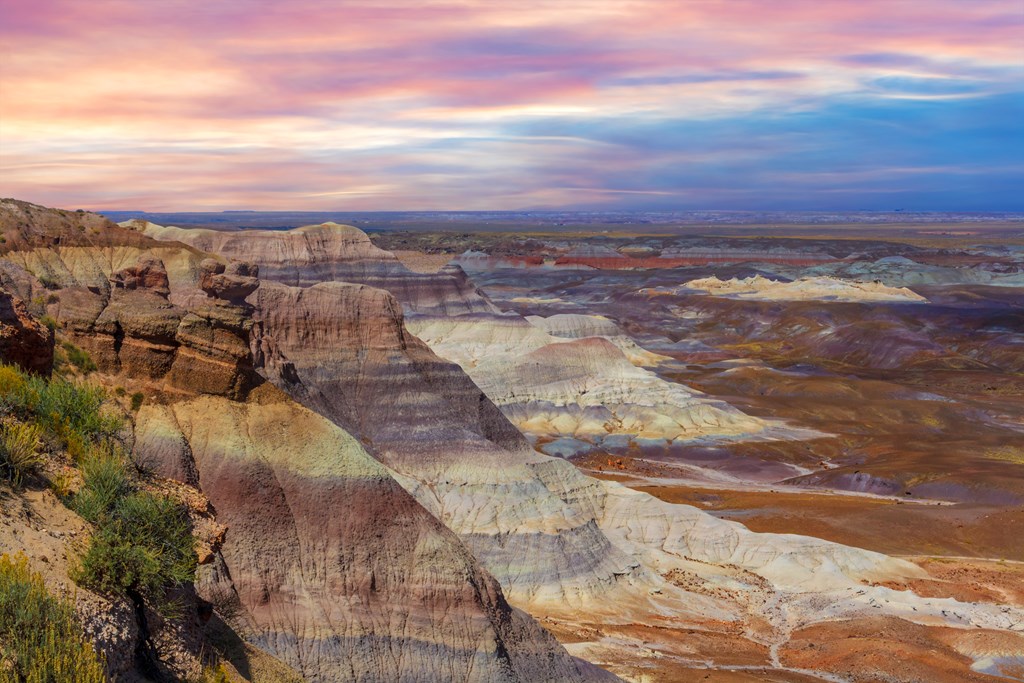 7. Petrified Forest National Park
Considering the fortuitous fact that Petrified Forest National Park is the only national park literally bisected by Route 66, likely the most iconic roadway in America, this oft-overlooked Arizona park is the ultimate destination for road trips and scenic drives. The least visited national park in the state, located in a quieter part of northeastern Arizona, Petrified Forest is also small but mighty. Trails may be sparse, and short, but the park itself is a breathtaking beauty to behold. Plus, there's only just one main park road that winds through the entire thing, so it couldn't be easier or more straightforward.
Nearby KOAs:
Holbrook / Petrified Forest KOA Journey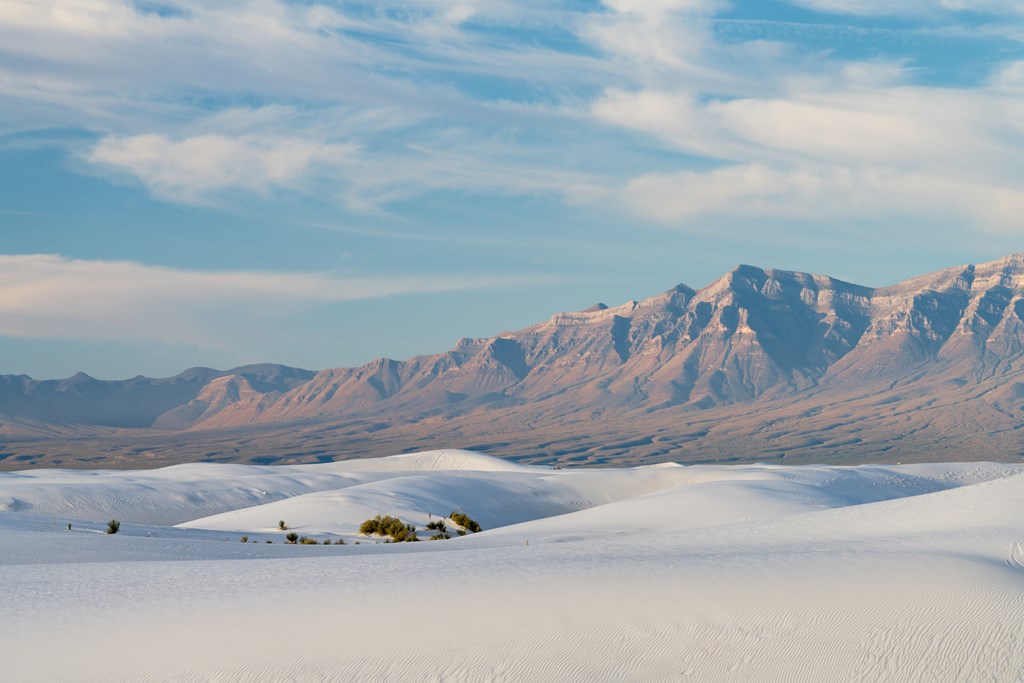 8. White Sands National Park
Unlike the gigantic popular parks, like Yellowstone and Zion, whose park roads can feel downright labyrinthine at times, White Sands National Park feels downright simple by comparison. There's just one park road that goes out and back into the heart of this desert dreamscape, home to the largest gypsum dune field on Earth. Not too crowded, and with a road that's wide and spacious, this is the perfect park to ease into with an RV. And feel free to pull over and sled down the dunes — this is one park where visitors are welcome to hike and sled anywhere they'd like.
Nearby KOAs:
Alamogordo / White Sands KOA Journey
---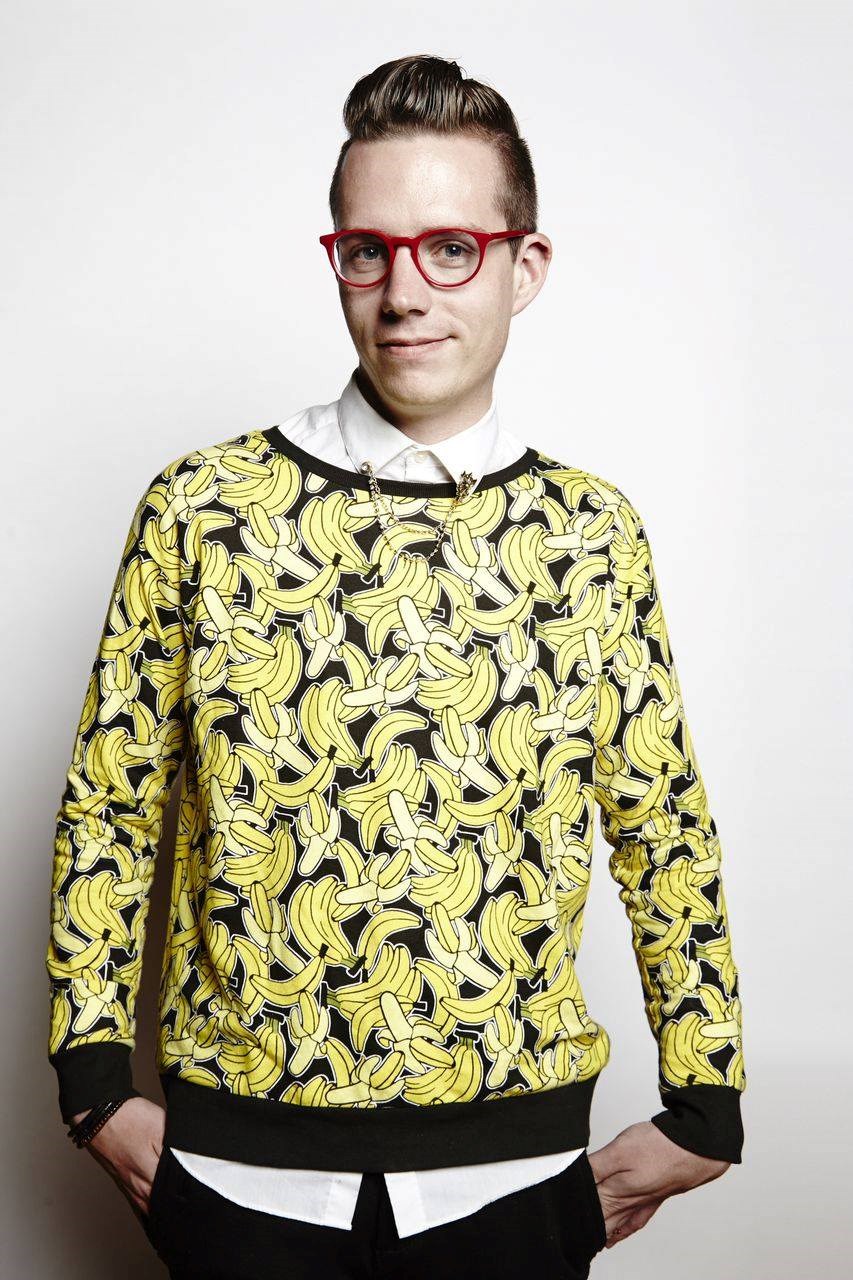 Born and raised in New Hampshire, Matt Kirouac grew up with a love for camping and the outdoors. Though he's lived in Chicago since 2006, he's always on the lookout for new adventures. He writes about travel and food for outlets like TripExpert, Money Inc, Upventur, DiningOut, Food Fanatics magazine, Plate Magazine and Zagat, and he currently serves as Chicago editor for What Should We Do?! He's the author of The Hunt Guides: Chicago (2016) and Unique Eats & Eateries of Chicago (2017).