Find the perfect gifts for the campers and RVers on your list.
With Halloween behind us, it is officially "socially acceptable" to move past the pumpkin spice lattes, bring out the eggnog, and start focusing on our favorite holiday season! And we could not be more excited.
Winter holidays enrich lives in so many ways.
From that extra time with the loved ones you just don't get to see enough of; to the deliciously sinful food you can get away with eating; to the gifts you not only love getting, but also giving — the holiday season is full of so much cheer. But, if we're being honest, a fair share of the cheer comes from the presents. Seeing the look on the face of someone opening a gift you put extra thought and time into is just priceless.
So, if you're looking for that fulfilling "wow" effect, you are in lucky. We have scoured all of our favorite outdoor outfitters for the top gifts for this holiday seas
We bring to you the 2017 KOA Holiday Gift Guide.
---
CAMP CASUAL THROW

The softest, warmest, and coziest blanket for those chilly nights – whether you're around the campfire or relaxing in your RV. The Throw is the perfect addition for any outdoor (or indoor) adventure! Featuring retro-inspired prints of classic RV and camping life, these blankets are sure to catch the eye of your favorite RVer. But it's not just cute and cozy, The Throw comes in a reusable, plastic carrier perfect for travel or storage.
Buy it here for $80.
---

ENO DOUBLEDELUXE HAMMOCK
As much as the outdoor lovers in your life probably love being active, they surely enjoy some relaxation as well. Why not give them something that checks both off their list — a lightweight hammock that they can take camping with them? And this hammock isn't just any hammock. The Eno DoubleDeluxe Hammock is big enough to fit all your friends, or for you to spread out to your heart's content, whichever you prefer. Lightweight and easily-packable, this hammock is perfect for people who are active and on the go.
Buy it here for $85.
---
LOVE THE WAY YOU SEE ME – STEPHANIE QUAYLE

If you've got a country music lover on your shopping list, be sure to check out this CD from recording artist Stephanie Quayle. "Love the Way You See Me," features 11 tracks that recall classic country twang and modern sounds. In addition to the title track, the album features hits such as "Drinkin' with Dolly," "Selfish" and "Winnebago."Available on compact disk or vinyl (did we mention it's turquoise?!).
Buy it here for $10.
---

GOVINO
If you've got a wine aficionado on your list this year, look no further than GOVINO's line of dishwasher safe, shatterproof wine glasses. Unlike other polymer glassware, GOVINO sources BPA & BPS free materials designed to enhance the aromatics of your beverage. Even better, they offer specific designs for both red and white wine ensuring every sip is as delicious as possible. We're also big fans of the comfortable thumb-notch which makes swirling – and toasting! – a breeze.
Buy them here for $9.
---

LIFEPROOF NUUD + ALPHA GLASS
With cell phone prices upwards of $1000 these days, it's a good idea to invest a bit of money in protecting that miniature computer. This is especially true for the outdoor enthusiasts in your life that seem to be adventuring in places that put them at risk of damaging their phones. Thankfully, we've got just the case for them. This cell phone case from Lifeproof is:
Waterproof
Dirtproof
Snowproof
Dropproof
And it comes with a screen protector. What more could one ask for? It sounds like this covers all bases, so that your favorite outdoor lover doesn't have to leave the phone behind while adventuring. It didn't happen unless you get a picture of it, right?
Buy it here for $140.
---
 
ESPRO COFFEE PRESS
Chances are good the outdoorsman/woman in your life has a passionate love for coffee. Chances are also good that that person has a french press. But do they have this french press? We're guessing no. Every true outdoors person needs this french press. You'll find this press used non-stop at Mt. Everest Base Camp, so you know that it is adventure-approved. The filter's double-filter system gets rid of the grime, and its stainless steel, vacuum insulated double walls keep your coffee warm for much longer than your average french press.
Buy it here for $119.
---

NUU-MUU SCOOP NECK DRESS
A flattering dress that won't wrinkle and is built for active fashionistas? Yes, please! Nuu-Muu dresses are perfect for campers on the go that don't want to compromise fashion for function. With cool patterns, non-bunching, quick-dry material and silky-smooth fit, these dresses are just begging to go camping. Even better, these travel-ready dresses will take you from a hike to dinner with ease. With a variety of cuts and colors, this dress will definitely be a favorite gift.
Buy it here for $88.
---

"BRAVE LITTLE CAMPER SAVES CHRISTMAS" BOOK
If you've got a little one on your Christmas list that loves the outdoors, then this gift will surely bring them lots of joy. The "Brave Little Camper Saves Christmas" is a fabulous picture book that tells a heartwarming story of a little camper that partners up with Santa to help him save Christmas. Small and easy to pack, you may want to buy two copies — one for home, and one to take when you go camping.
Buy it here for $8.
---

ORU KAYAK THE BEACH LT
For that person on your list that is splurge-worthy and loves to paddle around, this gift will be an absolute hit. Never before has there been a more mobile kayak. The Beach LT kayak from Oru Kayak is foldable, and can be put together in just 3 minutes. Offering paddlers an adjustable seat, tough double-layer plastic and more, this kayak is built to handle being folded thousands of times without enduring any damage. Oru Kayak released a new 2017 version of this boat with an extended cab space for high comfort levels, and to be enjoyed by all ages, shapes, and sizes. If you're looking to score a deal, Oru Kayak does sell certified pre-owned Beach LTs, when in stock.
Buy it here for $1,300.
---

CAMP TRAVEL EDITION
This award winning game is a must for outdoor enthusiasts. Featuring outdoor trivia cards, vibrant design and content highlighting each of the 50 states, this edition of CAMP is specifically designed for traveling and kids and adults of all ages.. Chose which level you'd like to play at (1=beginner; 4=expert) and answer the questions to be the first player back to the campfire. Each question will be as difficult as the level you decided to play at. Every one can play: Ages 4-24!
Buy it here for $14.
---

EAGLE CREEK PACKING CUBES
No matter how much the outdoor lovers on your list travel, they likely spend way more time packing for their trips than they'd like. It takes some serious skill to pack all the clothes and gear you'll need, regardless of how big your backpack, or RV is! Make their packing much easier (and more enjoyable) with the help of Eagle Creek Pack-It Cubes. Not only will these packing cubes help save space, they will also keep everything organized so they won't have to tear apart their entire bag to find what they're looking for. These cubes come in a variety of shapes and colors, or this great starter kit to introduce them to the wonders of packing cubes.
Buy the starter set here for $46.
---

RELEASE N RUN LEASH AND POCKET BOWL
The perfect gift for pet lovers, these camping-friendly items are a great gift choice. The Release N Run dog leash is a smart collar and leash in one that makes following campground leash rules easy. The built-in, 4-foot retractable leash isn't just convenient, it's also ultra strong and designed for durability. Paired with the Rad Dog Collapsible Pocket Bowl, which folds into the size of a camera battery, but still holds 16oz of food or water, you've got the ideal gift for your favorite canine adventurer.
Buy both here for $40 and $12.
---

UE BOOM 2 SPEAKER
For high-quality sound at a reasonable price, as well as incredible variety of use, the outdoor enthusiast on your holiday gift list is going to love getting a UE Boom 2 speaker. Waterproof, smashproof, and dirtproof, this wireless bluetooth speaker is great to use at home, as well as while on the go. And you'll be surprised at how much punch this little speaker packs. Even better is that you these speakers are pairable — meaning that when they get 2 speakers, they can connect them to get even better sound.
Buy it here for $132.
---

MSR TYKER KIDS SNOWSHOES
Get the young adventurer on your holiday list excited about winters in the outdoors with a pair of snowshoes. This MSR Tyker pair is a great introductory set that will get them into the sport. The bindings on these snowshoes are secure, but easy for small hands to get in and out of. The steel crampons these snowshoes offer are great for traction, and keeping the young one mobile in the snow. Think of all the fun adventures the young explorer in your life will have with these snowshoes!
Buy them here for $60.
---

FANFESTO PROPANE COVER
Show your team spirit at home or on the road with these cool propane tank covers that also double as covers for 5 gallon water covers and office trash cans. With designs for NFL teams, collegiate sports, NHL, Realtree and more, your favorite fan will be the talk of the campground tailgate. In addition to these cool covers, Fanfesto also offers umbrellas, retractable garden hoses (perfect for RV storage compartments) and more to really bring the team spirit.
Buy it here for $10.
---

GARMIN FORERUNNER 935
You don't have to be a runner to love this watch, but if someone on your holiday gift list is a runner, then they will go nuts over this watch. The Garmin Forerunner 935 is fabulous for anyone who is active, though — swimmers, bikers, hikers, etc. This watch will track your outdoor lovers' distance, pace, stride length, and more, as well as keep track of their location with its high-tech GPS system. With a battery life of up to 2 weeks when in watch mode, 24 hours when in GPS mode, 50 hours when in UltraTrac mode, this watch is truly made for those who are on the go.
Buy it here for $500.
---

CRAGHOPPERS ADVENTURE SHIRT
Lightweight and easy to pack, the Adventure Shirt is designed to keep bugs off and sun out in ultimate comfort. With Insect Shield technology and UPF 40+ protection, this shirt goes the extra mile without sacrificing style. But the function doesn't stop there, the shirt also features zippered pockets, stud fastening sleeves, sunglasses wipe, a cooling collar and back vent to keep you cool. This shirt is a true workhorse and a great gift.
Get it here for $85.
---

DOLICA TX570B150DS ULTRA COMPACT TRIPOD
Known to many as the best travel tripod, this Dolica Ultra Compact Tripod has everything you need for your photography and filming needs, while keeping it small. Weighing in at just 2.5 pounds, and foldable to a mere 12 inches, this tripod seems as if it was made for travel. Though it is small, this tripod is mighty — it can hold any DSLR camera. The low price is something worth noting as well. This tripod will be a sure hit for your photography-loving travelers.
Buy it here for $65.
---

BLACK DIAMOND DISTANCE CARBON Z TREKKING POLES
Made primarily for endurance runners, we find these poles work great for anyone looking to do some hiking, regardless of their skill level. The best part about these Black Diamond Distance Carbon Z Trekking Poles is that they are foldable, so they are very easy to pack and transport wherever your outdoors lovers' adventures take them. Made of carbon, these poles weigh just 9 ounces, and their foam grips are incredibly comfortable on the hands, not to mention breathable and moisture-wicking.
Buy them here for $160.
---

CABELA'S GREAT OUTDOORS FIRE RING
Give your favorite camper the gift of the campfire experience at home with this fire ring from Cabela's. Made of heavy-duty steel and a heat- and rust-resistant finish, this fire ring will add the familiar campfire crackle to the backyard safely. In addition to smart design, we also love the range of designs including "canoe" and "tree bark." Give this gift with a bag of marshmallows and you'll be giving the gift of backyard fun.
Get it here for $45.
---

GOPRO HERO4 SILVER
For the aspiring adventurers and photographers in your life, this GoPro Hero4 Silver camera is a guaranteed hit. Waterproof to 40 meters, this camera is great for summer adventures in the water, as well as wet days on the ski hill. As technology advances, cameras do too, and this one is able to capture video that is so high quality it feels life-like. The touch display makes using it quick and simple, and its built-in WiFi and Bluetooth allow the user to connect to the GoPro App and more.
Buy it here for $360.
---

WAGAN 12V PLUG-IN COOLER/WARMER
This plug-in cooler/warmer is perfect for the road traveler on your holiday list. When traveling during the warmer seasons, this device does an incredible job of keeping food and drinks cold. And, when traveling during the cooler seasons, it will keep food and drinks warm. Cooling down to 32 degrees, and heating up to 140 degrees, this plug-in cooler/warmer screams versatility and functionality. Simply plug it into your car, and you are set to road trip wherever, whenever!
Buy it here for $78.
---

JETBOIL FLASH COOKING SYSTEM
Make a hot drink and quick meal easy for the camper in your life. With just the Jetboil Flash Cooking System and 2 minutes, they'll be able to warm up drinks and cook their dinner. The system features a stabilizing tripod to keep it upright, as well as an external temperature indicator so you know how hot your food or drink is getting. Able to boil water in just 2 minutes, this cooking system is going to bring a great amount of ease and convenience to your outdoor lovers' drinks and meals while camping.
Buy it here for $100.
---

E-Z UP CAMPING CUBE

Give the gift of an elevated camping experience with the new line of Camping Cube and Screen Cube tents and accessories by E-Z UP. The Camping Cube and Screen Cube tents transform E-Z UP shelters into spacious camping retreats that can be set up in literally seconds, meaning more time for family and fun. Use the Camping Cube and Screen Cube tents with your existing E-Z UP shelter or create your own new setup from dozens of canopy colors to mix or match your personal style.
The Camping Cube tent has standing-room capacity and two sizes: 5.4 Person and 6.4 Person with the .4 for your four-legged friends, including a pet portal.
The Screen Cube tent offers the ideal family retreat that is bug proof. With a fully-enclosed insect-proof floor, ceiling, and walls, you decide who comes in and out.
Buy them here starting at $119.
---

KOA COUPON SAVINGS GUIDE
Partnering with North America's premier coupon organization, SaveAround, KOA is pleased to offer exclusive access to savings on retail, dining, services and more! With the KOA Coupon Savings Guide, you can give the gift of savings all year with discounts at hundreds of merchants. Pair our Savings Guide with the app to gain access to even more deals at over 110,000 merchants. This is a gift that keeps on giving!
Buy is here for $20.
Get the KOA Coupon Savings Guide for just $10 with your Value Kard Rewards Membership. Sign up and find out more HERE!
---

PLATYPUS DUOLOCK SOFTBOTTLE

This easy to fill, easy to carry water bottle is perfect for campground adventurers of all ages. Featuring a flexible design, the bottle can be rolled when empty to save on space and then easily clipped to a bag once filled. But it's portability is just the beginning. Featuring a patent pending dual-locking cap, this stylish water bottle is specifically designed to avoid leaks and spills – all while looking super stylish.
Buy it here for $12.
---

THERM-A-REST HONCHO PONCHO
Chill like a boss with this cozy poncho designed for form, function and fun. With a drawstring hood, zippered kangaroo pocket and a laid back fit the Honcho Poncho will keep your friends or family warm on the coldest of camping nights. If the 37.5 insulation designed for temperature regulation and cinchable hood isn't enough, this poncho also doubles as camping pillow and blanket. This gift does it all!
Buy it here for $130.
---

PACKTOWEL LUXE SET
Every traveler needs a quick-drying, packable towel for the road and the Luxe Packtowel definitely fits the bill and then some. Ultra soft and super compact, these absorbent towels dry 30% faster than cotton which makes them perfect for self-care, campsite chores and more. In fact, the towels are so absorbent that the can soak up to five times their weight in water – no spill stands a chance against these! With lots of sizes to choose from, we suggest the Body/Face Set.
Buy it here for $30.
---

CABELA'S KITCHEN TABLE COOKBOOK
If you're looking for a gift for a game hunter, this cookbook is a must-gift. Created by Cabela's family of outfitters and pro staffers, the Kitchen Table Cookbook includes hundreds of recipes from salads and appetizers to the main course for use at home or at camp. Helpful hints and color photos make preparation easy for cooks of all skill levels. With 224 pages of recipes you can bet this gift gets you more than a few invites to dinner.
Buy it here for $13.
---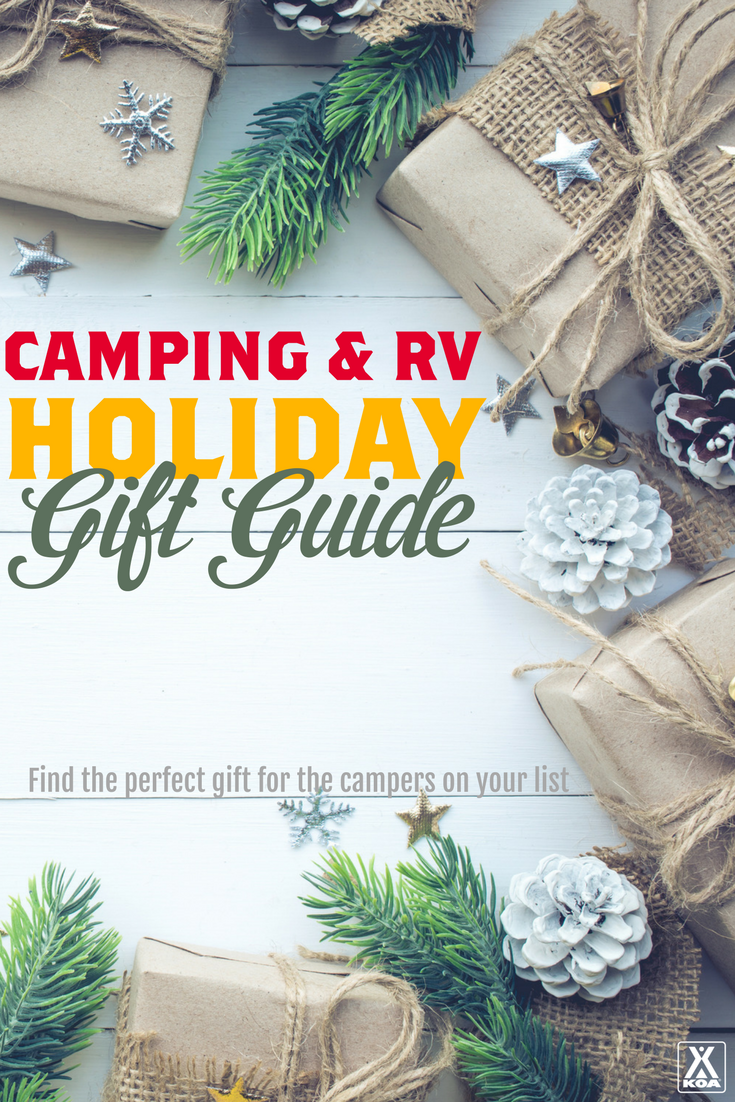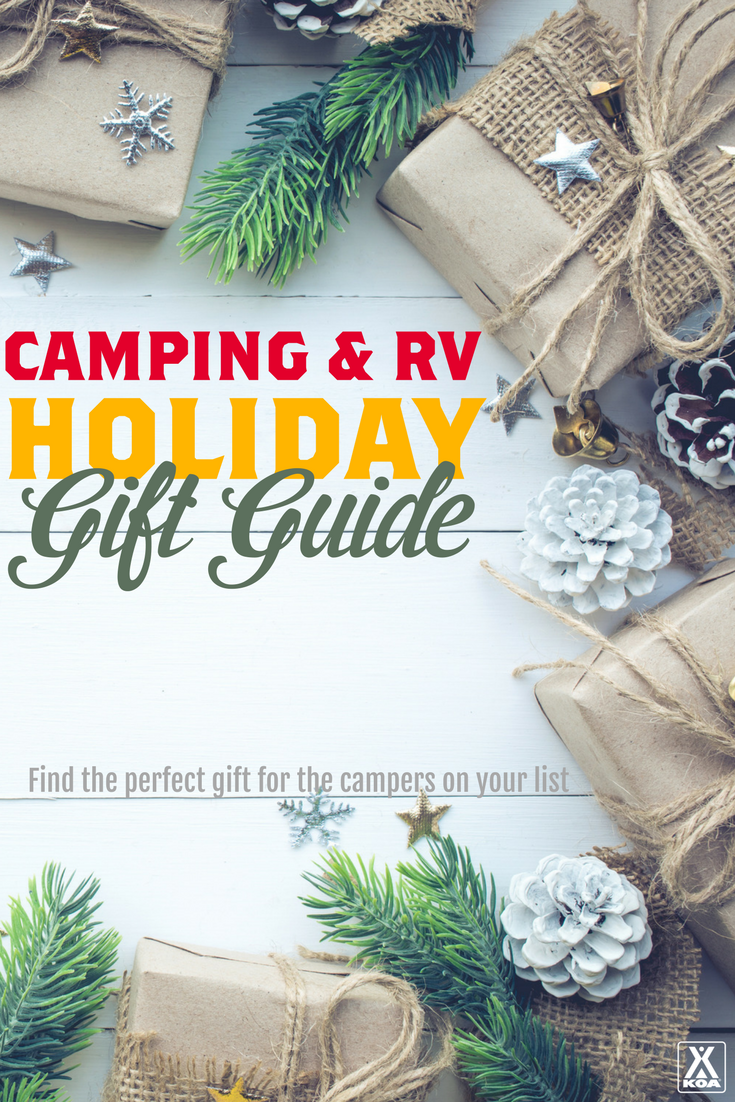 Save
Save
Save
Save
Save
Save