If you are a seasoned camper, then chances are good you've got nailed down all the gear you need for a successful camping trip any time of the year, and have it all on-hand.
However, there are some things that we won't deem as necessities, but that will elevate your camping experience and take things to the next level.
And we are guessing some of these are things that you may have seen once, but we are willing to bet the chances are good you haven't seen them before anywhere. Until now.
Read on and take note to see which items on the list are ones that are going to make it to your must-have list to join your other camping necessities next time you're ready for an adventure in the great outdoors.
Unique Camping Gear You Gotta See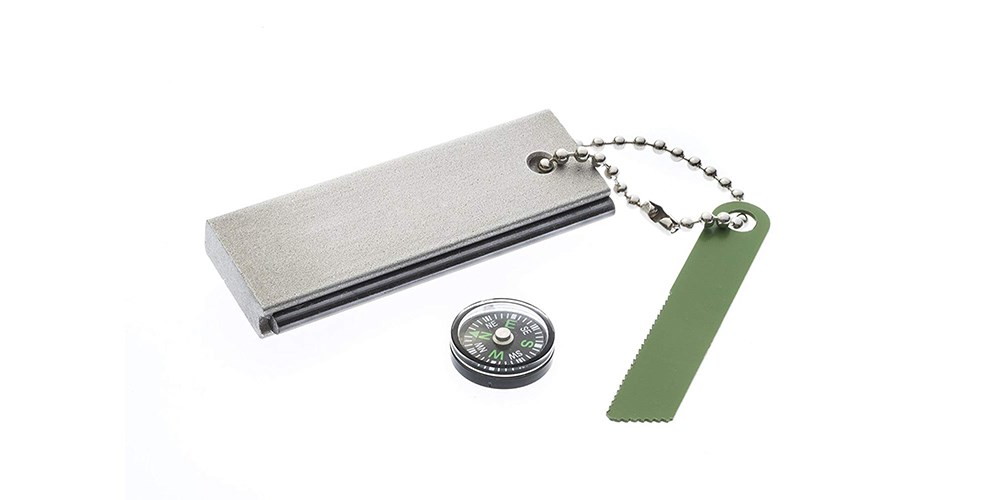 Magnesium Bar
Tired of struggling for a long amount of time you don't want to admit to trying to start a fire? Yeah, we've all been there. Starting a campfire is a battle that everyone needs to fight at some point in their lives, but why fight it more than once?
Rather than pouring gas on the fire, reach for a magnesium bar. This compact chunk is waterproof and weatherproof, so you will have no problem starting a fire regardless of what turn the weather has taken.
This one also comes complete with a compass and a flint that will definitely come in handy.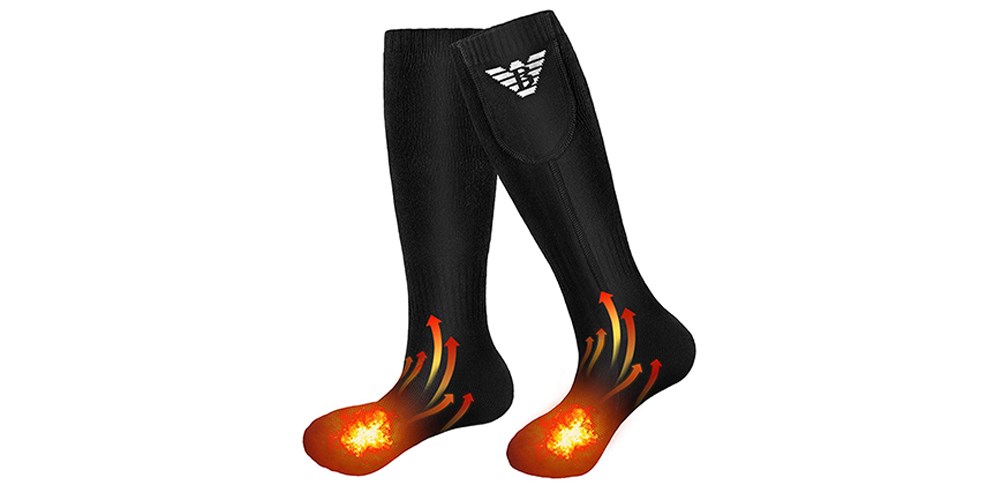 Battery-Rechargeable Heated Socks
Camping with cold feet is awful. Possibly one of the worst feelings. No matter what you do, it feels as if you just can't heat them up. And sometimes, your trusty wool socks just can't seem to get the job done.
That's when you should reach for not just any old heated socks, but battery-rechargeable ones. They are made of cotton, keeping them breathable while also keeping your feet warm. They are also quick to dry in case they get wet.
These socks can reach up to 150F, so your feet will be nice and toasty. If that sounds too hot, you don't have to crank it all the way to the maximum — there are three levels of heat: high, medium, and low. When you set your socks to low, they'll stay warm for up to 19 hours on one battery charge.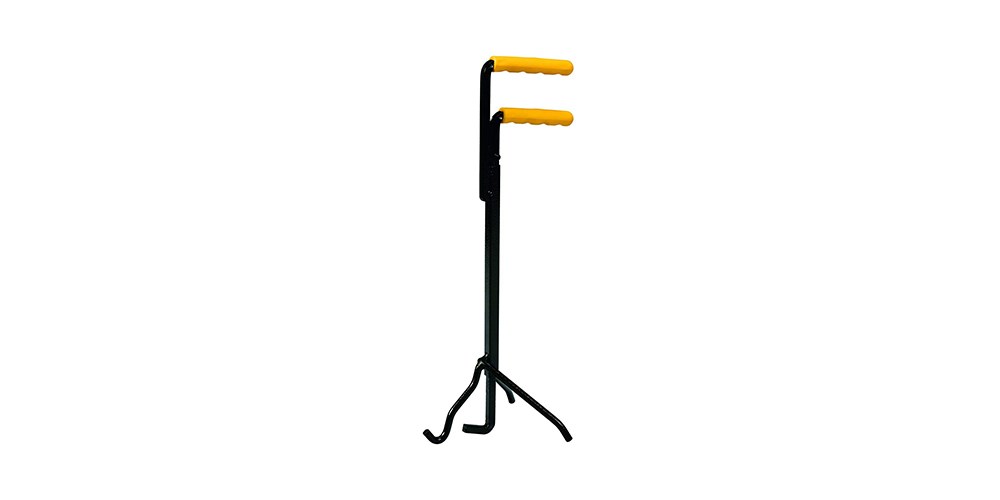 Dutch Oven Lid Lifter
Now, before you jump to saying that this gear is absolutely ridiculous and unnecessary — ask yourself this: have I ever tried to open a scolding-hot Dutch oven lid without any tools? If your answer is no, then this tool may seem silly.
But, for the rest of us, we know it is no simple feat to open that fiery lid when you're cooking over the campfire. And this lift lifter will come in very handy (no pun intended).
This lid lifter is made of heavy-duty steel but comes complete with grip handles that make it comfortable to use in lifting the Dutch oven lid. The other great thing is that this one is universally-sized and will fit nearly all Dutch ovens.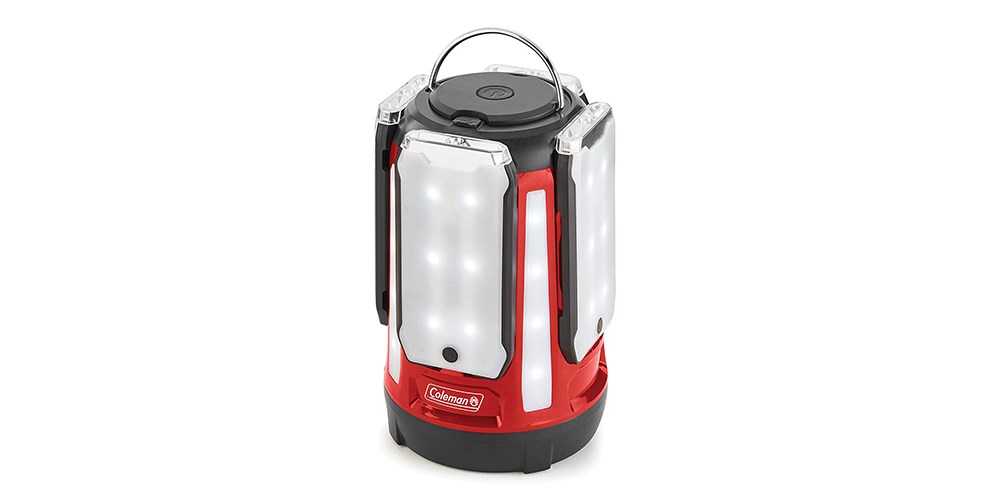 Multi-Panel LED Lantern
We hope that lanterns are already on your camping pack list, but you may want to swap your regular old lantern out for a new one, especially if you're camping with kids or in a group.
Rather than having one lantern that everyone must share, this multi-panel LED lantern has four detachable panels that each become their own lanterns when removed from the main lantern/charging station. The main lantern stays on for up to 20 hours, and each of the panels can survive for up to 3 hours on their own.
This lantern can make night-time hide and seek much more fun (and safe)!
Charge the lantern via USB and take advantage of the built-in flashlight and controls that allow you to adjust each panel individually.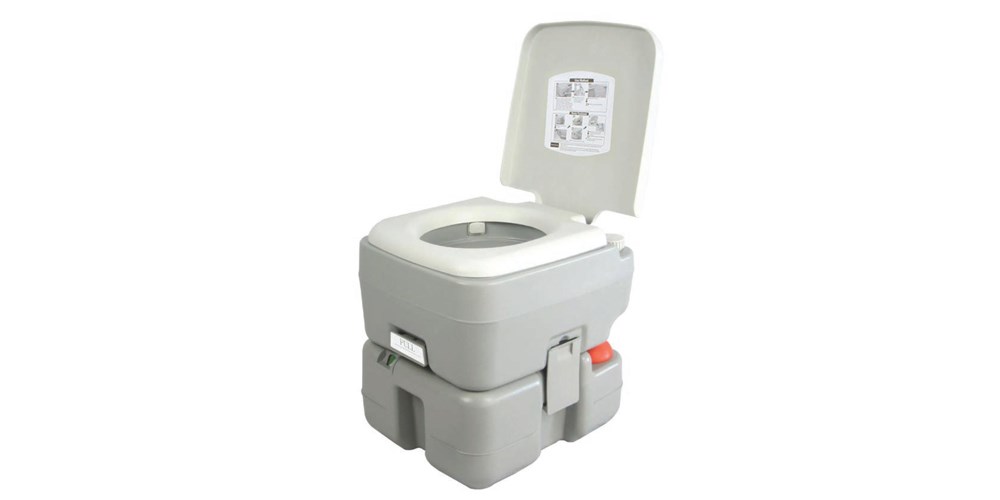 Portable Toilet
Not everyone is comfortable with taking a squat in the woods when camping and doing the proper preparation and clean-up to ensure you are keeping Mother Nature clean and safe.
That's where a portable toilet comes in handy. This one is compact and great for travel, while also boasting a 5.3 gallon tank that holds more than your typical camping toilet. And you know what that means — less dealing with emptying it. Speaking of emptying, don't worry about getting your hands dirty with this one — it features a splash-free pour spout so you can get rid of the contents easily and mess-free.
This portable toilet is made of odor-resistant materials so don't worry about it stinking up the place. It also comes with a carrying case so you can easily transport it.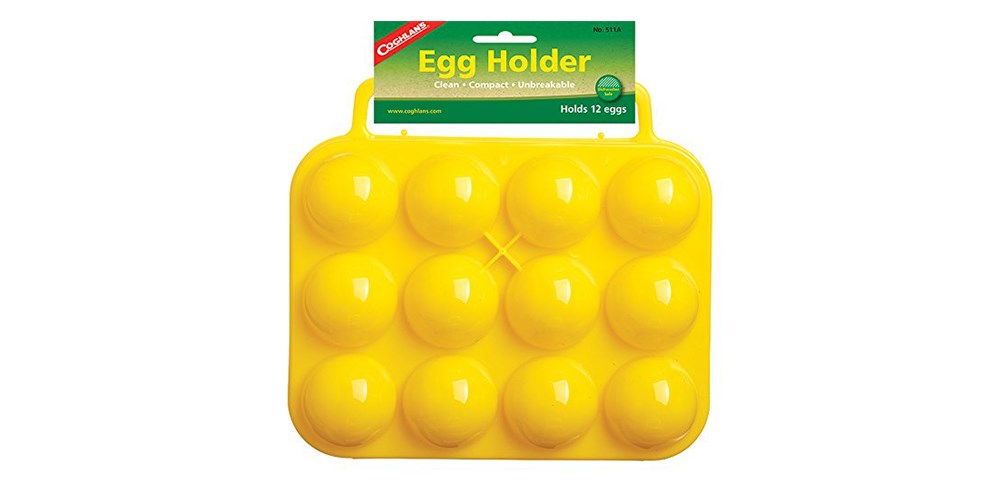 Egg Holder
Packing eggs is no simple feat and for anyone that's brought eggs camping, there is always the fear that they are going to break and make a nightmare-worthy mess.
Rather than relying on the not-so-reliable cartons that eggs come in, spend the $4 and get an egg holder to keep your eggs safe, without worry, while you're camping.
This plastic one is lightweight and durable, and will keep a dozen eggs safe at a time. It comes complete with handles to make carrying the eggs even easier, and is dishwasher safe as well.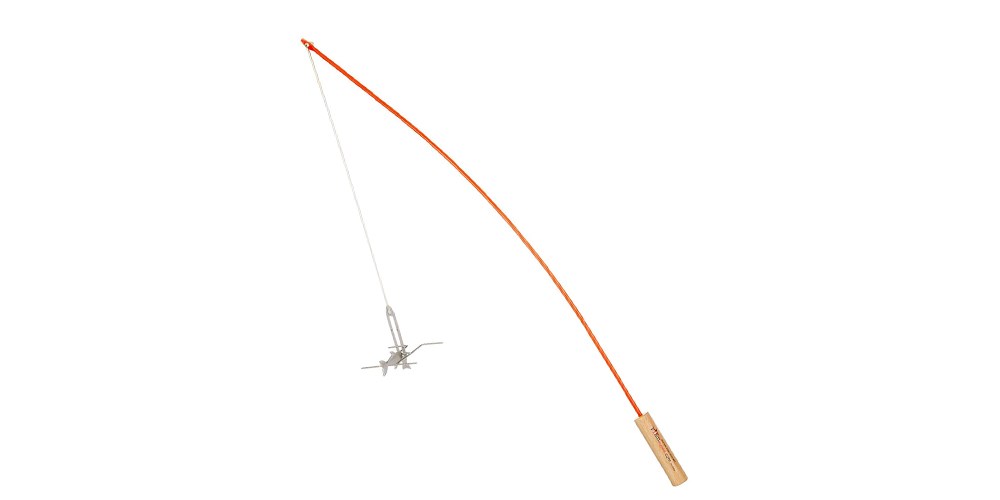 Fishing Pole Marshmallow Roaster
Sure, you can still roast your marshmallows over the campfire with an old stick you found in the woods, but why not level-up and roast your marshmallows with a designated marshmallow roaster in the form of a fishing pole?
This is a hit with kids, but we think you'll really get a kick out of it, too. All you have to do is stick the marshmallow on, put it in the fire, and "jig" it when you're ready to flip the mallow for optimal roasting.
This fishing pole also doubles as a hot dog cooker, and works for any other similar items you may want to cook over the fire.
Make roasting marshmallows even more fun than usual with this gadget.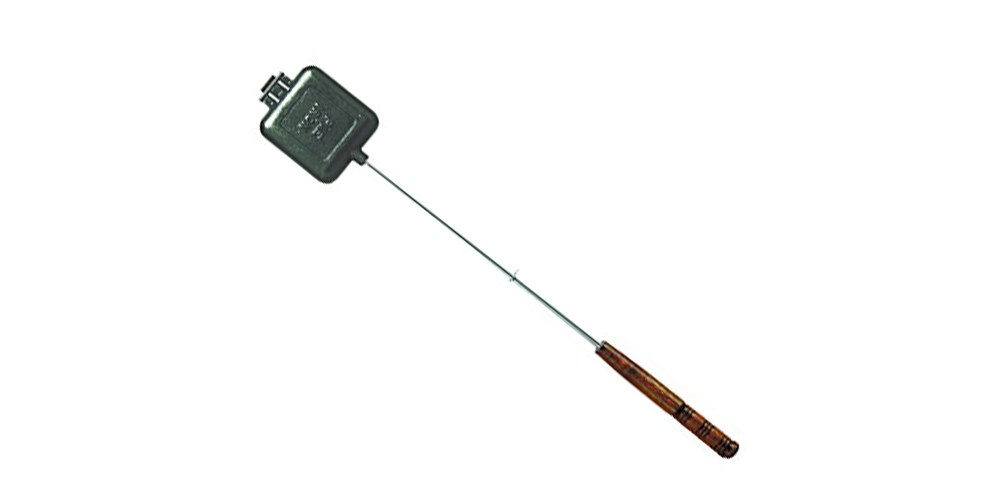 Pie Iron
"A what?!" you're likely saying. It's just like it sounds — a pie iron. But this one also doubles as the perfect panini press, or really anything else you want to stuff into this iron and hold over the fire. Here's one of our favorite uses!
This square iron is made of cast iron and makes roasting anything over the campfire as easy as can be. Elevate your meals while camping thanks to this thing, and keep things safe thanks to its extra-long handles with wooden grips that doesn't require you getting too close to the fire for the ideal cooking.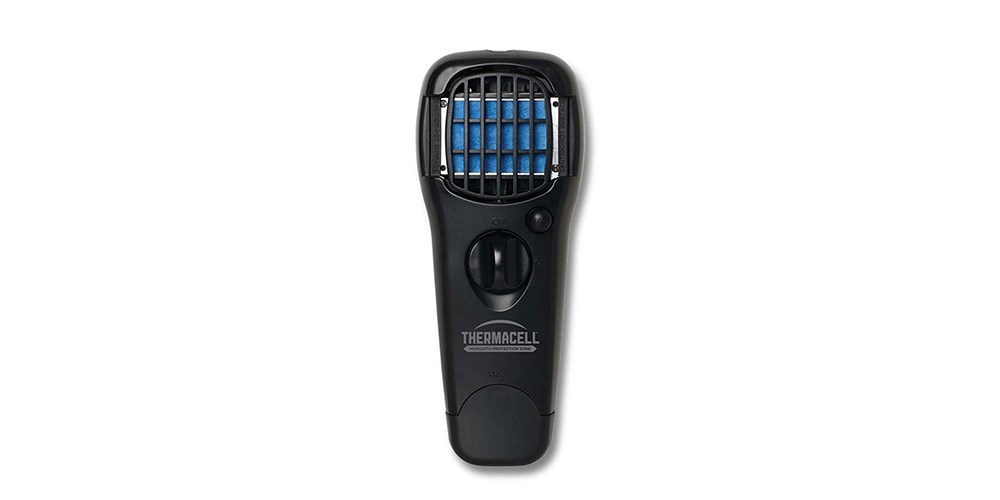 Portable Mosquito Repeller
Bugs are a real buzzkill, and no one wants to deal with the drama of them anytime, but especially when camping. Bug bites can put a real damper on your camping experience, so when you're heading out to camp, try something new to battle those bugs.
And that something new should be this portable mosquito repeller. It is free of both DEET and scent, so you can safely keep bugs away without the nasty chemicals and without the horrendous smell of bug sprays.
We also love the range of motion for this one — it works for a zone of 15 feet for up to 12 hours. That is a lot of bugs for a long time, and we like the sound of that.
This repeller also keeps you free of the stickiness and mess that goes along with bug spray, and is just as portable as a bottle of spray. It is lightweight and quiet and has no open flame so is safe and family-friendly.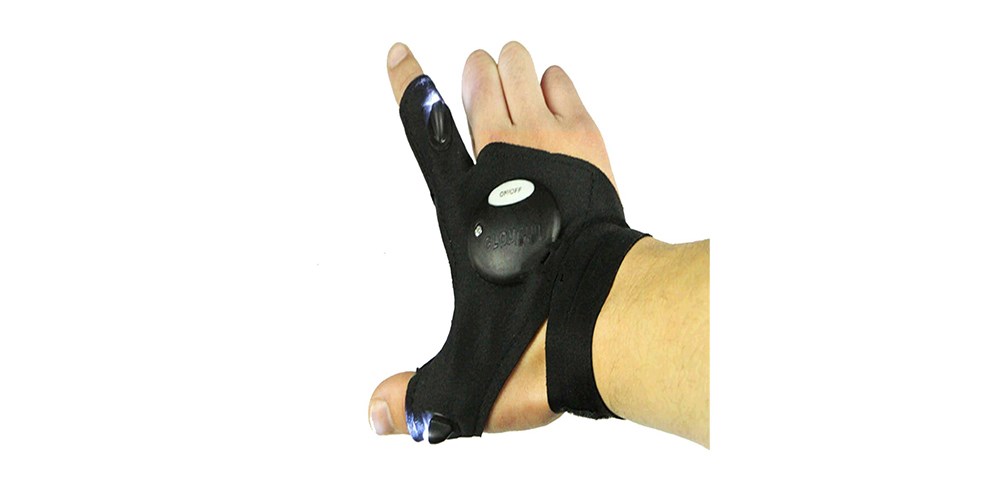 Fingerless LED Flashlight Gloves
Warning: you are likely going to feel like some sort of superhero when wearing these. For those nights out camping when you don't want to be bothered with a flashlight or lantern. We are thinking those nights you want to play tag in the dark but still need to see where you are going.
These fingerless LED gloves may not be the most fashionable thing out there, but they certainly are functional. The brightness of the lights is 500 MCD and they are battery-operated so you can keep going and going, just like the Energizer bunny.
These gloves will come in handy (no pun intended) if you get stuck trying to pitch a tent at night, too.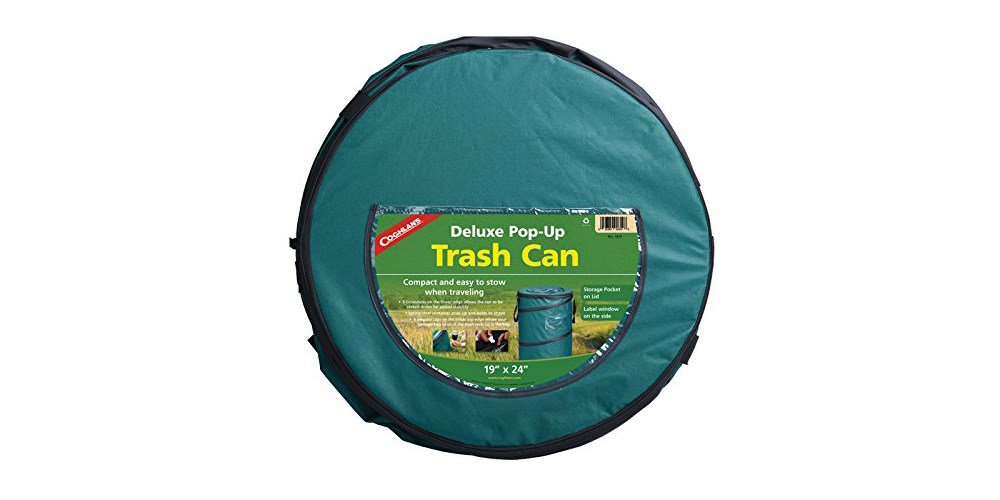 Pop-Up Trash Can
Sometimes it's a struggle to keep trash bags upright and ready to put your mess in. But with the help of a pop-up trash can like this, those problems are long gone.
This pop-up trash can is easy to store, as it can be collapsed in no time to take up nearly zero space. It comes complete with grommets on the outside to secure it and keep it from moving at your campsite.
It also features a clear plastic pocket that allows you to label the contents of the trash can. You can bring one for trash and one for recycling!
While we may be hard-pressed to say all the above things are necessities, they are all certainly things that will make your camping experience much more enjoyable. From roasting marshmallows with your fishing pole to keeping your feet toasty warm thanks to modern technology, this list is packed full of fun gear to try out on your next camping trip.
When you're ready to venture out camping with your near gear, head to KOA.com to reserve the perfect campsite with ease. You've got over 500 campgrounds to choose from, so get out there and start exploring!
---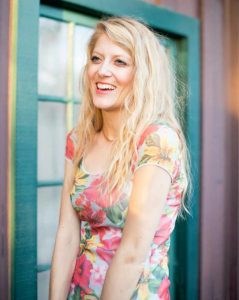 Leslie, a.k.a. Copy Girl, is a copywriter who gets butterflies from telling stories through words.
Her voice comes from a place filled with passion, dreams, and lots of sugar. "Cake over steak" is her go-to motto.
With over 10 years of experience in crafting words, and years of embarking on travels that have taken this Montana girl to some incredible places, Leslie love the adventures of both body and mind her writing takes her on.
Everywhere she goes, she takes this advice with her:
"Hold on to your divine blush, your innate rosy magic, or end up brown." – Tom Robbins, Jitterbug Perfume
To see what Leslie's up to in the writing world, visit her website here.
---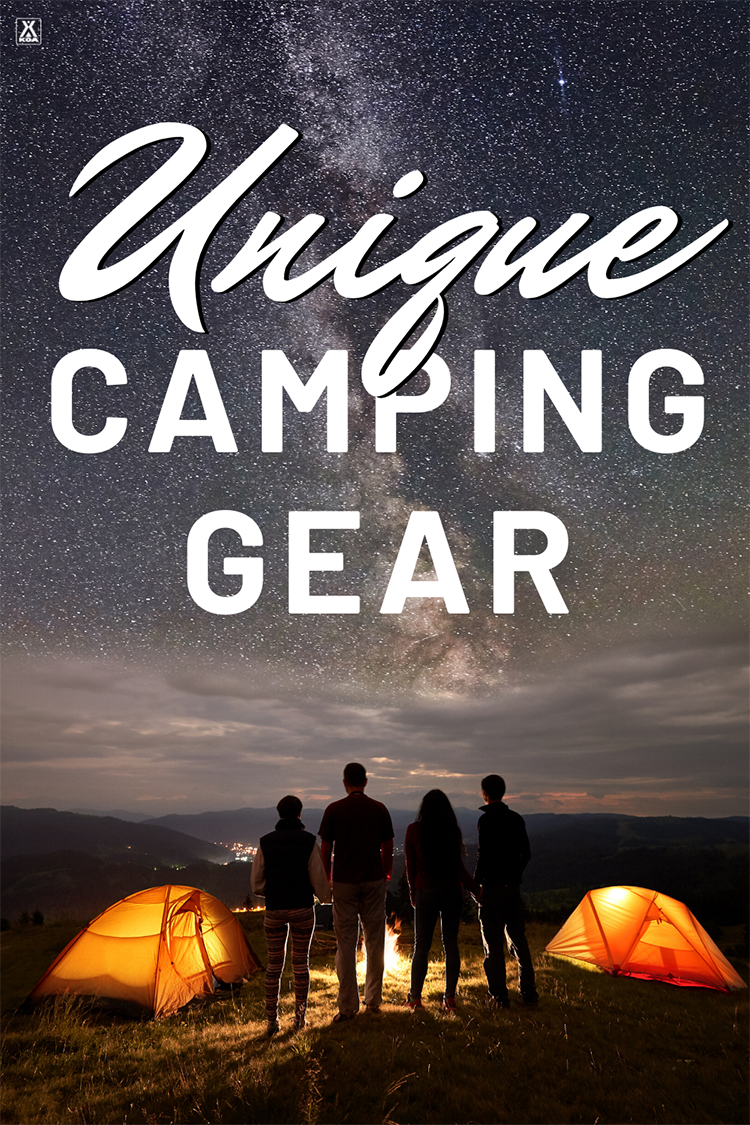 Kampgrounds of America, Inc is a participant in the Amazon Services LLC Associates Program, and affiliate advertising program. Some links may be affiliate links and Kampgrounds of America, Inc may get paid if you buy something or take an action after clicking one of these links.
Prices are accurate at time of publishing. Note that are subject to change at the discretion of Amazon or their marketplace sellers.