Unless you're building a motorhome destined for life on Mars, RVing isn't rocket science. Still, it can be intimidating for amateurs. Even for veterans who were camping before glamping and vanlife were words, there is a lot to remember. For example, you might know every hike in Yosemite National Park well enough to do them in the dark. But if you don't remember the maximum trailer length allowed in the park, your vacation could be over before it even begins. Or, it might be your 50th trip to a campground next to a relaxing hot spring. But if it's your first time camping too close to your neighbor, you could find yourself in the wrong kind of hot water. For that reason, here are 10 practical camping tips and RV etiquette pointers for campers of all experience levels.
Practical tips
1. Know your length
Sam Starns knows the quickest way for him to get to East Glacier from his home in Oregon is to go directly through Glacier National Park. But Starns, an adventure elopement photographer, also knows his trailer is too long. According to US-Parks.com, the average maximum length allowed in national parks is 27 feet. But you should check the individual park's website as maximums do vary by park. It's also a good idea to know exactly how tall you are. Tunnels and overpasses can be very unforgiving!
2. Camp close to the bathroom, but not too close
Another thing Starns knows is that that the one-minute walk to the campground's toilets can seem 10 times as long in the middle of the night or when it's 20 degrees out. Still, you don't want to have the campsite right next to the toilets as you'll have to put up with the foot traffic to and from.
3. You deserve to sleep as good as you do in your own bed
"Many people discount the importance of good sleep and end up not liking camping because of it," says Seth Newton who shares outdoor advice at OutMoreUSA.com. The ideal is to sleep as well while camping as you do at home, but even if you can't do that, you shouldn't have to suffer. Prioritize your sleep the same way you prioritize your daytime activities like hiking and eating.
4. Stash some cash
Jenn Stolfa, who writes at TakeThemOutside.com saves herself time, stress and money by carrying around about $50 in different denominations. She's learned the hard way that some campgrounds are self-registration and it doesn't do you any good if all you have is a $20 in your pocket.
5. Choose the bike option on Google Maps
As the founder of Money and Mountains, full-time RVer Kathryn Mancewicz knows all too well how elevation gain and incline can impact an RV. For that reason, she recommends using Google Maps' bike directions. Unlike driving directions, they show the total elevation changes along different routes so you can choose the safest one. Besides being safer, it can also save you money. "You can avoid burning through gas, or worse brakes, by opting for the route with the least amount of elevation change," says Mancewicz.
RV Etiquette
1. Be aware of your headlights
If you're parked across from tent campers, remember that their tents probably don't provide protection from your headlights. "If leaving/returning/setting up camp in the dark, be aware of where your headlights are facing and how long they're on," recommends Starns.
2. Be mindful on early mornings and late-night departures
Kimberly Button, co-editor of CouchPotatoCamping.com, says she's been woken up by people slamming their truck doors about 20 times before pulling out at the crack of dawn. Her suggestion is to try not to leave your truck idling too long and to leave your doors open as you're packing up. You never know when your neighbors are counting the number of times you shut your truck doors or even RV storage.
3. Remember not everyone loves your dog
Everyone loves their own dog. But not everyone loves their camping neighbor's dog – especially if it's a wanderer. That's why it's important to keep your pup on leash. If you have a barker, you should also probably request a site that's not super close or has neighbors on both sides. If your dog is aggressive around kids, don't get a site close to the playground or bathrooms.
4. Respect quiet hours like they're a religion
Noise complaints are one of the top complaints at any campground. That's why most campgrounds have quiet hours. Try to avoid running your generator as much as possible during these hours. You might not need 9 hours of sleep but if your neighbor does, remember that a well-rested neighbor is a happy neighbor.
5. Don't go out of bounds with your slide out
Slide outs are great because they can add some serious square footage of living space to your RV. Unfortunately, they can also add some stress to your life if yours encroaches into the next site over. Your bonus indoor space shouldn't come at the cost of someone else's outdoor space.
---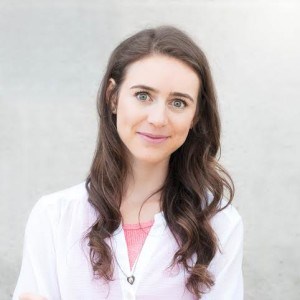 Katie Jackson is a writer and media specialist based in Montana's Big Sky Country. Living and working everywhere from New York to Nicaragua, Katie is no stranger to adventure. When she's not traveling the world (or writing about it!) she's busy chasing after a Leonberger named Zeus. Follow Katie's travels on Instagram @katietalkstravel.

---