10 Important Lessons Learned by First-Time Campers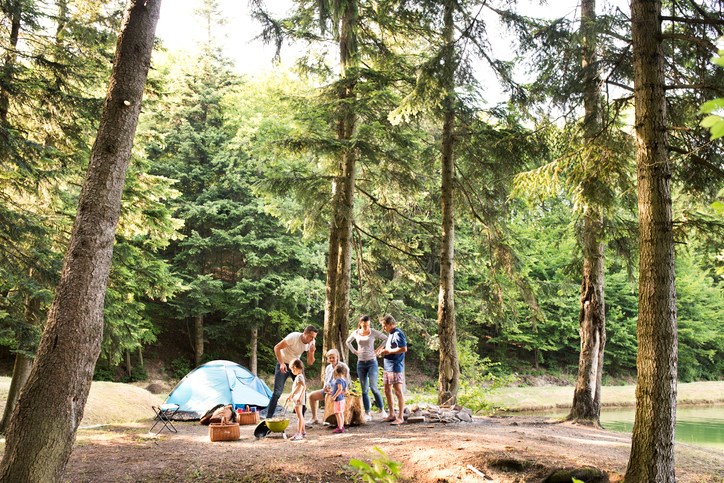 Whether you were 5 years old or 50 years old the first time you pitched a tent and slept under the stars, you probably remember your maiden camping voyage. More often than not, the first camping trip is not the smoothest. Despite this, or because of this, it's often the most memorable. Plus, mistakes beget key takeaways that better position you for future success. From realizing that sleeping bags aren't just rolled-up blankets to understanding cold showers are better than no showers, here are 10 important lessons learned by first-time campers.
10 Real Lessons from First-Time Campers
1. Sleeping bags aren't just rolled-up blankets
When Rax Suen was packing for a school camping trip more than 20 years ago, he made a dangerous assumption. No one his family was familiar with camping and sleeping bags, so he just assumed a sleeping bag was a blanket you wrap around you. He brought a thin blanket and nearly froze to death. Fortunately, a classmate took pity on him and let him crawl in his sleeping bag. These days Suen, who hosts the Chat With Nomads podcast, often camps in extreme locales like Patagonia. He knows the value of choosing the right sleeping bag. "Two important criteria to consider are the weight and temperature rating," he says. "You'll also want to go the extra length to keep it dry."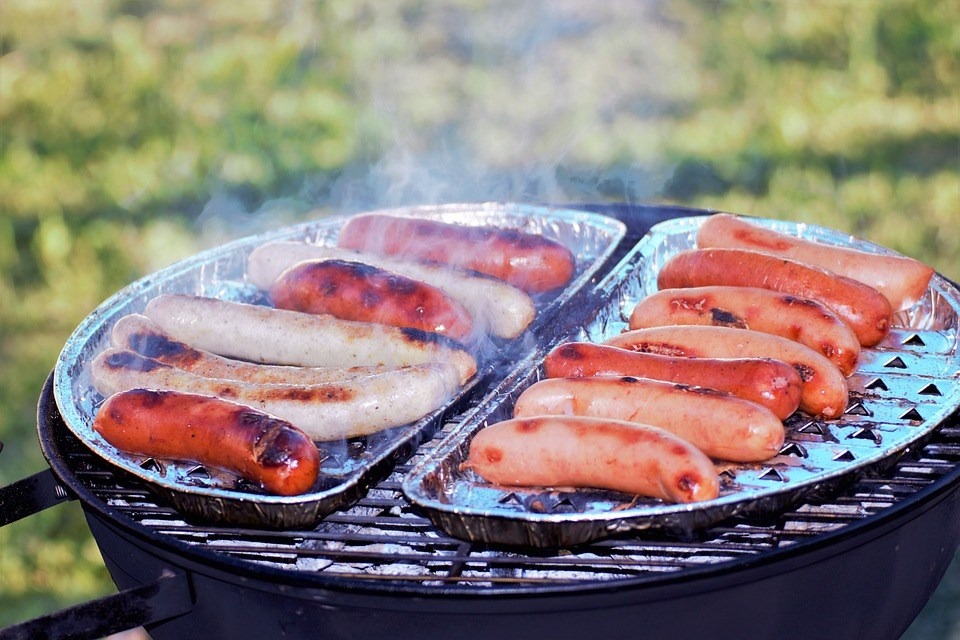 2. Food tastes better outdoors
"As the daughter of a Cambodian refugee, I didn't grow up camping or falling in love with the outdoors," explains Yvonne Leow, a California resident who discovered camping at the age of 29. "My roommate and I decided to drive out to Mono Lake and car camp in California's Eastern Sierra. We didn't end up arriving at our campsite until after dark, so we ended up heating and scarfing down packaged Indian food and Minute rice underneath the glow of our headlamps." The key takeaway for Leow, who grew to love camping so much she started the weekly Bewilder camping newsletter was this: food – packaged or not –tastes better outdoors.
3. Cold showers are better than no showers
Even though it was three years ago, Nicole Evert of Grayslake, Illinois remembers her first time camping like it was yesterday. The mom of four was with her 9-year-old, 7-year-old, 3-year-old and 2-month-old. Her biggest takeaway? Learning how to appreciate cold showers. When they stayed at campgrounds that weren't KOAs they encountered temperamental showers that required lots of quarters. Even if you never ran out of quarters, the water would often be lukewarm at best. Plus, a lot of the National Park campgrounds they stayed at didn't even have showers. This new appreciation for showers, even the cold ones, helps them enjoy camping more and not take hot water for granted.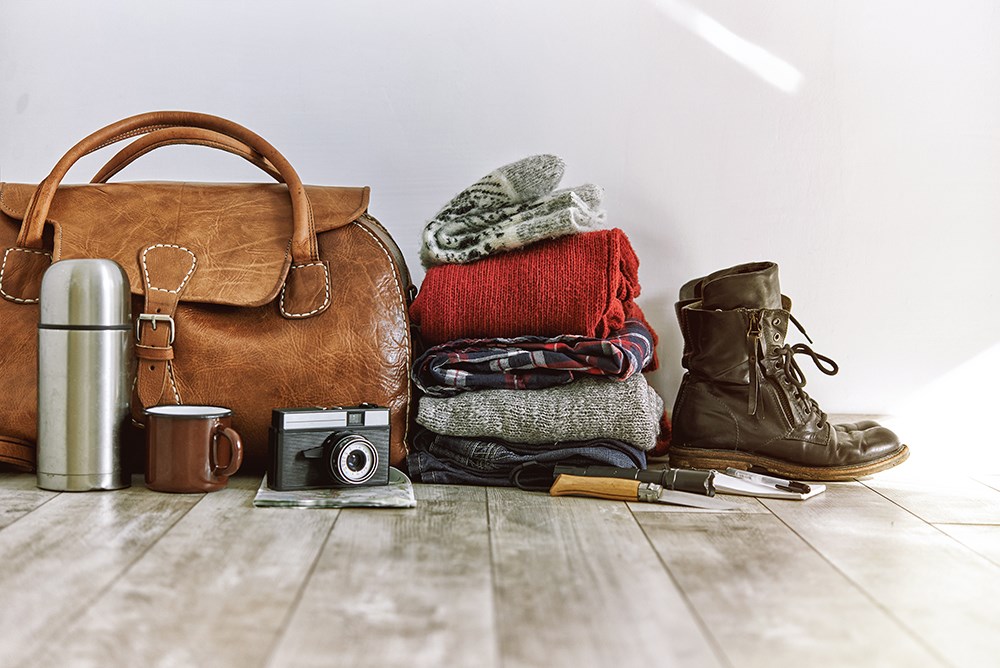 4. It's easy to pack too much, and not enough
When Vwede O., got invited on his first camping trip four years ago he did something silly. "I got all excited and went on a shopping spree," says the content creator at StoryRV.com. "I didn't want to leave anything behind for fear of needing it, but I ended up packing more than was necessary for a three-day trip." Among the items he didn't need or use? A tactical flashlight equipped with a meat dehydrator. Similarly, he also packed too little. It was a father-son trip, and because it was summer he assumed it would be warm and they could share one blanket, if it was needed at all. "Well, as the temperature dropped below 50 degrees at night, my son got the blanket," he recalls before adding that ultimately, he was too cold to fall asleep.
5. Mosquitoes are small but mighty
"Mosquitos know no mercy," is the answer Shawn Richards has for anyone asking what he learned on his first camping trip. "What was meant to be campfires and s'mores after one hike turned into some very ill-tempered lanky adolescents itching like crazy throwing themselves into any body of water they came across," recalls Richards, who lives in Las Vegas and works as a guide for Ultimate Kilimanjaro. "Looking back, that probably made it worse as those lakes were pretty stagnant." He says he and the other 17-year-olds on that trip "trauma bonded" and they're able to look back on it now and laugh. Today, as a professional traveler, he carries family-sized and travel-sized bug repellent on every trip. "I don't care if I'm in Iceland. It's coming with me."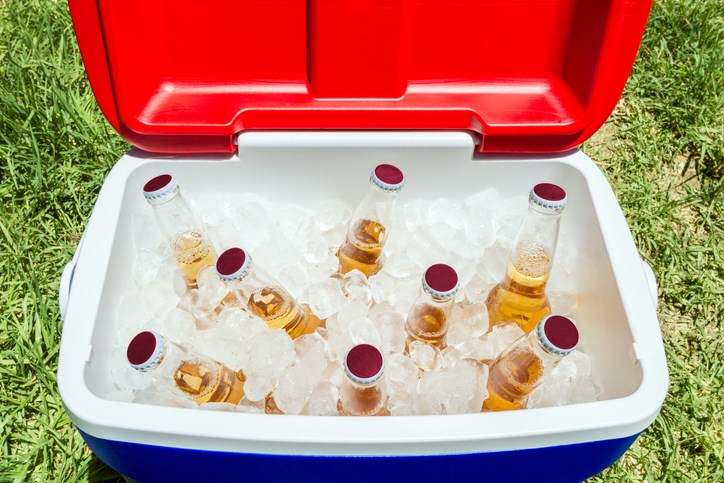 6. Ice storage is everything
"It seems to me that whoever came up with the idea to carry an icebox on a roof rack or in an open trailer is a couple cans short of a six-pack," muses Dannelle Gay. "He's probably the same guy who buys one bag of party ice for a long weekend and wonders why the steaks are sloshing around in a cooler of bloodied water by Saturday night." Gay, the Crazy Camping Girl, is referring to her husband. Fortunately, now she knows to make her own block ice at home. She also freezes things in advance, and when they buy big bags of party ice, they get the solid blocks instead of the broken ice because it stays frozen longer. Another thing she learned? Keep beverages and things you reach for often in a separate cooler. Food safety should be your first ice priority, so make sure things like chicken and dairy aren't spoiling.
7. Don't arrive after dark
It's surprising that Krista Ann and her husband, Garner, have been camping full time since August of 2019. That's because their first camping expedition as a couple was "insanely stressful" and "emotionally exhausting." The problem was they were staying at a massive RV Park (not a KOA), and they arrived after dark. Finding their site was a nightmare. It was bad enough that they couldn't see, but there were also lots of poorly labeled roads branching out in different directions. "We were about to go left around a corner when a guy came out waving at us and told us that we probably won't make that turn and if we did, we definitely wouldn't make the next one," recalls Krista Ann. "He asked for our site number and jumped on his quad and went and found our site, and then he and his wife helped us get our trailer to it using flashlights and praying to the RV gods we didn't hit a tree with our brand-new trailer." Fortunately, no trailers or trees were harmed and the couples are still friends.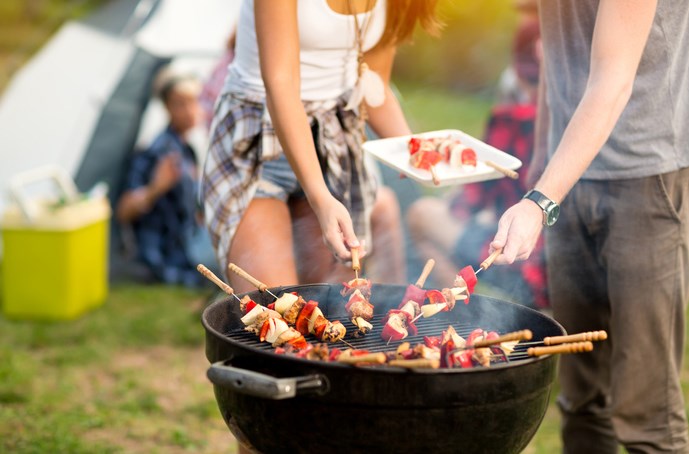 8. Don't plan an elaborate first dinner
Part of the fun of camping is planning your camping menu. But don't attempt anything too complicated for that very first night. Shana Bull and her family – who bought a 23-foot RV last summer without ever having camped before – learned that lesson the hard way. They were so tired from driving and setting up their rig on the first day that they scrapped their homemade dinner plans – which included cutting up lots of healthy veggies – and ended up ordering takeout. "Now we cut up all the vegetables we need for our stay in advance," says Bull who lives with her husband and 5-year-old son in East Bay, CA. "We can spend more time as a family and enjoy healthy and easy-to-make meals." Of course, they still grab the occasional dinner out.
9. It's possible to survive without TV
Shaun Taylor is the first person to admit that as a kid his eyes were glued to the TV most of the time. "I loved cartoons," says the owner of Moriti Private Safaris in South Africa. Then he went on his first camping trip and spent all day outside. "Never once did I think about television," he recalls. "It was a huge discovery for a 7-year-old kid. There was so much to explore and of course, sleeping outside was the best thing ever." Instead of relying on animation for entertainment, Taylor learned to look to nature and his imagination. Some thirty years later he still camps for fun several times a year, but this time with his own kids.
10. Don't assume someone else is bringing it
Hannah, who blogs at Thrive in Family Life, grew up camping in Arizona. But it was her first trip camping as an adult that she'll never forget. "I slept on the crisp, concrete bench of the campsite's picnic table," she recalls after explaining how she made the mistake of assuming the friends she was camping with were bringing the tent. They arrived at their campsite, hours away from home, after dark only to discover no party had packed a tent. Hannah now knows not to rely on others to pack gear for you. But she also looks on the bright side, "I'll never forget this lesson, but I definitely gained a story to tell for many campfires to come!"
---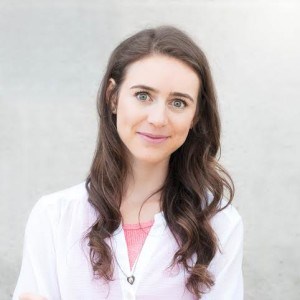 Katie Jackson is a writer and media specialist based in Montana's Big Sky Country. Living and working everywhere from New York to Nicaragua, Katie is no stranger to adventure. When she's not traveling the world (or writing about it!) she's busy chasing after a Leonberger named Zeus. Follow Katie's travels on Instagram @katietalkstravel.

---