These are the days where you have to buy a seat on a flight you already have a ticket for and pay $6 for a KitKat from the hotel minibar. Maybe that's why it's so satisfying to find a free attraction. If it's close to the highway and parking doesn't cost a dime, it might even feel a little like winning the vacation lottery. From first rate museums filled with historic aircraft, classic art and even the world's largest pinball collection to a park featuring a free zoo, here are 10 free attractions within 5 miles of the highway.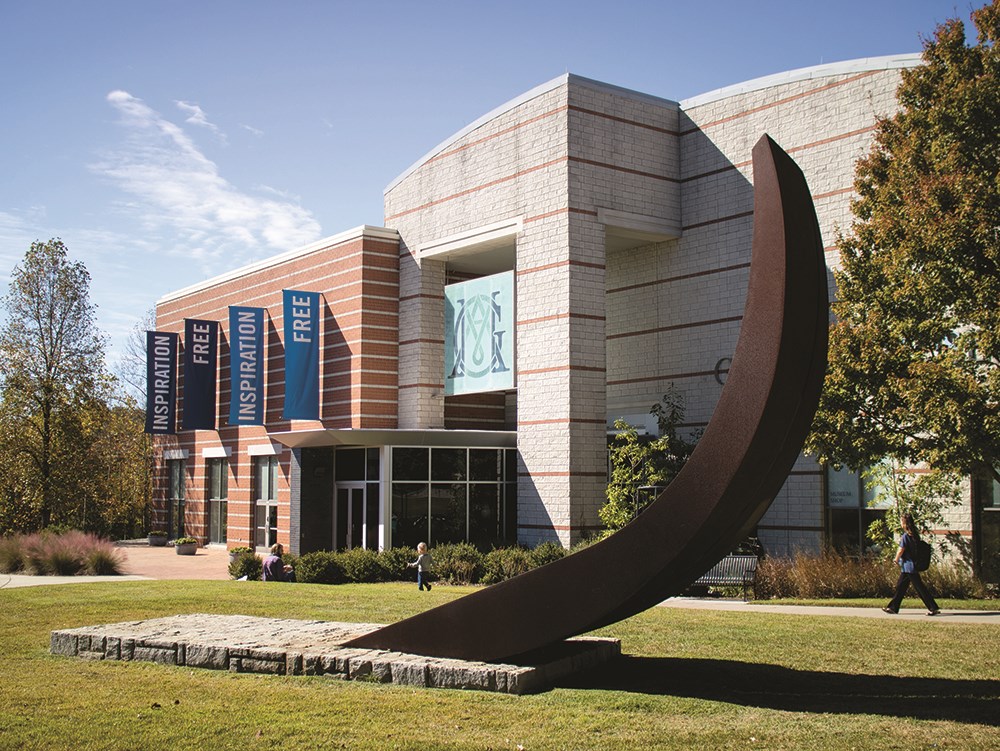 1. Georgia Museum of Art at the University of Georgia | Athens, GA
Less than a mile from U.S. Highway 78, the Georgia Museum of Art at the University of Georgia could not be more convenient if you're already in northcentral Georgia. The museum, which offers a variety of exhibits ranging from spoons made by Paul Revere to religious Baroque art inspired by Rome and modern minimalist sculptures, is open to the public every day of the week except Monday. On TripAdvisor, it has an average 4.5-star rating from 138 reviews and is ranked #7 out of 42 things to do in Athens.
KOAs Nearby: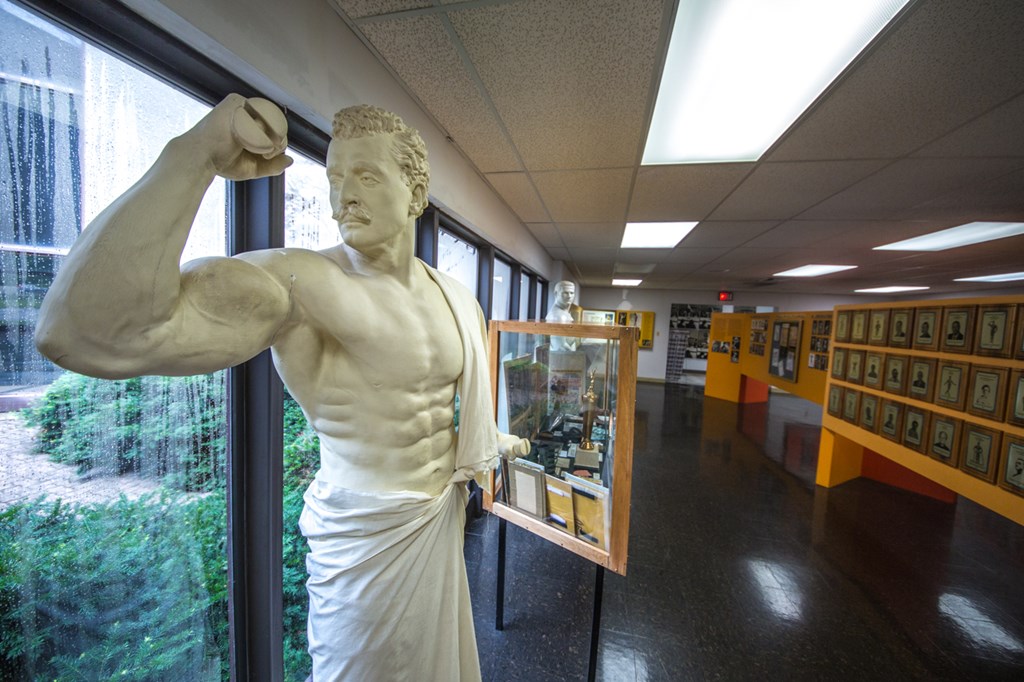 2. Weightlifting Hall of Fame | York, PA
As you're driving along I-83 in York County, Pennsylvania and you get close to Exit 24 it's impossible to miss the giant fiberglass statue of a weightlifter holding a barbell above his head. That's how you know you're less than 2 miles from the Weightlifting Hall of Fame at York Barbell. It's 8,000-square-feet of space dedicated to this oft-overlooked Olympic sport. It's open Monday through Saturday and makes for a nice stop before or after taking a factory tour at the Harley-Davidson assembly facility just down the road. That experience, however, will set you back $38/adult.
KOAs Nearby:

Elizabethtown / Hershey KOA Holiday
Lancaster / New Holland KOA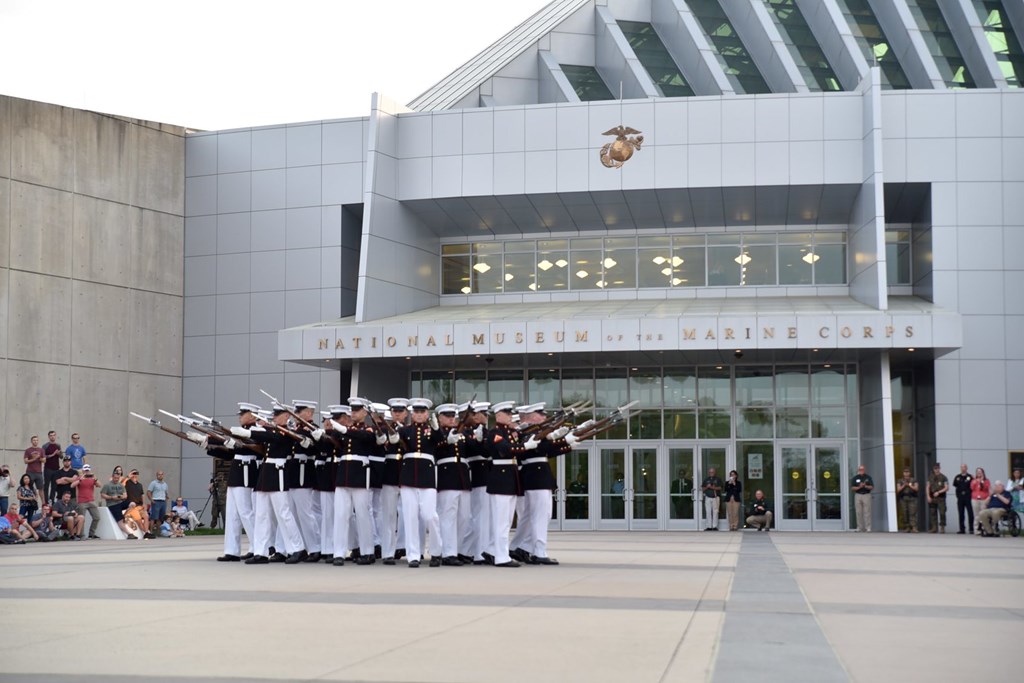 3. National Museum of the Marine Corps | Triangle, VA
Looking at photos of the National Museum of the Marine Corps online doesn't do it justice. That's because the galleries are immersive. Walk into the WWI gallery and expect to shake from artillery fire. In the Korean War gallery you'll find dark and chilled conditions while the Vietnam War gallery is hot and humid. Despite its subject matter, this museum is family-friendly. It has a children's exhibit, a giant movie theater and even a playground. It's only about a mile from I-95 and is open every day of the year except Christmas. On TripAdvisor, it has an impressive average 4.8-star rating from more than 4,000 reviews.
KOAs Nearby:
Fredericksburg / Washington DC South KOA Holiday
Steve Jett
4. Forest Park | St. Louis, MO
Imagine Central Park but add 500 more acres and make zoo admission free and you have Forest Park. Located right off of I-64, it's also home to four other major attractions. And they're all free! There's the Missouri History Museum, The Saint Louis Science Center, The Saint Louis Art Museum and The Muny – America's largest and oldest outdoor musical theatre. Note: free tickets to summer performances are limited, so get there early! Of course, you can also just go to the park to enjoy the miles of biking and walking paths or even to kayak in the nature reserve.
KOAs Nearby:
St. Louis West / Historic Route 66 KOA Holiday
St. Louis N.E. / I-270 / Granite City KOA Journey
Edward Stoddard – VisitPennState.org
5. American Philatelic Society | Bellefonte, PA
If you're a stamp collector, this museum at the American Philatelic Society is more of a destination in itself than a stop along the way. It's located about 4.5 miles from I-80 in a 19th century former match factory which now houses the world's largest stamp collecting facility. In addition to its permanent exhibits and collections it also receives loans from the Smithsonian. The museum is free and open Monday through Friday (closed on all major holidays).
KOAs Nearby:
Bellefonte / State College KOA Holiday
TravelNevada.com
6. Virgin Valley Museum | Mesquite, NV
Travel back to the 1940s at this free museum just 90 miles northeast of Las Vegas and less than a mile from I-15 on the Nevada/Arizona border. You'll see the valley's first slot machine, a WWII-era TV, vintage clothing (including wedding dresses) and early model telephones. The Virgin Valley Museum is open Tuesday through Saturday and is a great starting point for a self-guided tour of historic downtown Mesquite.
Glenn Pinkerton
7. Pinball Hall of Fame | Las Vegas, NV
"Existing purely for the enjoyment of its visitors," this non-profit museum in Sin City is 100 percent family-friendly. In its 10,000-square-foot facility it houses the world's largest free public collection of pinball machines. Some are more than 50 years old. But there are also the classic games that 90s kids grew up playing. The newer games cost $.50 to play, but the older games are only $.25. And every machine in the museum can be played! Of course, you can also just come to admire them for free. The Pinball Hall of Fame is open every day of the week from 11 a.m. to 11 p.m.
KOAs Nearby:
Las Vegas KOA Journey at Sam's Town
Anthony Wessel
8. Oklahoma Railway Museum | Oklahoma City, OK
If the Oklahoma Railway Museum was any closer to I-35, it would be on it. This family-friendly museum is the first place to look if you have any interest in the history of the railway or trains. In addition to exhibits and displays, visitors can ride on real trains on the first and third Saturdays of the month (April through August). On the last weekend in September and the first weekend in October it invites kids who want to come out and ride Thomas, the Tank Engine. There's also a Halloween train in October and a Polar Express-themed train in December. Special events cost money, but admission to the museum – which is open Thursday through Saturday – is always free. (Note: Oklahoma City is also home to the American Pigeon Museum & Library and the National Softball Hall of Fame, also close to I-35 or I-44 and free).
KOAs Nearby:
Oklahoma City East KOA Holiday
California Dept. Of Fish and Wildlife
9. Mt. Shasta Sisson Museum & Fish Hatchery | Mt. Shasta, CA
With a recommended $1 donation, the Mt. Shasta Sisson Museum & Fish Hatchery might set you back a George Washington or two. However, it's worth it if you're interested in the local history and/or have kids who want to feed some fish. Permanent exhibits include one on Native American basketry, mountaineering and even a 1915 Model T Fire Engine that you can take your photo in. There's also a model train exhibit, and yes, you can even feed the fish in the hatchery (for free). It's located less than a mile off I-5 and RV parking is available. Days and hours vary by season. The museum is closed January, February and March.
KOAs Nearby:
Visit Vancouver USA
10. Pearson Air Museum | Vancouver, WA
It makes sense that Pearson Field – one of the country's oldest operating airports – would have a museum showcasing the history of aviation in the Pacific Northwest. The Pearson Air Museum's many exhibits show how Vancouver became one of the first major settlements west of the Rockies. But it also offers a global perspective with its full-scale replica of a World War I French Voisin III bomber (among other history aircraft on display). The museum is open Tuesdays through Saturdays and is less than a mile from I-5.
KOAs Nearby:
Cascade Locks / Portland East KOA Holiday
---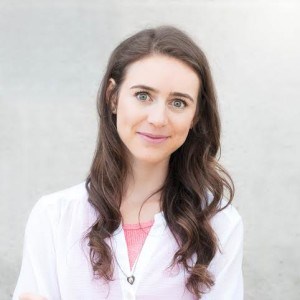 Katie Jackson is a writer and media specialist based in Montana's Big Sky Country. Living and working everywhere from New York to Nicaragua, Katie is no stranger to adventure. When she's not traveling the world (or writing about it!) she's busy chasing after a Leonberger named Zeus. Follow Katie's travels on Instagram @katietalkstravel.

---