Zen is an idea from Buddhism that emphasizes the value that can be found in meditation and intuition. Both camping and motorcycle riding would definitely be described as Zen activities by a lot of people who enjoy those hobbies. Camping is a way to get away from the hustle and bustle of everyday life for a few days and recharge your mental batteries. It's relaxing, and a really peaceful way to enjoy some of the beauty that nature has to offer.
Similar things can be said about motorcycle riding. Many bikers find cruising highways and backroads on their motorcycles as a sort of meditation — a time when they can just focus on the road under their tires and the roar of their engines. When you combine the two Zen activities of camping and motorcycle riding, you have yourself an experience that is hard to beat.
---
Motorcycle camping allows you to take part in the relaxing aspects of both activities for a rider who's looking to chill out on your next trip. Instead of returning home after a day of riding, motorcycle camping extends your ability to relax, recharge, and work on finding your center. That may sound a little intense, but you don't have to be some sort of meditation expert or even enthusiast to get the Zen of motorcycle camping. The riding and camping themselves can be the sources of meditation to help you clear your mind on your own.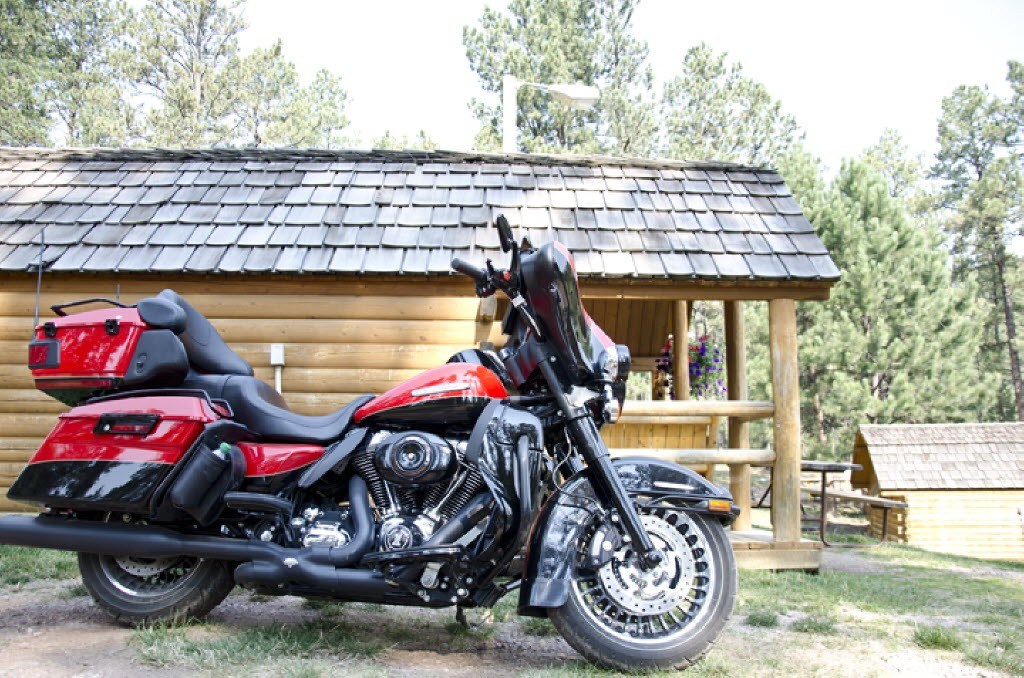 ---
"Zen is the game of insight, the game of discovering who you are beneath the social masks." –R.H. Bluth
We all wear social masks on a day to day basis; at work, at home, at work, out shopping — you name it and society requires that we act in a certain way. That can be tiring and lead us to forgetting who we really are. The type of insight that it takes to realize that is hard to achieve without some form of meditation. Motorcycle camping is a great way to get to that mental state.
When you embark on a motorcycle camping trip, make sure to help extend the Zen to those you may encounter along the way. If you set up camp in a campsite with other campers present, make sure to avoid revving your bike's engine, especially early and late in the day. You will also want to make sure that you bring the appropriate supplies to secure your bike, and stay properly outfitted with all you'll need on your trip.
If you're looking for an awesome tent while camping, dig the tents at Redverz Gear. If you are planning on making motorcycle camping trips a regular occurrence, then this might just be the tent for you. It doesn't get much cooler than that. Check it out on their website here.
---
For some more practical information on motorcycle camping, check out my earlier article: "Take your summer road trip up a notch with motorcycle camping," and enjoy the ride!
Writer. For Roadtrippers. For KOA. For sanity. Catcher of fish. Baseball fanatic. Proud to call Ohio home.
Brought to you by KOA and our partners at: