9 Tips for Working on the Road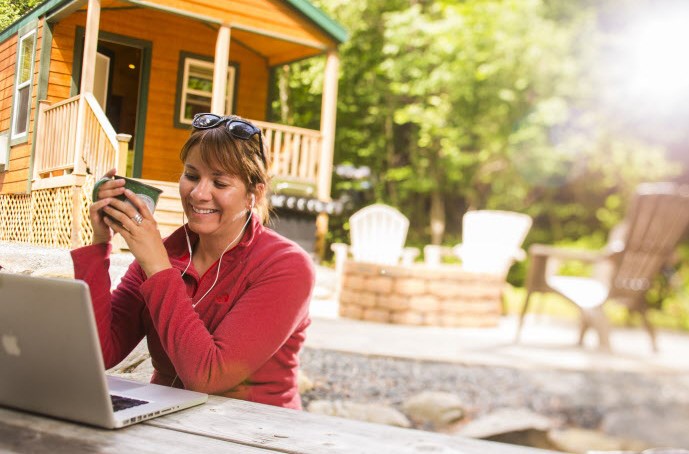 Sure, we would all love to take a couple weeks off and enjoy life on the road. However, for some of us, that is not a luxury we can afford.
Maybe your boss won't let you take that much time off. Maybe you've got a big project coming up that you just can't postpone until after your trip. Maybe your pocketbook can't take the hit of missing that much time.
Or maybe you're interested in working remotely full time and leaving the office behind for good.
Whatever your reason for needing to work while on the road, we know it can be a challenge. Especially if you're traveling with others who don't have to work.
In fact, you might find the thought of trying to work while traveling so stressful that you decide to opt-out of enjoying at least some of that family vacation.
But we think you shouldn't have to sacrifice fun on the road and great memories in order to work, so we've come up with some great ways for you to achieve that work-life balance while traveling. This way you get the best of both worlds — you're able to productively work and spend some quality time with your loved ones.
---
Here are our top tips for working on the road.
1. Schedule Work Time
In order to take advantage of productivity and plan, you will need to schedule work time into your trip. Waiting around for a free moment or two isn't going to cut it — chances are, while on vacation, you won't have a free moment where absolutely nothing is going on.
Even if you're just sitting by the campfire, you are still doing something and you'll have a hard time reminding yourself "oh, now would be a good time for me to go and work."
Instead, incorporate work into your calendar. Send your family off on a hike while you stay back and get work done. That way, you aren't sacrificing their fun time for your sake.
Plus, getting some time and space to yourself will allow you to maximize your time and efficiency.
Scheduling your work time will also cut back on your stress. Rather than not being able to enjoy your free time because you're worried about when you'll be able to find time to work, you'll already know what times you need to work and can then fully enjoy your fun time.
2. Get a Mobile Hotspot
If you don't need internet to do your work, you are one of the very lucky few. Most of us need the internet in some way in order to get work done. And while you're traveling, this can be a challenge.
While most KOA campgrounds have WiFi connections, you may not be able to wait until you're at a campsite to get your work done — you may need to logon to the internet while on the road. Campgrounds can also present speed challenges, even when WiFi is available, due to occupancy, terrain and other factors.
To solve these problems, you need to get a mobile hotspot. Tiny, portable, and easy to use, these internet devices will be a lifesaver for working while traveling.
Your smartphone can also serve as a mobile hotspot. You can activate it by paying a monthly fee with your carrier and can have WiFi access for up to 5 devices — a great option if you're working off both your smartphone and your laptop.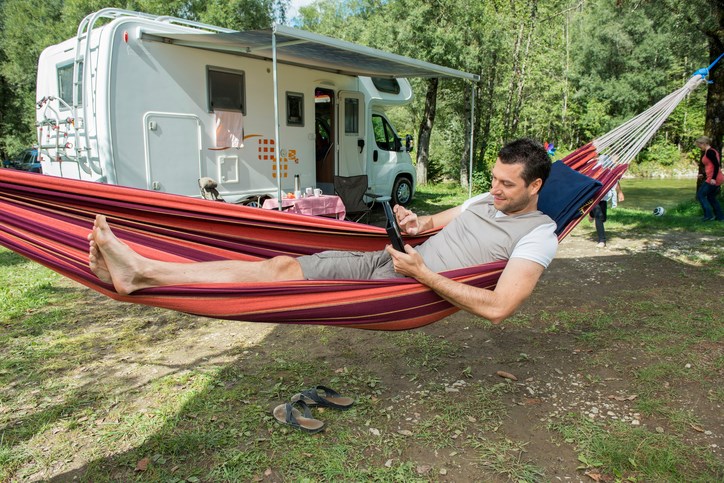 3. Utilize Cloud-Based Storage
You've likely heard of "the cloud" — that confusing concept of data storage that exists somewhere else.
Well, let's simplify it.
Cloud-based storage such as Google Drive gives you a place to store your files, documents, and any other work in "the cloud" so that you can access it anywhere. It basically saves your work on the internet, rather than on a physical computer.
That document you saved on your computer back in the office? If you saved it in Google Drive (in the cloud), you'll be able to access it from your laptop while on your trip.
This makes working while mobile so much easier, without the stress of losing or misplacing documents or files.
4. Have Mail Piece of Mind
While working electronically as much as possible makes working on the road easier, sometimes snail mail is the only way to get certain projects done.
To make it easier, consider signing up for a mail service. These handy services helps you manage all of your mail, from letters to packages, digitally. You'll not only have a real street address, but be able to access images of every mail item complete with sender information right on your phone.
The next step is easy, have documents scanned to read virtually, forward letters and packages anywhere and even have that junk mail shredded.
5. Work in Advance
You will likely know ahead of time that you've got a trip coming up. Thus, it may be a good idea for you to put in some extra hours and get as much work done ahead of time as possible.
You will likely still have to plug into your computer while traveling, but knowing you got some big projects out of the way ahead of time will make that work-while-traveling stress much less.
Plus, you never know what roadblocks you might hit (both figuratively and literally). You may have planned a solid block of four hours to get some serious work done, but then your RV may get a flat tire and next thing you know, there goes your work time for the day.
6. Have a Working Playlist
With all the excitement likely going on around you while traveling, trying to focus on your work can be much harder than your actual work.
To combat this problem, be sure to bring along a pair of noise-cancelling headphones and make yourself a great playlist full of music that helps you really tune everything else out and focus all your attention on the work at hand
Classical, ambient, spa, and meditation music are instrumental music genres that are great for helping focus and concentrate.
7. Find a Nearby Workspace
If you're camping at a site near a city, you may want to head into town and find a cafe, a library, or some other type of work space that will help you get in "the zone." Your family can adventure around the city or town while you hang at the cafe and get some work done.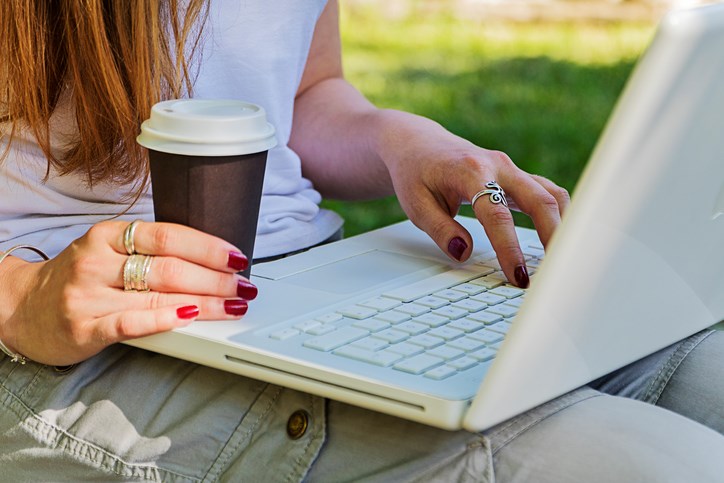 8. Make a Trusty To-Do List
No matter where you are, to-do lists are a must. Whether you're organized or a scatterbrain, to-do lists will help you ensure you get everything done.
And, while you're on vacation, to-do lists become even more important. Since you won't be 100% in work mode, it will be easy for you to forget things that you normally would never forget. But, by making a to-do list, you will be able to see everything you need to do, and successfully complete all your work tasks.
9. Enlist Your Family's Help
No, we aren't suggesting having your kids help you with your work.
What we are suggesting is that you ask your family ahead of time to understand that there are going to be times where you need to tune out from the vacation and tune into your work.
It will be much easier for you to work if your family isn't bugging you about going swimming when they know you've scheduled working during that time.
With everyone in the know about your work schedule, things will go much more smoothly.
Working while traveling can certainly be a challenge, but we think it is definitely worth it. Sacrificing a bit of time in order to stay on top of your work, and still be able to enjoy time with your family is something we know you won't regret.
---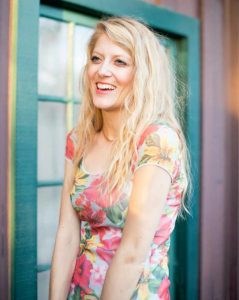 Leslie, a.k.a. Copy Girl, is a copywriter who gets butterflies from telling stories through words.
Her voice comes from a place filled with passion, dreams, and lots of sugar. "Cake over steak" is her go-to motto.
With over 10 years of experience in crafting words, and years of embarking on travels that have taken this Montana girl to some incredible places, Leslie love the adventures of both body and mind her writing takes her on.
Everywhere she goes, she takes this advice with her:
"Hold on to your divine blush, your innate rosy magic, or end up brown." – Tom Robbins, Jitterbug Perfume
To see what Leslie's up to in the writing world, visit her website here.
---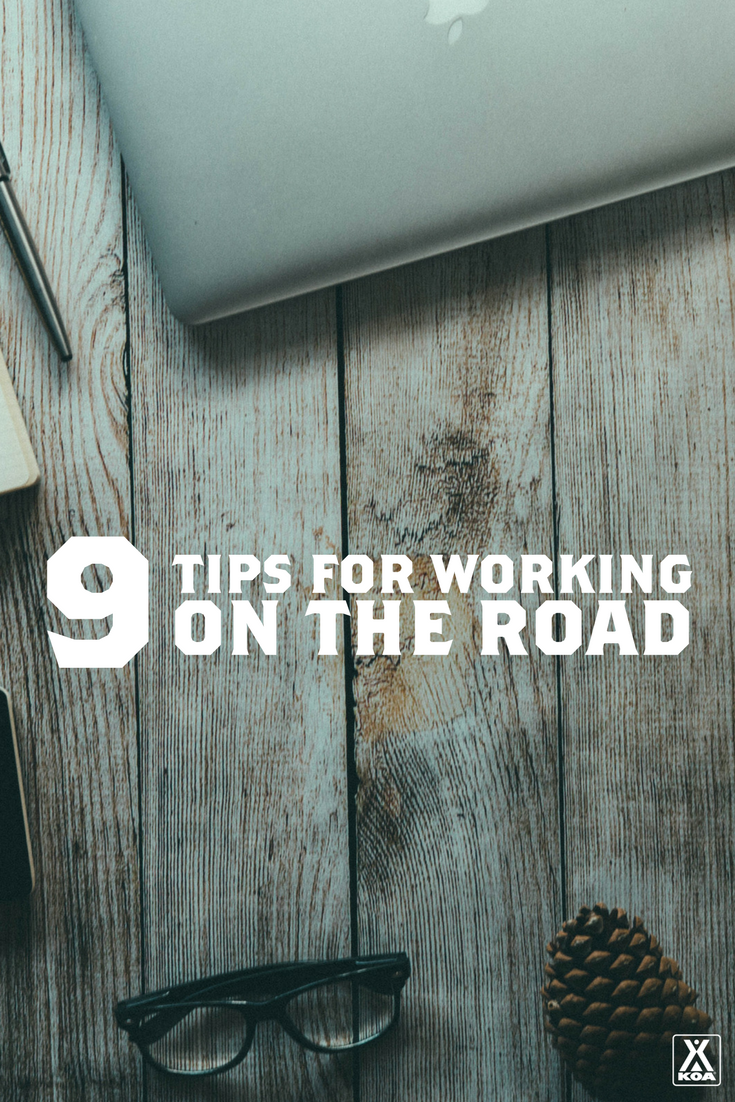 Save