Why Visit Charleston, SC?
Whether you want to have a beach day, expand your history knowledge or experience camping in Charleston, South Carolina, you have endless options. The city has a rich history and many attractions to enjoy and learn about.
Popular Months to Visit Charleston
You can visit Charleston year-round, but there are more opportune months that will help you make the most of your trip. By going to Charleston in March through May or September through November, you can avoid the hot summer temperatures and be more comfortable as you take in everything there is to see and do.
With milder temperatures, you'll be able to enjoy camping in the Southeast even more, too. The weather also makes it perfect for various outdoor festivals, events and markets.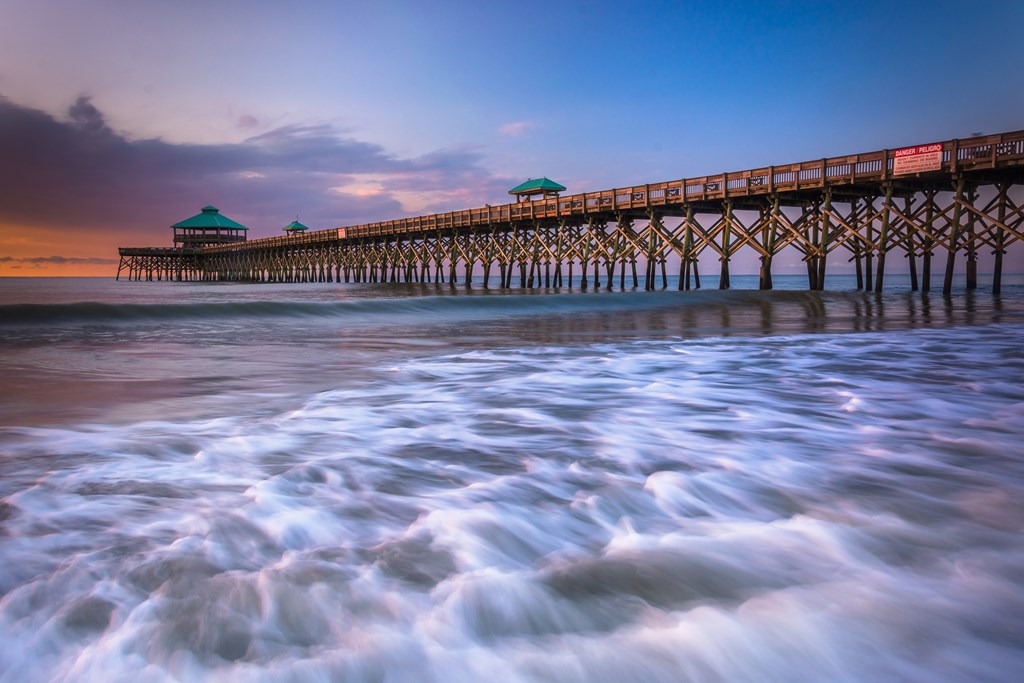 Things to Do and Places to Visit
You and your family will love exploring Charleston and the surrounding area. Here are some of the popular things to do.
Beaches
There are multiple beaches near the city you can enjoy with your friends and family, so be sure to take some time to relax on the sand and soak up the sun. Folly Beach on Folly Island is one of the most popular, with tourists flocking there to surf and sunbathe. If you want a quieter and more secluded beach, travel to Kiawah Beachwalker Park. Both beaches have lifeguards, beach chairs and umbrella rentals to help you have a safe and comfortable time on the beach.
Fort Sumter and Fort Moultrie
Have a history lesson during your vacation while visiting Fort Sumter and Fort Moultrie on the Charleston Harbor. The two forts played significant roles in the American Civil War and are known as the locations where the first shots to start the war were fired.
Middleton Place
Visit Middleton Place, a National Historic Landmark that has survived countless natural disasters, economic turmoil, the American Revolution and Civil War. You'll walk the property and learn how the Middleton family contributed to establishing the U.S. and the roles they played during the Civil War. You'll also learn about the lives of seven generations of enslaved and freedmen who labored on the plantation.
Magnolia Plantation and Gardens
If you're still interested in learning about Charleston's early history, you could visit another iconic property, the Magnolia Plantation and Gardens. The Magnolia Plantation has also persisted throughout the early days of the United States, from before the American Revolution to the Civil War and beyond. Since 1870, it has housed the oldest public gardens in the country, allowing visitors to stroll through the flora and foliage.
While visiting the gardens, you can also learn about the Drayton family, who owned the plantation, and the enslaved and freed people who made the gardens and kept up the landscape and the house.
Nathaniel Russell House
Tour the home of one of the early mercantile elites, Nathaniel Russell. The Nathaniel Russel House showcases the extravagance that went into building the house. Through the continued restoration process to keep the home's 1808 appearance, visitors will see exhibits and learn about the enslaved men, women and children who worked to maintain the house.
Charleston City Market
Ensure you add visiting the Charleston City Market to your vacation itinerary. With over 100 artists, artisans and entrepreneurs, it's one of the most sought-after places to experience. You'll walk around three blocks to see and buy diverse artwork, food, souvenirs and household items.
Aiken-Rhett House Museum
Learn about life during antebellum Charleston by visiting the Aiken-Rhett House Museum, a preserved townhouse complex that was home to Governor and Mrs. William Aiken, Jr. in the 1800s. Most of the structure and its contents have been left in an "as-found" state, with little to no alterations since the mid-19th century.
Also left untouched are the slave quarters on the property. You can learn about the enslaved Africans and see how they lived during your visit to the house.
The Battery
Take a trip to downtown Charleston to visit The Battery, a fortified seawall and promenade. The Battery got its name from Broughton's Battery in 1737, which later became Fort Wilkins. Multiple historic antebellum mansions line the path. While walking or jogging, you'll also have views of Fort Sumter, Fort Moultrie and Castle Pinckney.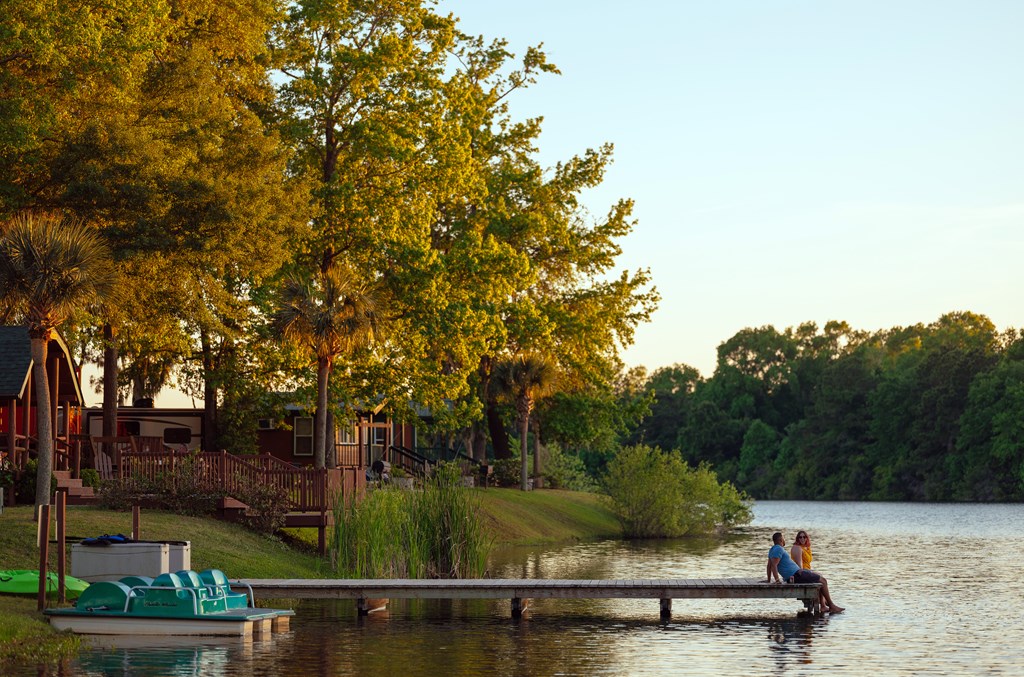 Camp at RV Campgrounds in Charleston, SC
Adventuring through Charleston is fun, but you need a comfortable place to recuperate and prepare for your next excursion. Keep up with the exploration theme of your trip by camping near Charleston at various campsites at Kampgrounds of America. Our KOA Campgrounds in the area have everything you need to remain safe and comfortable during your time in the Southeast.
While in Charleston, consider staying at Mount Pleasant / Charleston KOA Holiday or Charleston KOA Holiday to make unforgettable camping memories. The campgrounds offer cabin rentals near Charleston and RV and Tent Sites to ensure you can stay how you would like to. At KOA, we strive to make sure every guest's visit is one of a kind and comfortable. Many RV and Tent Sites have hookups available for campers to access water and electricity. Some sites also have no hookups if you prefer to camp the traditional and rustic way.
We also provide Deluxe and Camping Cabins for campers without an RV or tent. Our cabins in Charleston have comfy beds, air conditioning and heating so you remain comfortable whether it's cold or hot outside. Camping Cabins are more traditional cabins without a bath or kitchen, while Deluxe Cabins are more luxurious, having a kitchen, bath and other amenities.
No matter which KOA campsite you stay at, you'll also have access to the community amenities each campground has to offer — you will stay entertained whether you spend a day at the campground or head off-site.
Book Your Stay at a KOA Campground Near Charleston
Charleston, South Carolina, is a wonderful city to visit. Consider KOA when you need a place to rest after long days full of adventure. We have multiple locations throughout South Carolina, so start your vacation preparations by finding and booking your KOA Campground today!
---
About the Author: Kampgrounds of America
Kampgrounds of America is the largest system of open-to-the-public campgrounds in the world, with over 500 locations across the United States and Canada. Founded in Billings, MT in 1962, KOA's family of campground brands – KOA Journey, KOA Holiday and KOA Resort – today serve more than a million camping families each year. KOA is dedicated to "connecting people to the outdoors and each other" by providing people with a variety of camping experiences and the information they need to make the most of their camping trip. Read more of their camping and travel resources by visiting KOA.com/blog.