While Yellowstone National Park is a wonderful place to visit, there are people who work daily, year-round. In essence, the world's first national park is their office, and the wildlife? It's just another occupational hazard. That said, obviously, one of the perks of working in Yellowstone is that you get to know the park quite well. You learn where the bear dens are, which days of the week have fewer visitors and perhaps most importantly, the location of the nearest restroom facilities. 
In fact, Nate Udd, a guide for Yellowstone Safari Company, spends more time in the park than he does at home. In his last few years of guiding, he's helped hundreds of travelers maximize their time and get the most out of their visit. While he can't reveal all of his trade secrets, or the code words that he and his coworkers use on their radios when they see wolves, he is happy to share a few things. Here are nine tips for visiting Yellowstone, according to a Yellowstone Safari Company guide.
Visiting Yellowstone? Here's What an Expert Yellowstone Guide Says You Need to Know
1. Don't try to see it all in one day
As the second largest national park in the Lower 48 states, Yellowstone National Park is massive. It's bigger than the states of Rhode Island and Delaware, combined! "Trying to see multiple geothermal features, an Old Faithful eruption, other popular scenic sights and lots of wildlife makes for a LONG day," says Udd. "Add in mid-summer crowds, traffic and heat, and it becomes an even taller order."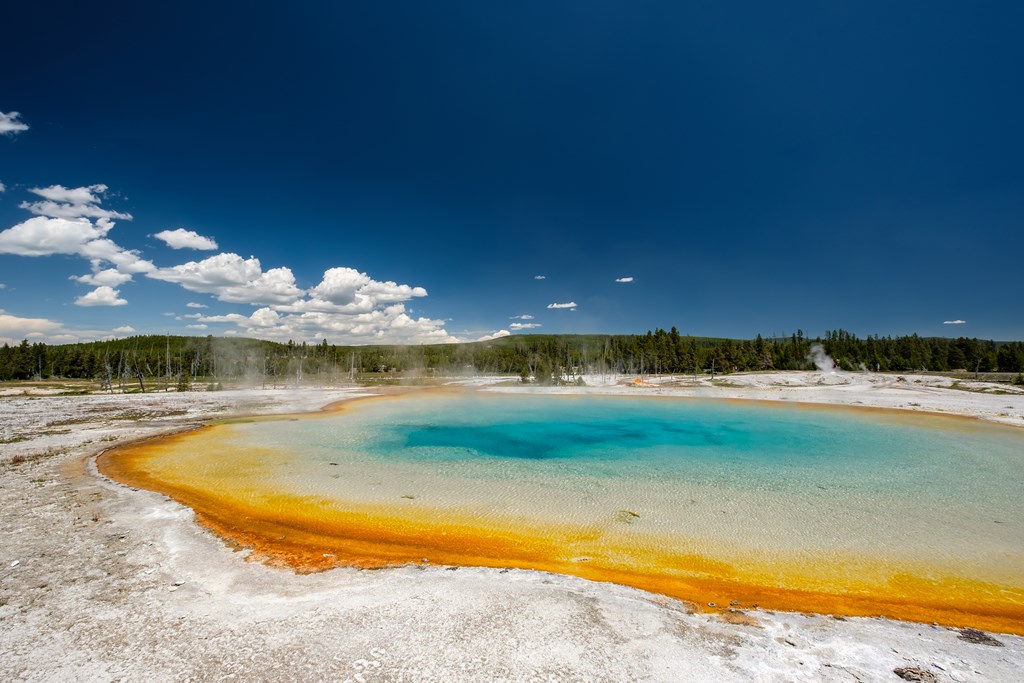 2. Don't have tunnel vision
Udd says one of the most common mistakes he sees visitors make is focusing solely on Old Faithful and Grand Prismatic. Instead of heading straight for these popular sights during peak hours, Udd recommends focusing on some of the smaller or less popular geyser basins and geothermal areas like Black Sand Basin, Roaring Mountain or West Thumb. "It provides a more relaxing and equally fascinating experience," says Udd.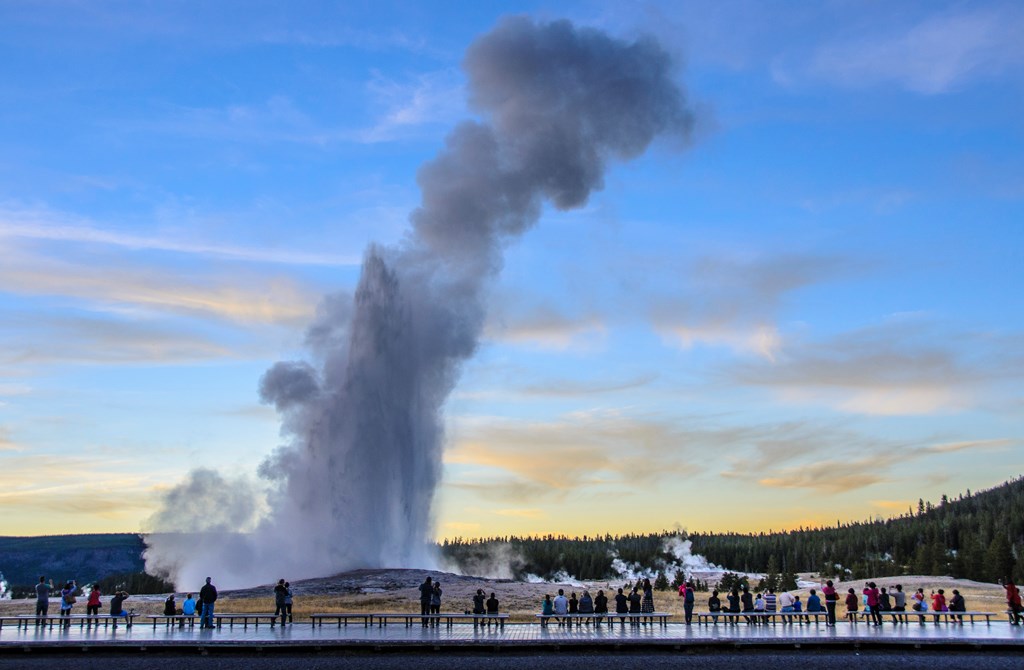 3. Visit first thing, or last thing
Of course, you're going to want to see Old Faithful and Grand Prismatic. But to avoid all the traffic – vehicular and on foot – Udd recommends visiting them early in the day or near closing time.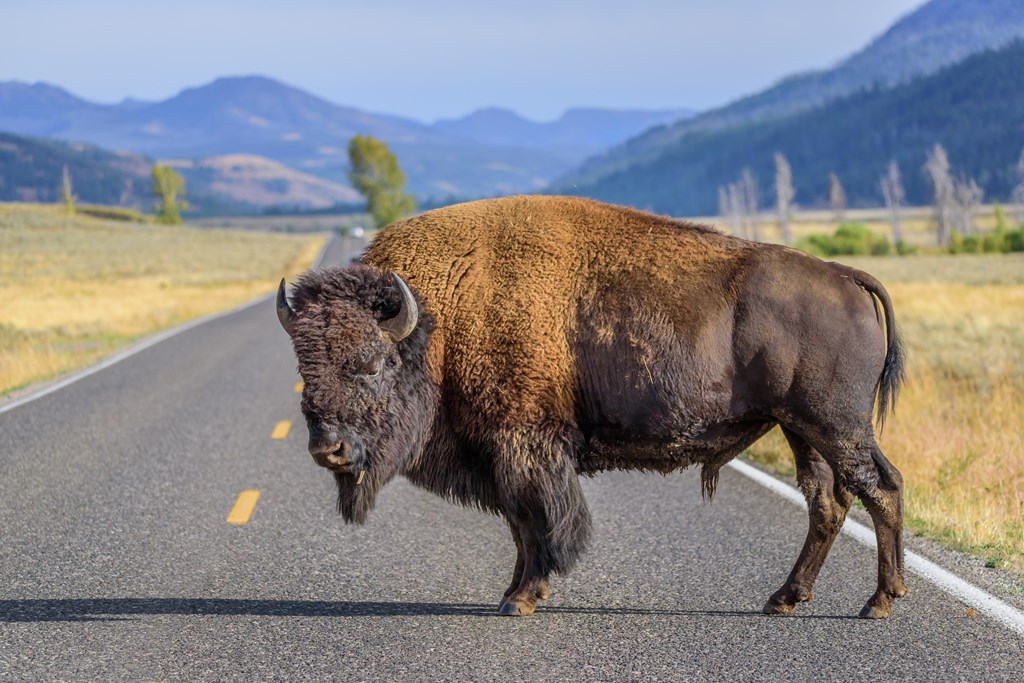 4. Be patient
The speed limit in most of the park is usually 45 miles per hour. However, once you add in traffic – both human and wildlife – you'll probably find yourself lucky to be averaging 25 miles per hour. For this reason, Udd says one of the biggest mistakes visitors make is underestimating the time it takes to get from point A to point B. "Give yourself lots of time to get to each destination," he recommends. And be prepared to stop along the way. "Expect lots of unexpected surprises!"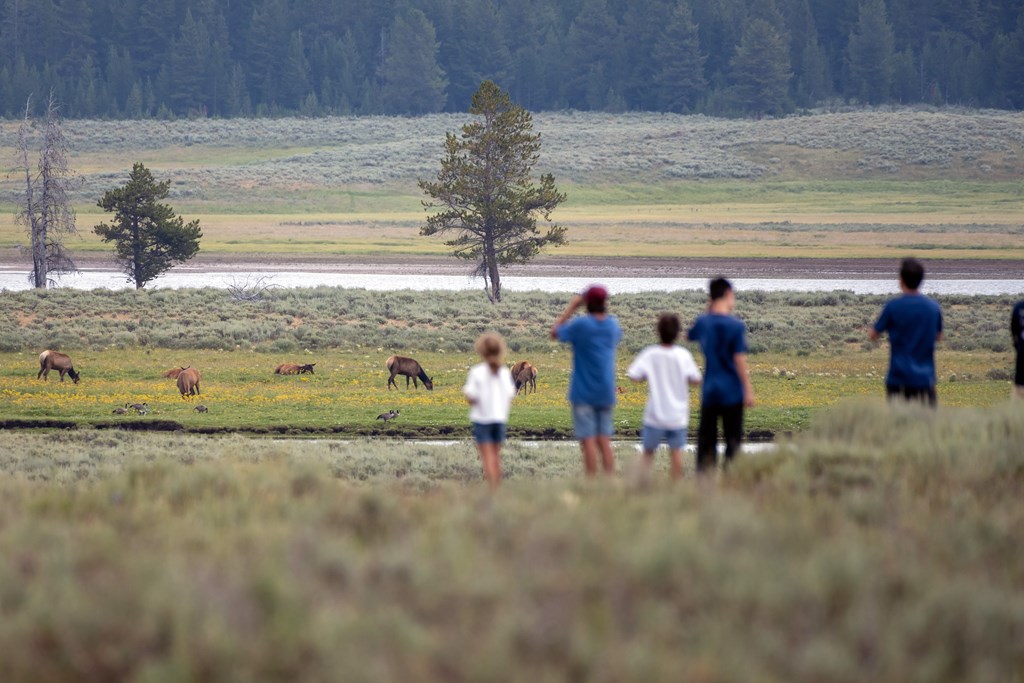 5. For the least stressful experience, hire a guide
For logistics reasons alone, a trip to Yellowstone can be just as stressful as it is rewarding. That's why Udd recommends going with an outfitter like Yellowstone Safari Company, especially if you're pressed for time. "We help you seamlessly experience the places you want to see," he explains. "Plus chances of seeing Yellowstone's most elusive wildlife increases dramatically when traveling with a guide."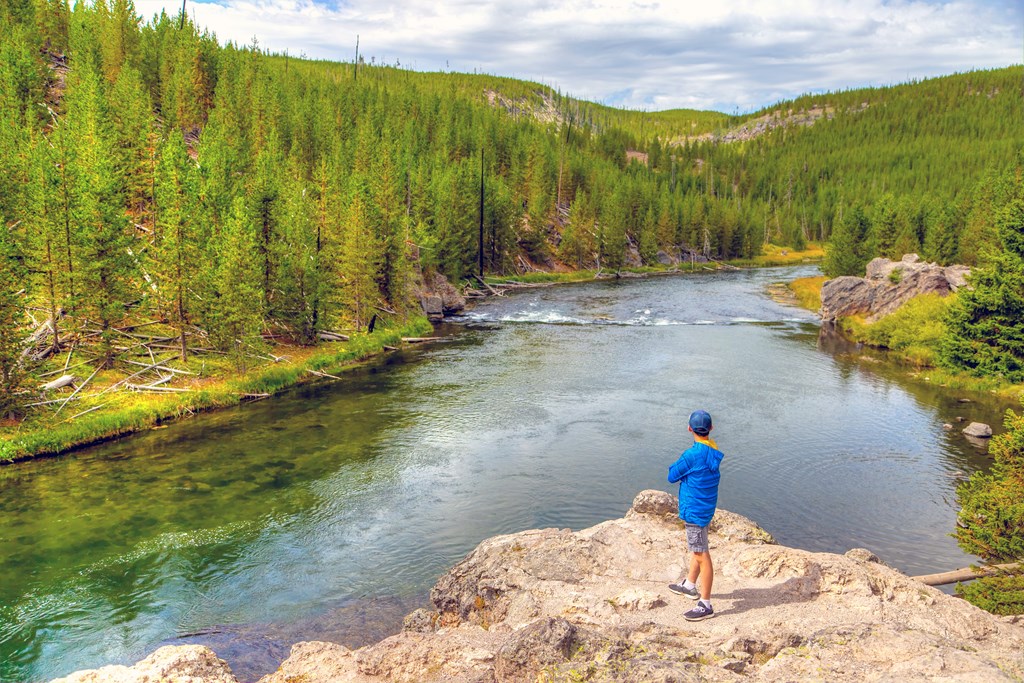 6. Try to wait until the kids are at least 5
While Udd will gladly guide anyone of any age, he says that when it comes to kids, the best experiences are usually had by families with children old enough to appreciate the park and be comfortable following its rules. The magic age, in this case, is around five years old. And remember: regardless of age, young children should always be closely supervised in geothermal areas and around wildlife.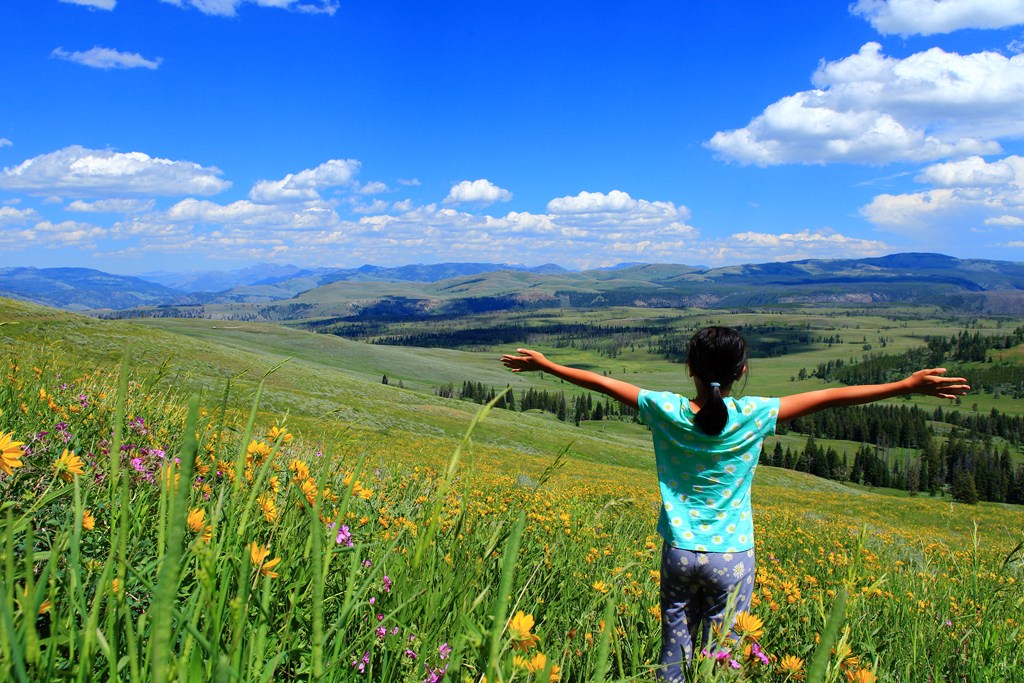 7. Appeal to your teen's sense of adventure, or love of Instagram
According to Udd, this is the best way to get older adolescents excited about visiting Yellowstone. "If they don't want to do the classic version of an Old Faithful eruption, standing in a crowd, ask if they want to hike up to an overlook for a bird's eye view." He also recommends doing physical activities like kayaking and fly fishing. And don't forget to play up all the photo ops within the park. "If someone in your family is missing cell service, tell them to just imagine all of the great pictures they can get for their social media."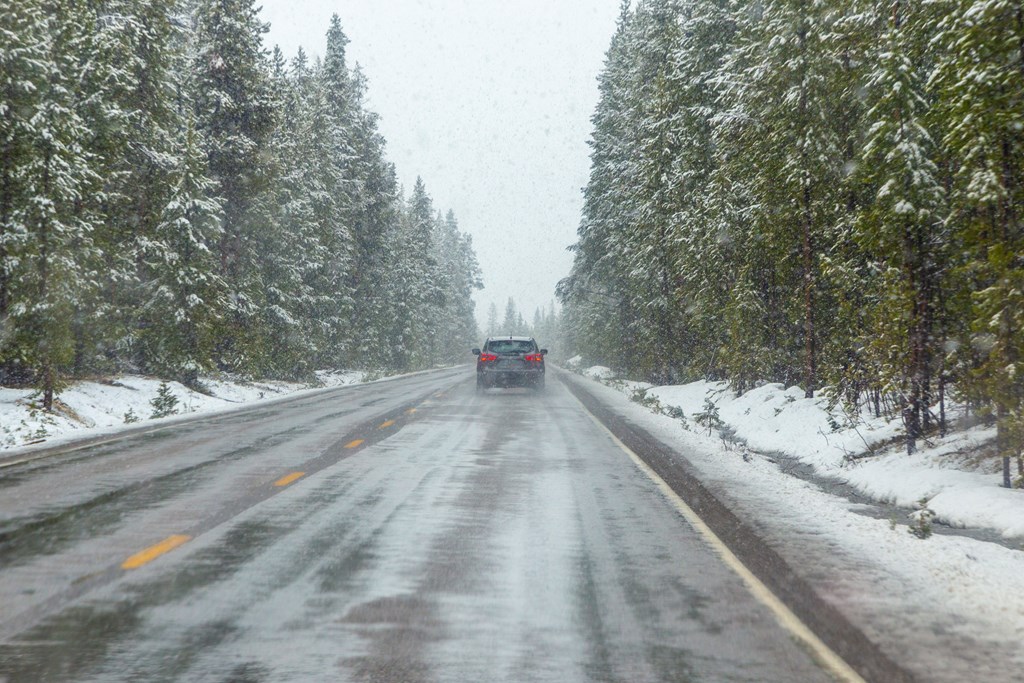 8. Make sure your vehicle is ready for Yellowstone roads
While most of Yellowstone's roads are closed in the winter, there's a 52-mile stretch passing through the northern part of the park that Udd drives almost daily. If you're visiting in the colder months, he recommends having snow tires as conditions can be pretty brutal and downright unsafe if you don't have the right tires. For some of the roads, it's also smart to have four-wheel drive. (All of Yellowstone Safari Company's guiding vehicles have these features.)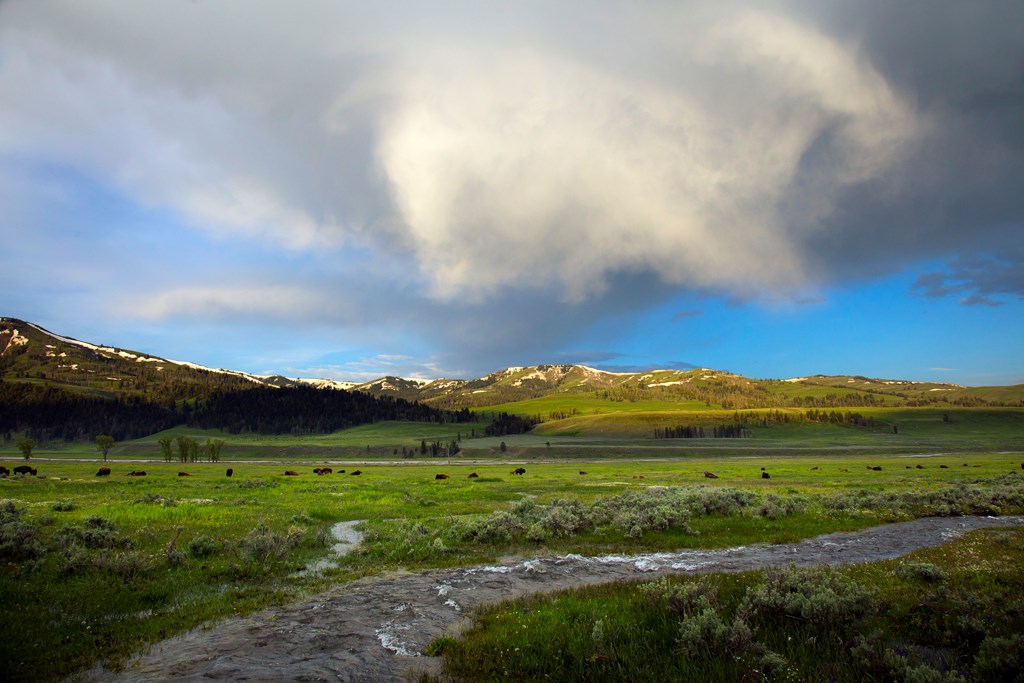 9. Consider visiting in spring
While Udd loves every season in Yellowstone – it's why he guides here year-round – his favorite season is spring. "I like mid-May to mid-June because the park is waking up from the long cold winter," he explains. "Bears are back on the landscape, grass is getting green and the peaks are still covered with snow." Of course, he also loves this less-crowded time of year because it's when "there are baby animals all over the place." 
KOA campgrounds in the Vicinity of Yellowstone National Park
Livingston / Paradise Valley KOA Holiday
Red Lodge KOA Journey
Cody KOA Holiday
Dubois / White River KOA Holiday
Yellowstone Park / Mountainside KOA Journey
Yellowstone Park / West Gate KOA
---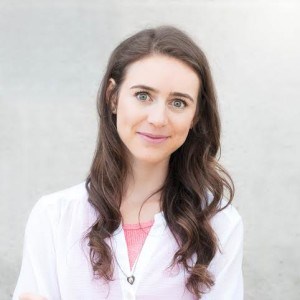 Katie Jackson is a writer and media specialist based in Montana's Big Sky Country. Living and working everywhere from New York to Nicaragua, Katie is no stranger to adventure. When she's not traveling the world (or writing about it!) she's busy chasing after a Leonberger named Zeus. Follow Katie's travels on Instagram @katietalkstravel.